Easy DIY Chalkboard Labels
Ever  since I bought a quart of chalkboard paint I can't help finding new ways to use it. I currently have a couple of diy chalkboard paint projects in the works. Some for me and some for the grandkids. These DIY mason jar chalk labels are so easy to make. In 15 minutes you can have a ton of chalkboard mason jar labels made up and stored until you need to use them. You could use any type labels to make these chalk paint labels but I wanted them for use in my pantry on the pretty new Ball Blue Heritage Jars (affiliate link) .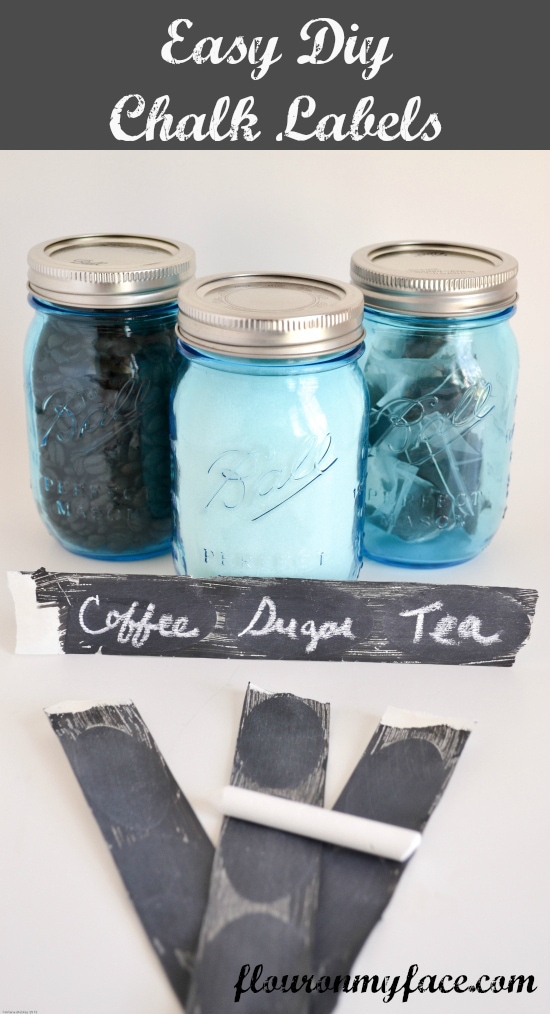 To make the Chalkboard Canning Jar Labels you will need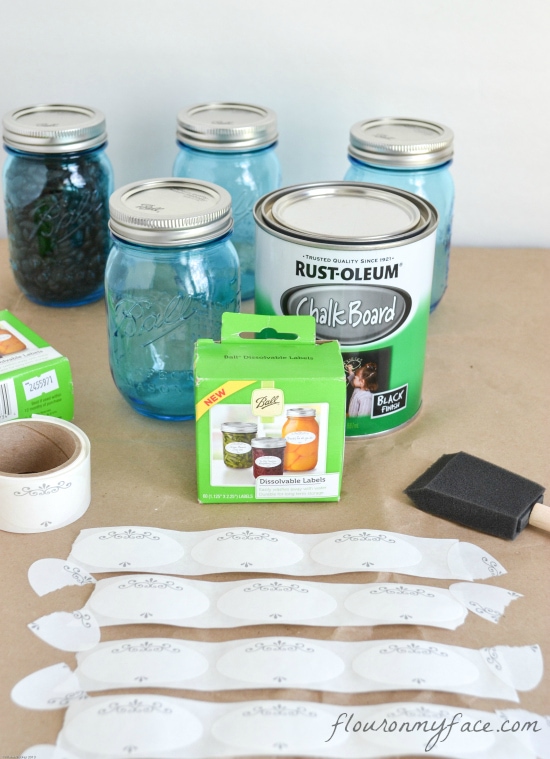 Disclosure: Affiliate links. If you make a purchase I will receive a very small percentage of your total product purchase.
a can of Chalk Paint

Sponge paint brush

Newspaper, recycled packing paper or a piece of plastic to protect your surface
Lay your paper or plastic out over your work surface to protect it from any spills or splatters of  chalkboard paint.

Unroll a strip of about 4 Ball canning labels and tape the ends to your protective paper so they lay flat.

Repeat with as many rows of labels as you would like to make.

Shake the can of paint to mix it and carefully open it with a paint can opener or a flathead screw driver.

Dip the sponge paint brush in the can of paint and in one sweep paint a layer of chalk paint over each row of  labels.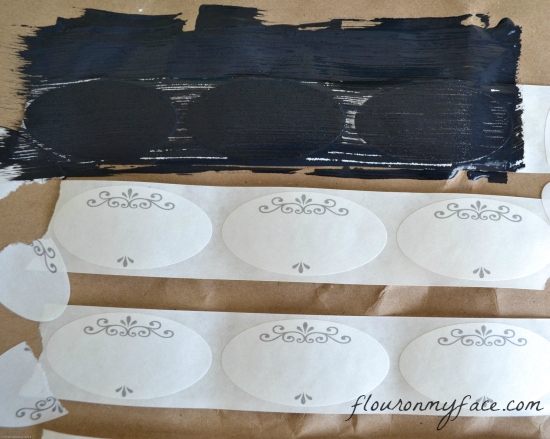 Paint across the labels with the chalkboard paint in the least amount of brush strokes as possible to cut back on lumps and ridges caused by the paint brush.
* I know you can avoid the lumps and bumps from a paint brush by using chalkboard spray paint. I haven't used spray paint in many years because I do not like the hazard of breathing in the fumes or trying to avoid overspray. I used the Rust-Oleum paint in the middle of my kitchen and didn't even notice a strong smell from paint fumes like you get when you use spray paint. For me this is the route I decided to go. Plus I don't like have to set up outside, deal with the elements and then bring everything back in the house. This way is so much easier.
Leave the labels taped to your work surface until dry. I placed a small fan in front of my labels and they were completely dry in about 10 minutes.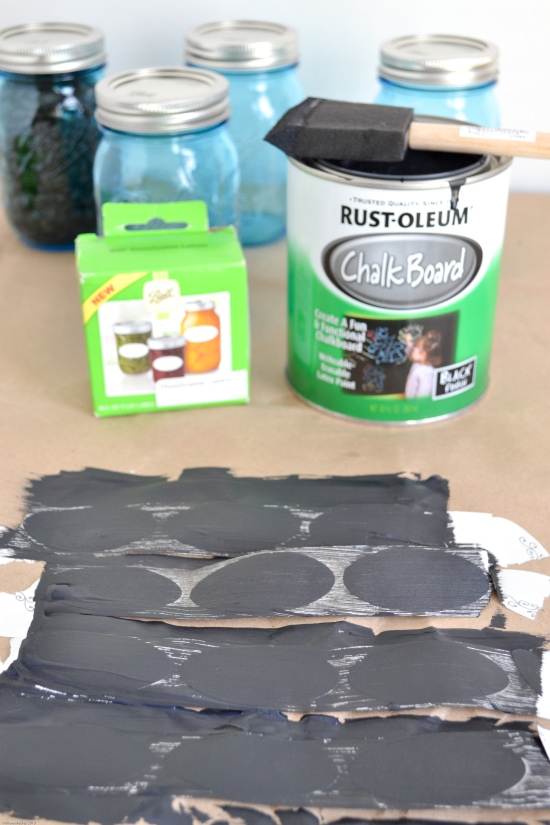 When the chalkboard paint is completely dry prime your labels by rubbing a piece of chalk over the top and wiping them clean with a dry rag.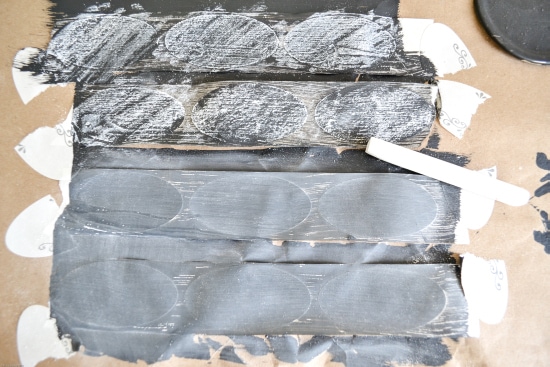 Write on the labels you will be using. Store the unused labels in an envelope to protect them.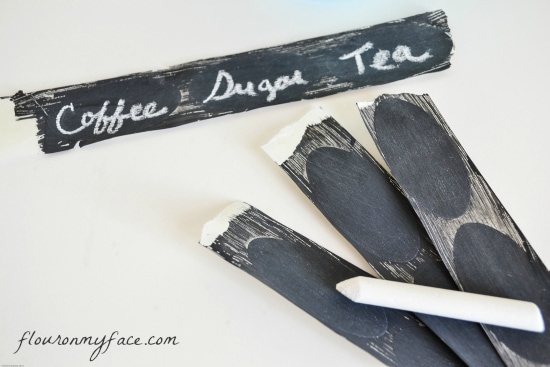 Write the contents of your jars on the label and attach them to the front of the pretty Ball Heritage Blue pint canning jars.
These beautiful limited edition Ball Heritage Blue canning jars are pretty hard to come by. They keep selling out and are on backorder in many online stores.
Amazon still has them so if you want them you better grab them while you can.