Be Free with all free clear Laundry Detergent

With a family full of kids with sensitive skin all free clear laundry detergent can be a life saver. I can't tell you how many times my heart has broken because my granddaughter had an eczema flare up and her red itching and cracked skin was making her so uncomfortable she couldn't get comfortable or stop scratching .
Did you know that you or your child can Be Free with all free clear laundry detergent. Free of the itching. Free of flare ups because of scents and dyes.
all free clear is the #1 recommended detergent brand by Dermatologists, Allergists, and Pediatricians for sensitive skin. It's tough on stains yet gentle enough for the whole family. Plus, it's safe for use in standard and HE machines. It rinses clean and has a gentle, hypoallergenic formula. Powerful Clean. Gentle on Skin.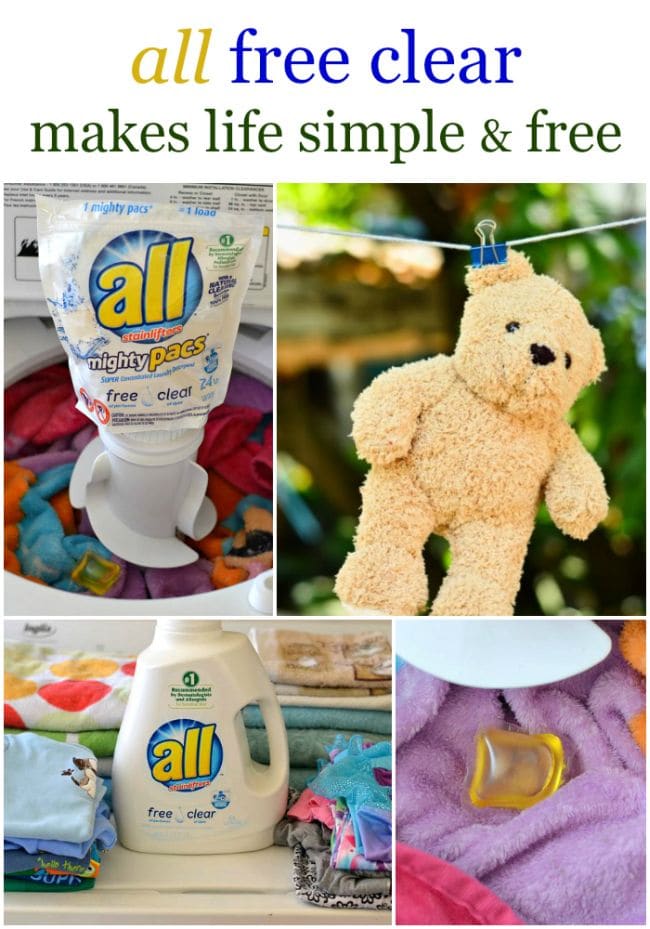 all free clear is also 100% hypoallergenic and safe to use on clothes, blankies and stuffed animals. It is so gentle you can use it on any item that comes in close contact to the sensitive skin of our most precious loved ones.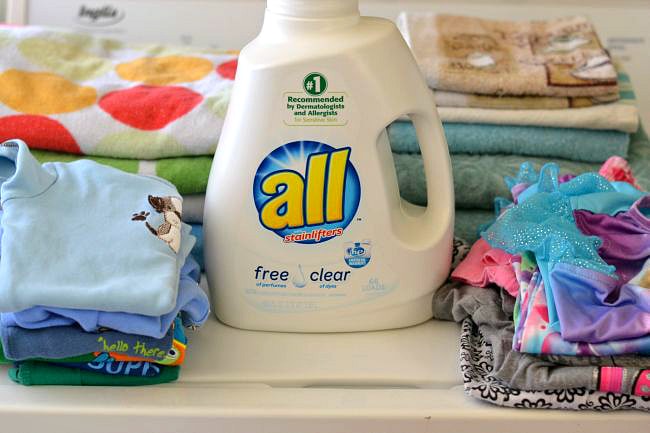 We are hoping my granddaughter will grow out of her flare up and sensitive skin prone skin but for now we still have to be very careful with the detergents we use to wash any of her cloth items.
I also have a new grandson. New baby skin is so sensitive to harsh dyes and perfumes. all free clear is safe to wash all his clothing in also.
Whether it is spit up and baby food from the baby or grass stains, dirt and sweat from my granddaughter while she is playing out in the yard fragrance and dye free all free clear  has all our laundry detergent needs met.  With all free clear laundry detergent kids  are #FreeToBe themselves .
NEW From the #1 Detergent Brand Recommended by Dermatologists Allergists and Pediatricians comes all® free clear liquid fabric softener and dryer sheets. Use together to make fabrics cleaner, softer, and more comfortable against your family's sensitive skin. 100% free of dyes and perfumes. Gentle on skin. Safe for all washing machines. Find it in your fabric conditioner aisle!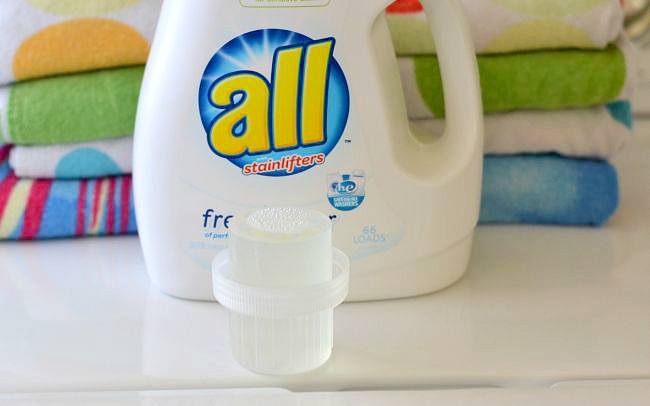 Other detergents just don't measure up to all free clear laundry detergent when it comes to keeping the kids sensitive skin protected.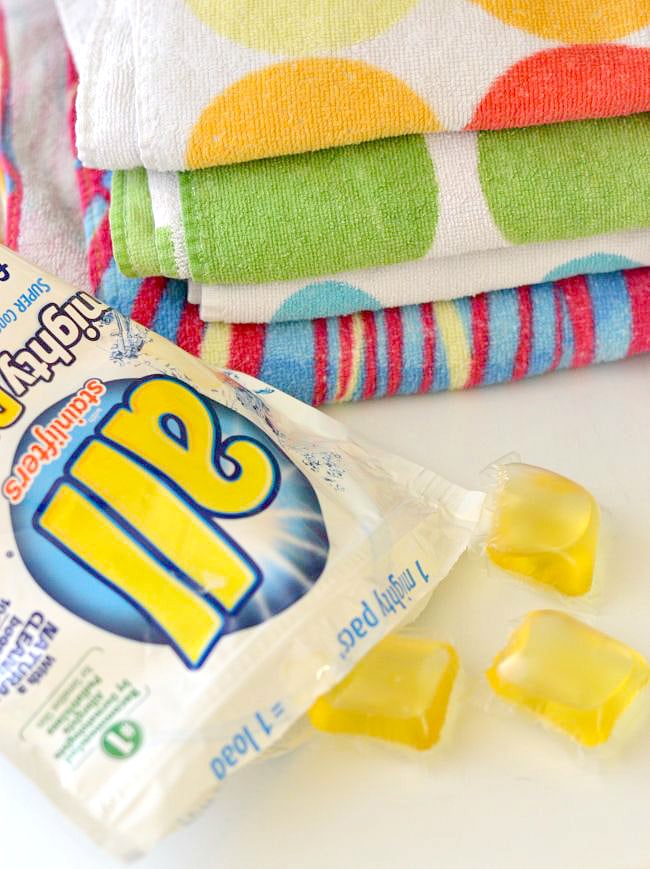 all® free clear detergent
 all® free clear detergent (liquid and mighty pacs), fabric softener and dryer sheets have received the National Eczema Association (NEA) Seal of Acceptance™.
 Products with the NEA Seal of Acceptance™ are those that avoid certain chemicals, dyes, perfumes and residues that are known to be unsuitable for use by persons with eczema or a sensitive skin condition.