16 Breakfast Skillet Recipes
One of the things I love about Skillet recipes is that they can make cooking a big breakfast easier. When you only have to dirty one skillet clean up is so much easier. Check out these 16 Breakfast Skillet Recipes and enjoy the rest of the morning.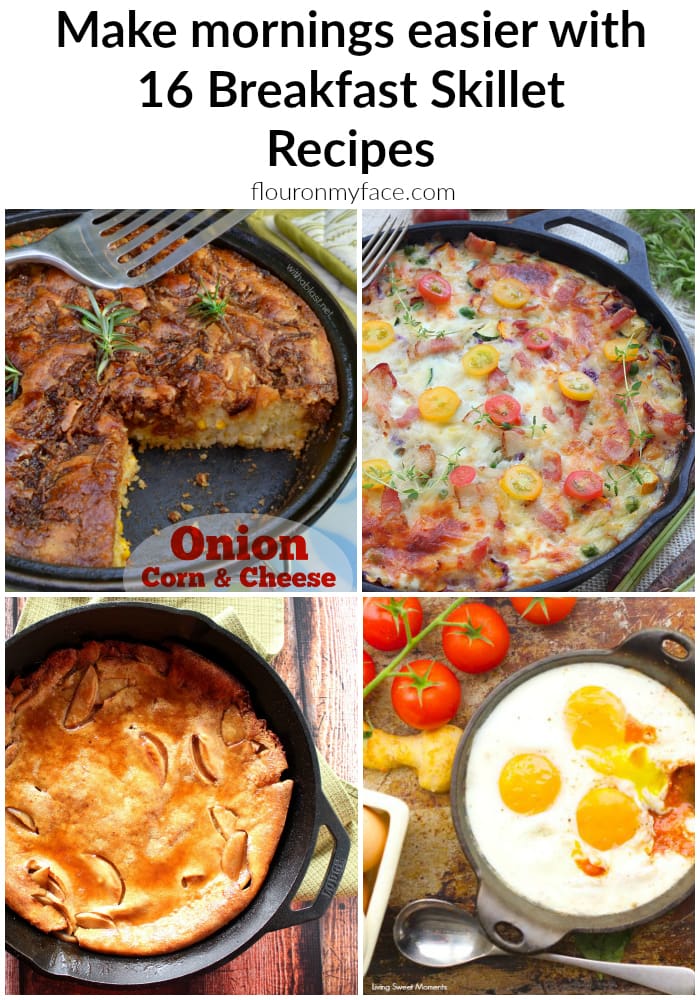 Morning time and breakfast is a struggle. I usually only get to make a nice breakfast on the weekends. But when I do I like to go all out and try to impress the family. My family loves a big breakfast on Sunday mornings.
I can't wait to try out some of these 16 Skillet Breakfast Recipes. I have been dying to try a Dutch Baby. Being of German descent you think I would have tried making one by now. First on my list to make from these 16 Skillet Breakfast recipe is the Apple Dutch Baby recipe.
Next up is going to have to be the Vegetable Bacon & Egg Skillet recipe. My mouth is watering just looking at the delish photos!
Do you try to make a big breakfast on the weekends? Or are you a cereal kind of gal? Breakfast Skillet recipes might just turn you into a big weekend breakfast maker. After all you can't use the excuse that you don't want to wash the breakfast dishes when it comes to Skillet recipes there is only one pan to wash!
16 Skillet Breakfast recipes
Vanilla Glazed Cinnamon Raisin Biscuits
Sweet Potato Hash
So which one of these 16 Skillet Breakfast recipes is screaming make me to you?
Disclosure: Recommended product links are affiliate links. If you make a purchase based on my recommendation I will receive a small commission at no added cost to you. Your support is greatly appreciated.