Strawberry Jam Challenge
The Strawberry Jam Challenge is a FREE Canning Course and is my way of spreading my love of canning.
This free canning course is a separate email list that anyone can join so you may learn how to make your first batch of homemade Strawberry Jam.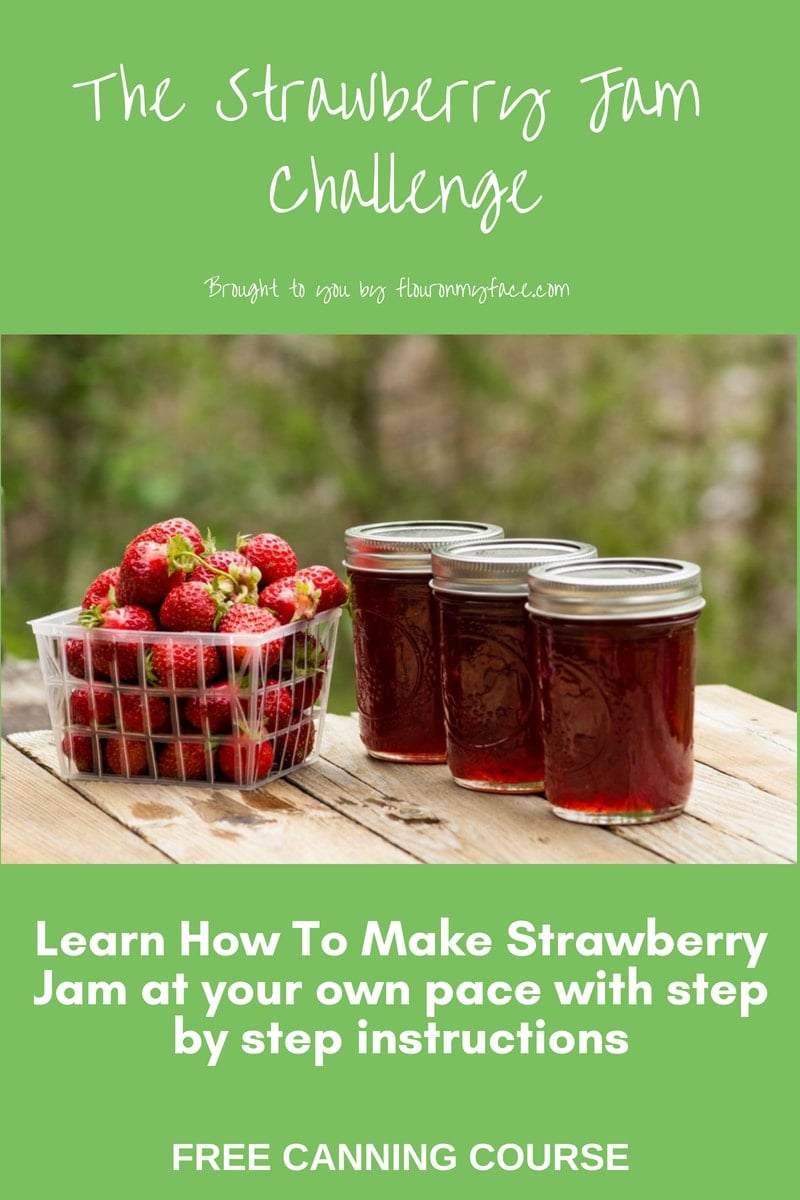 Click the link to join the Flour On My Face newsletter and sign up for special BEGINNERS GUIDE TO CANNING email list: THE STRAWBERRY JAM CHALLENGE.
The Strawberry Jam Challenge is a free step by step mini email course for anyone who would like to learn how to make canning a part of their life but just doesn't know where to start.
Thank You for doing the strawberry challenge. My mom did not can, nor my grandmother. I tried a few years ago- and well- the jars never sealed? I gave up. I live in Ca, we have all these beautiful strawberries- I would love to try again
Warmly,
Catherine Kelly