Limited Time: Get the Homemade Holidays: 25 Holiday Sweets and Treats Kindle eBook Free
As a special gift to all my readers, I have decided to giveaway a free copy of my Homemade Holidays: 25 Holiday Sweets and Treats Kindle eCookbook. For a limited time, you can grab a free copy so you can enjoy all my favorite homemade holiday treats.  So grab a copy while you can! The price is going up! So get the Free Homemade Holidays ebook freebie while you can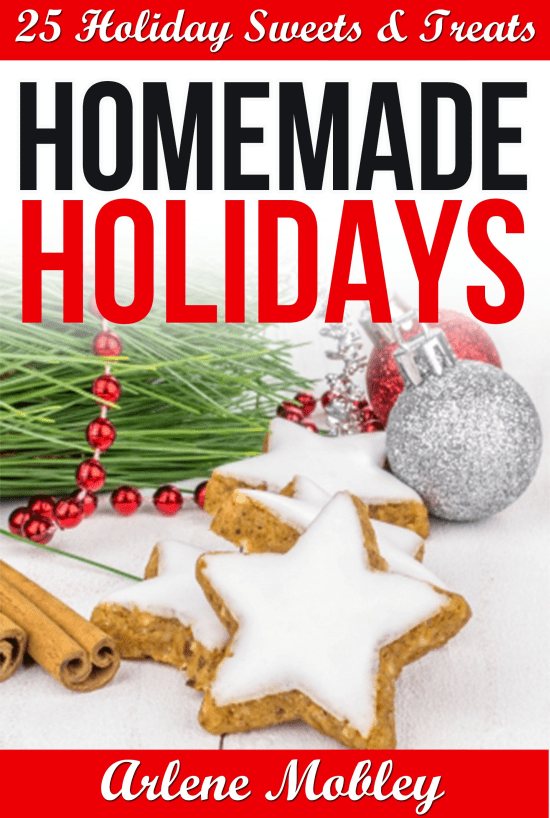 From Saturday, November 7th until Monday, November 9th 12:00 am est you can grab your free Homemade Holidays: 25 Holiday Sweets and Treats from the Kindle store.
I have been sharing this collection of Christmas recipes for years. They are always a big hit with family and friends.
Making homemade edible gifts for the Christmas holiday is so much cheaper than buying expensive food gifts for Christmas.
This collection of Christmas recipes are perfect for Christmas Cookie Exchanges. I host a Christmas Cookie Exchange almost every year and the cookie recipes included in the Homemade Holidays: 25 Holiday Sweets and Treats ebook are always requested by family and friends.
The Cherry Blossom Cookies make a beautiful display on a holiday dessert table and are the best Christmas cookies I have ever made.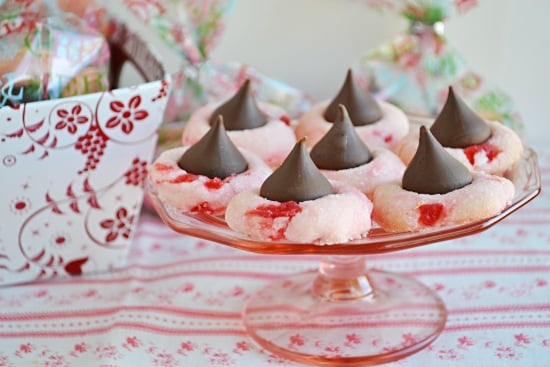 Need a bunch of gifts or hostess gifts for your Christmas Party?
Homemade Peppermint Hot Cocoa Mix packaged in a pretty Christmas mug is perfect for when you need a large number of little gifts. I make these up and always have a small Christmas gift at the ready for unexpected friends who stop by, teachers, and when I need a hostess gift.
What's the catch? There is no catch, but I would love it if you could leave an honest review on Amazon. I hope you'll love all the recipes included in my Homemade Holidays ebook as much as I do.
Homeade Holidays Book Bonus: Everyone who joins the Flour On My Face newsletter from the special link included in the eBook will get a special bonus set of recipe cards for every recipe in the ebook that are only available to those who purchase or grab the free copy of the Homemade Holidays ebook.
These special recipe cards will be available forever so year after year you can make the recipes and download these special Homemade Holiday recipe cards from the Homemade Holidays eBook.