Zep Commercial Cleaners
Disclosure: I cleaned up with Zep Commercial® as part of a sponsored post for Socialstars. #TryZep All opinions are my own.
Who loves to clean? Not me! So when I need to clean the house or disinfect after one of the family has been sick I need a cleaner that will get the job done as quick as possible.
Zep Commercial has a full line of cleaning and drain care products. Whether you are a professional or just trying to keep the house sparkling clean We've Got a Zep For That.
This week I have been busy getting the house ready for out of town company and degerming. There are so many bugs going around and with a house full of school kids I am trying to keep the germs at a minimum. Besides that with my 2 month old grandson here I don't want the school age kids getting him sick.
Zep Commercial® Quick Clean Disinfectant has it covered. It kills most viruses in 30 seconds to 2 minutes compared to other disinfectants that need to sit on a surface for 10 minutes to do the same job. Quick Clean kills Rhinovirus (common cold) and is safe on all hard nonporous surfaces. Zep Quick Clean is perfect to disinfect the entire house.
Zep Commercial® All-Around Oxy Cleaner and Degreaser is an all purpose cleaner with Oxy to help get rid of those stubborn stains and bust through grease and grime. It is safe on delicate materials such as upholstery and granite. It's a great stain fighter and is  great on Red wine, blood, fruit juice, food stains, urine stains & dirt.
During this time of the year when flu season rolls around I am a fanatic when it comes to doors, door knobs, light switches and handles in the house.
Whenever anyone in the house is sick I go around spraying disinfectant and wiping down these areas of the house. With Zep Quick Clean Disinfectant I don't have to spray and wait. I can walk around the house and spray down all the doorknobs and light switches then go back to the first one I sprayed and Zep Commercial® Quick Clean Disinfectant has already killed those germs that were on those surfaces.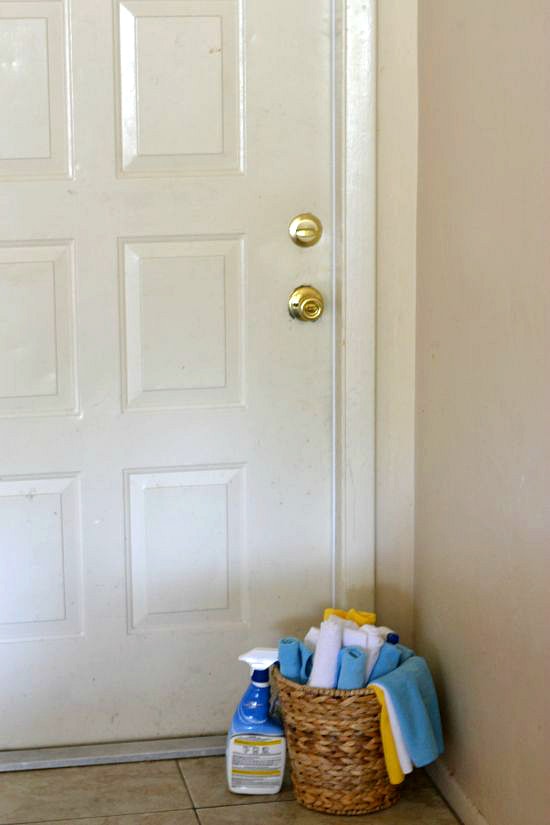 Ugh… my front door was in pretty bad shape with dirty little hand marks from the kids.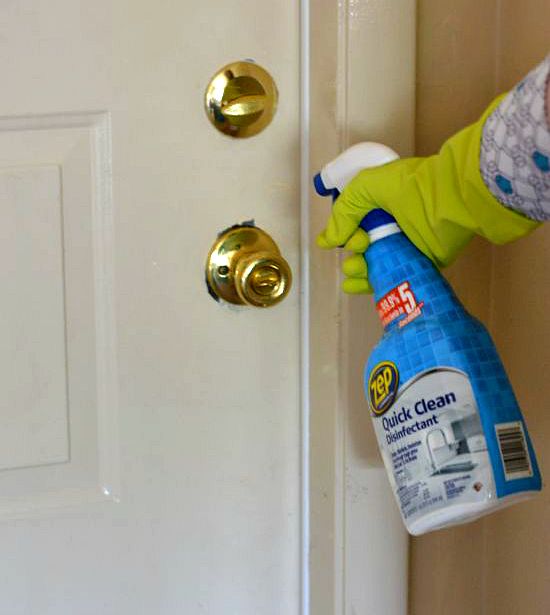 After wiping it clean once I hit the doorknob again to get rid of any germs that I may have missed the first time. 
I feel like I am ready for flu and cold reason this year with Zep Commercial® Quick Clean Disinfectant in the house!