Weekly May Meal Plan 4
This Weekly May meal plan is packed full of recipes for the warm weather. Pull the grill out this weekend and try a few of my favorite grilling recipes.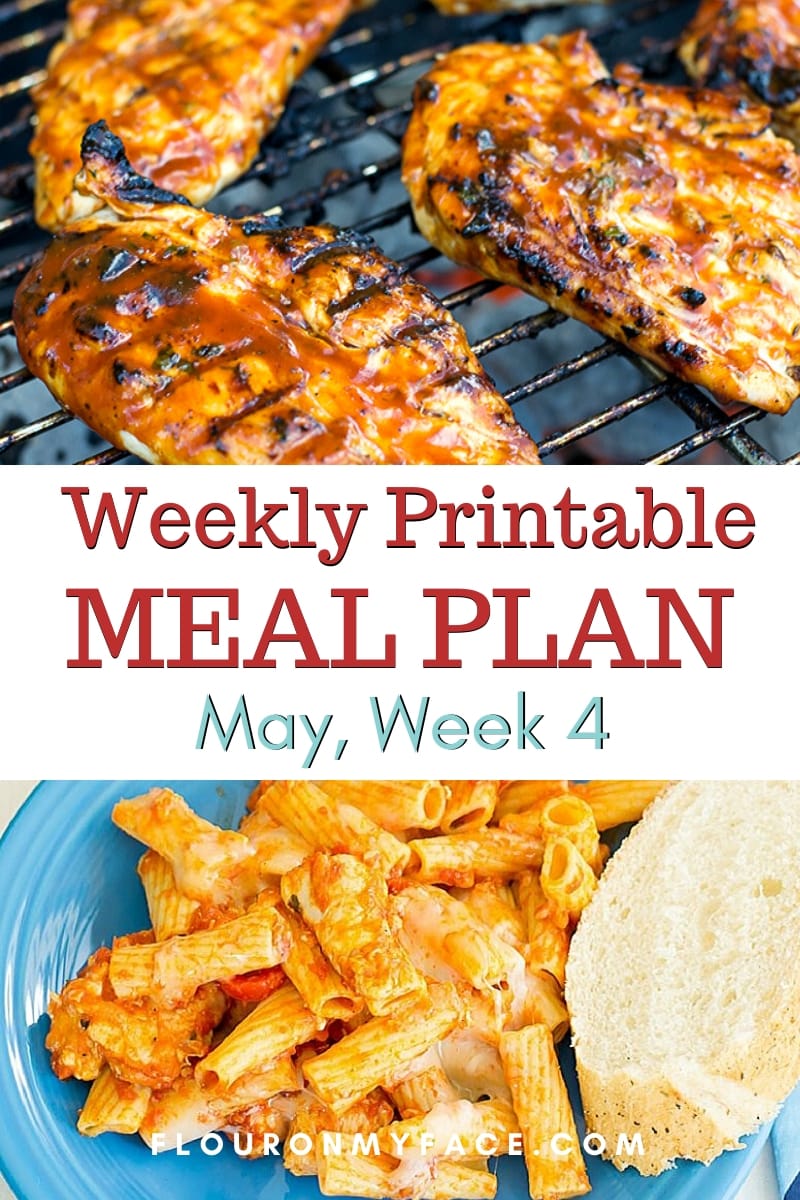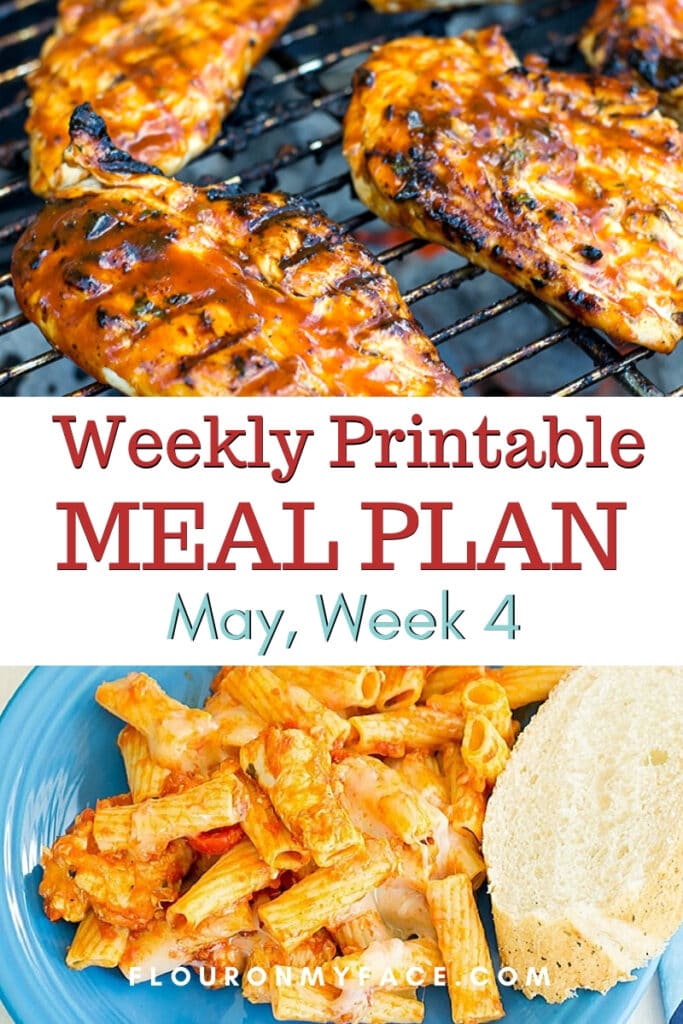 Featured Meal Plan Recipes
Cilantro Pineapple Grilled Chicken is a perfect warm-weather grilling recipe. Throw a few pineapple slices on the grill and make a sweet and spicy side dish perfect with grilled chicken.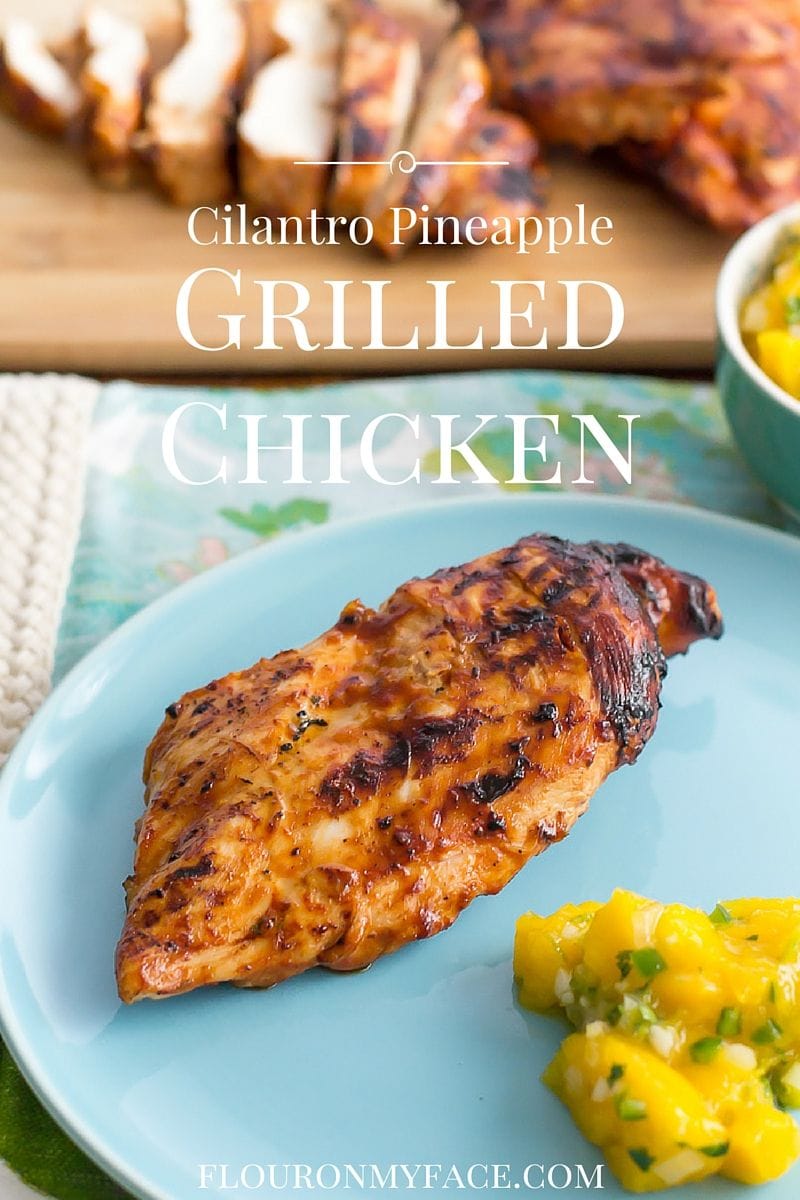 If you love easy & amazing recipes join the Flour On My Face Newsletter and get each of my new recipes delivered right to your inbox.
Meal Planning with Canning
Is canning part of your meal planning? Did you plant a garden this year? If you did you might want to check out some of my canning recipes or dehydrating recipes.
Canning and dehydrating are two preserving recipes that can help you stop your pantry.
If you want to try your hand at making quick pickles or refrigerator pickles as they are also known you can check out these quick and easy quick-pickled vegetables.
The hardest part of making quick pickles is cutting up the vegetables!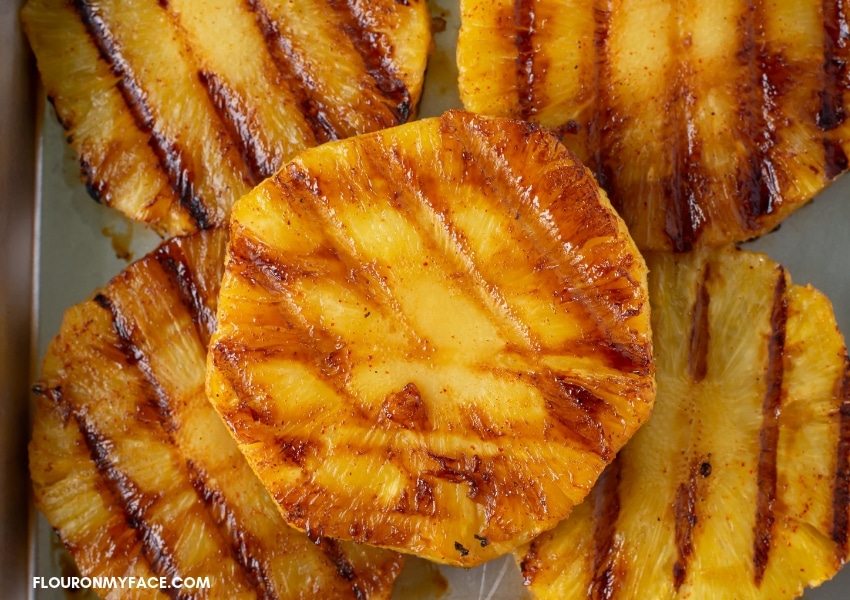 Throw some sliced vegetables on the grill with the pineapple and you have a full meal.
Have you checked out the Meal Planning Facebook Group?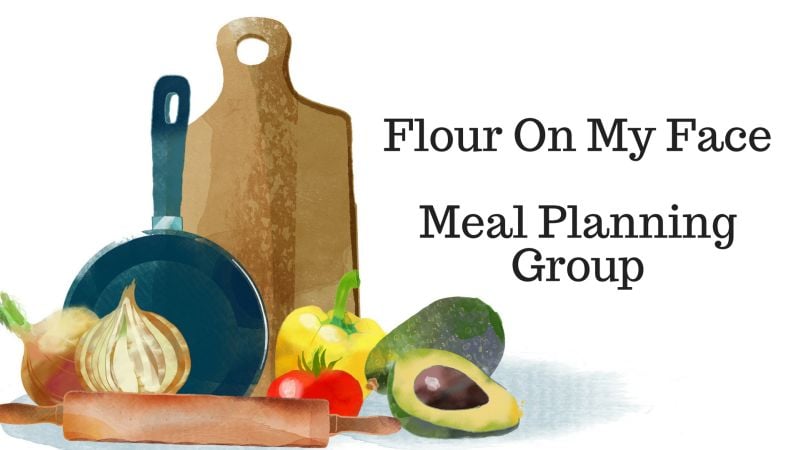 May Meal Plans
April Meal Plans
This Weeks Recipes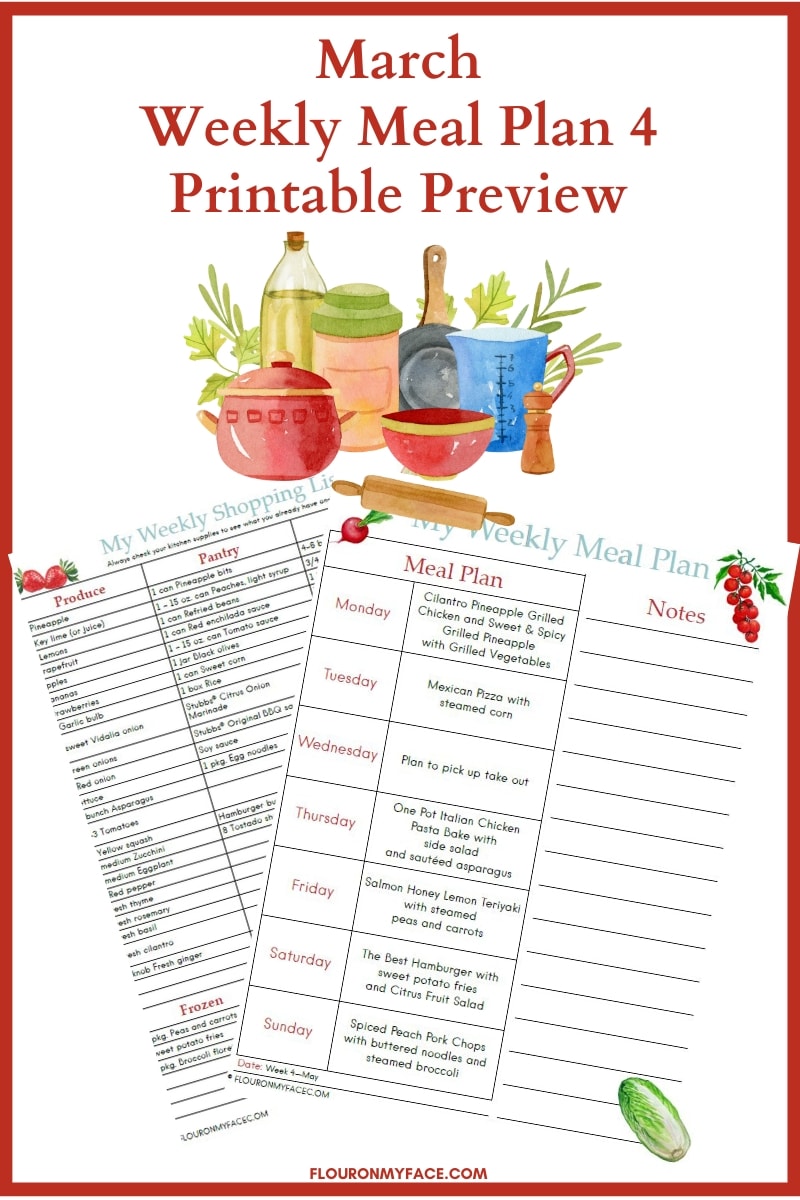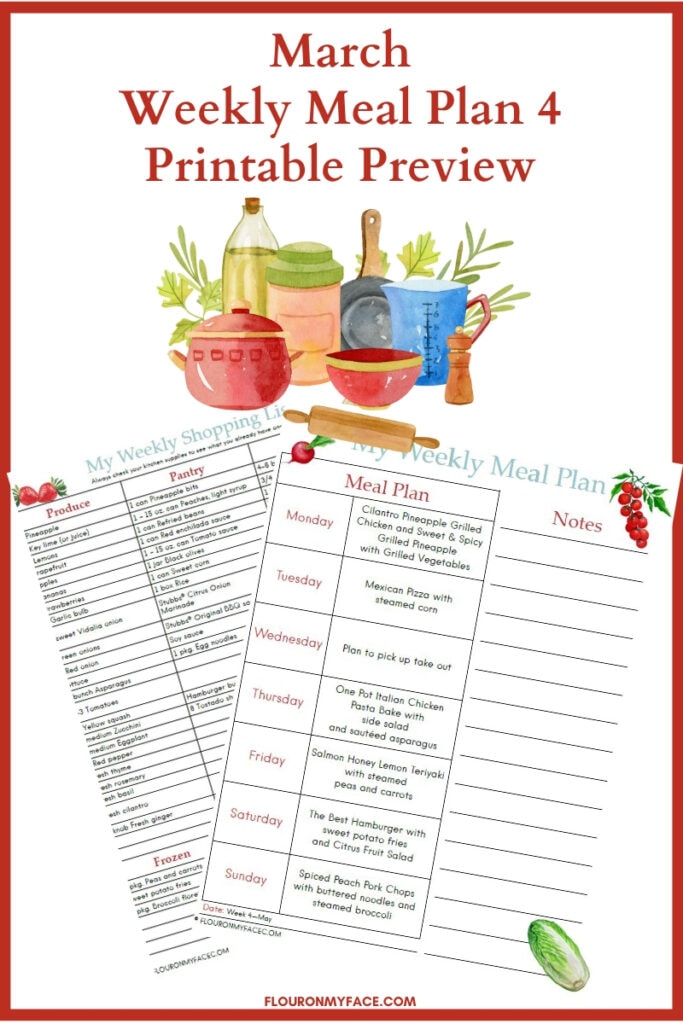 This week's Meal Plan Printable
Download and print the Weekly May Meal Plan 4 printable.
Blank Printable Meal Planners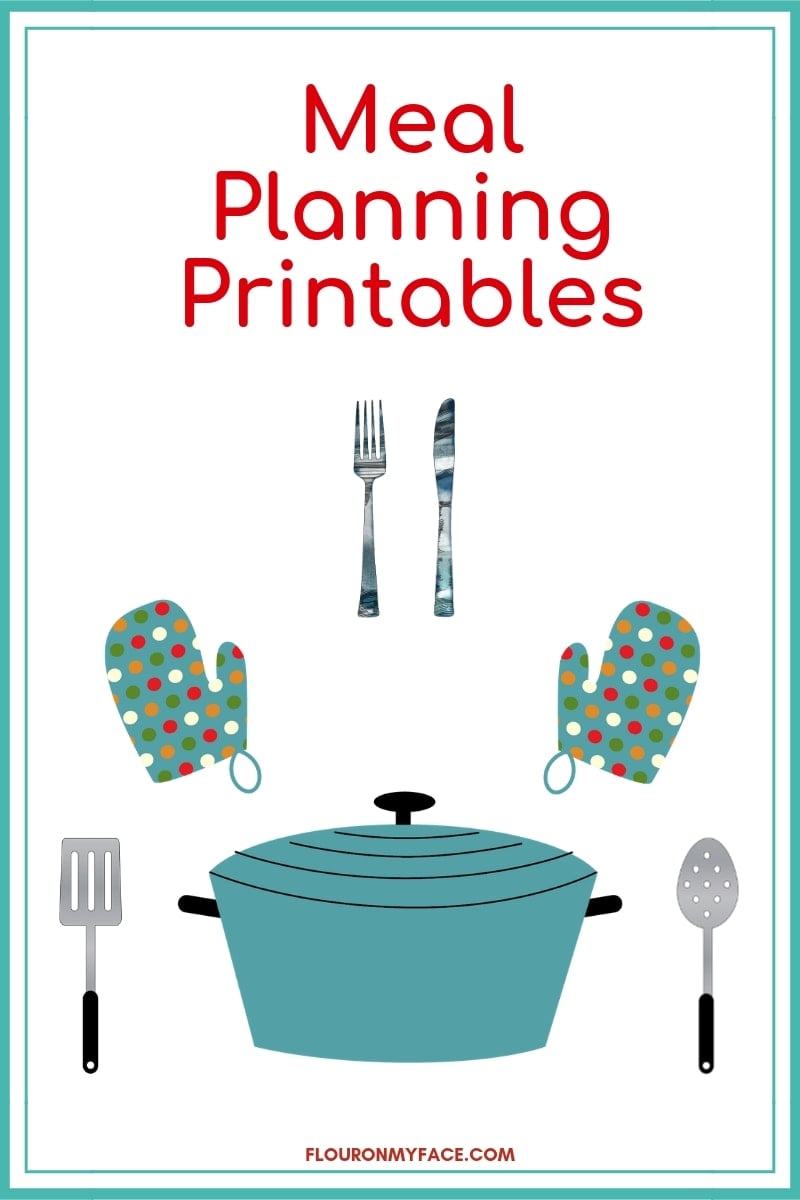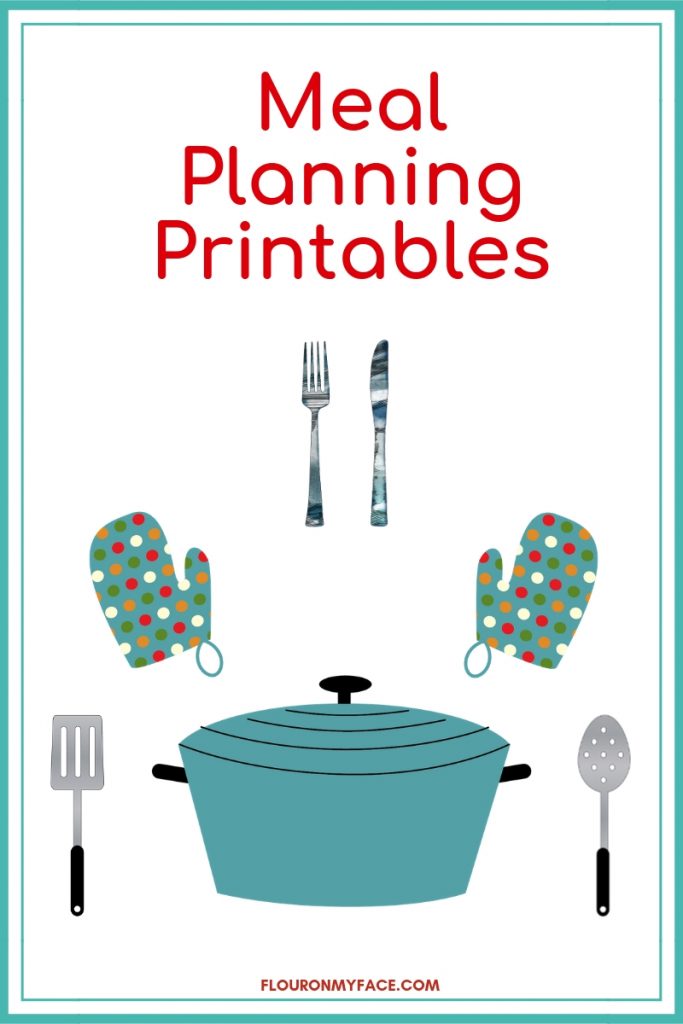 Want to write your own weekly meal plan? You can find all the beautiful custom-made blank weekly meal planner printables and grocery list printables on the Meal Plan Printables page. Pick and choose from 12 sets of menu planning printables-one for each month of the year.