Have you lost your way with meal planning? The June Weekly Meal Plan will have your mouth watering. Print out this week's meal plan and get yourself back on track!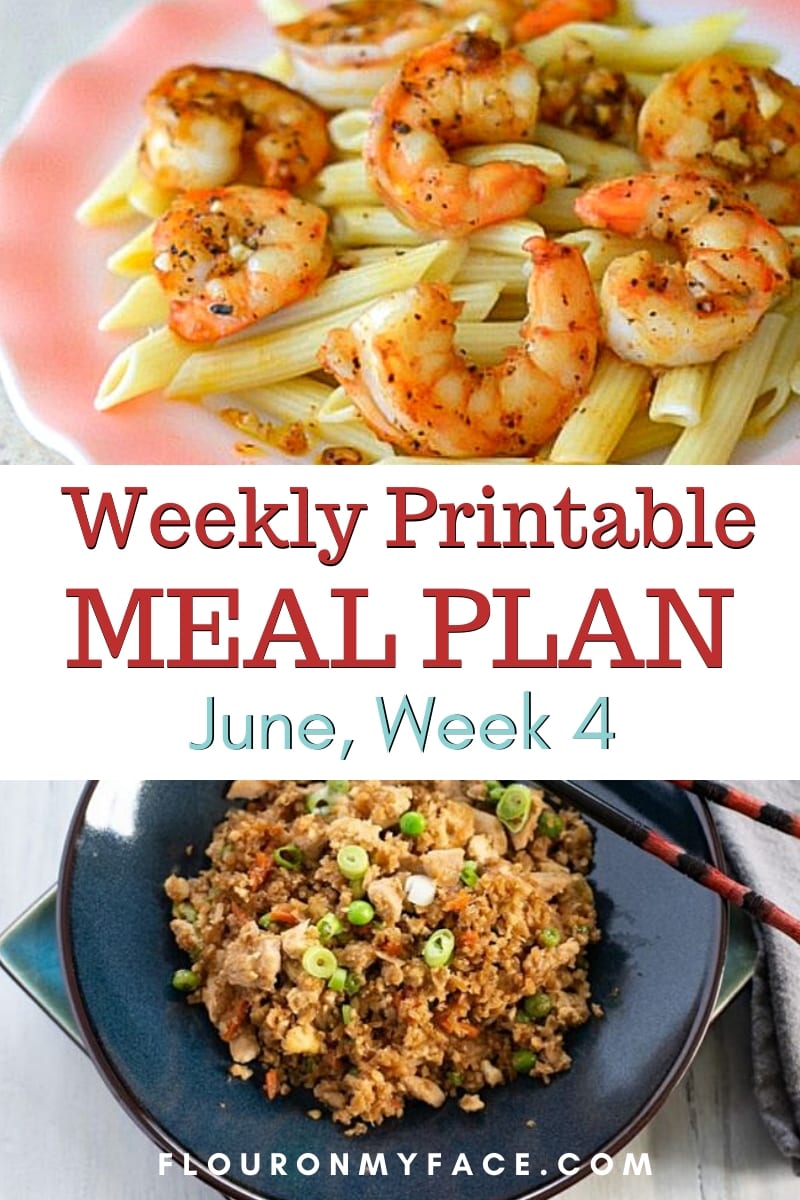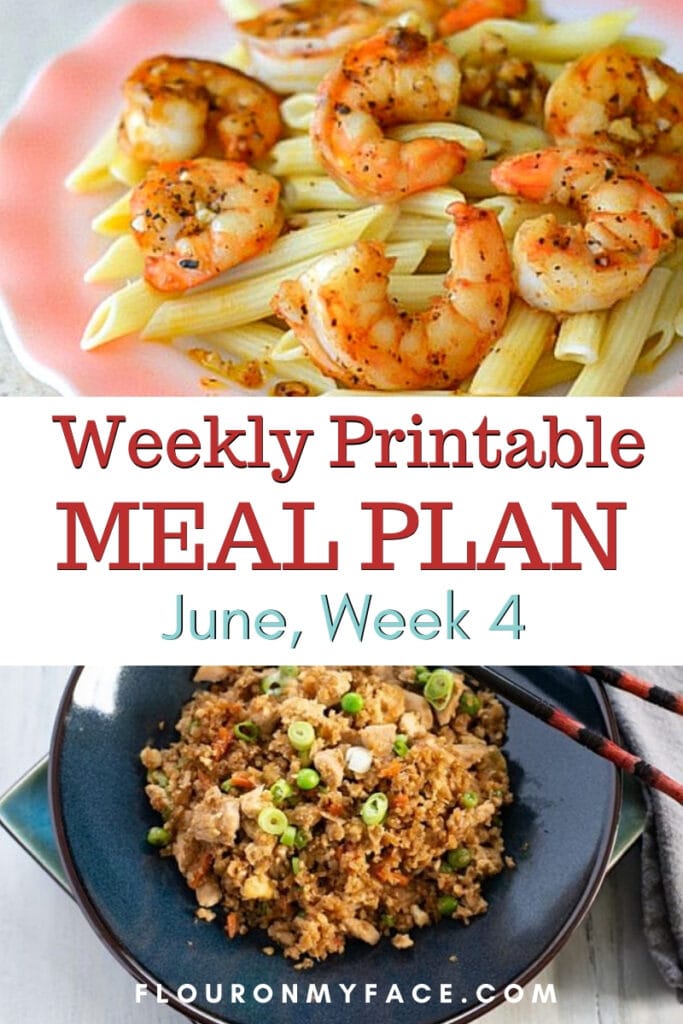 Featured Meal Plan Recipes
It is amazing how easy it is to make Blackened Shrimp Scampi. Fresh shrimp (check out my favorite shrimp!), blackened fish seasoning, olive oil, fresh garlic, salt, and ground black pepper and some pasta are all you need to make this favorite shrimp recipe.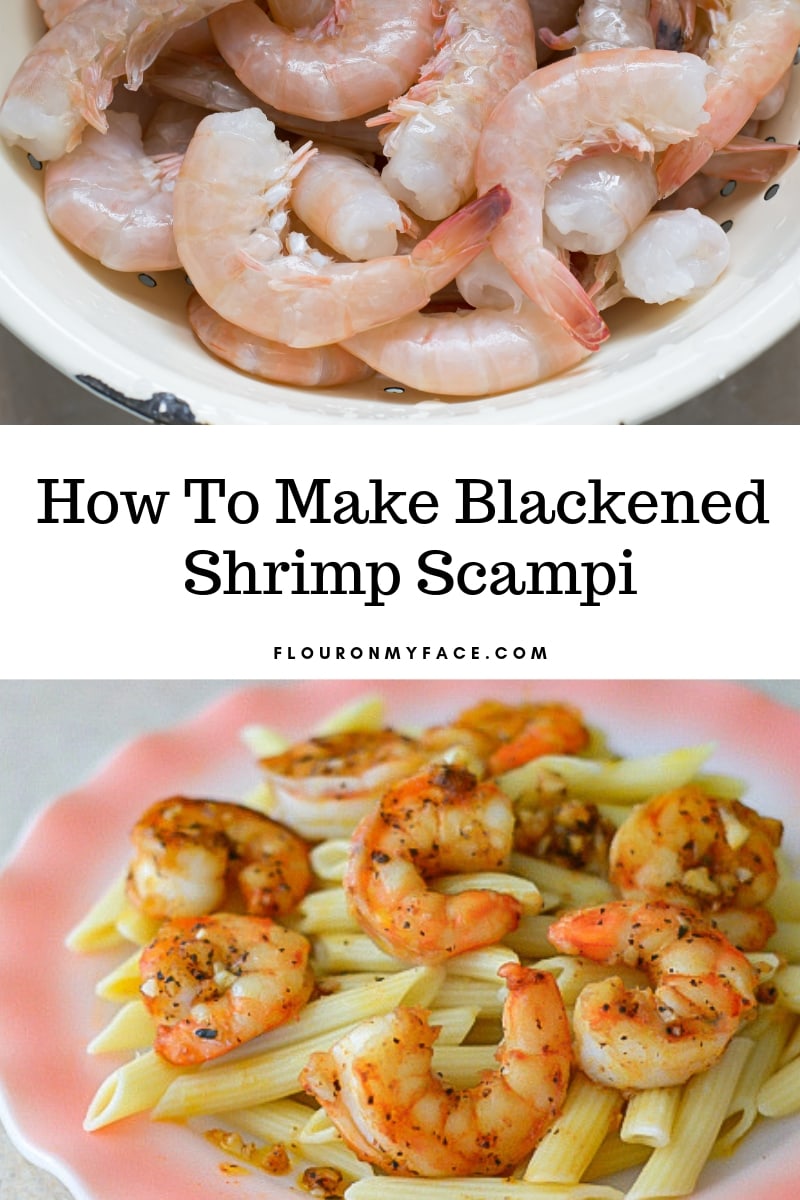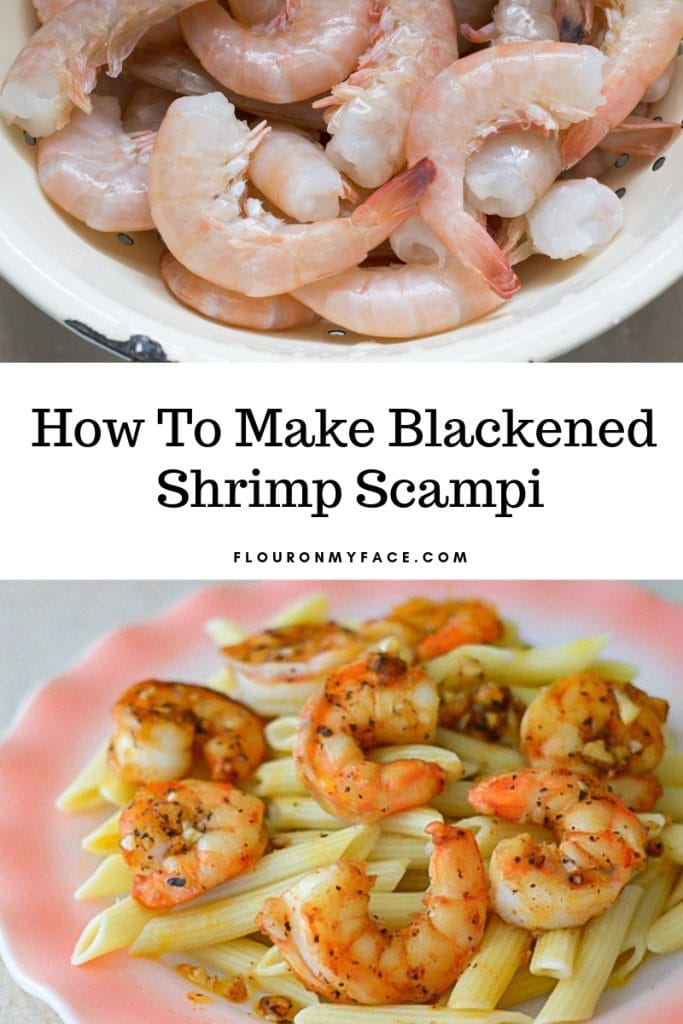 Low Carb and Keto Fried Rice
Are you a low carber or keto recipe follower? This Chicken Cauliflower Fried Rice recipe will be your new best friend.
I love making a big skillet full and freezing the leftovers for another day.
If you love easy & amazing recipes join the Flour On My Face Newsletter and get each of my new recipes delivered right to your inbox.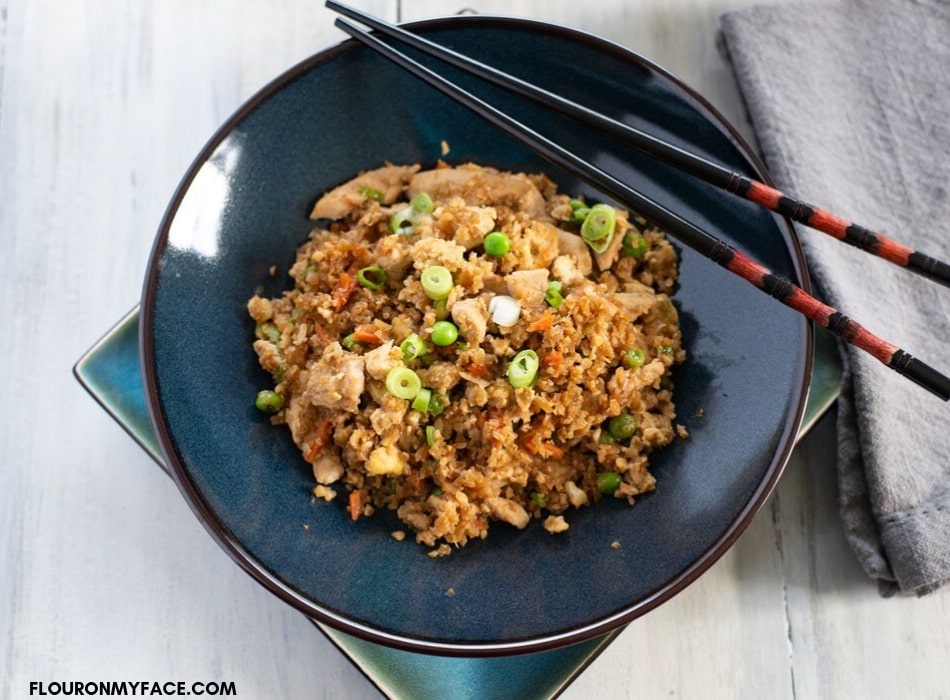 Stock The Pantry
A well-stocked pantry should be step one in your meal prep and meal planning.
Is your pantry full of items you could use to whip up a meal if you had to?
Do you keep the basics like flour, sugar, dried pasta, rice, sauces and canned vegetables on hand?
When you have a well stocked pantry you will always have the ingredients on hand to make a meal.
This Weeks Recipes
June Meal Plans you may have missed
Free Daily Planner Printable
Did you see the free daily planner I shared this weekend? I made this darling 7-day daily planner for you.
Download and print the daily planner to help keep you on task all week long.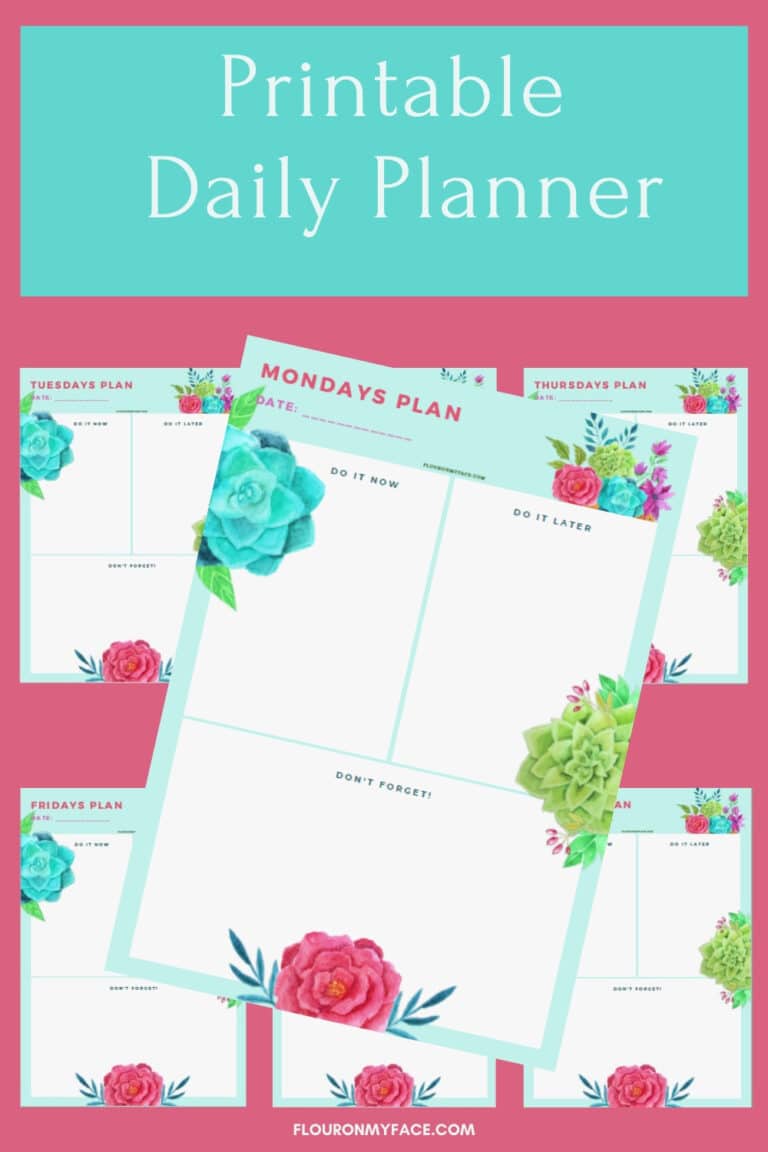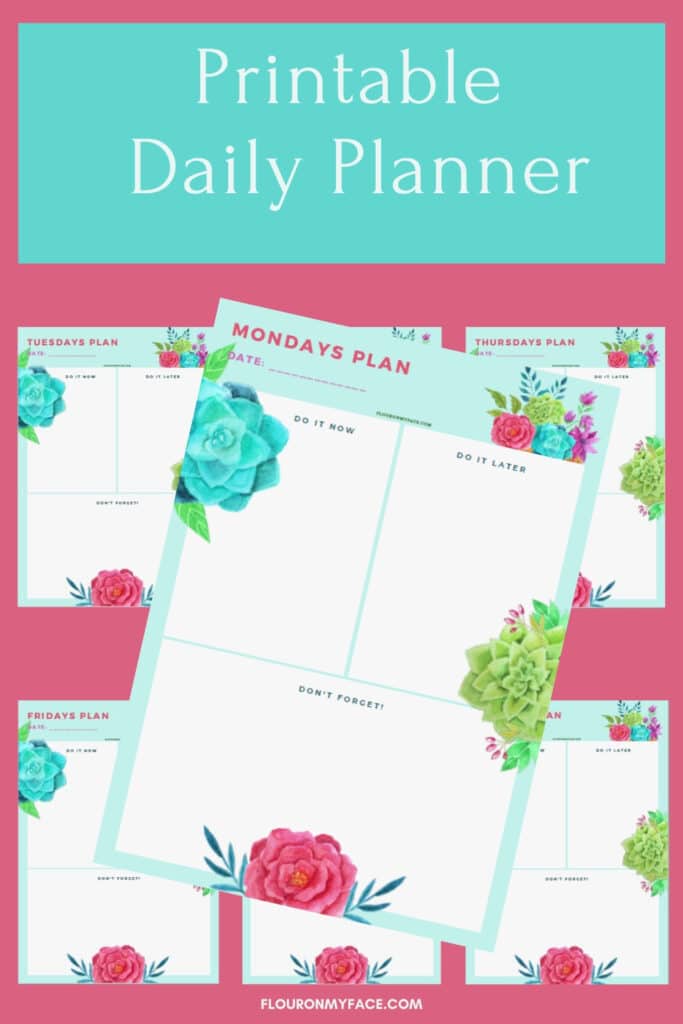 Meal Plan Printables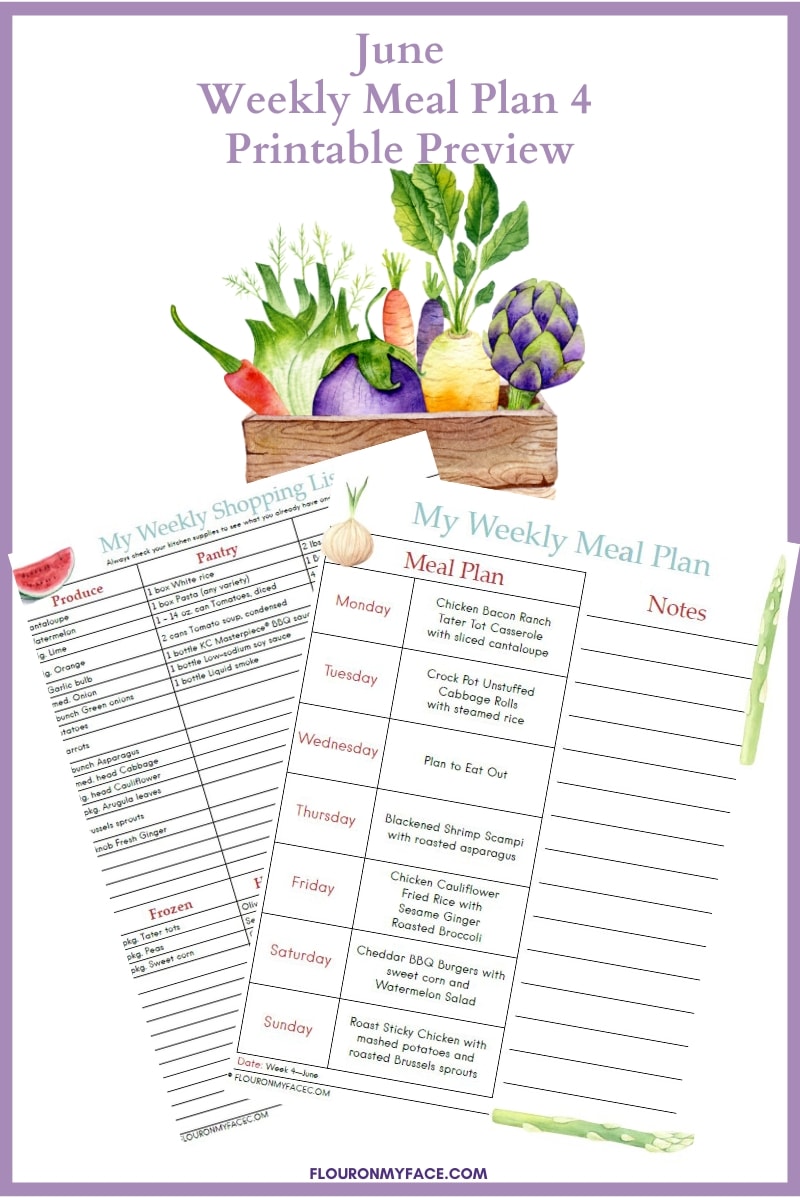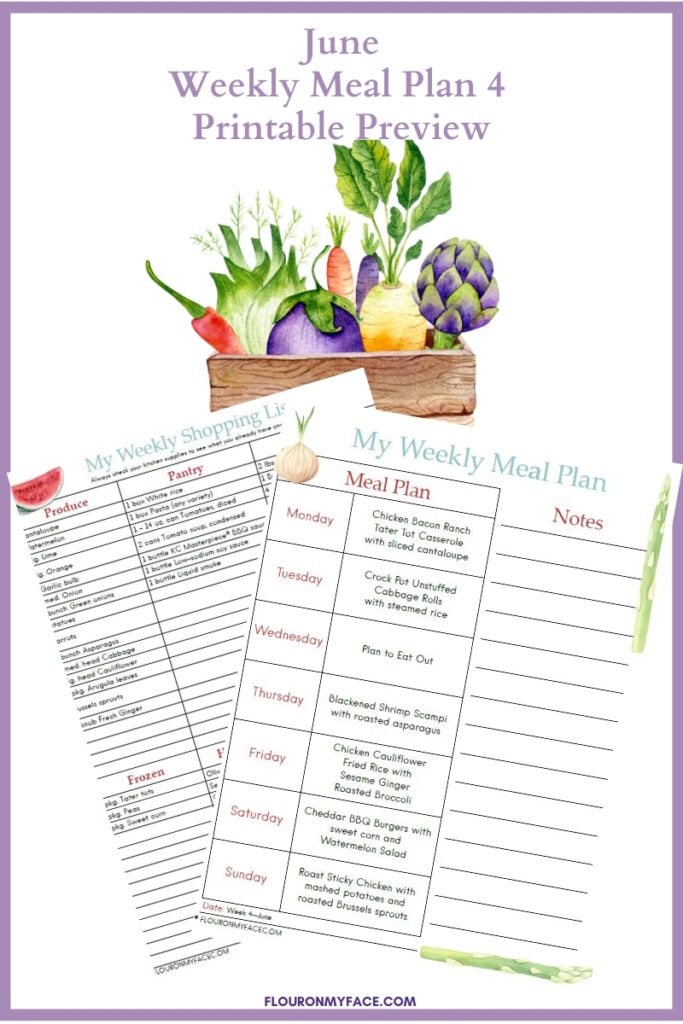 Download and print this week's Weekly Meal Plan printable.