Weekly June Meal Plan 2
June Meal Plan Week 2 packed full of some of my favorite menu planning recipes.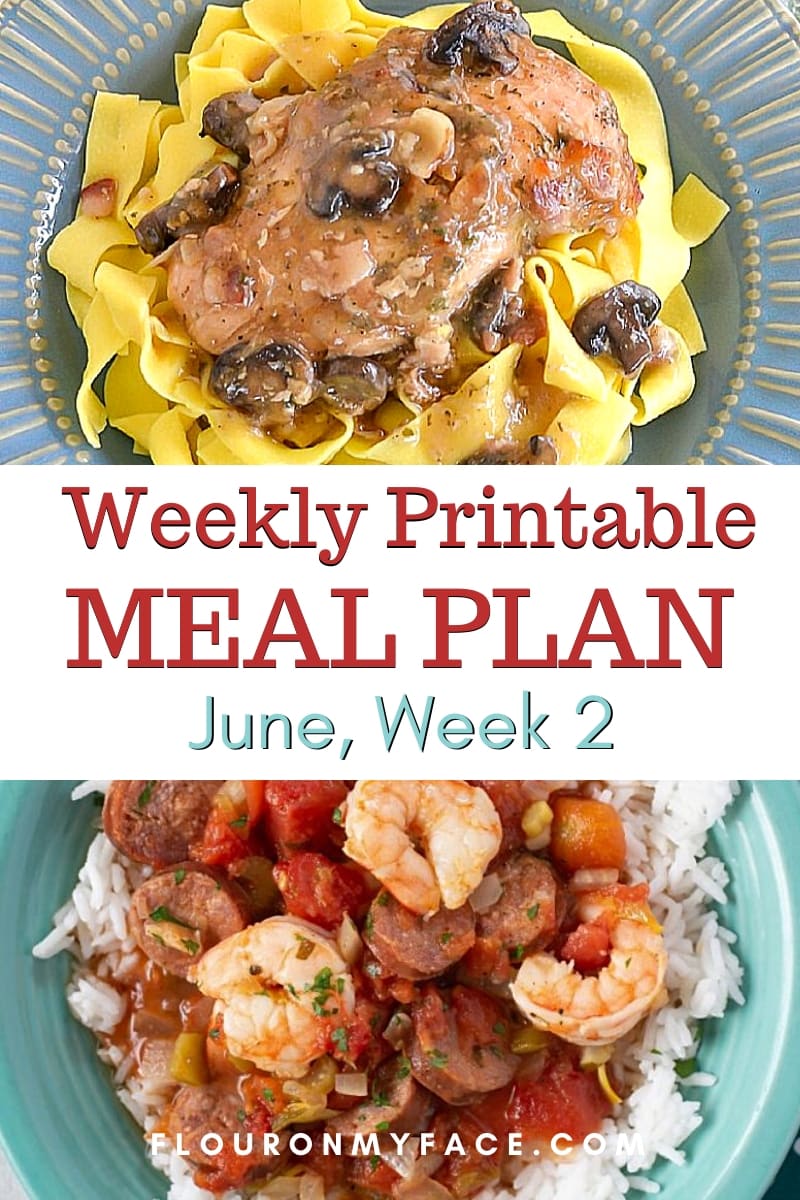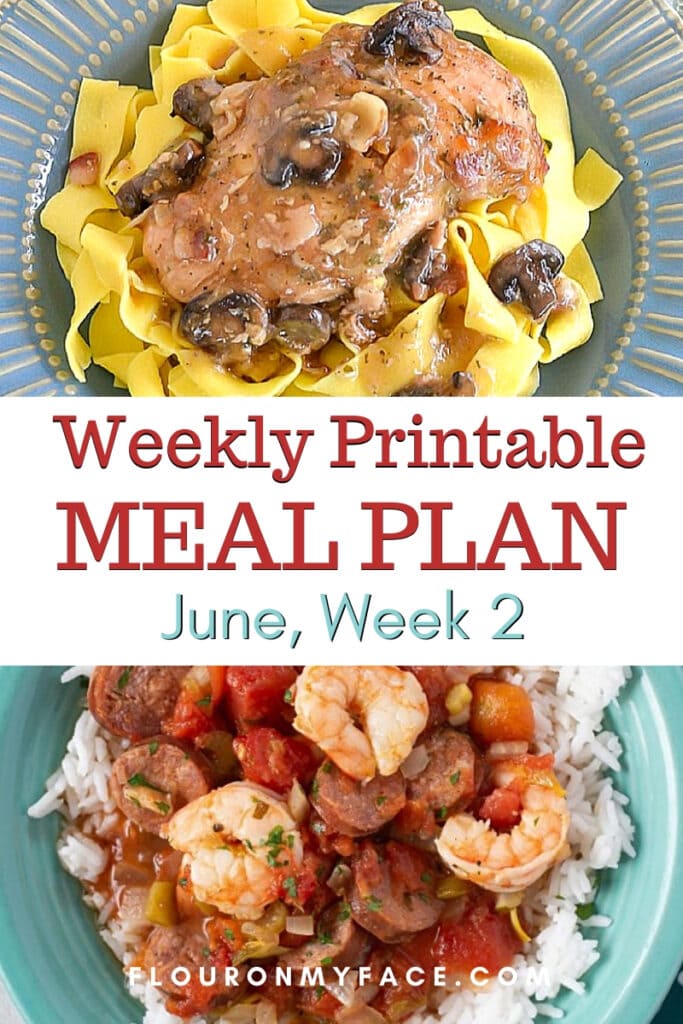 Featured Meal Plan Recipes
Are you in the mood for a salad? This salad is packed full of flavors and uses the best fresh vegetables. Tomato and fresh mozzarella cheese salad can be served as a side dish or a full meal.
Salads are perfect meals if you ask me. Often times I will prepare the salad ingredients to have on hand in the refrigerator for quick meals.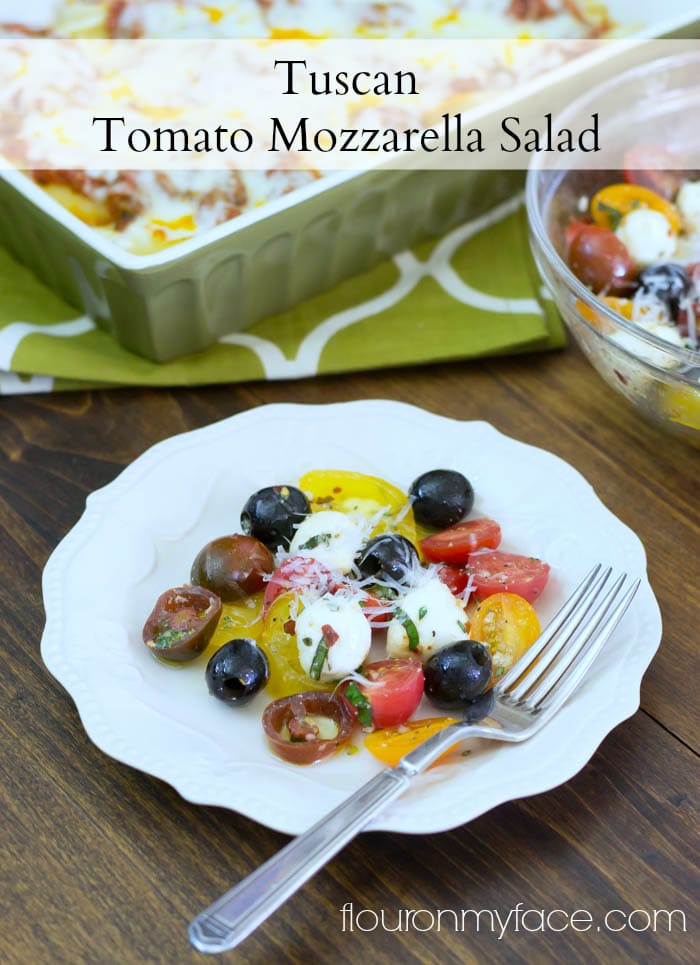 Enjoy the flavors of New Orleans from home. I have been wanting to visit New Orleans for ages. I am not much of a traveler though.
What I do is cook some authentic New Orleans food instead like this Crock Pot Shrimp & Sausage Jambalaya.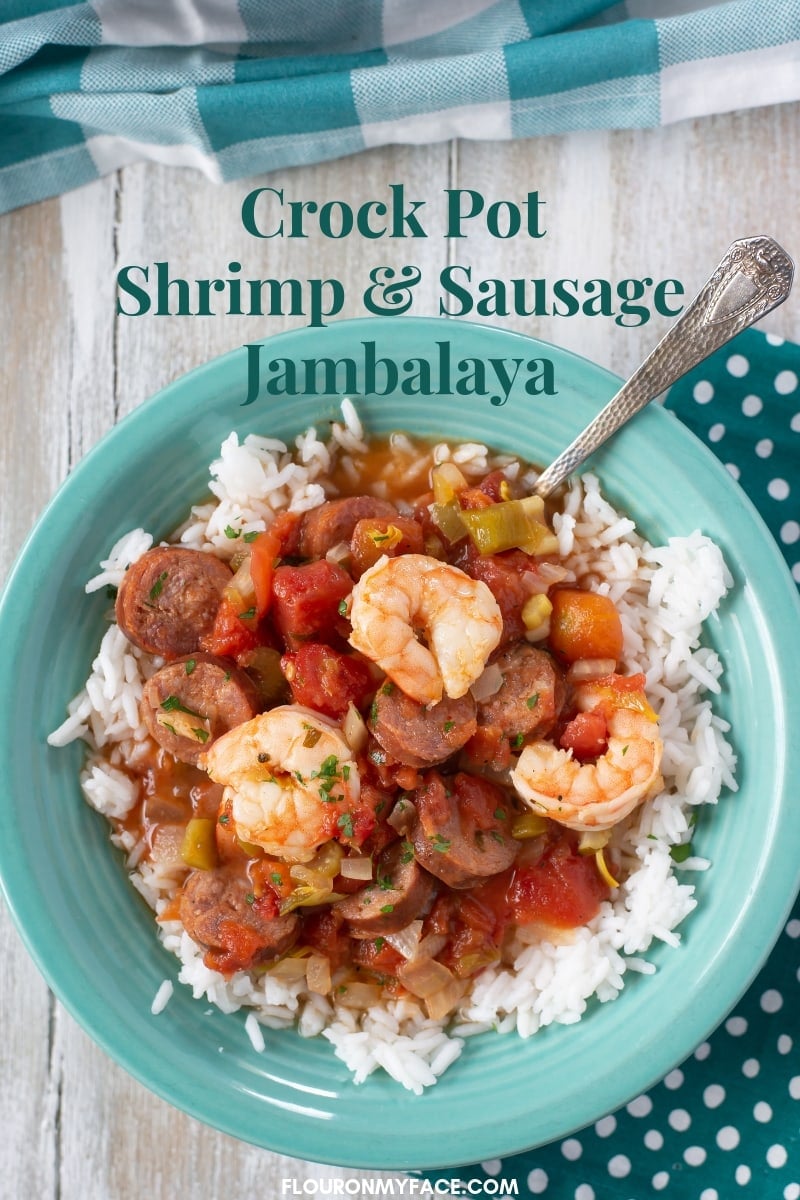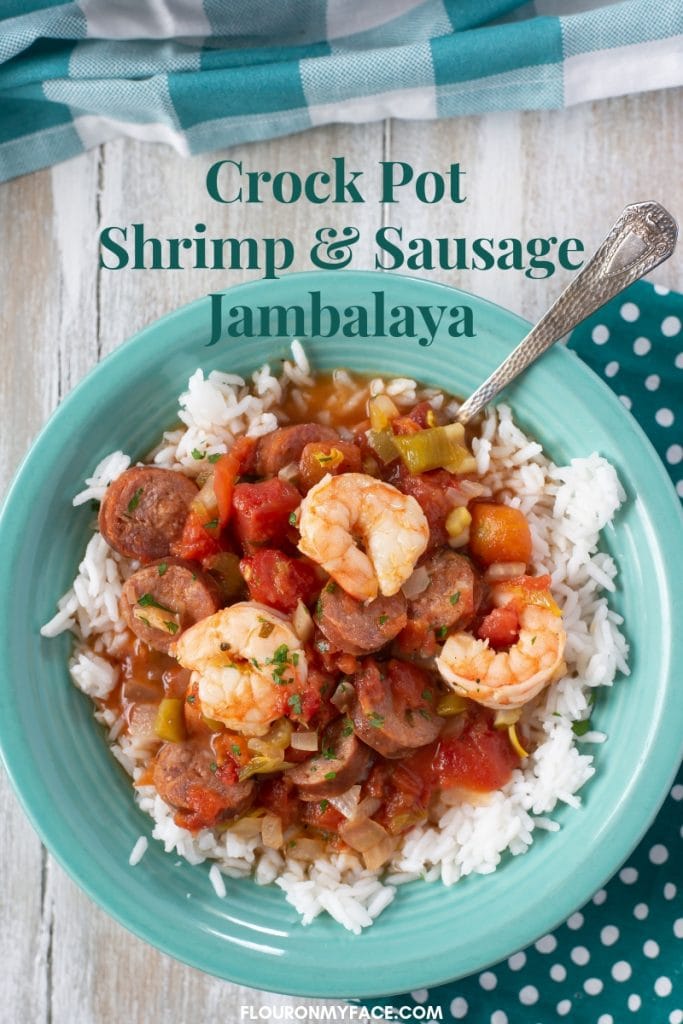 Meal Planning Tips
If you are tired of answering the same old question every night a menu plan is so helpful.
Not only does it take the stress out of the last minute dash between freezer, pantry and the take out menu but the rest of the family will know what to expect each day if you post a weekly menu plan on the fridge.
This Weeks Recipes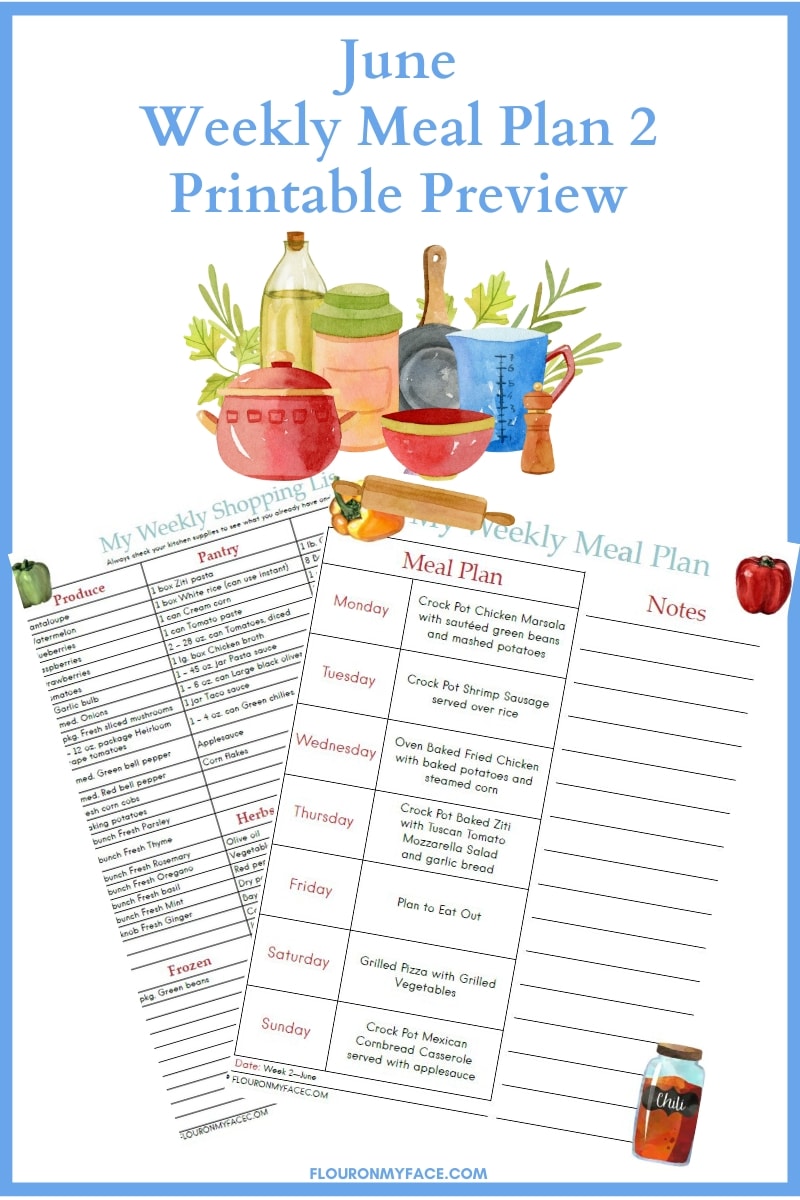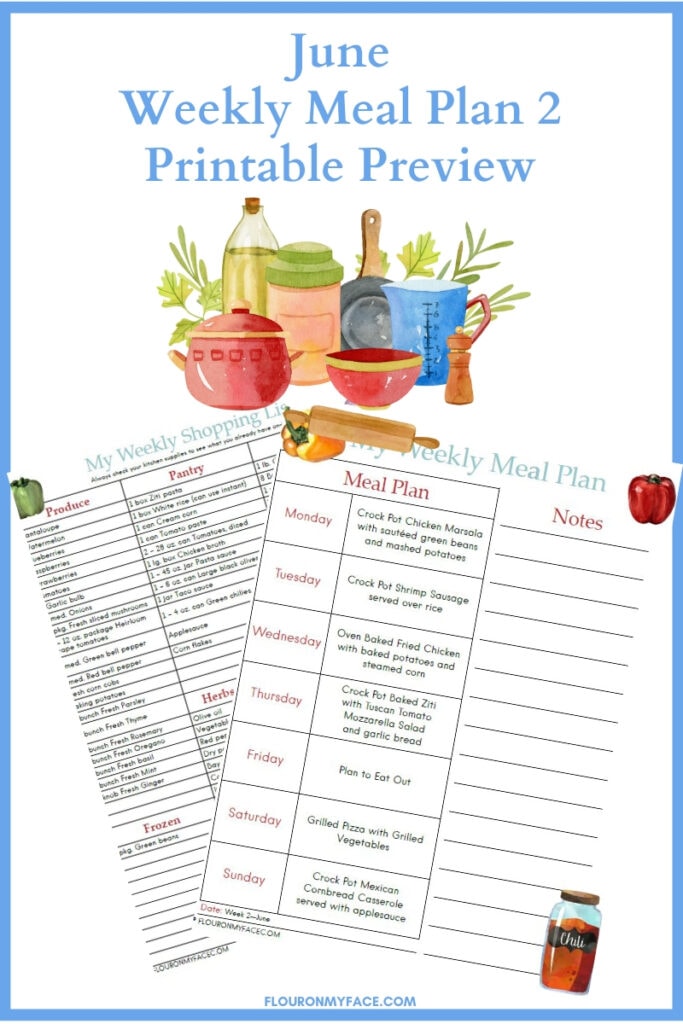 This week's Meal Plan Printable
Download and print the Weekly June Meal Plan 2 printables