Weekly July Meal Plan 3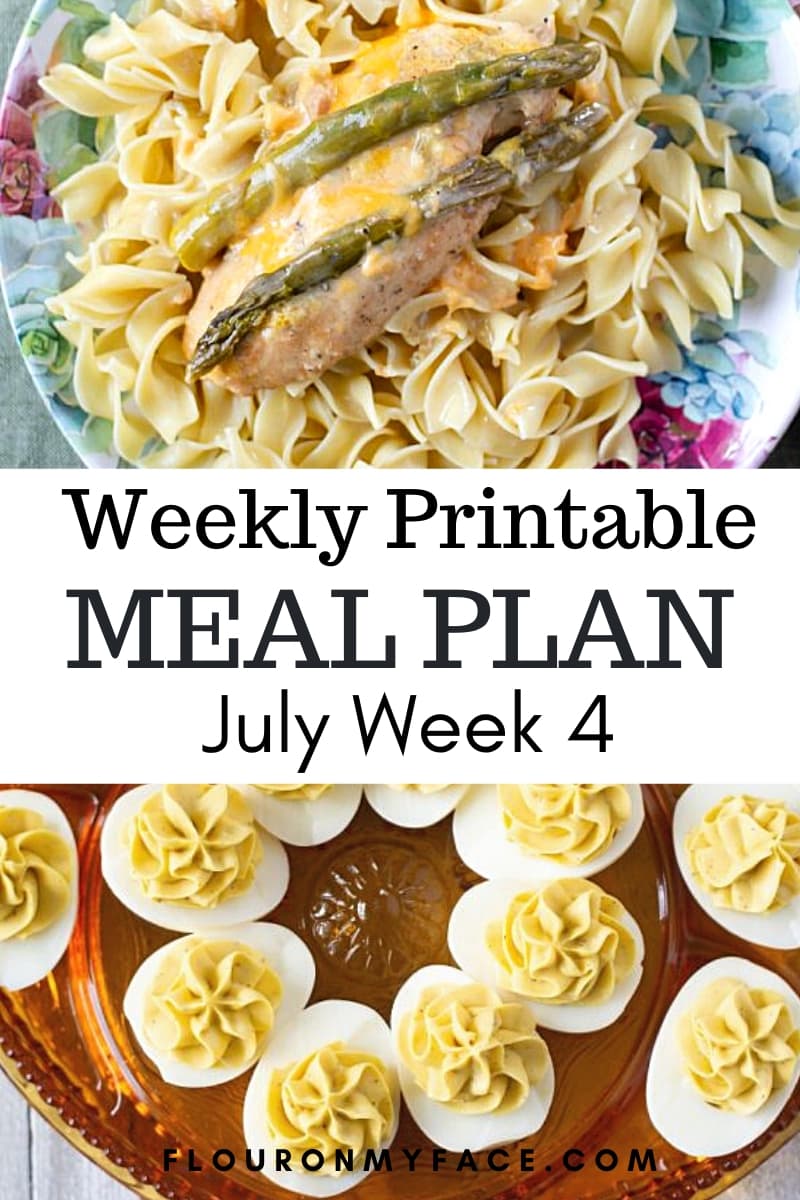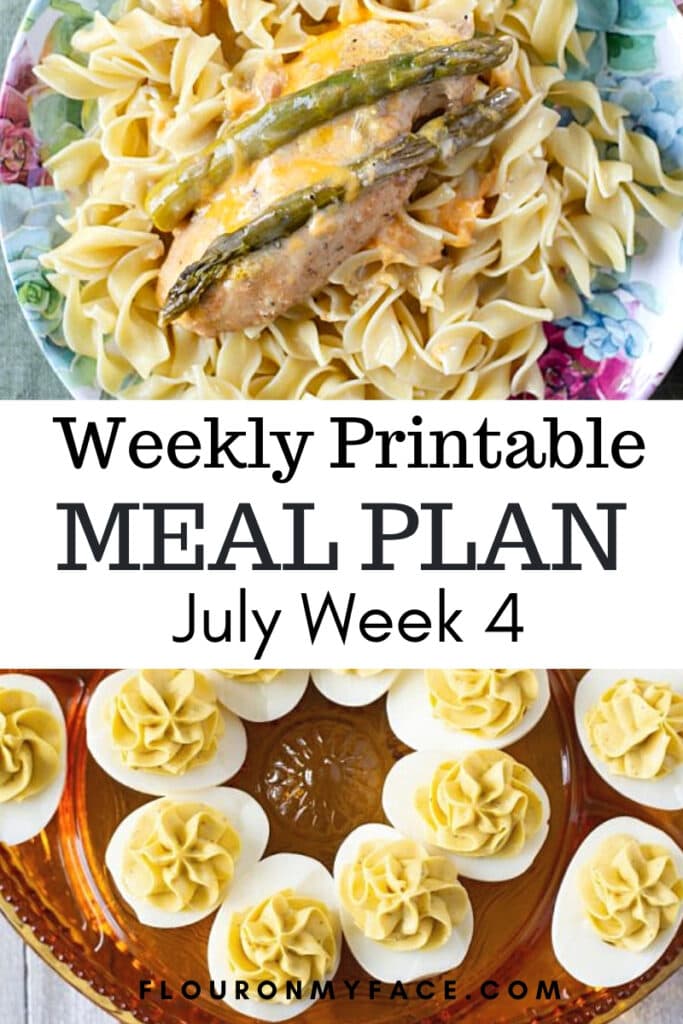 Featured Recipes
Crock Pot Asparagus Chicken served over wide noodles or cooked rice is a great way to cook fresh summer asparagus over a cheesy piece of chicken.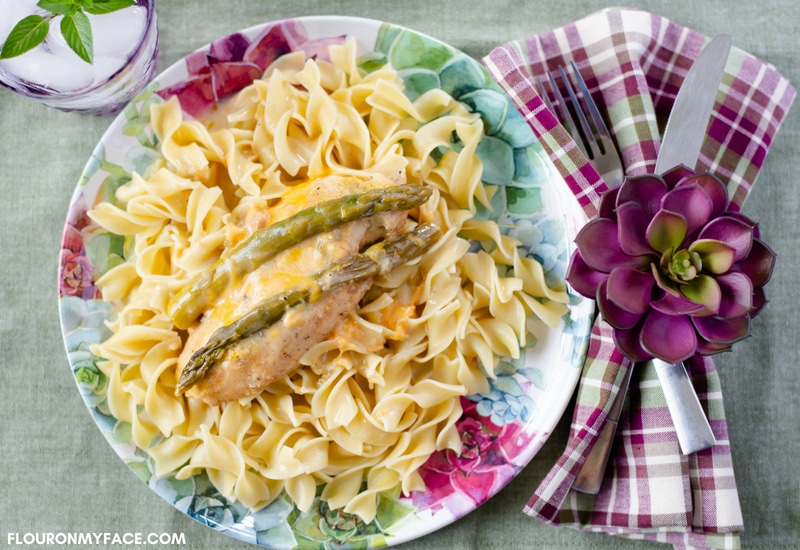 Tangy Deviled Eggs are delicious at any time of the year. I make deviled eggs all year long. We enjoy them as a tasty snack on the weekends or served them with dinner when we grill.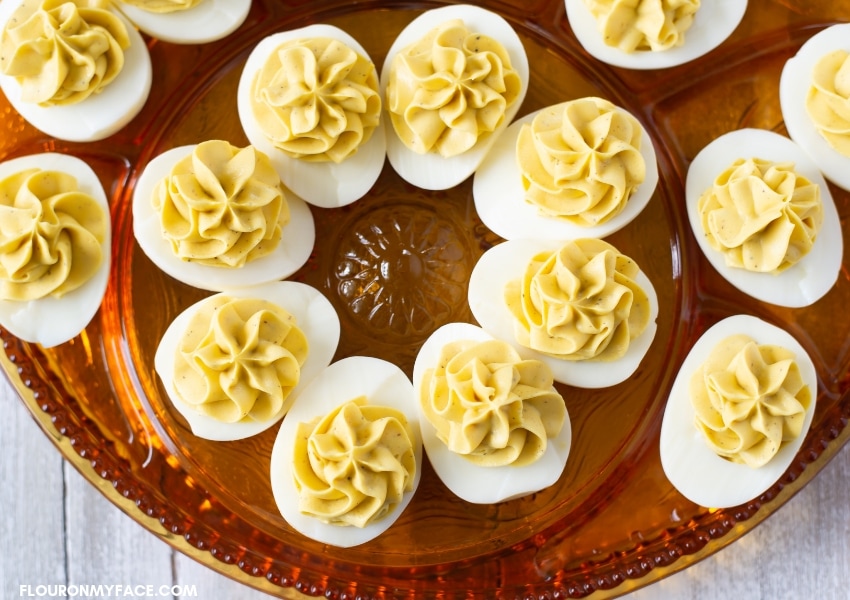 Ways to stock the pantry
I have been on a mission to introduce you to some of the ways I stock my pantry. Meal prep and meal planning can include many things besides buying the ingredients for a meal.
I've shared with you how I like to dehydrate fruits, vegetables, and herbs to stock my pantry and save money.
I've shared with you how you can take advantage of a summer garden, farmers market, or grocery store purchases of fresh vegetables to make quick pickles and have them last longer.
Now I would like to share another way that I fill my pantry with canned jams, jellies, pickles and salsas.
Canning might be something you have thought about in the past but thought it was too hard to do. Next week I will be sharing more information on how canning can help you pack your pantry for the long winter months ahead.
If you love easy & amazing recipes join the Flour On My Face Newsletter and get each of my new recipes delivered right to your inbox.
This Weeks Meal Plan Recipes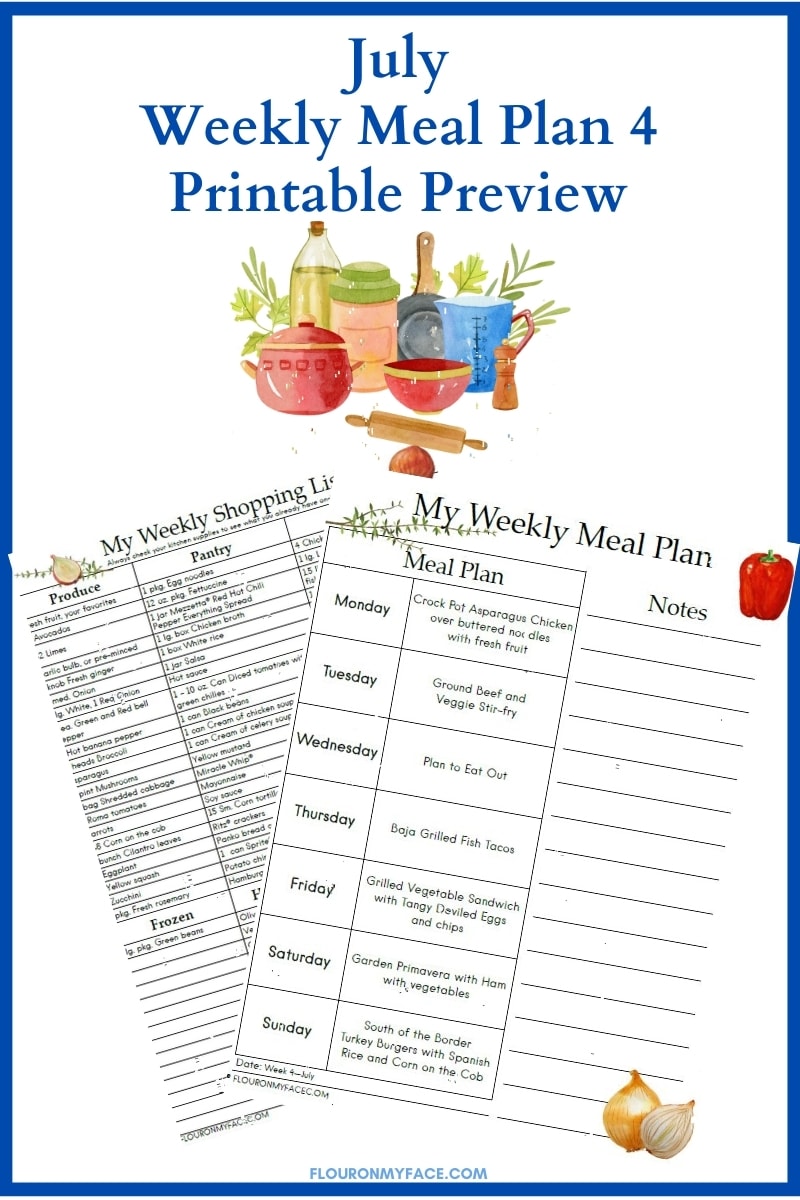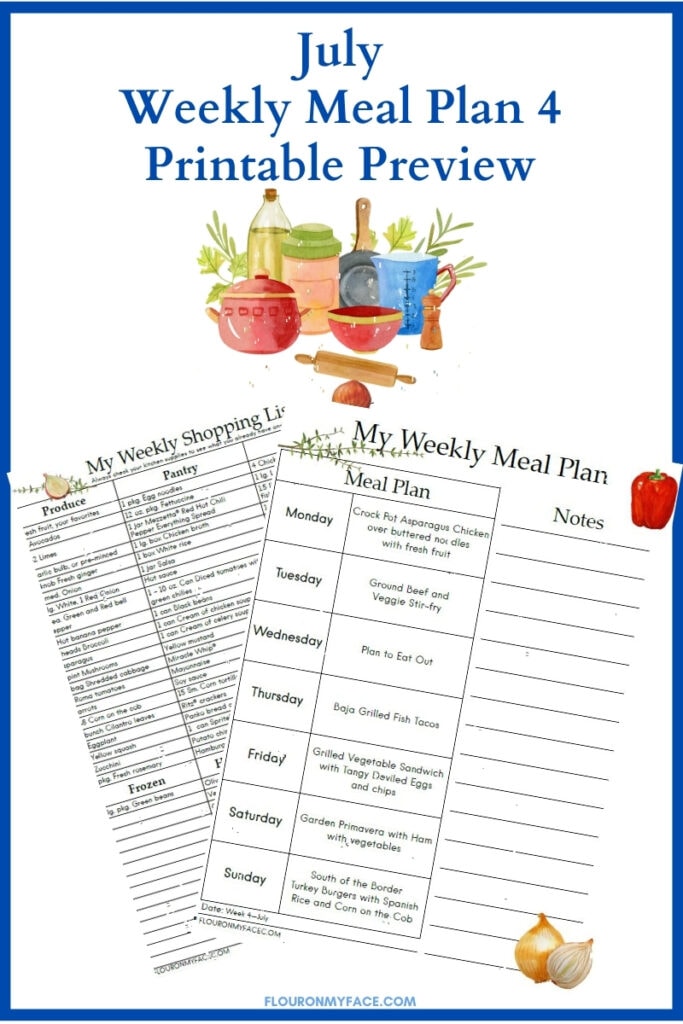 This Weeks Printables
Download and print this weeks meal plan printables