A summer menu plan that is brimming with easy recipes that are easy to make and only one of them has you using the oven this week.
I'm also sharing some tips for how to keep meal planning during the summer.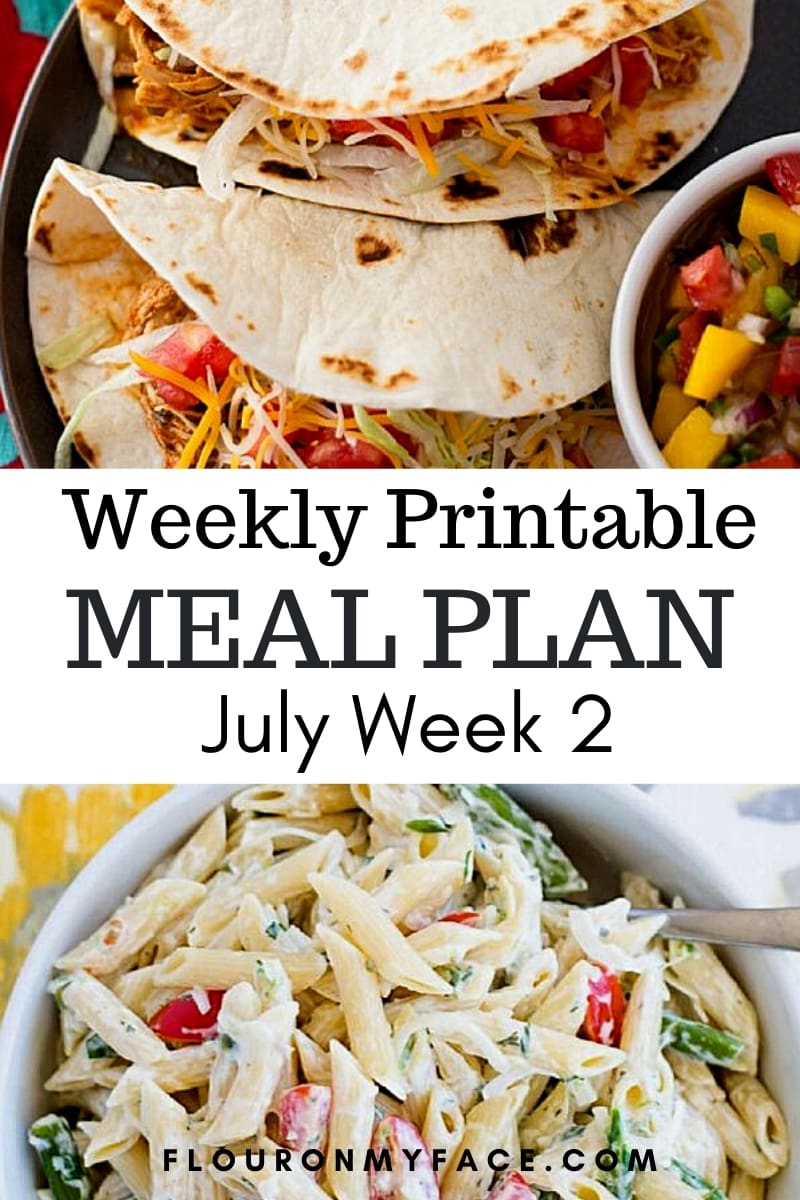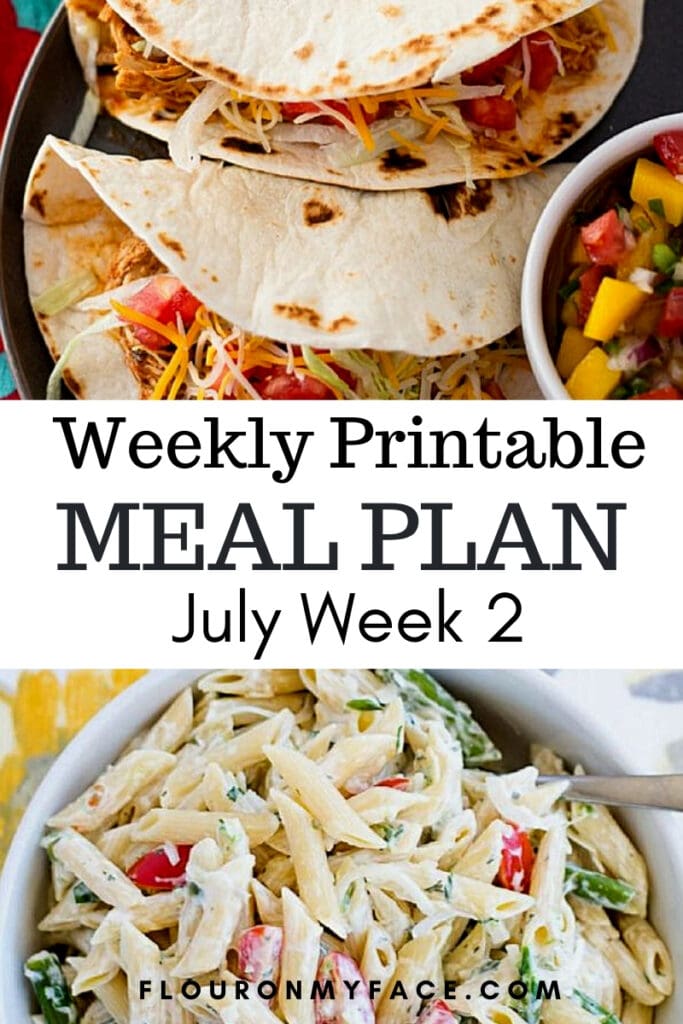 If you love easy & amazing recipes join the Flour On My Face Newsletter and get each of my new recipes delivered right to your inbox.
Summer Meal Planning Tips
Wow if this hasn't been the craziest summer we have ever had? The summer can be a crazy time to keep up with meal planning in a normal year but this year is something else.
Meal planning or meal prep is even more important this year because you never know what you are going to find at the grocery store.
So how can we meal plan during a time like this?
Keeping a list of your pantry staples: Keep a running list of the pantry staples you have on hand and checking items off as you use them is even more important.
Making a shopping list: Making a shopping list before going grocery shopping is even more important these days.
Plan easy meals: Pick and plan meals that are easy to make.
Buy it when you see it: Stock up on items when you see them in the store.
Make Crock Pot Freezer Meals: Plan an hour to make up a few crock pot freezer meals. This way you don't have to heat up the kitchen and you have a few ready-made meals in the freezer. Dump and go meals are perfect for the summer when the kids are home.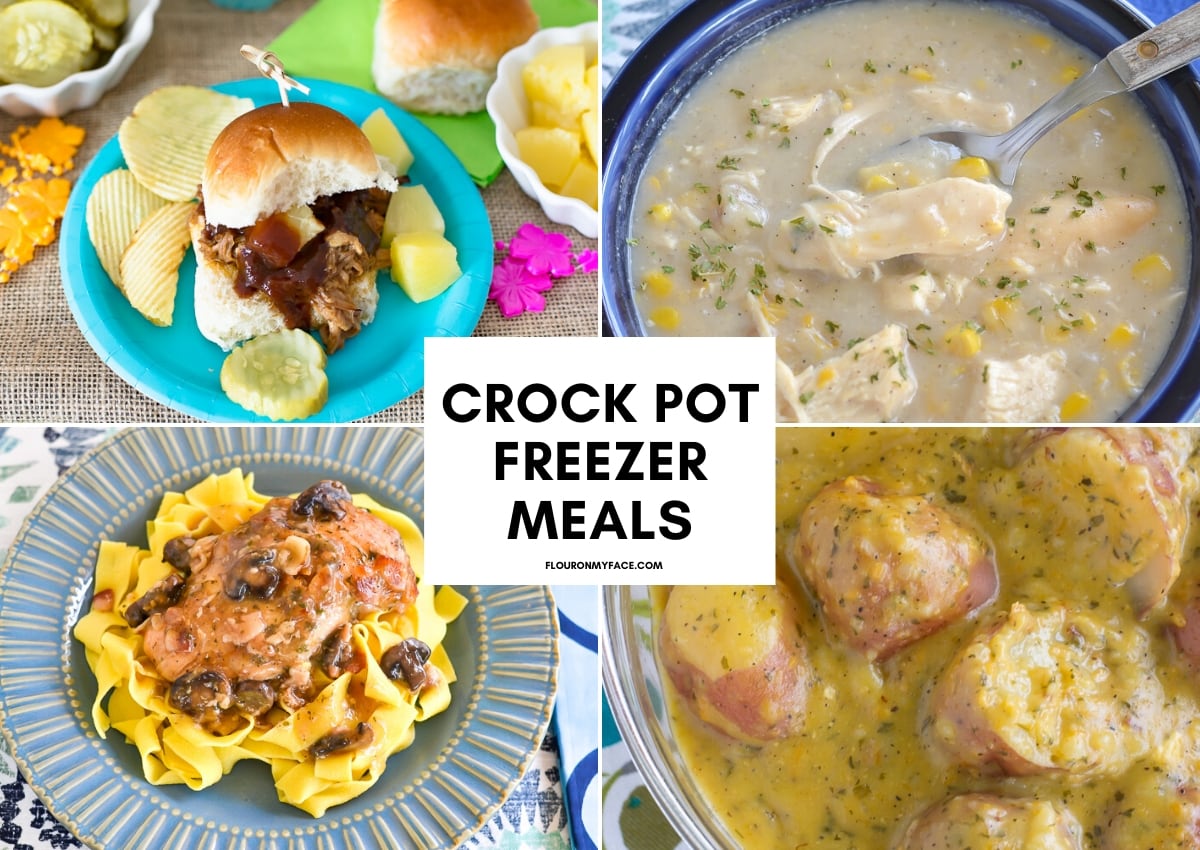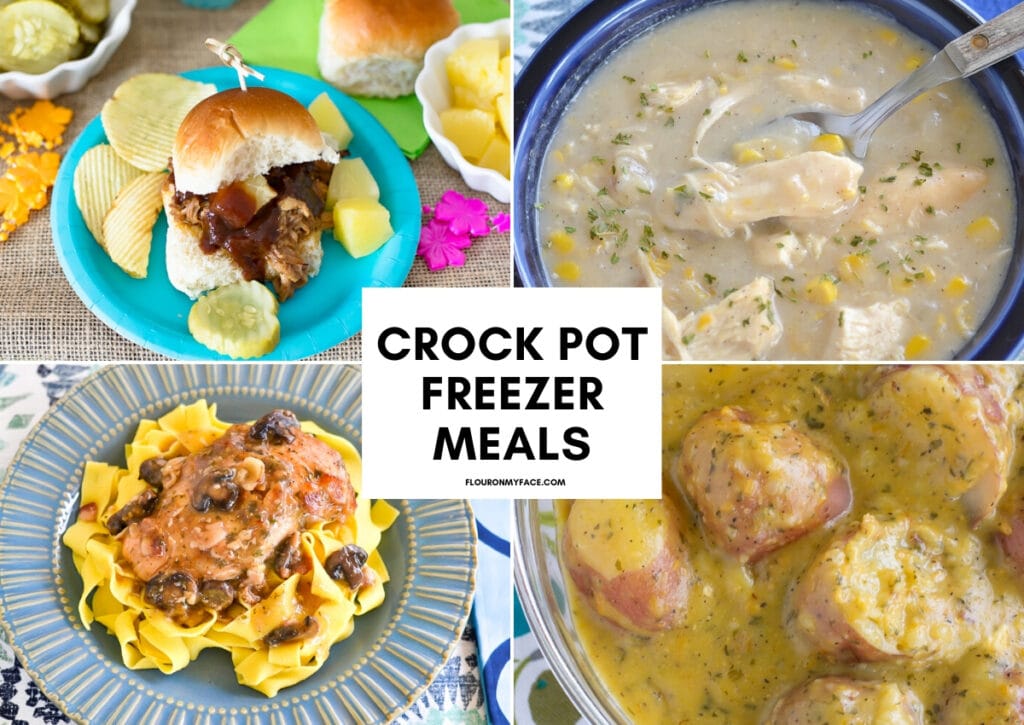 Featured Meal Prep Recipes
I love making Instant Pot Chicken Tacos. I love them so much I have two different versions to choose from.
The first one makes delicious chicken taco filling with just 3 ingredients. The second one is for those Taco Tuesday nights when you are craving some creamy chicken tacos.
Have You Joined The Facebook Meal Planning Group
Ask your meal planning questions or share some of your own meal planning tips in the Meal Planning Facebook group.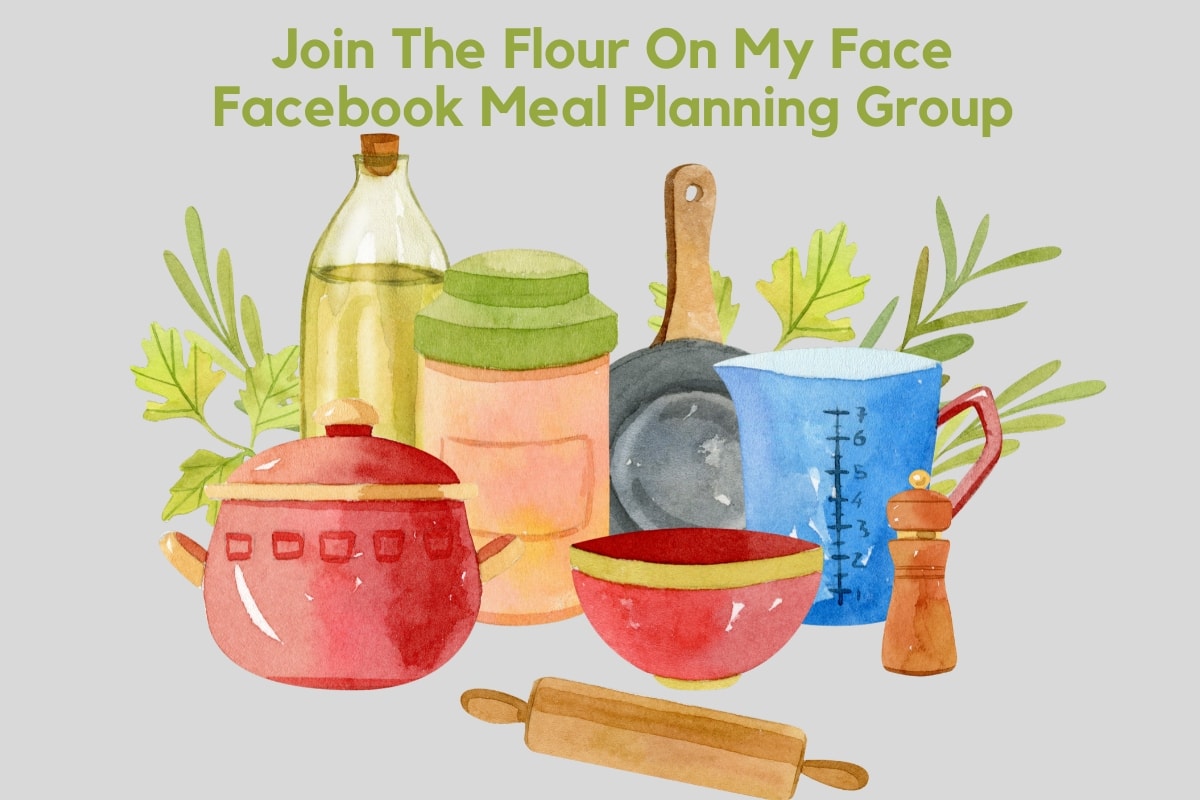 Menu Plan Recipes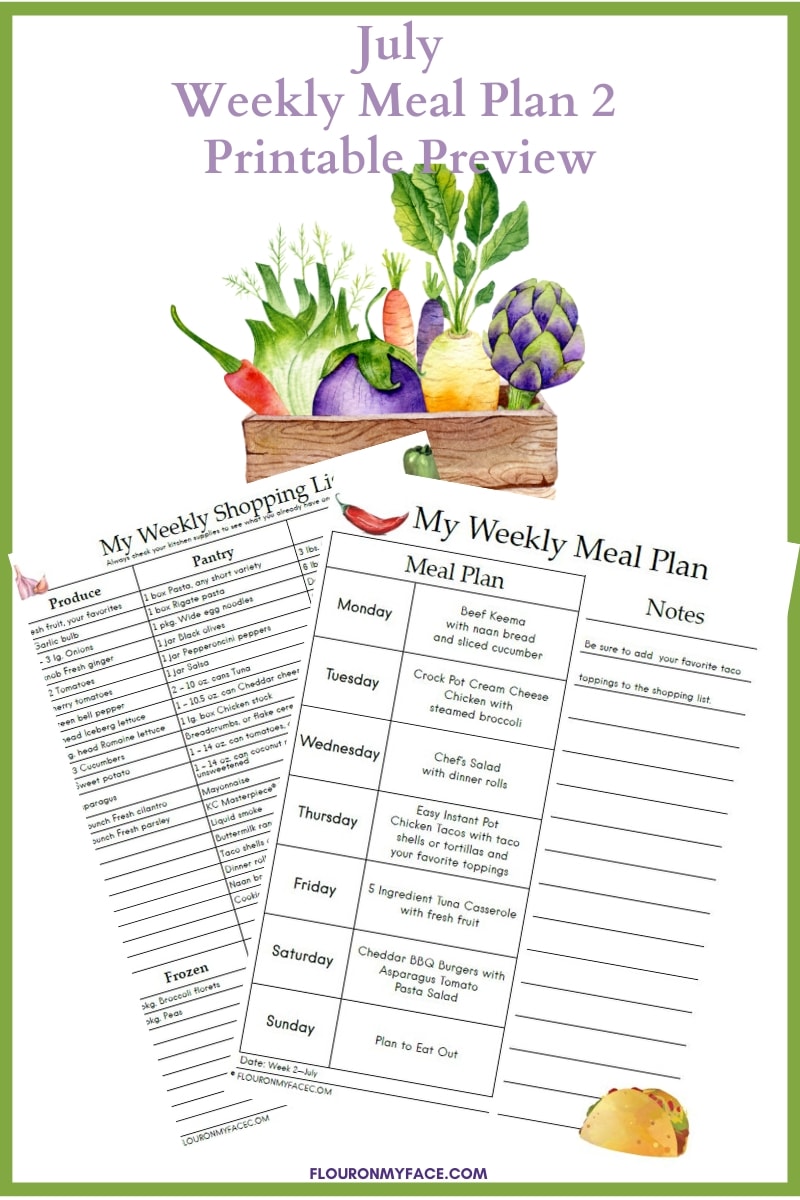 July Meal Plan 2 Printables
Download and print the July Meal Plan 2 printables