The Weekly August Meal Plan and some thoughts on emergency food storage ideas anyone can do.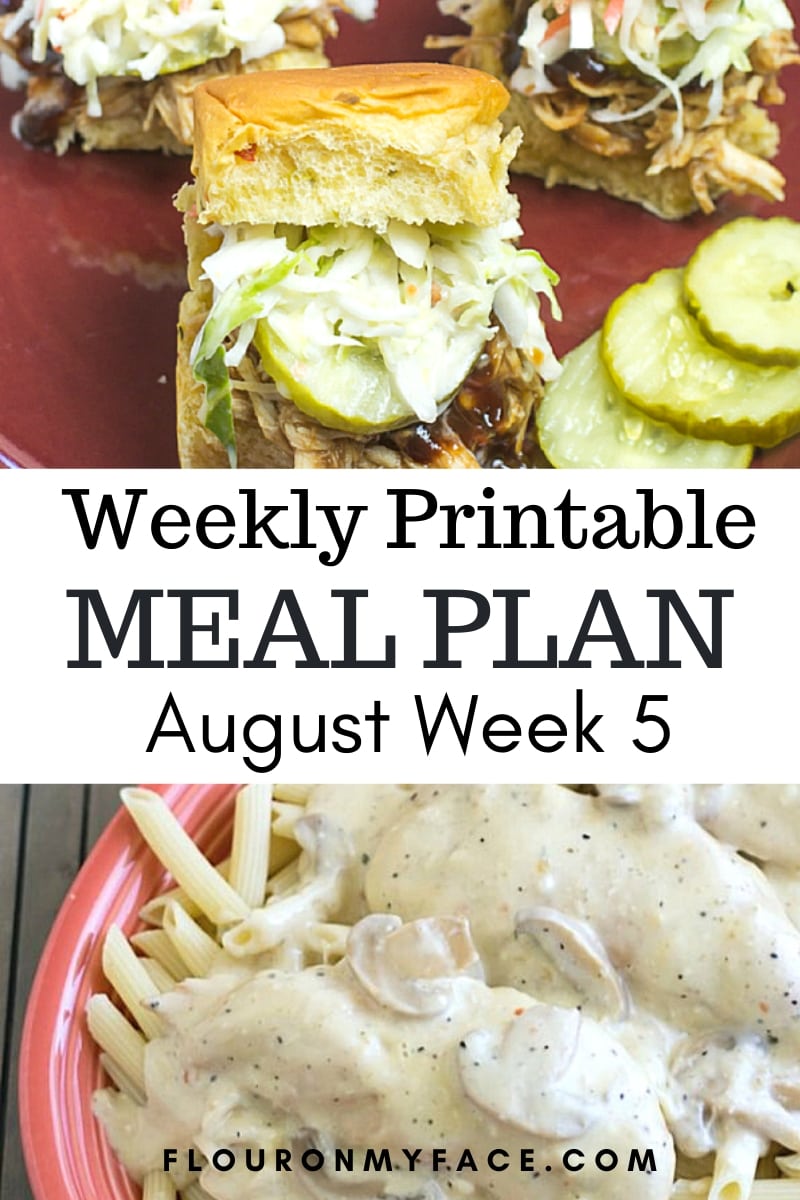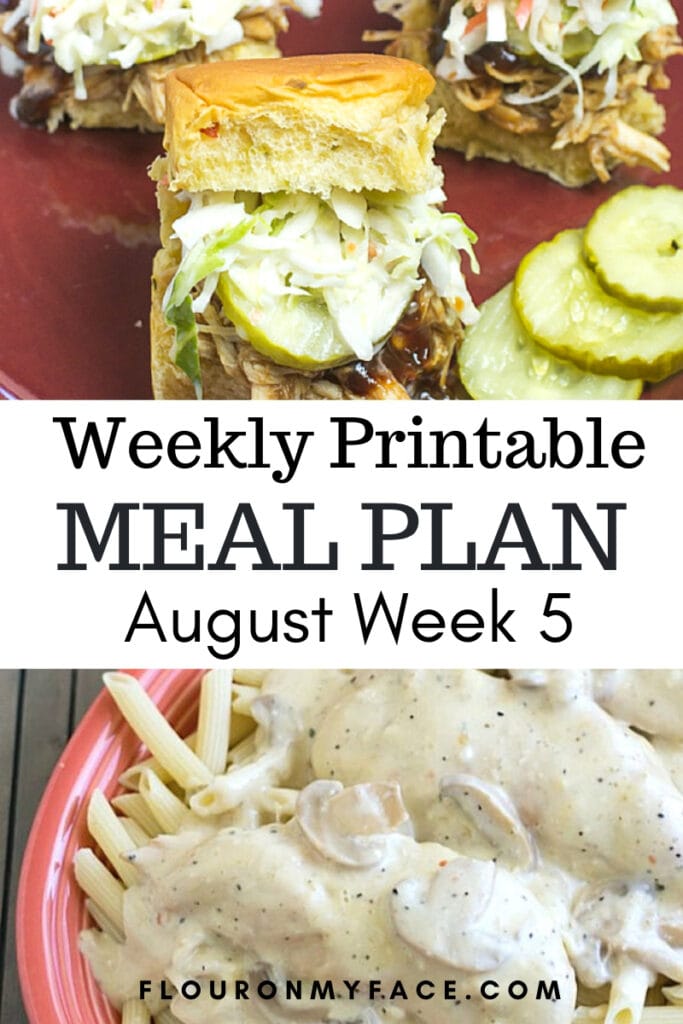 This weeks meal plan
If you love easy & amazing recipes join the Flour On My Face Newsletter and get each of my new recipes delivered right to your inbox.
Featured Recipe
Do you like stuffed cabbage but hate having to stand over the stove watching the cabbage rolls simmer? Let the slow cooker do all the work for you instead.
I make my Crock Pot Stuffed Cabbage Rolls just like my mom did only I don't have to stand over the stove.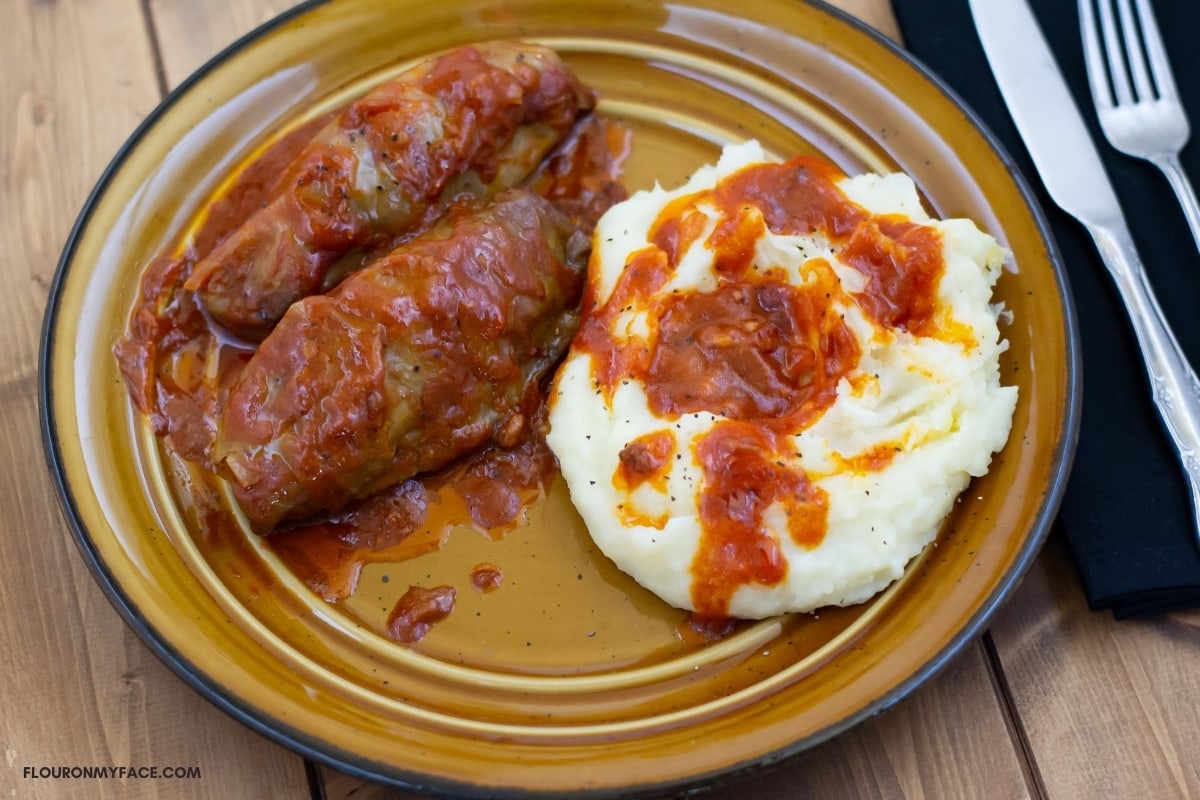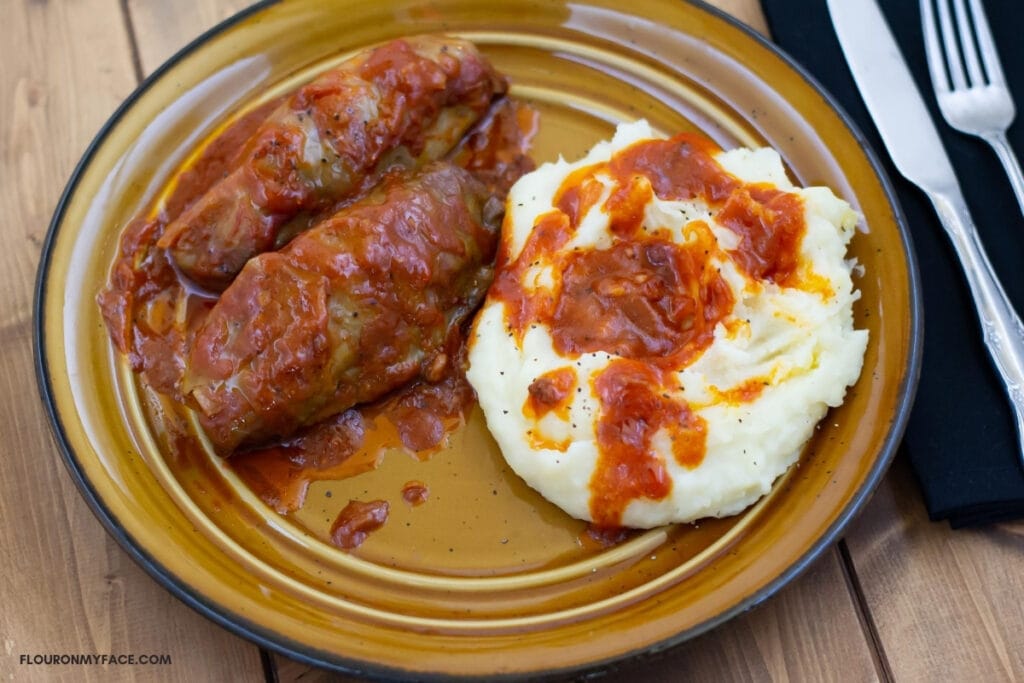 Stocking the pantry the smart way
Have you been following along on my dehydrating journey this summer? Now more than ever it has become apparent to me that we all need to do what we can to make sure our families are taken care of.
It was so scary a few months ago when the grocery store shelves were empty of many of the basic ingredients and foods that we buy on a regular basis to feed our families.
I started up a new batch of sourdough starter when we couldn't find bread or yeast in the stores.
Our grandmother or great grandmothers used a sourdough starter to make bread, sourdough pancakes, waffles and sourdough biscuits on a daily basis.
If they didn't they didn't have these basic food items to feed their family.
One of my favorite sourdough recipes is sourdough focaccia. Man that stuff is addictive.
Meal Planning for emergencies
I've never considered myself a food prepper but these past five months have shown me that everyone needs to have an emergency food storage plan.
I'm not talking about building a bunker and canning 200 jars of food.
I'm saying even if you can only buy one extra food item in bulk a week to stock your pantry that is one item like dried pasta you will not have to worry about buying during a situation like we saw a few months ago and still currently happening around the world.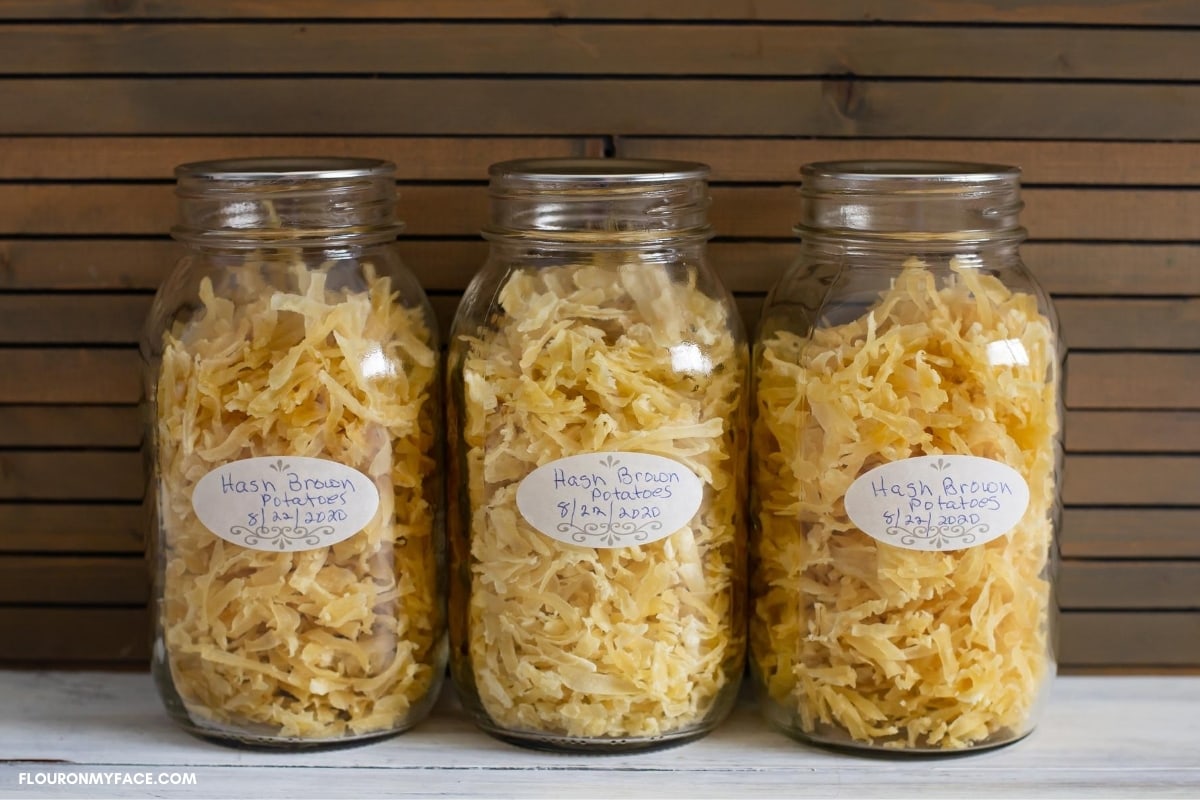 Dehydrating Foods
I have been buying fruits and vegetables and dehydrating them. After dehydrating them I have been vacuum sealing them.
Did you know that dehydrated foods can be stored for a year or more? I just dehydrated potatoes this past week.
I made dehydrated shredded hash brown potatoes. I then vacuum sealed the dehydrated potatoes.
About 10 lbs of dehydrated hash brown potatoes fit in three quart jars. They take up less space and I don't have to worry about them going bad before I can use them.
Vacuum Sealing Foods
Add vacuum sealing to the dehydrating method of food preserving and some foods can be stored for 10 years or longer! My FoodSaver vacuum sealer has been getting a work out.
I don't expect to be eating the dehydrated and vacuum sealed foods ten years from now but I won't have to worry for the next ten years if that turned out to be the case.
My dehydrated vacuum sealed dried shredded potatoes can be stored for literally years. I can, when needed open the jars and take out what I need and reseal them with my foodsaver vacuum sealer.
Freezing Produce
I also use freezer meals and freeze fresh bulk fruits and vegetables in my meal planning. But a few years ago I learned a hard lesson. An obvious lesson I should have already been planning for but in my day to day life totally ignored.
What was that obvious lesson? Well when the power goes out you don't have a way to keep frozen foods from spoiling.
I lost two freezers full of frozen food and the two appliances when my area was hit by a hurricane.
I'd like to to think about this subject seriously and try to do just one or two things that can help you feed your family.
New to meal planning?
If this is the first time you are reading about a weekly meal plan and you are wondering what meal planning or meal prep is all about head over to my How To Start Meal Planning and read why meal planning is perfect for busy families.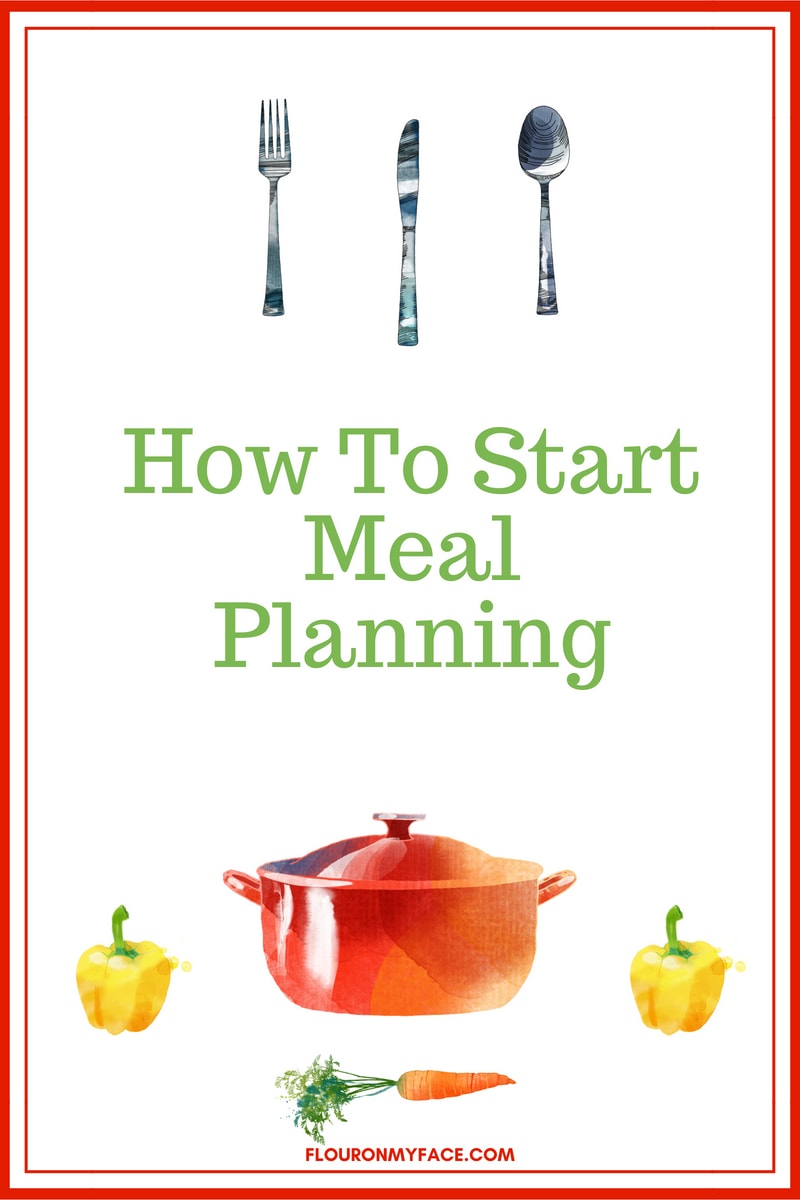 FREE Meal Planning Printables
Wondering where the blank monthly meal plan and shopping list printables are? You can find them all on the new Meal Planning Printables page.
Create your meal planner
Print out the blank weekly meal plan printables and create your own weekly meal planner.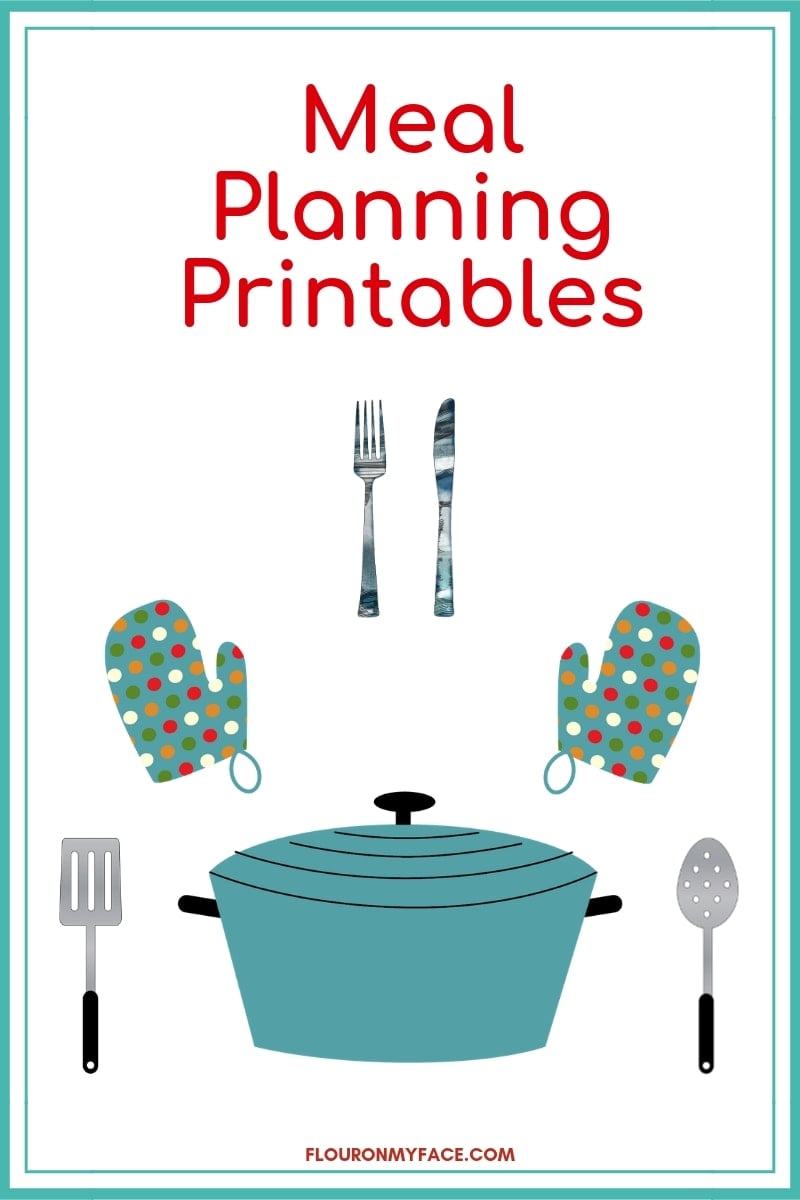 August Meal Plan Recipes
Weekly August Meal Plan Printables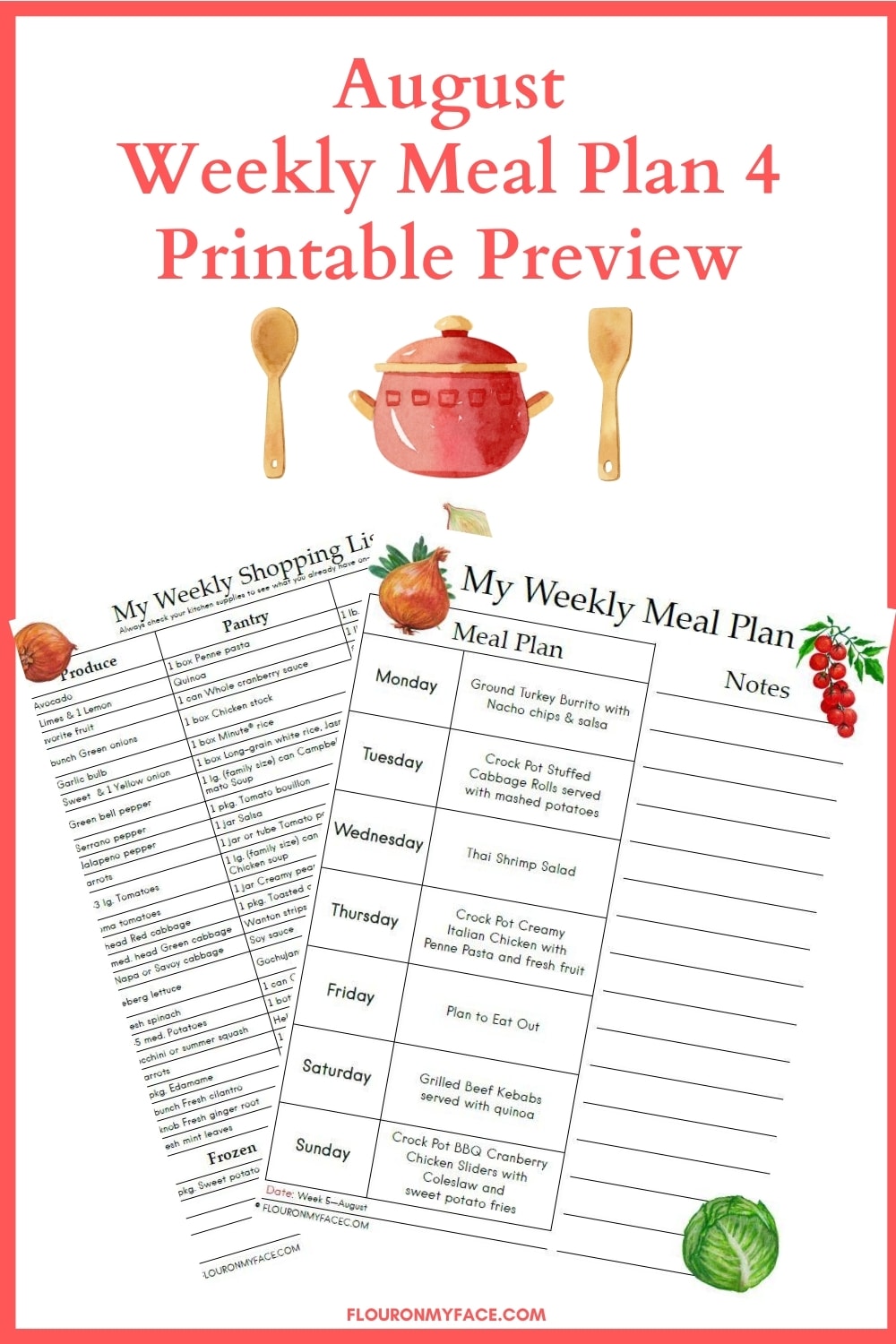 Download and print the August Weekly Meal Plan Week 4 Printables.