Weekly August Meal Plan sometimes it is just too hot to cook. This week I added a light and refresh recipe that is a great lunch or dinner option on those days it is too hot to cook.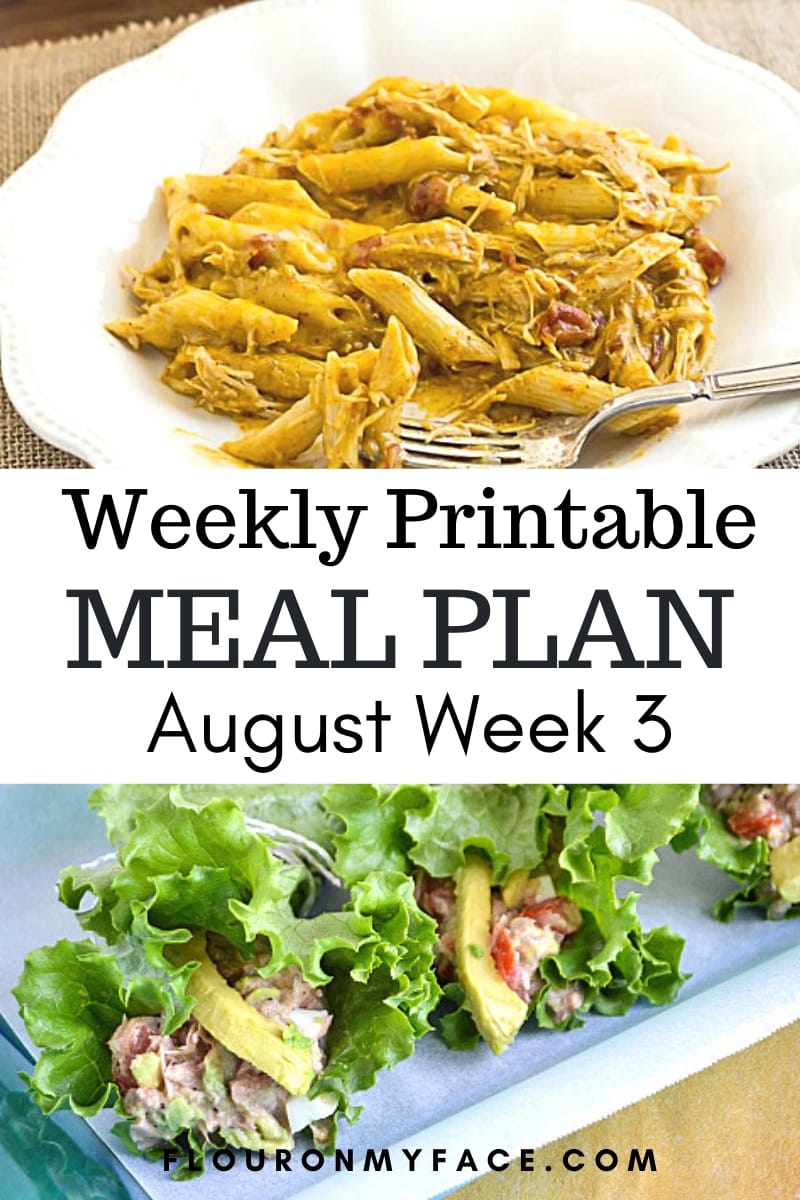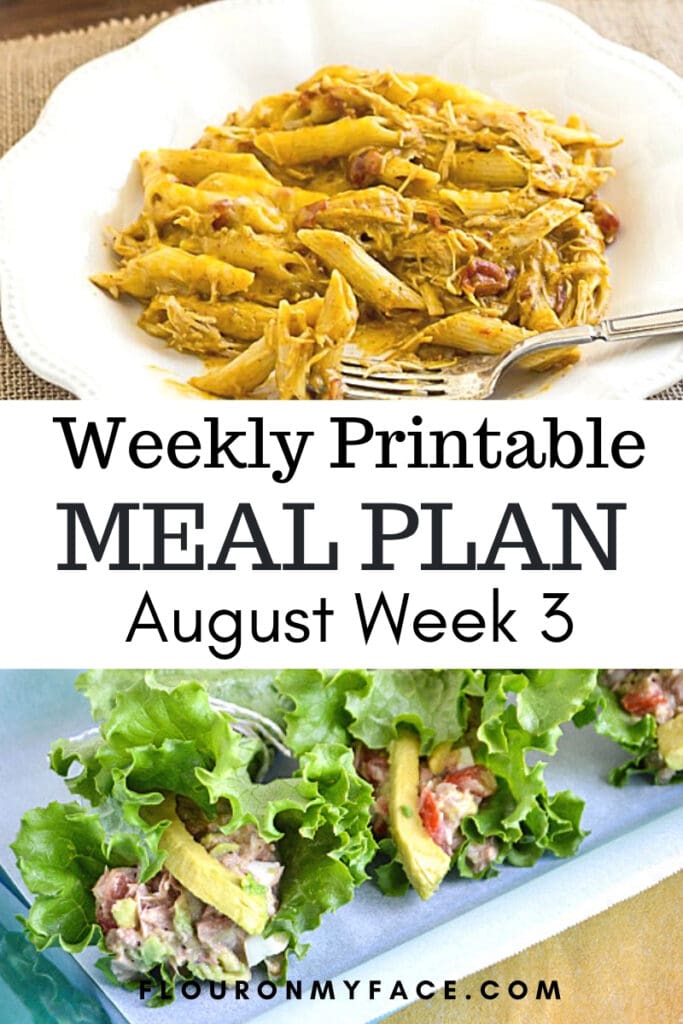 Featured Recipes
A light and refreshing lunch or dinner of Tuna Avocado Lettuce Wraps is on the menu this week.
Or Crock Pot Buffalo Ranch Chicken Casserole is a perfect summer recipe and is very inexpensive to make. You only need about a pound of boneless chicken to make this favorite chicken pasta recipe.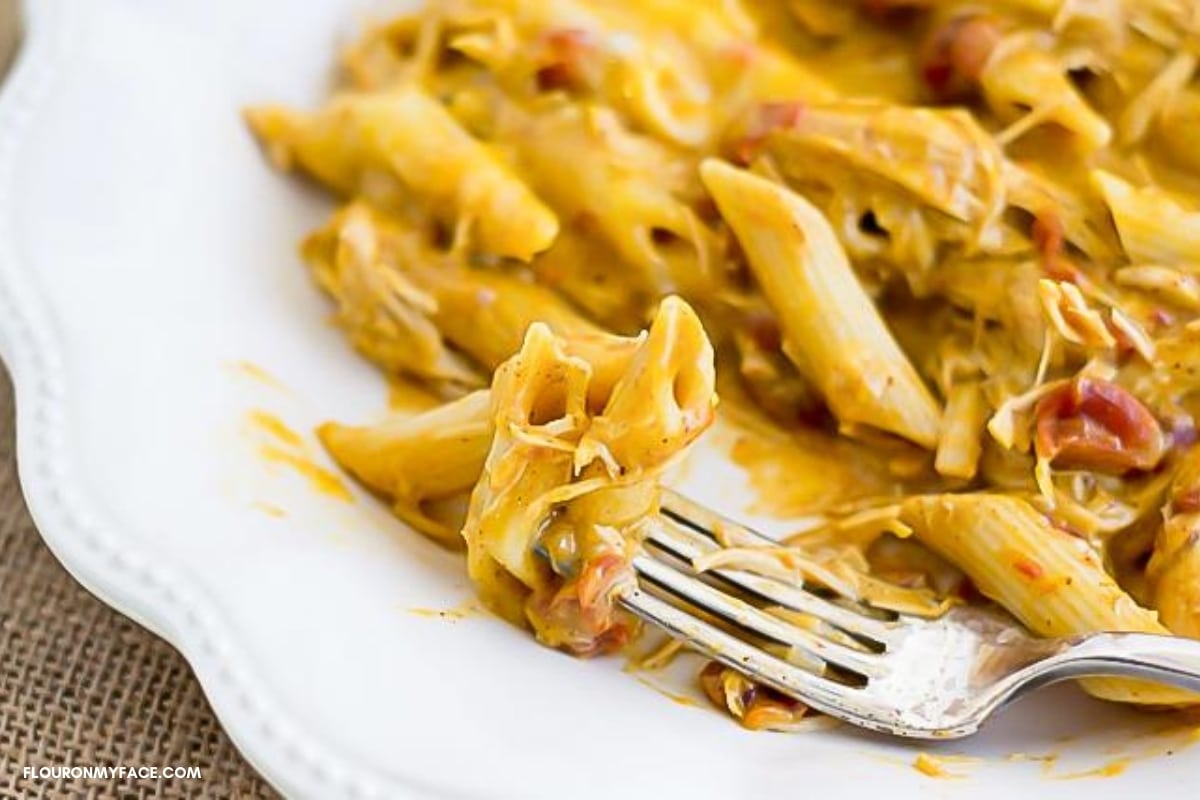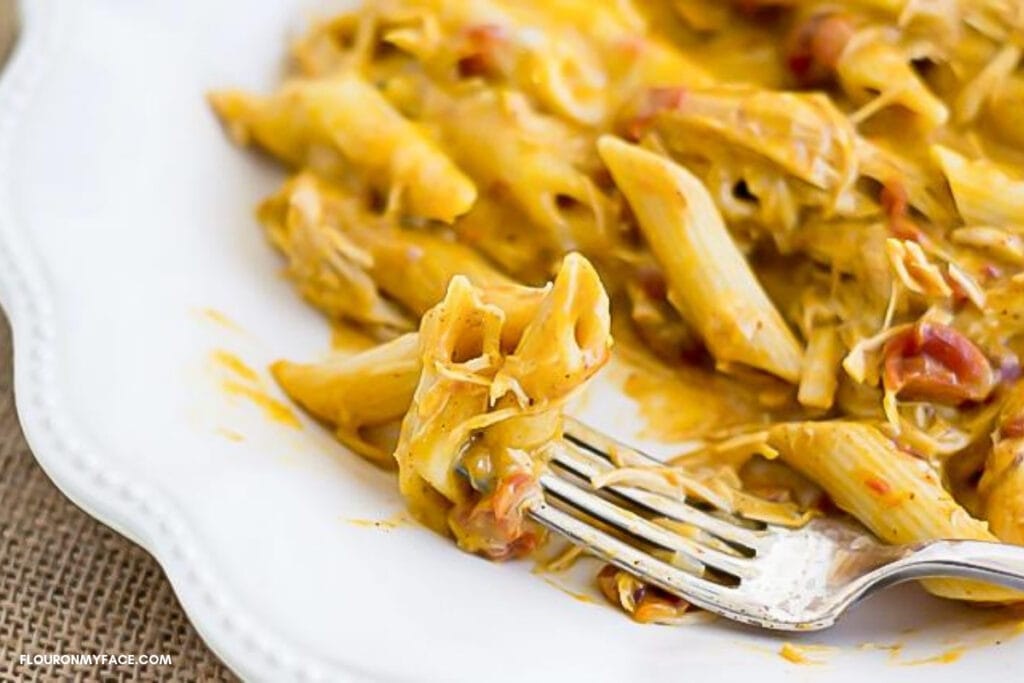 Meal Prepping these days
Have you changed the way you meal prep since things have gone crazy in the world? I'm still menu planning, canning, freezing and dehydrating fruits and vegetables.
They are all the methods I use normally to meal plan and meal prep. But what I totally forgot about is stocking my pantry for hurricane season.
Normally I would have started buying extra water and canned goods months ago in preparation.
I'm sure I am not the only one who has been too stressed out over the current events and didn't think about hurricane season until last week when the first storm of the new blew in. This one missed Florida but what about the next one?
Canning and dehydrating are your friends when the power is out. From here on out I am ramping up my dehydrating.
Dehydrated fruits and vegetables that have been stored in airtight containers or vacuum-sealed do not need electricity until it is time to cook or eat.
Dried fruits are an amazing snack to have on hand. Dried vegetables can be added to soups or stews. Think campfire cooking. Because when the power is out the only way we can cook is on the grill.
If you love easy & amazing recipes join the Flour On My Face Newsletter and get each of my new recipes delivered right to your inbox.
August Meal Plan Recipes
August Meal Plan Printables
Download and print this week's meal plan printables.