August Meal Plan for the second week of this hot and steamy month.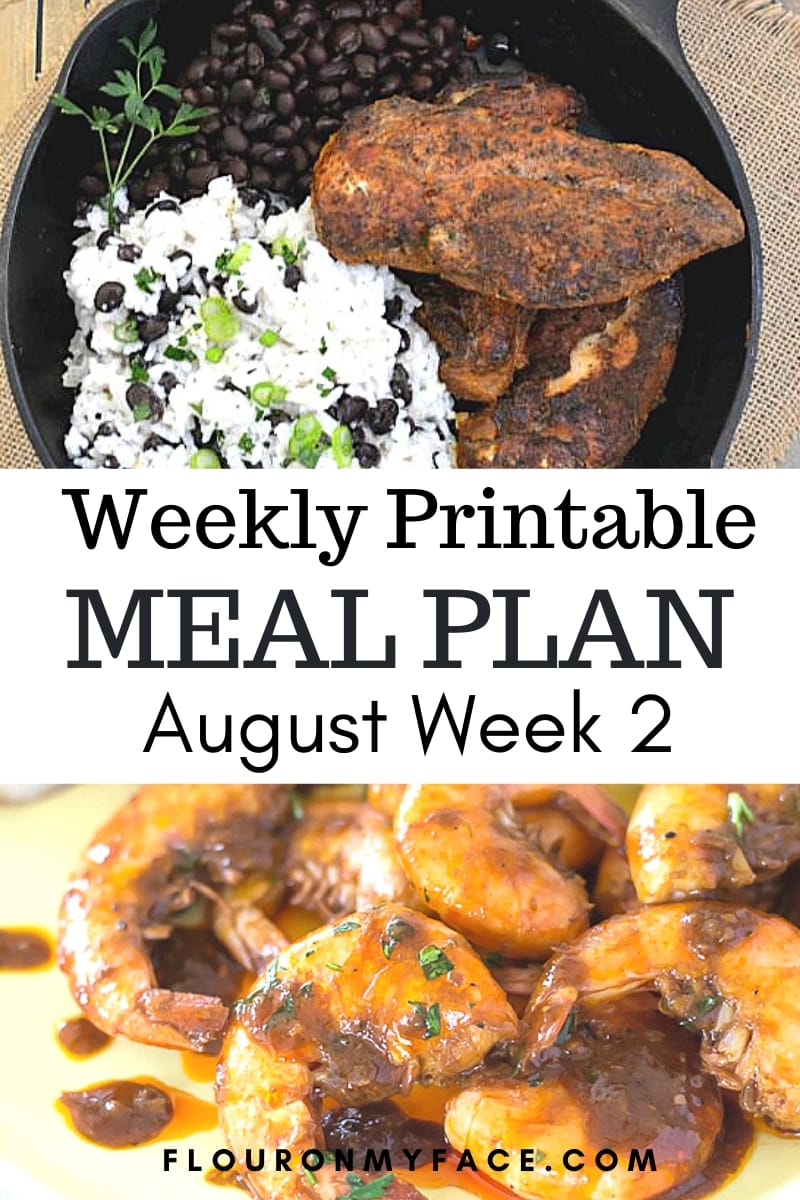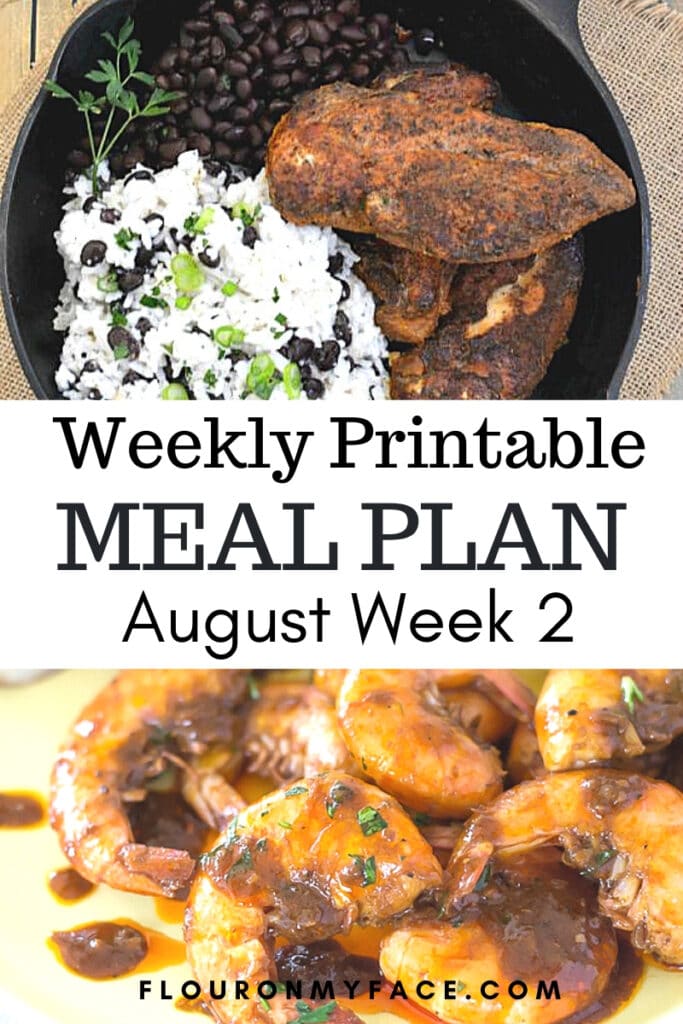 Featured Recipes
No one wants to turn the oven on when the summer temperatures are rising.
Pull out your crock pot and serve up a little taste of the islands with this Jamaican Jerk Chicken. Only three ingredients to make this spicy chicken recipe.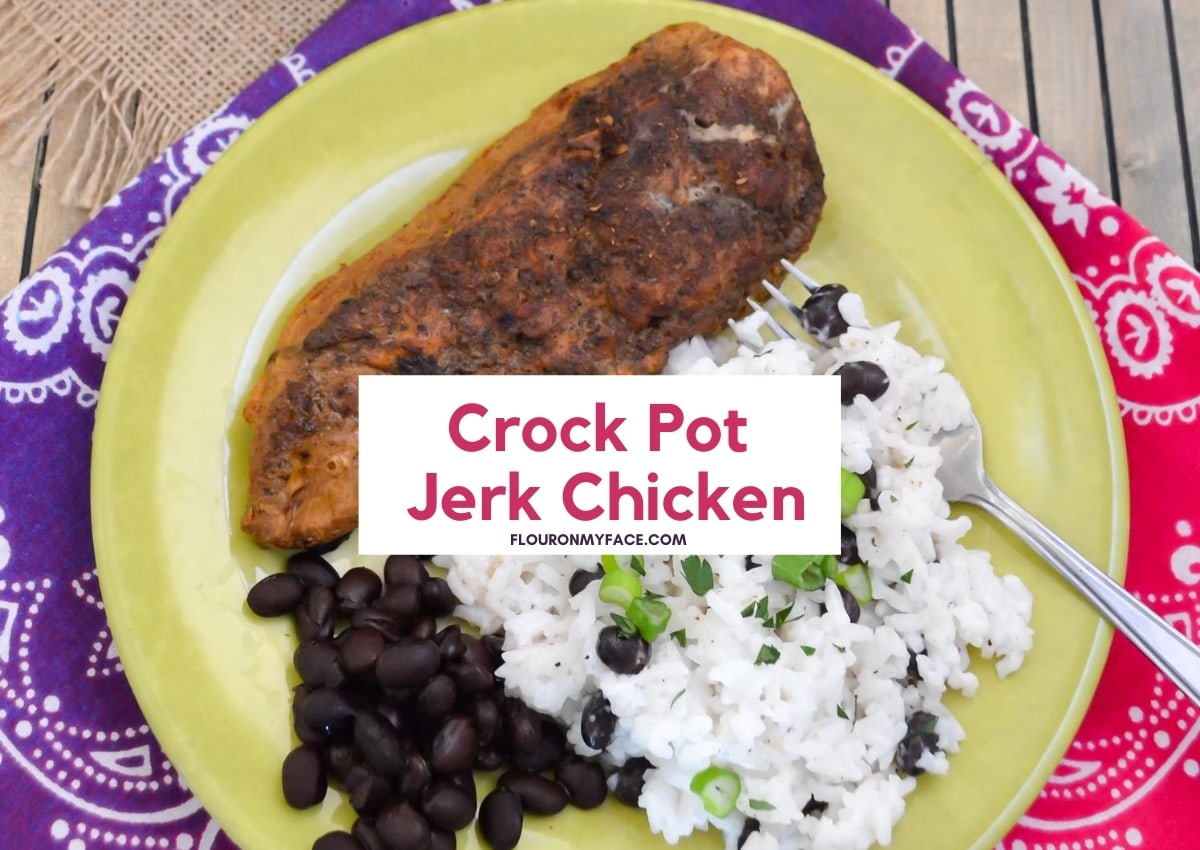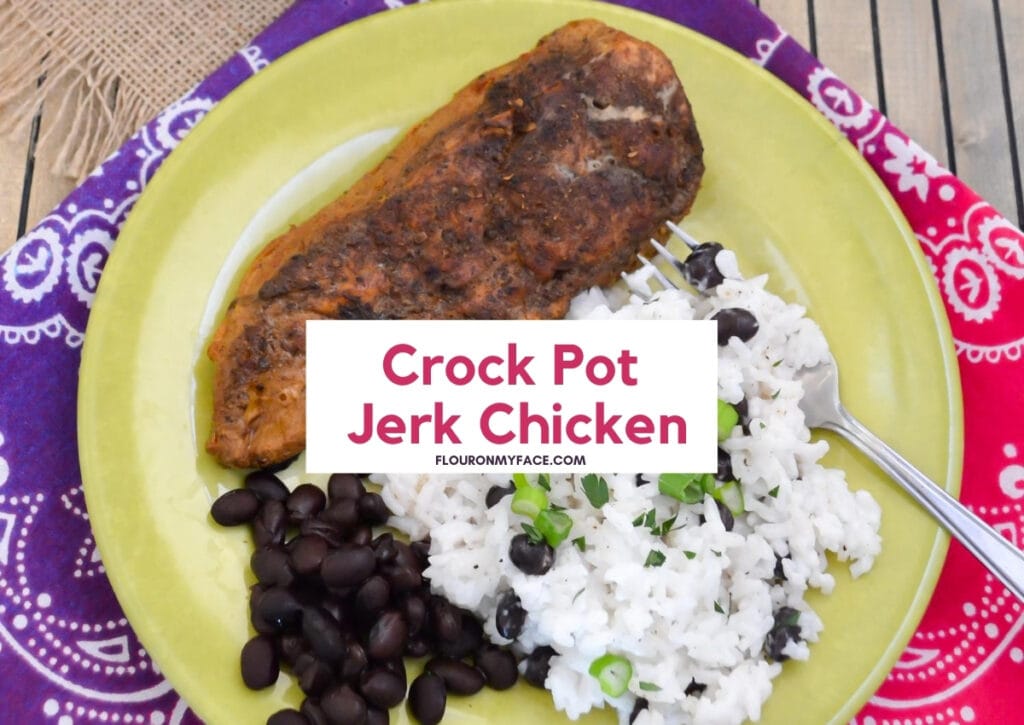 No time for a trip to the Islands? How about a stroll down Bourbon Street? New Orleans Style Barbecue Shrimp might not be better than a trip to New Orleans but it sure does taste good.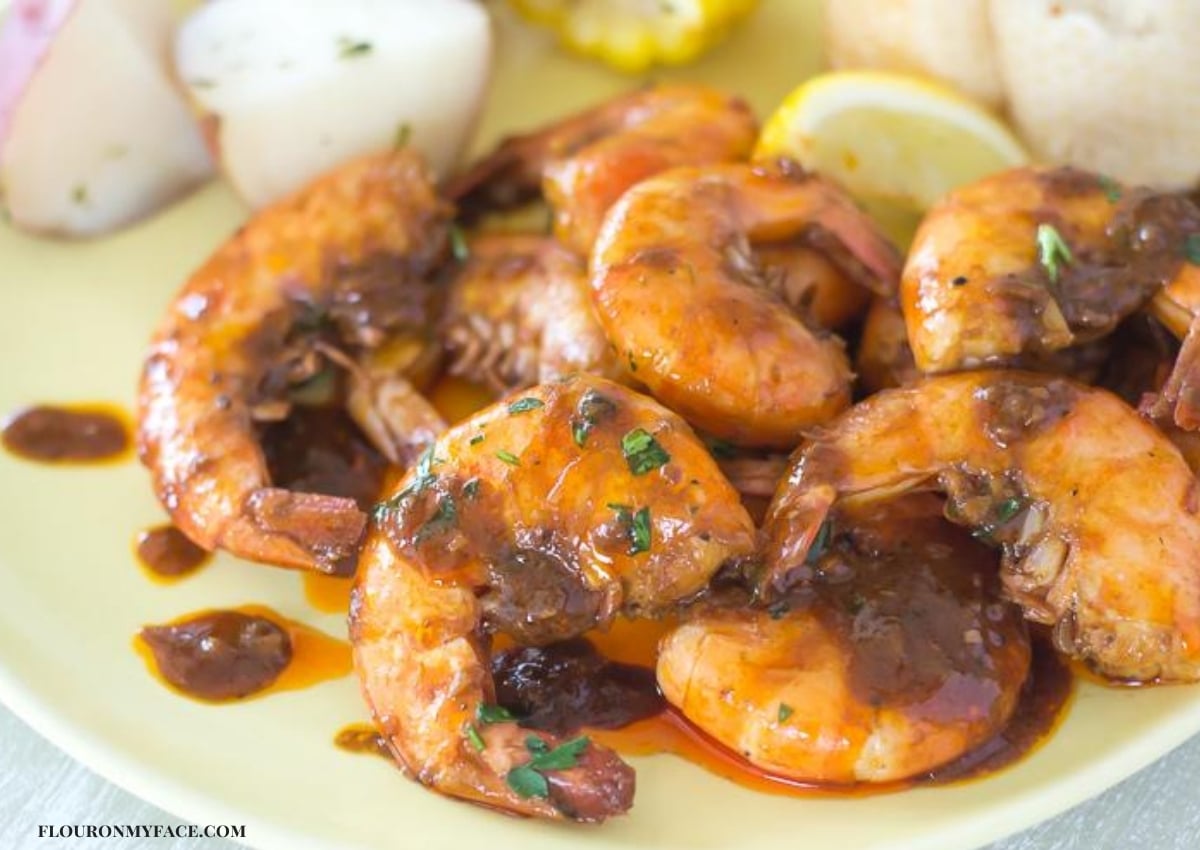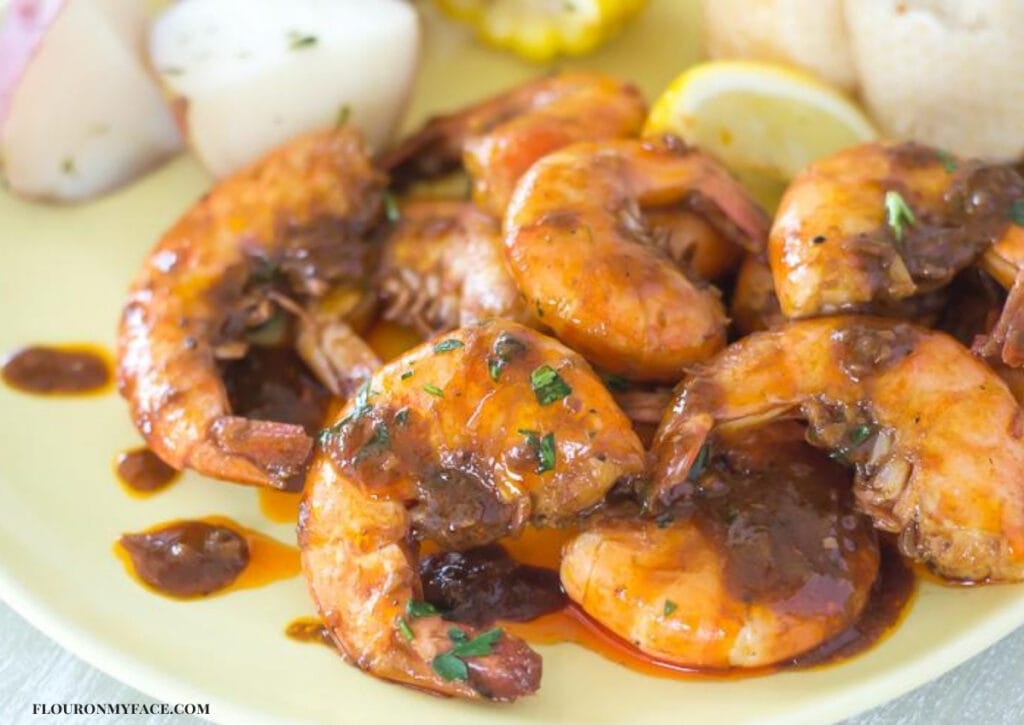 Ah well, not much traveling going on these days is there? That's no reason not to take a culinary trip by eating some of these amazing recipes at home.
Summer is flying by. Do you feel like the days are speeding by? If it wasn't for my meal planning I'm afraid I wouldn't have a clue what day of the week it was.
If you love easy & amazing recipes join the Flour On My Face Newsletter and get each of my new recipes delivered right to your inbox.
August Meal Plan Recipes
August Meal Plan Printables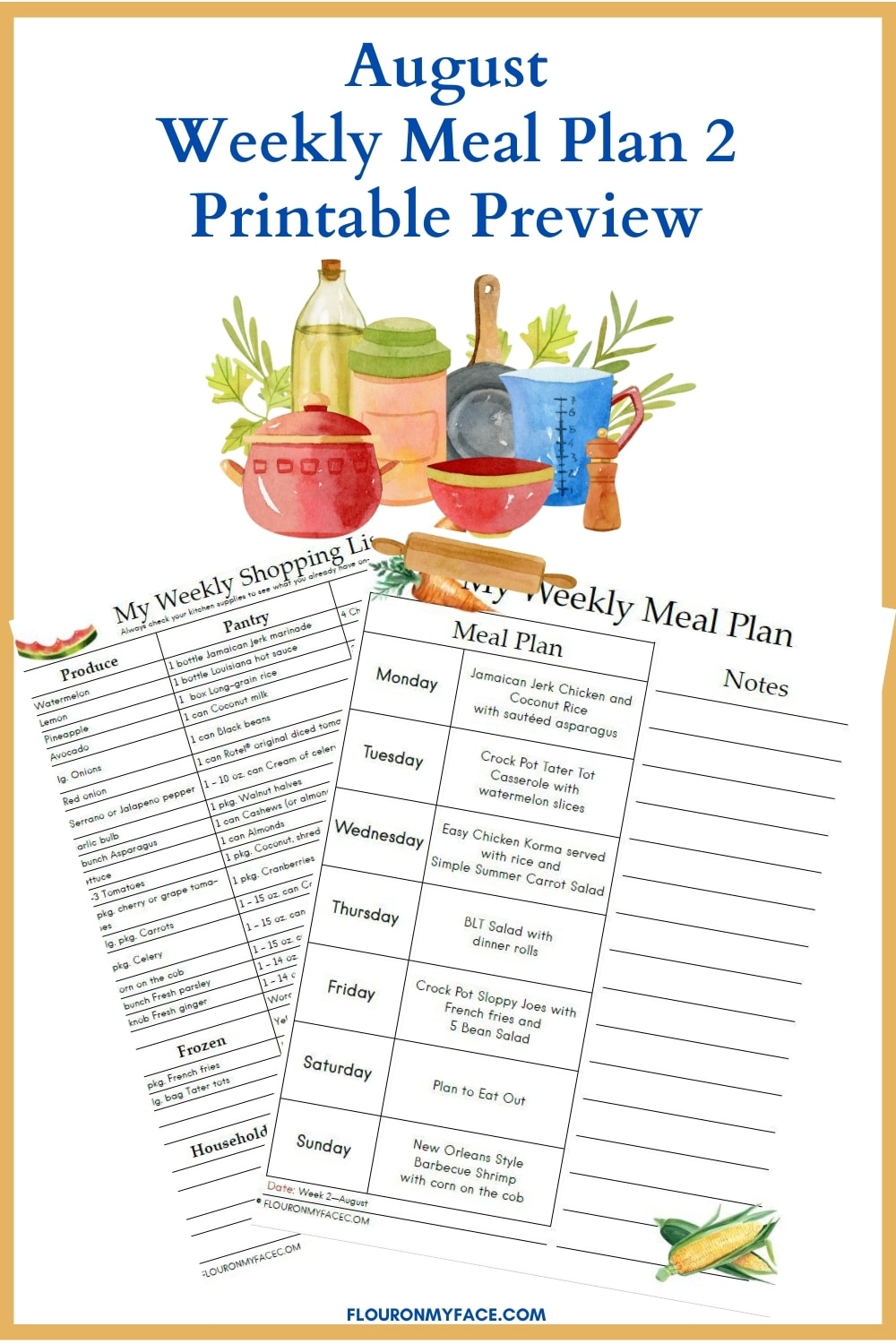 Download and print this week's August Meal Plan Printables