August Meal Plan includes three of my favorite summer recipes. Have you ever thought about canning as a way to help you meal plan?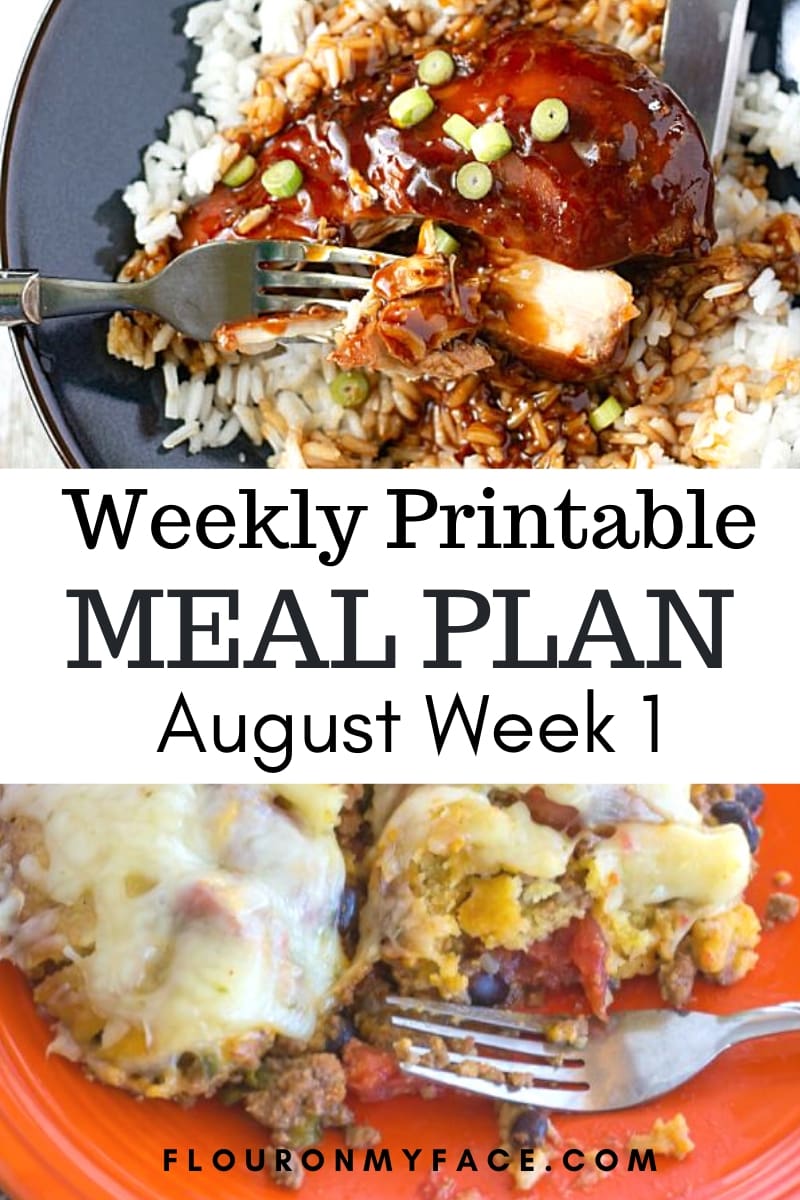 Featured Recipes
This week's featured recipe is my Easy Crock Pot Pulled Pork Sandwich recipe served with homemade sweet coleslaw.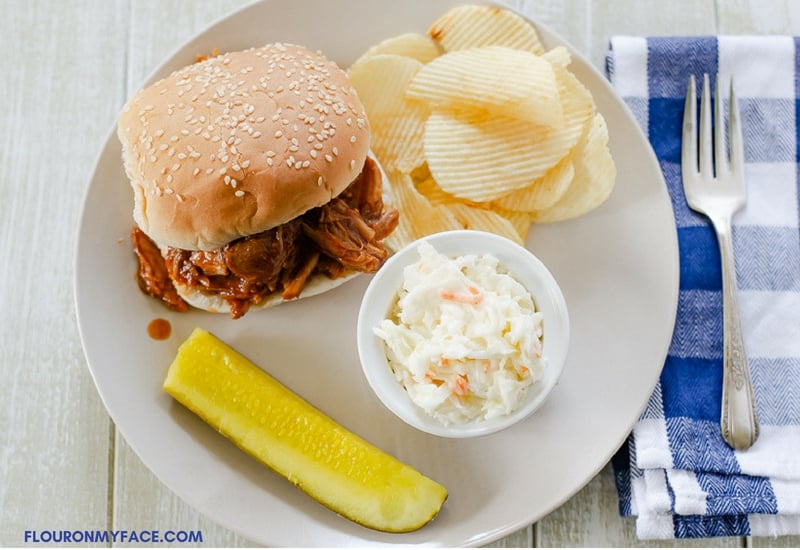 I don't want to brag but I am known for making the best baked beans. My Best Baked Beans recipe is the #1 requested recipe among friends and family.
If you love easy & amazing recipes join the Flour On My Face Newsletter and get each of my new recipes delivered right to your inbox.
Canning to stock the pantry
Last week I hinted at how I use canning to help with my meal planning. Weekly meal plans aren't the only way to meal plan.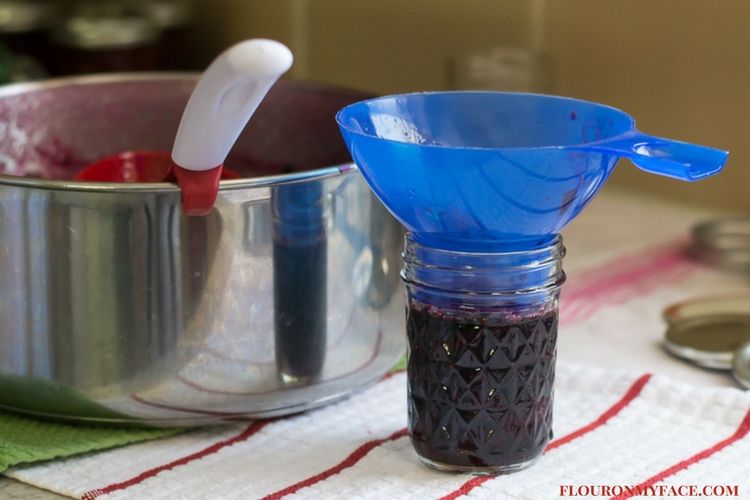 You can meal plan with weekly menu planning with the meal plans I share each week.
You can shop and stock up on pantry and freezer items when they are on sale.
And you can take advantage of the abundance of summer fruits and vegetables from your own garden, the farmers market or the grocery store and preserve them by canning so you can enjoy them all winter long.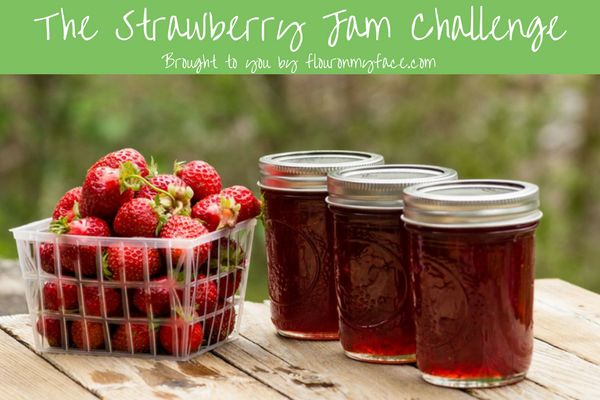 Canning might seem intimidating at first but water bath canning is so easy. If you would like to see how easy it is you can join my Strawberry Jam Challenge email list that is separate from my regular newsletter.
Each day for 7 days you will get an email with all of the information you will need to make your first batch of homemade Strawberry Jam.
Once you are done with the strawberry jam and you'd like to try other jellies, jams, salsa or pickled recipes check out my canning recipes.
Imagine your pantry packed full of home-canned food you made yourself.
Not ready to jump into water batch canning? Try making quick pickles or refrigerator pickles.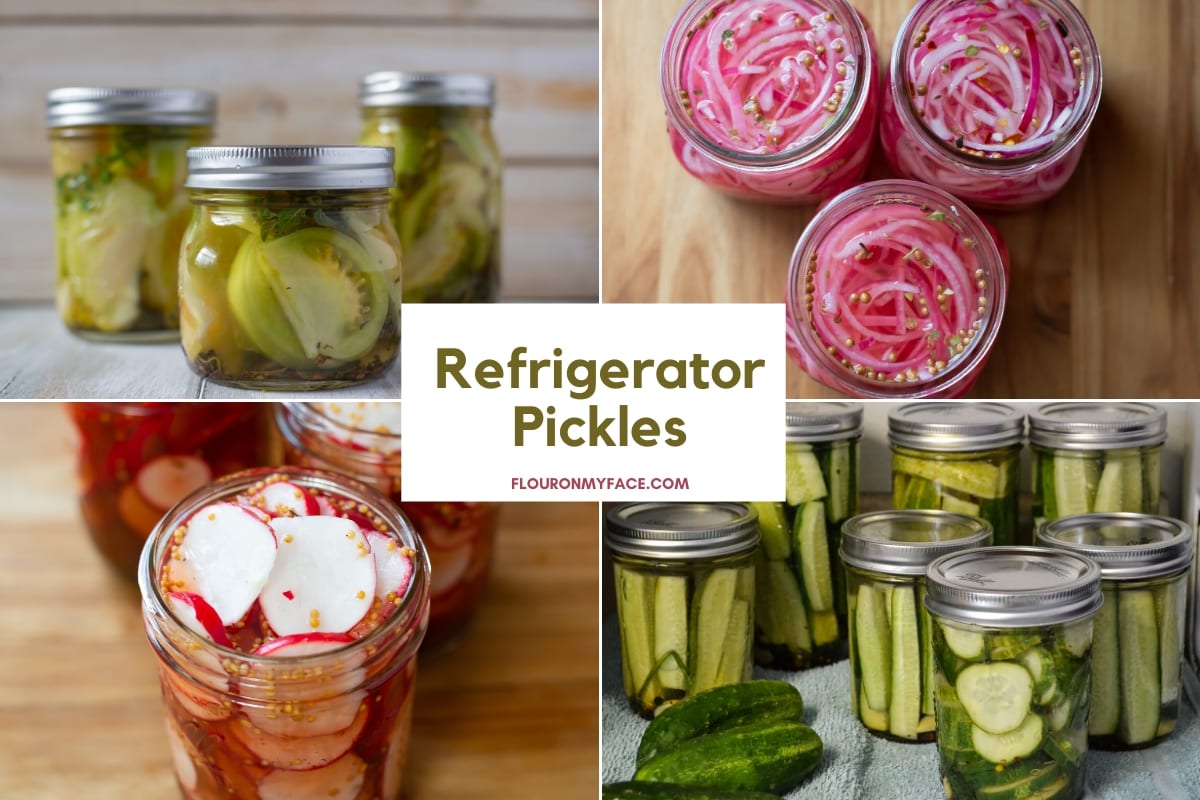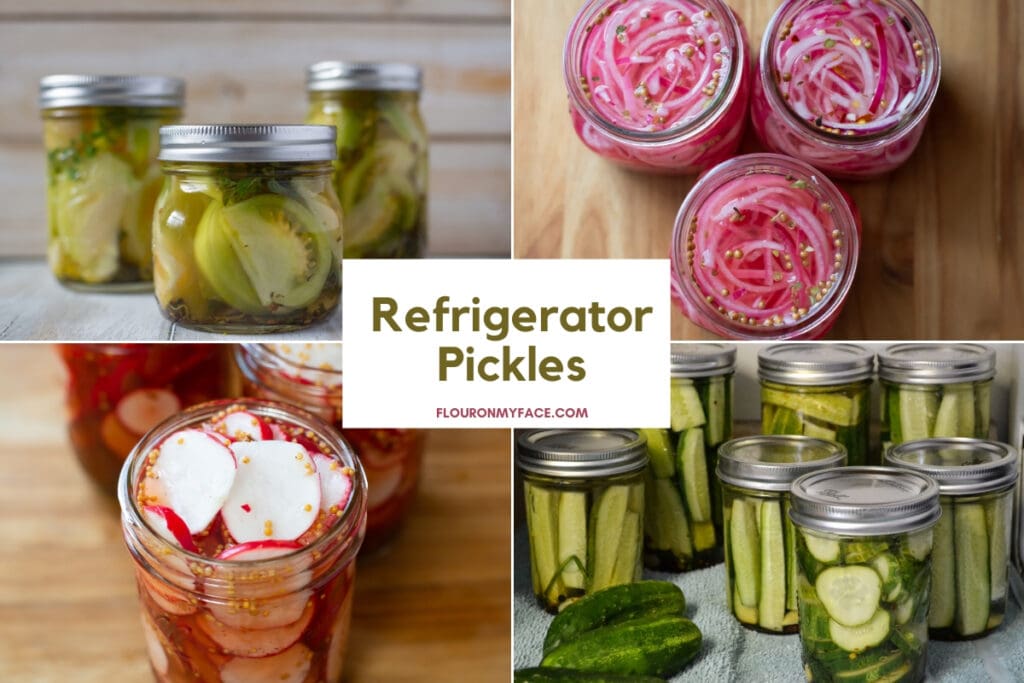 You can make refrigerator garlic dill pickles, quick pickled red onions, and quick-pickled green tomatoes your family will love.
Refrigerator pickles are quick and easy to make. They are stored in the refrigerator and will last about a month. Unlike water bath canned foods which can be stored for a year. Quick pickles are a good way to try your hand at canning.
August Meal Plan Recipes
August Meal Plan 1 Printables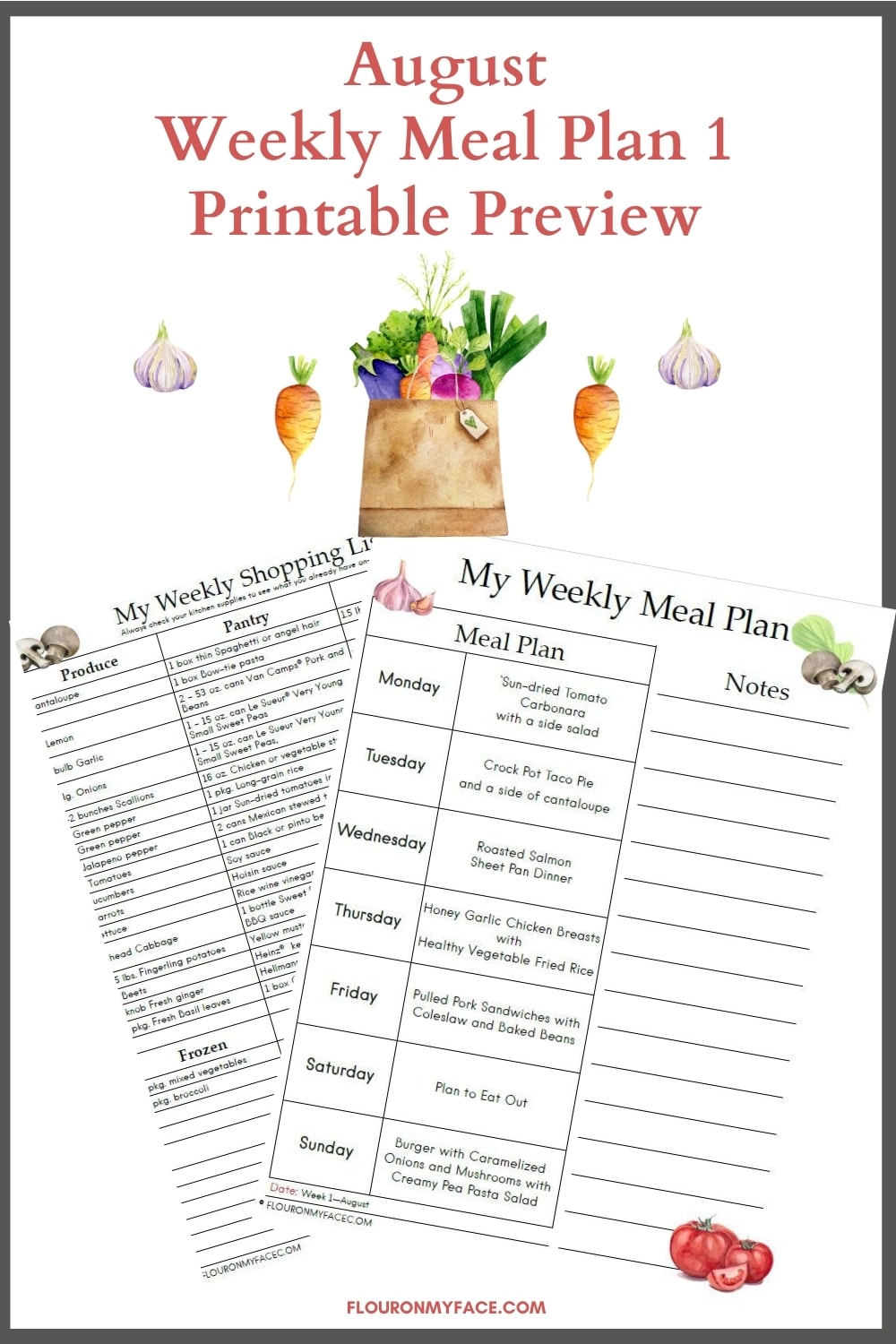 Download and print the August Meal Plan Printables