Walmart Family Mobile Plus Plan
Disclosure: This Walmart Family Mobile Plus Deal shop has been compensated by Collective Bias, Inc. and its advertiser, Walmart Family Mobile. All opinions are mine alone. #DataAndAMovie #CollectiveBias
Two things happen this time of the year. Income taxes and Girl Scout Cookies. They both have good points and bad points.
One can help you get a new cell phone and the new Walmart Family Mobile PLUS  plan  featuring Unlimited Talk, Text, & Data PLUS  a free movie on VUDU every month and the other can help you get a bigger pants size if you're not careful.
Especially when you have a granddaughter who is a Brownie. Not the chocolate kind of brownie. The one that looks up at you with sweet little eyes as she's explaining to you that she only needs to sell 40 more boxes to win a trip.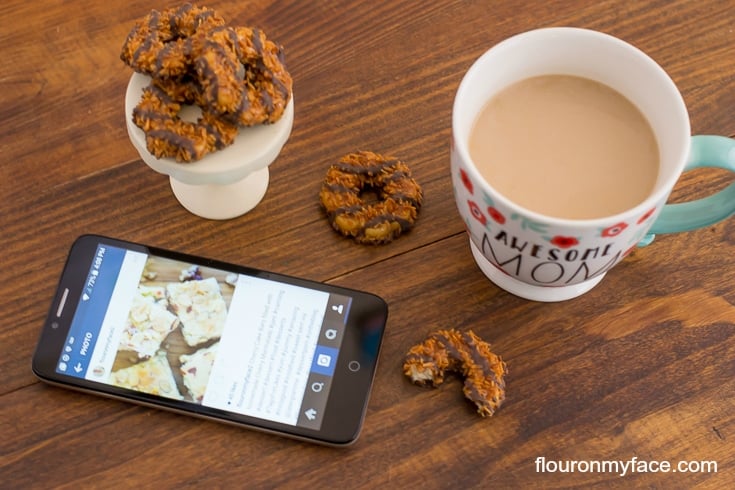 Tax time is the perfect time to update your cell phone. That income tax refund can get you a nice new cell phone and a great Data and a Movie plan with the new Walmart Family Mobile Plus plan.
I needed a new cell phone bad and my income tax refund has been burning a hole in my pocket. I headed over to Walmart to see what phone I could get and to check out the Walmart Family Mobile Plus plan.
My brother has been using Walmart Family Mobile for years. Every time I complained to him about my spotty cell phone service he has told me to go check out the Walmart Family Mobile plan. He travels for work and has never had a problem with his Walmart Family Mobile service. He has been a satisfied customer for years. It's time I took little brothers advice.
For just $49.88 a month you get 10GB of 4G LTE and one free movie every month on VUDU. The new Walmart Family Mobile Plus plan has unlimited talk, text, & data –  up to 10GB of 4G LTE data PLUS a free movie rental on VUDU for each phone line on your account.
I'm all about FREE so the free movie with a $7 value is a bonus I will enjoy every month while I relax on the weekends and I can watch the movie on any of my devices like my tablet, smart tv or laptop and desktop computer.
It was so easy to set up the Walmart Family Mobile Plus Plan with the Starter Kit for $25. All I had to do was pop the sims card in and turn the phone on. Then it took less than 5 minutes to set up my Walmart Family Mobile account online. 
Finally! I won't have to worry about overage charges. It can be a real bummer when you start to run out of data and there is still a week left in your billing cycle. Now I don't have to worry about how much data I'm using.
There was a lot of phones to choose from and I settled on the Alcatel Fierce XL, which was a steal for $119. The screen is huge! I love the way it fits in my hand. The price was right!
Disclaimer: All prices for phones and plans included in this post are accurate as of the date of posting; however, these prices are subject to change. Please refer to http://cbi.as/2n6q6 or your local Walmart for current pricing.
I spend a lot of time online when I am away from home. I have to stay connected to my social media accounts. I don't want to miss something good!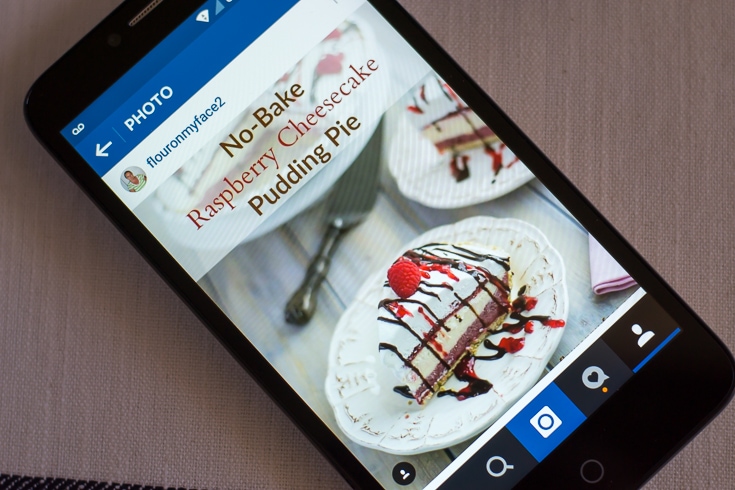 I check emails, Facebook, Pinterest and Instagram when I am on the go. I'm so glad I don't have to worry about how much data I am using.
Head over to Walmart and take advantage of the great cell phone prices and the awesome Walmart Family Mobile Plus plan and enjoy your FREE movie and excellent data plan.