Walgreens Mobile App Shopping from Home
#HappyHealthy
Has your family been hit with the nastiest case of influenza you have ever seen yet?
Ours has and it seems like everyone we know is either sick or is just getting over this nasty little bug. The scary thing is it seems like there are more than one bug floating around.
My youngest daughter had been sick with what I am pretty sure is a bad case of influenza, or the flu as most people call it.
 A week before she came down with it my youngest grand-daughter Addison tested positive for it. My daughter had been over at her older sisters house getting her hair cut and had been playing with Addison!
Three weeks of being sick, one trip to the emergency room to investigate a gurgling sound in her chest, a trip to the doctor's office, four days of missed school and the diagnosis was bronchitis.
Poor thing had been coughing so hard and for so long all the muscles in her body were sore and aching. We depleted the medicine cabinet in that three-week period. 
After the doctor's appointment we had an arm load full of medications to treat the bronchitis which  included breathing treatments with a nebulizer.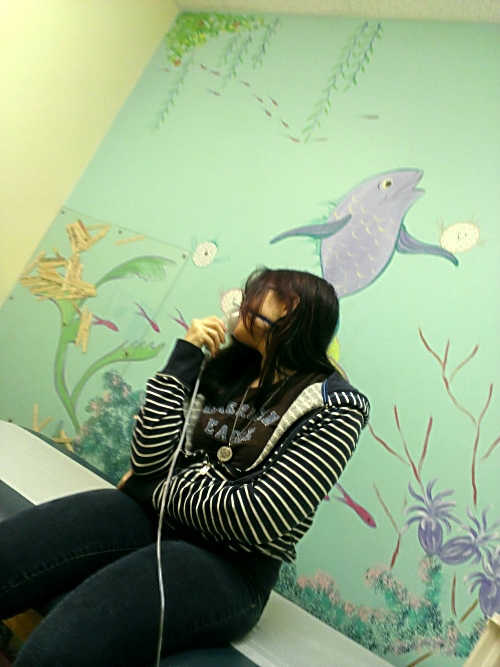 A few days on the medication and she was starting to feel better.
The news is saying this is a bad flu season so I needed to replace most of the items we had run out of.  After dealing with my daughters illness I decided to avoid crowds as much as possible and use the Walgreens mobile app to shop from home.
One of the best features of the app is free shipping on orders over $25. I love free shipping don't you?
You can also earn Balance Reward points just like when you are shopping in the store. Balance Reward points are a great way to stretch your families dollar when shopping.  For every 5000 points you earn $5 you can use when shopping. If you fill a lot of prescriptions at Walgreens you can earn cash really fast. Each refill earns you 500 points.
Before I started shopping I checked out the sale flyer to see what was on sale.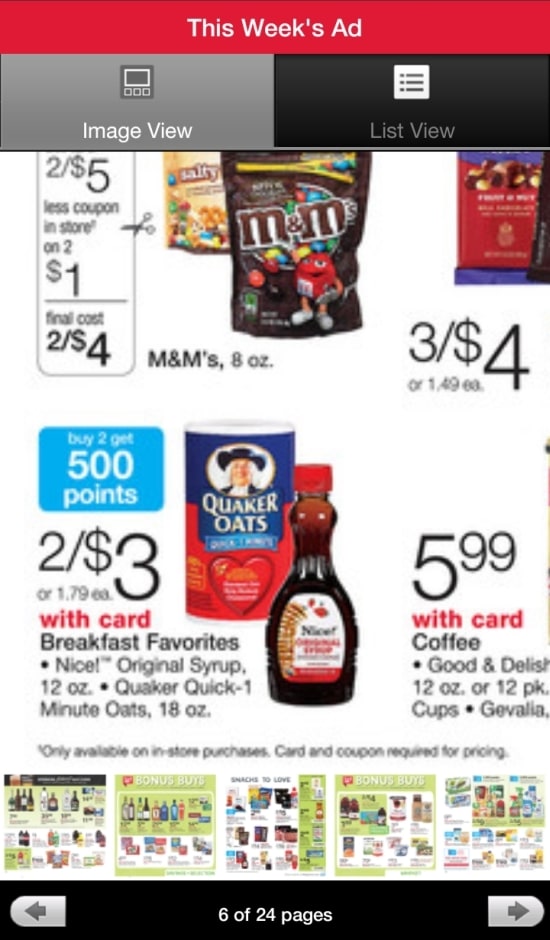 I pretty much knew what I needed to buy so I went straight for the list view and searched for the products.
After picking the category I simply searched for the products I needed. The app is really easy to shop from. After finding the items in the search all you have to do is hit the add to cart button. If an item is not available for shipping it is easy to know because there will not be an add to cart option but an option to find it in your local store.
I've restocked the medicine cabinet without leaving the comforts of my home in just a short time with the Walgreens Mobile App.
You can find out more about the Walgreens APP and Balance Rewards program by visiting Walgreens.com
Walgreens also has a Facebook page where they share Balance Reward bonus buys regularly.
Disclosure: I am a member of the Collective Bias®  Social Fabric® Community.  This shop has been compensated as part of a social shopper insights study for Collective Bias®  and Walgreens #cbias #SocialFabric