Top 10 Flour On My Face Recipes of 2013
So 2013 is about to come to an end and I decided to see which recipes where the Top 10 Flour On My Face recipes of 2013. I was not surprised about a few of them but a couple really surprised me. I can thank Pinterest for that. Seven of my top ten recipes have been very popular on Pinterest.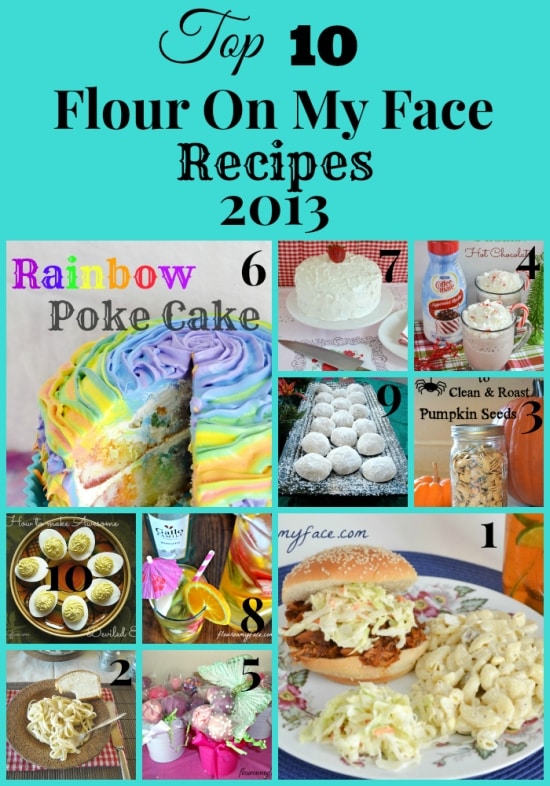 The number one recipe has been pinned over 157K times! It is one of my favorite family recipes that I make. This Easy Crock Pot Pulled Pork recipe is still the highest and most pinned recipe of Flour On MY Face. Year after year this recipe outshines all of the other recipes I have written.
There are many other popular recipes but this Slow Cooker Pulled Pork recipe is one of my favorite crock pot recipes and apparently my readers also. If you make it stop by and leave me a comment and let me know how it turned out for you!
Matter of fact stop by and let me know whenever you try one of my recipes. I'd love to hear from you. I'm always available for questions or comments from my readers!
Check out a few and try them when you get a chance. Then stop by and let me know how you liked the recipe.
Have a safe and Happy New Year! Wishing you a wonderful holiday season.