Teen Drinking #FamilyTalk Giveaway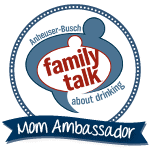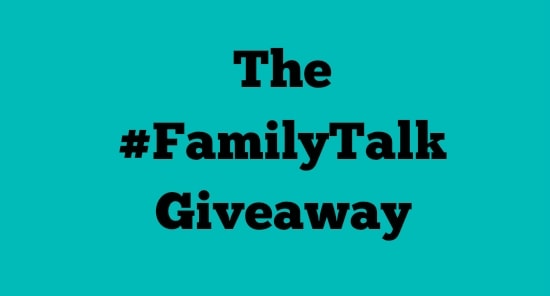 Disclosure: I participated in an Ambassador Program on behalf of Mom Central Consulting for Anheuser-Busch's Family Talk About Drinking program. I received a promotional item to thank me for my participation.
 Here is your chance to get a special one on one with your teen. Enter to win a $25 e-gift card so you can spend some quality time with your child to get that #FamilyTalk started. 
In my first post in this 3 part series on the Family Talk About Drinking I showed you some tips and important information from Parenting Coach MJ Corcoran on how to get the #FamilyTalk started with your child no matter what age your child is.
I read and shared the  Stages of Parenting guide which breaks the #FamilyTalk down by age. 
Have you read the Parent Guide yet? If not you should download it and read it. It is filled with information and tips for parents to use when an opportunity presents itself to talk with your child about drinking. 
As a parent of a 16 year old I worry about my daughter when she goes out with her friends. Occasions like the prom, school dances and even spending the night out at a friends house causes me just a tiny bit of anxiety. I hope that I have done my job as a parent well and she will make wise decisions. That is why it is so important to make sure your child knows the rules and how you feel about underage drinking.
I hope that during the times I do talk with her about our family rules that she understands that underage drinking is not acceptable.  I take every opportunity that arises to talk with her. So much so that she asks me if every situation in life needs to turn into a life lecture.  I tell her yes. That's my job as a parent and one day when she is a parent herself she will understand.
Last weekend was the prom. My daughter wasn't sure if she was going to go to the prom or if a few friends would be hanging out together. Instead of going to the dance my daughter and a few close friends decided to skip the prom. They went to the movies and had a sleepover at one of her friends house. 
One of MJ's Key Messages is to be R-E-A-L 
• Realize our children need to have a connection with us.
• Examine our own assumptions and prejudices.
• Always be aware of the other influences in our kids' lives.
• Listen, because all kids (especially teens!) have a deep need to be heard.
 I've been working on keeping it R-E-A-L with my daughter. I have a hard time with Listening sometimes. It is hard to stop and listen to what my daughter is saying. Yes there are bigger problems in the world and sometimes more important things going on in the family but I have been working hard to listen when she is talking about things that are important to her.
 Anheuser-Busch wants to make it easy for you to have the #FamilyTalk with your child by offering a $25 e-gift card to one of my readers. The winner can spend some quality time with their child and practice some of the tips they have learned from the Parent Guide. 
Enter the Rafflecopter Giveaway form below.