September Weekly Meal Plan 3 is a combination of easy casseroles and meals your family will love.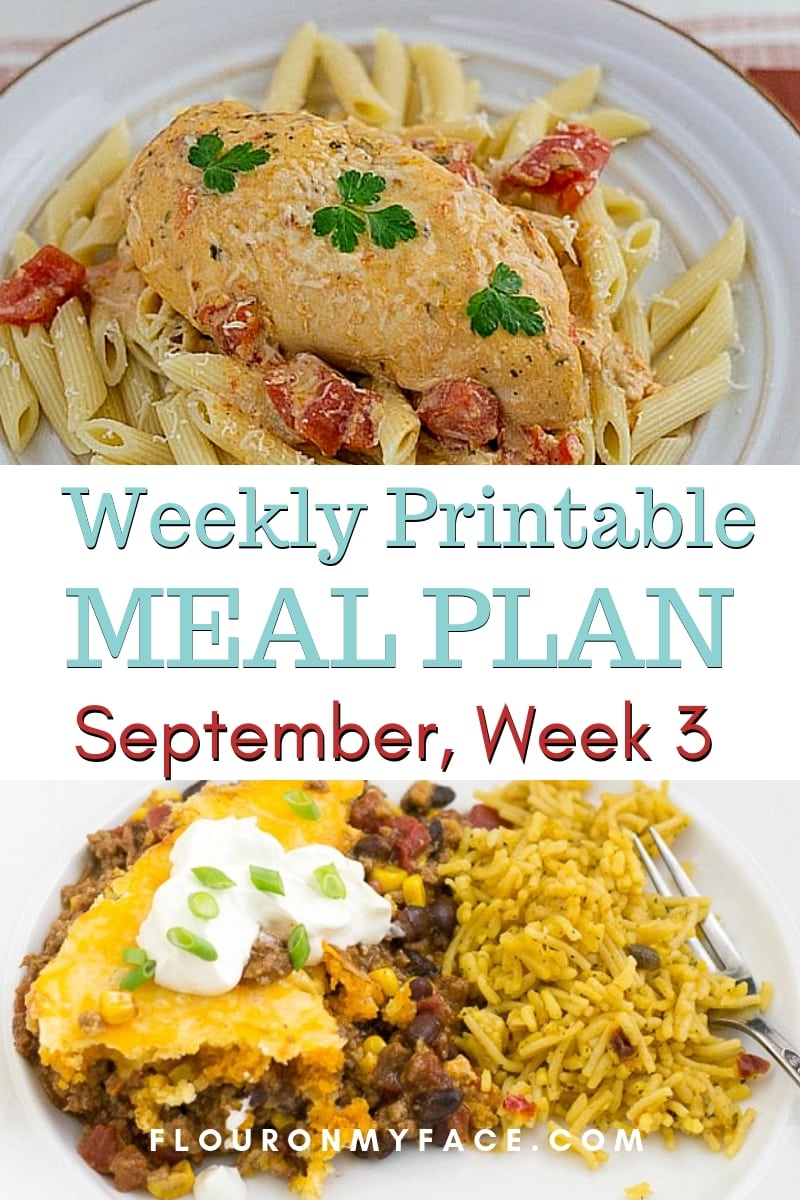 Casseroles for meal planning
I love making casseroles for my family. Casseroles are easy to throw together and will feed a large or small family. Crock Pot casserole recipes are my favorite.
If you love easy & amazing recipes join the Flour On My Face Newsletter and get each of my new recipes delivered right to your inbox.
Crock Pot Tamale Pie
Crock Pot Tamale Pie is a delicious combination of Mexican food flavors topped with a thick layer of cornbread and cheese.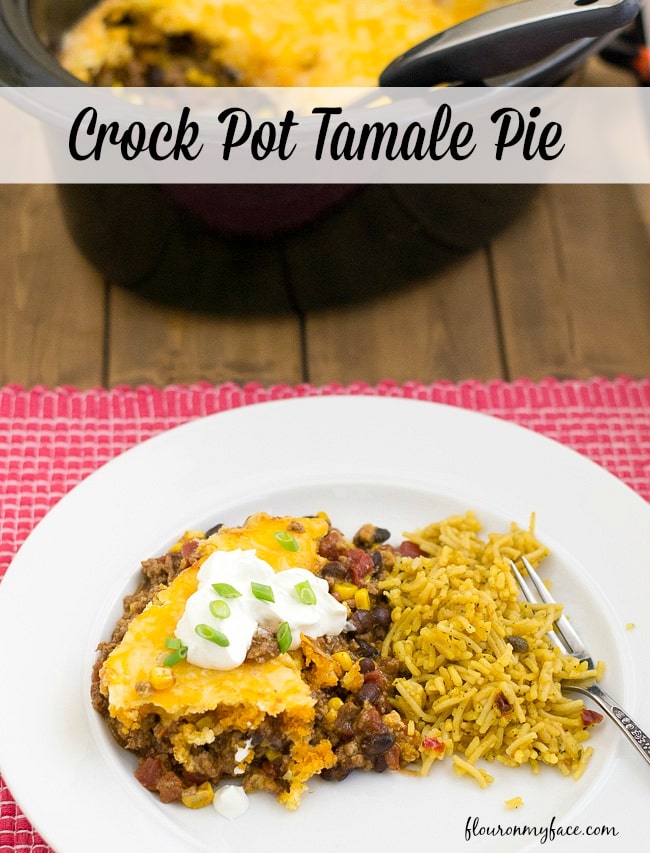 Crock Pot Chicken Recipes
I am a big chicken eater so I love to come up with new ways to use boneless chicken breasts in my meal planning.
Crock Pot Chicken Rosa Alfredo is one of the easiest crock pot chicken recipes I made. You only need five simple ingredients to make this delicious Italian chicken and pasta recipe.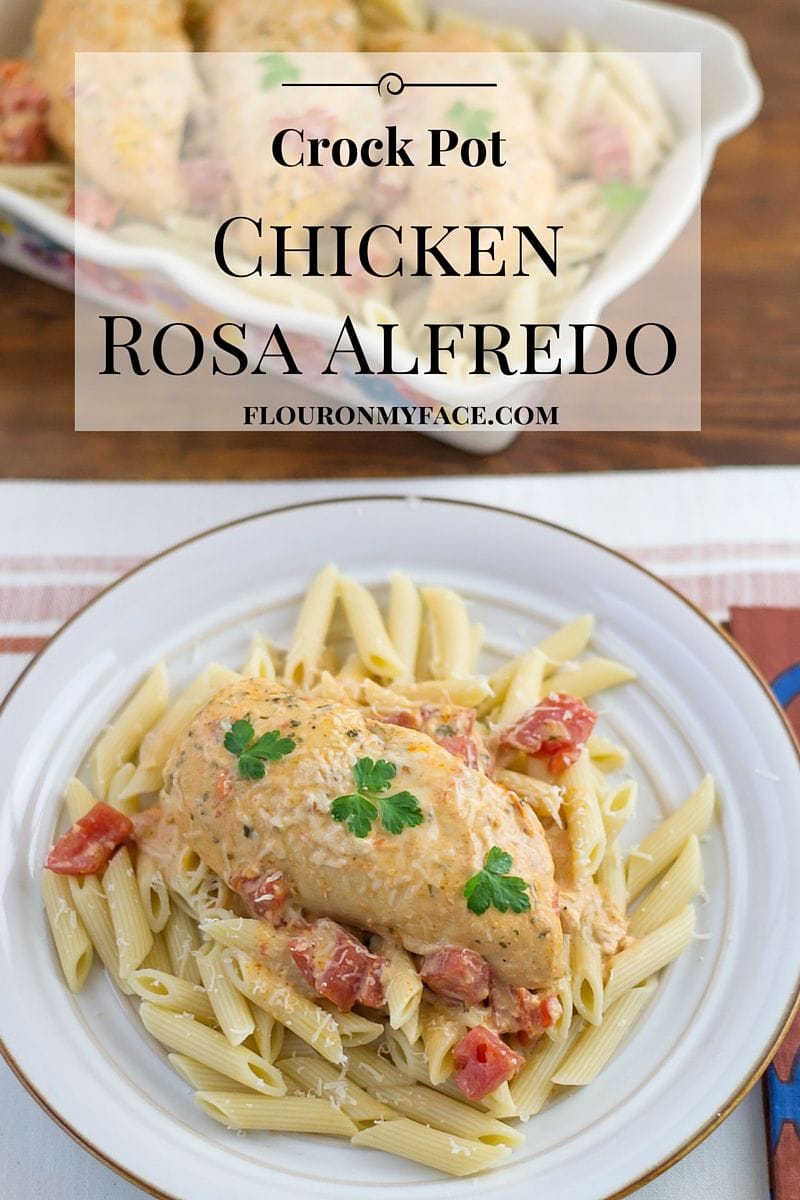 Chicken and pasta meals are pretty simple to make and they can feed a large family or small family. Use your leftovers if you have any to make individual lunches for the next day or later on in the week.
Meal Planning Questions?
Are you struggling as you try to make meal planning work for your family? Drop me a comment and ask me your meal planning questions or join the Facebook group below.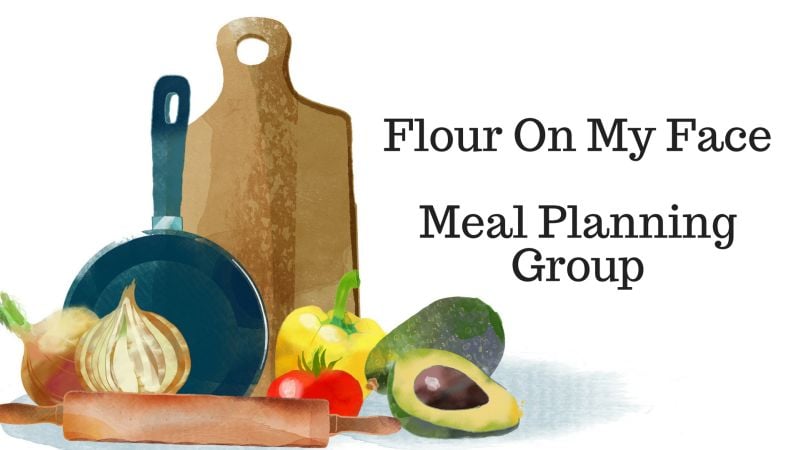 Come hang out with me and some other happy meal planners.
Ask your meal planning questions or share some of your own meal planning tips in the Meal Planning Facebook group.
September Weekly Meal Plan 3 Menu
Grab the September Weekly Meal Plan 3 Printables below
Click the link below to view or print this weeks meal plan printable. Or scroll down a bit and you will find a link to download and print the free blank menu plan and grocery shopping list printables.
September Weekly Meal Plan 3 Printable PDF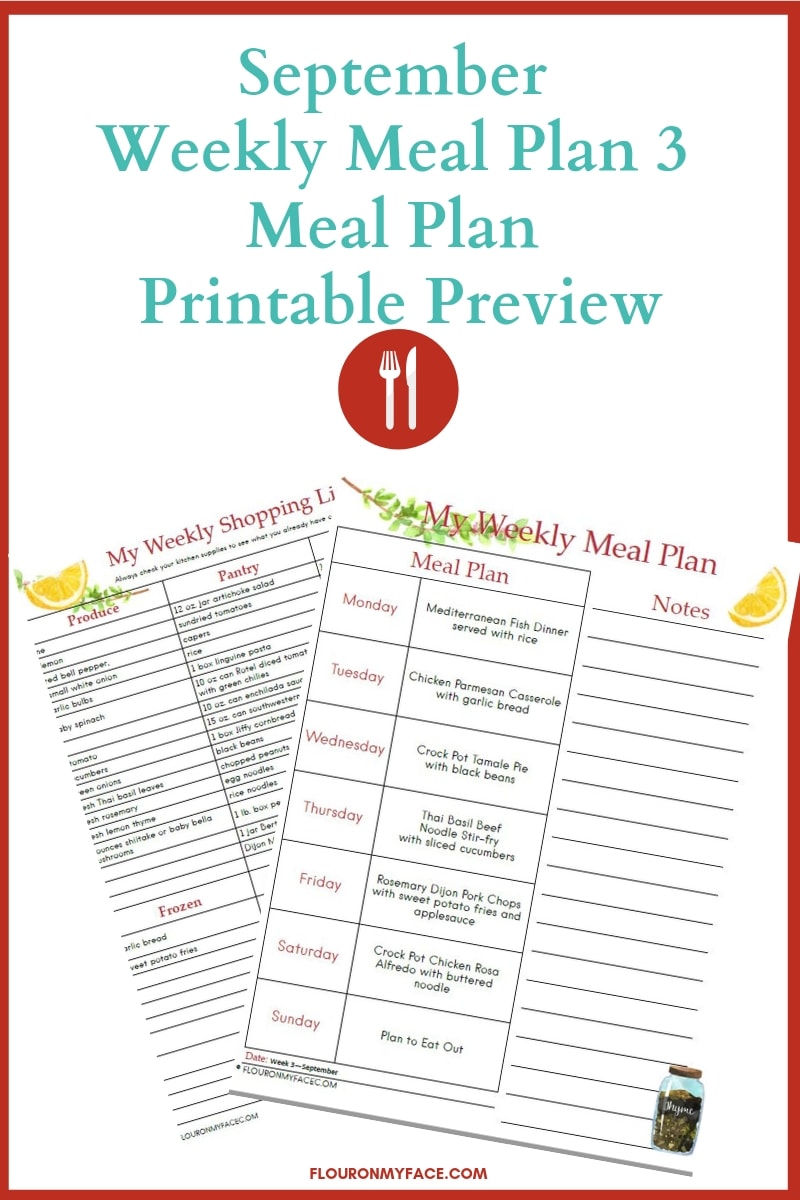 Wondering where the blank monthly meal plan and shopping list printables are? You can find them all on the new Meal Planning Printables page.