September Weekly Meal Plan 1 with your free menu plan and grocery shopping list printable.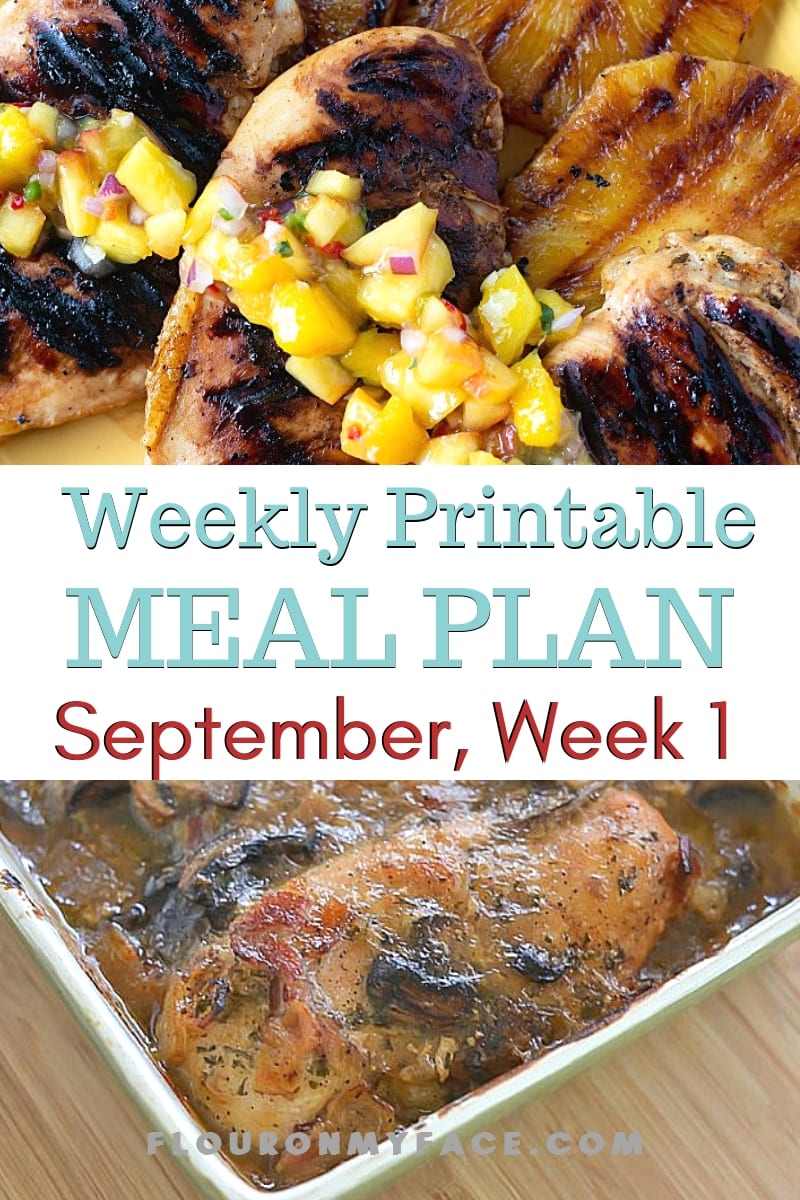 If you love easy & amazing recipes join the Flour On My Face Newsletter and get each of my new recipes delivered right to your inbox.
September Meal Planning
So glad you are here for the September weekly meal plan. Summer is nearing its end but you still have time for one more backyard bbq.
Key Lime Grilled Chicken
Key lime juice adds flavor and works as a tenderizer on grilled chicken. I served this delicious grilled chicken recipe with Chili Lime Grilled Pineapple slices and my very favorite Peach Mango Salsa.
You could finish this amazing meal of grilled chicken meal with a tall glass of Carambola Iced Tea.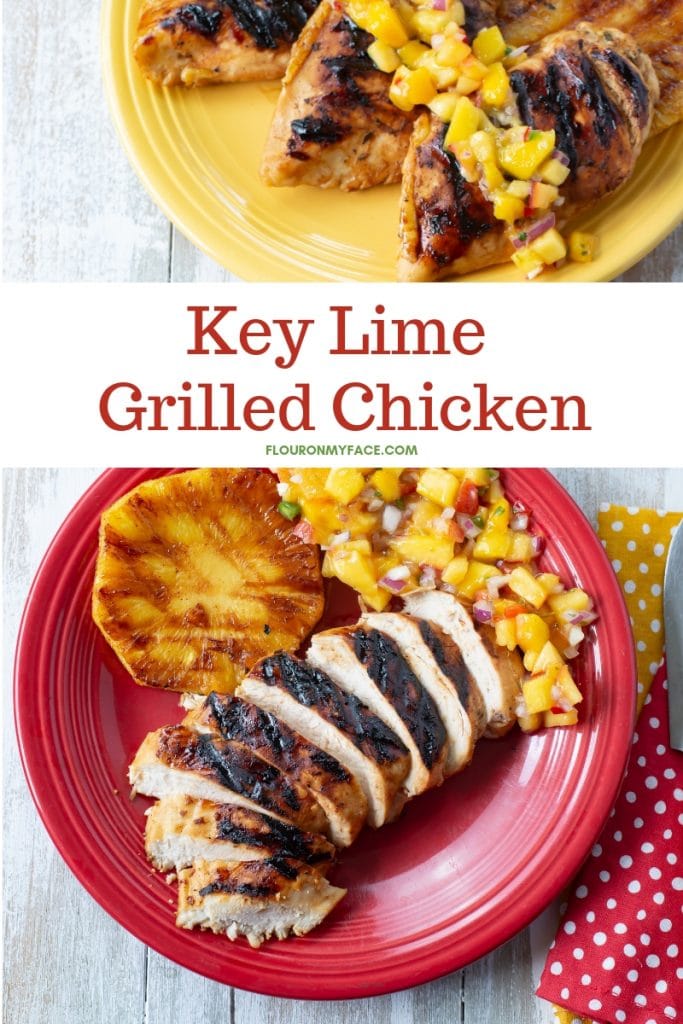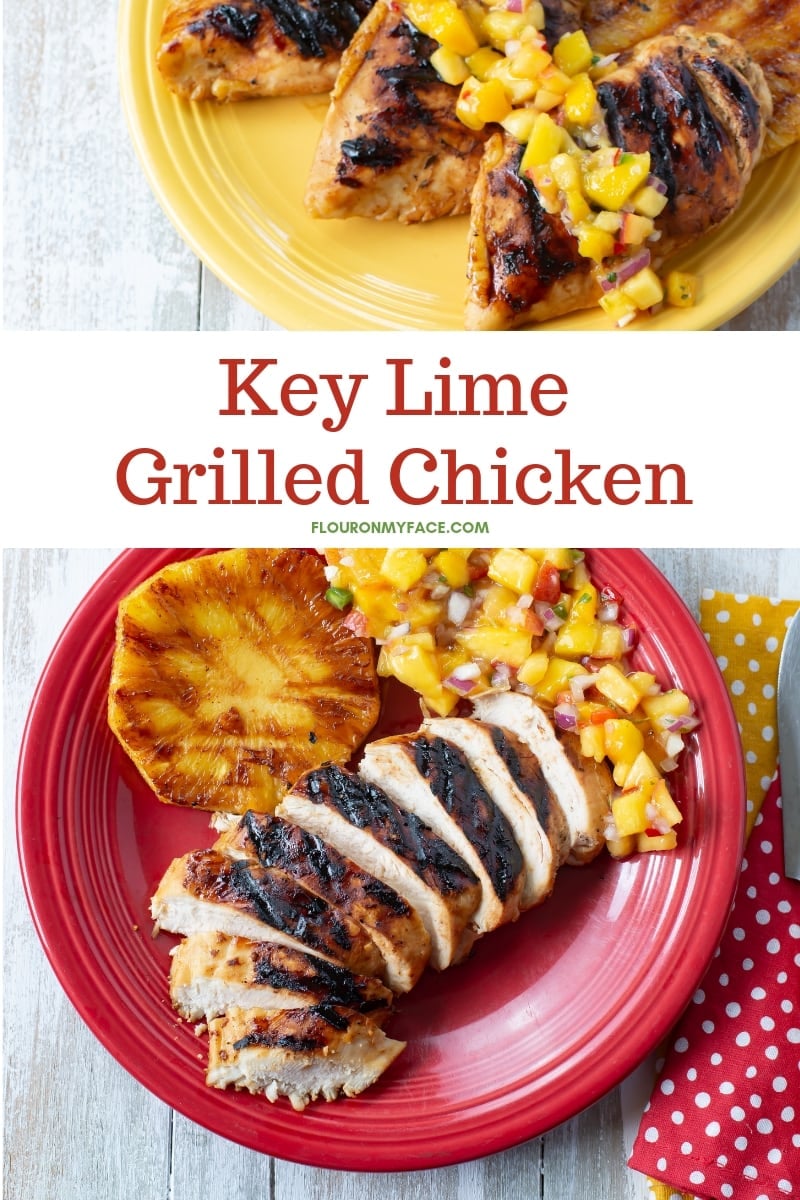 Crock Pot Chicken Marsala
Crock Pot Chicken Marsala recipe is a great way to cook chicken in the crock pot.
Chicken Marsala is also a great freezer meal that you can freeze and serve another day. Buy double the ingredients and fill the crock pot with one portion and a freezer bag with the other.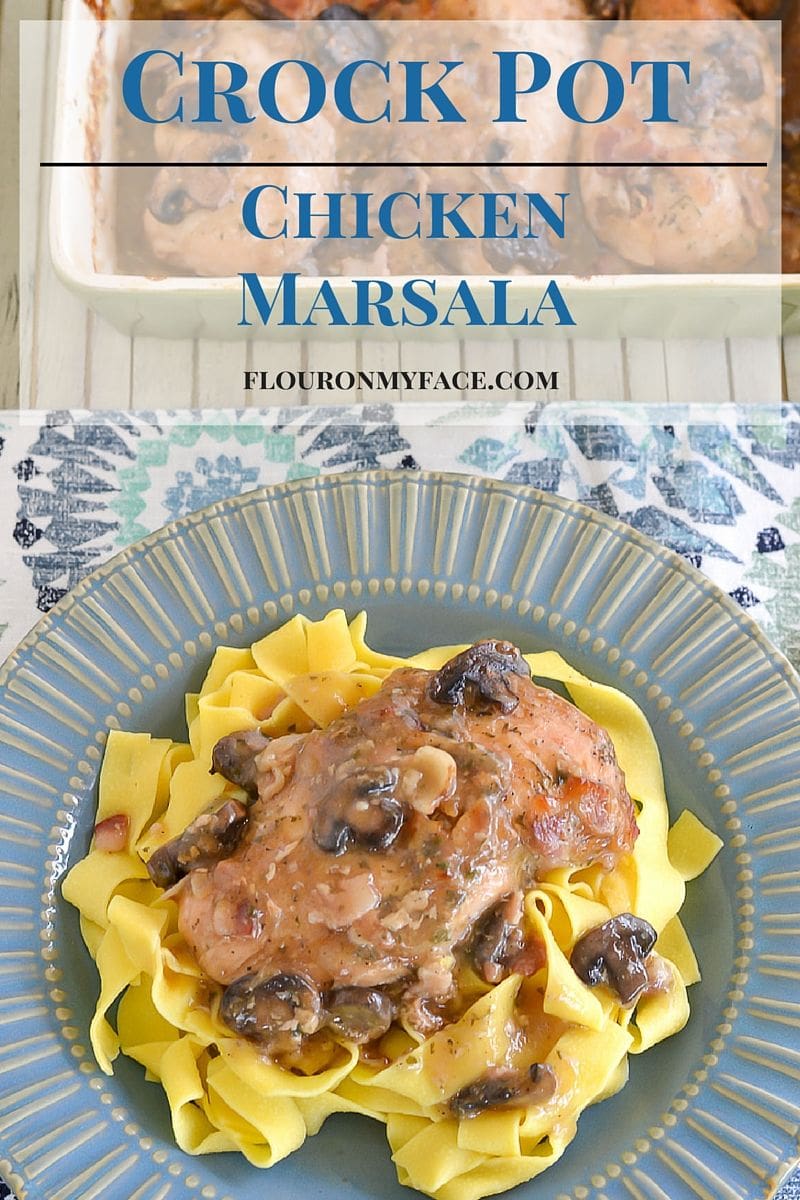 Come hang out with me and some other happy meal planners.
Ask your meal planning questions or share some of your own meal planning tips in the Meal Planning Facebook group.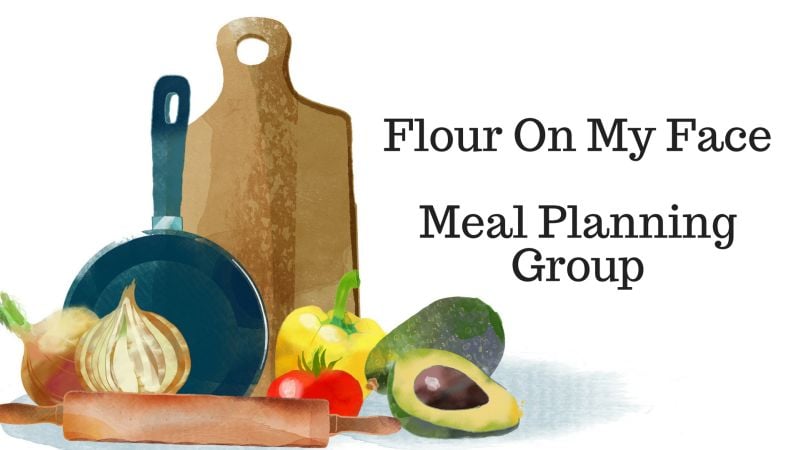 September Weekly Meal Plan Menu
Get the Weekly Meal Plan Printable Below
Blank Meal Planning Printables
Want to write your own weekly meal plan? You can find all the beautiful custom-made blank weekly meal planner printables and grocery list printables on the Meal Plan Printables page. Pick and choose from 12 sets of menu planning printables-one for each month of the year.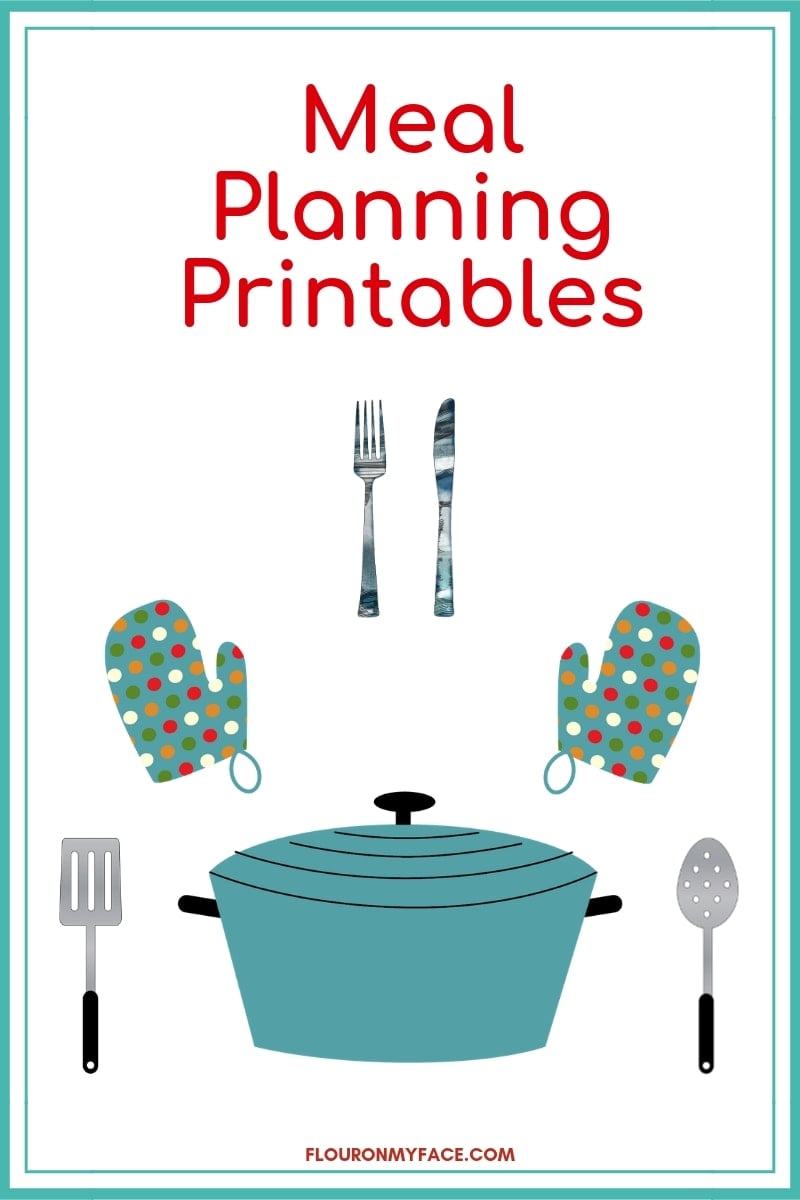 Instant Pot Recipes for Meal Planning
Instant Pot Soup Recipes are perfect for your meal planning! When you are short on time you can serve a delicious homemade soup recipe in 30 minutes or less.