Fall is finally here and the September Weekly Meal Plan has some warm and comforting recipe perfect for those chilly nights.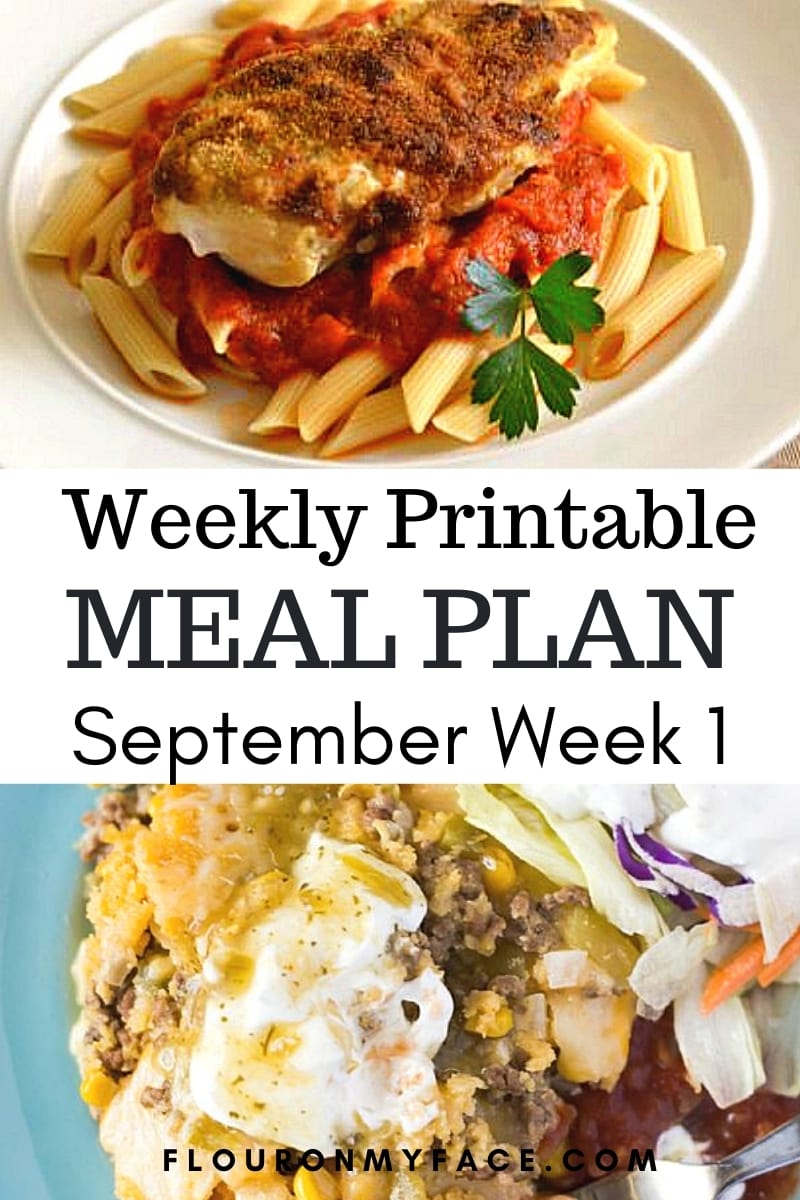 Featured Recipes
When the temperature starts to drop its time to pull out those comforting recipes that get your blood warming up like a spicy bowl of Jambalaya. My Crock Pot Shrimp & Sausage Jambalaya is just spicy enough to make you feel the heat.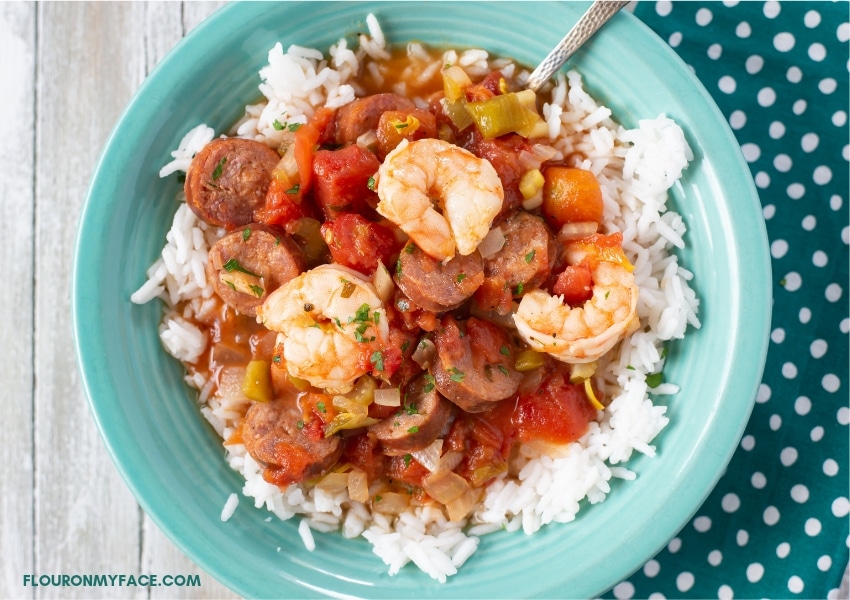 If you love easy & amazing recipes join the Flour On My Face Newsletter and get each of my new recipes delivered right to your inbox.
Fall Flavors
Are you a pumpkin spice lover? Do you just hang around dreaming of all things pumpkin spice as soon as the calendar starts creeping toward September?
Pumpkin recipes aren't just about flavored coffee drinks and pumpkin desserts.
You can also make savory pumpkin recipes for the fall like Crock Pot Pumpkin Black Bean Soup or creamy Crock Pot Pumpkin Soup with maple pumpkin seeds.
Fall Instant Pot Soup Recipes
Are Instant Pot Soup recipes part of your meal planning? The Instant Pot has become my go to way to make homemade soup recipes. I use it at least once a week to make soup. I freeze the left over soup in food grade containers and always have a meal of homemade soup in the freezer.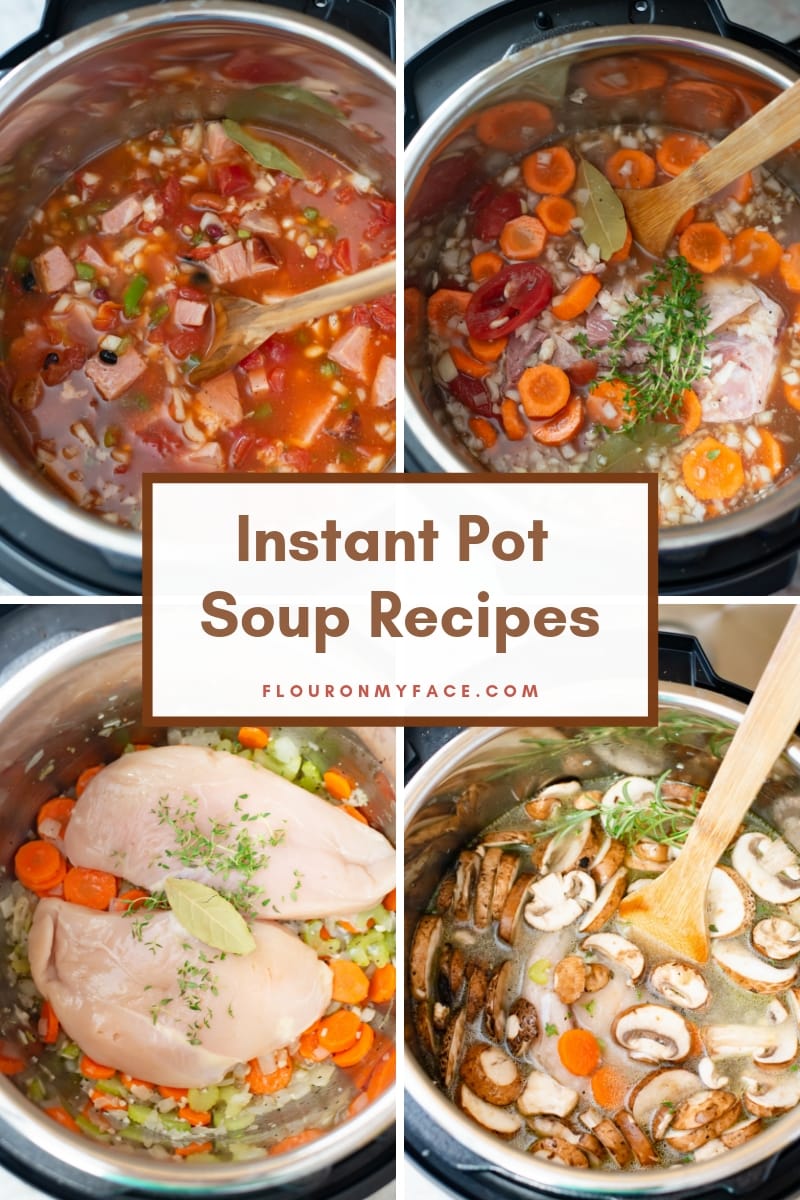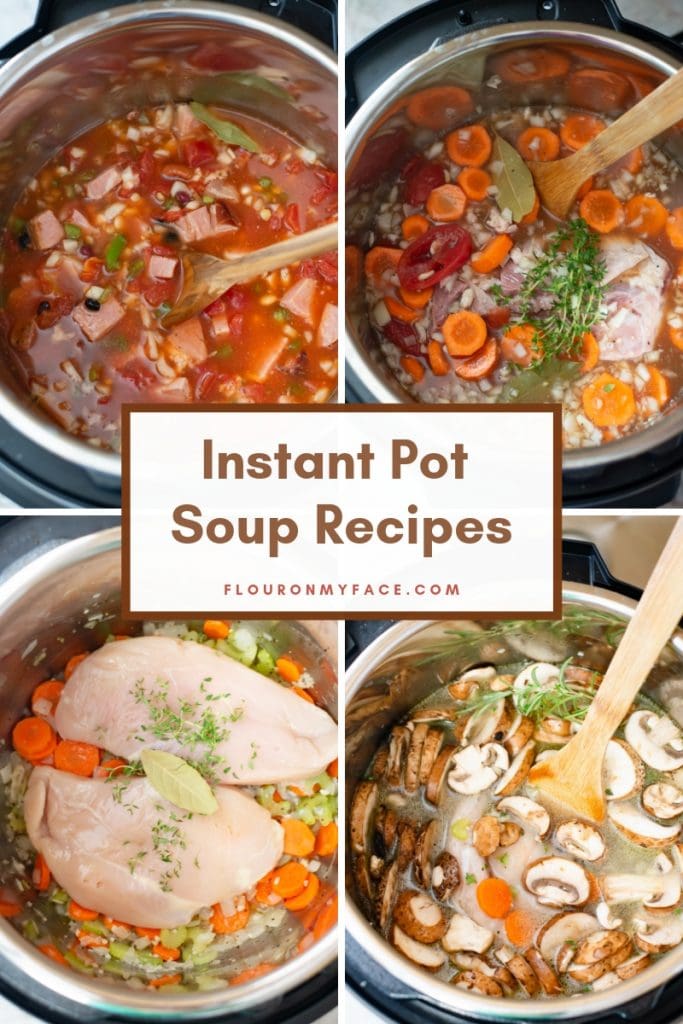 Favorite Freezer Meal Containers
Here is a list of some of my favorite freezer meal containers. I buy them in bulk so I always have them on hand for leftovers.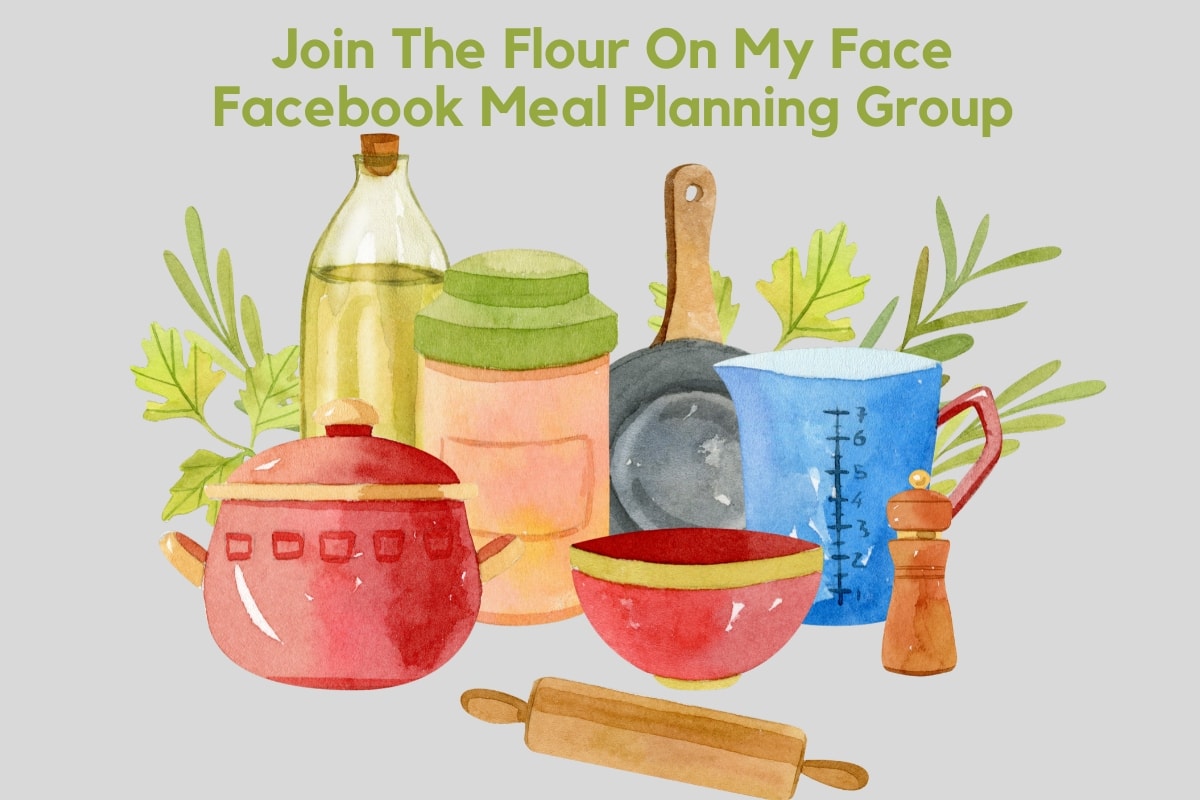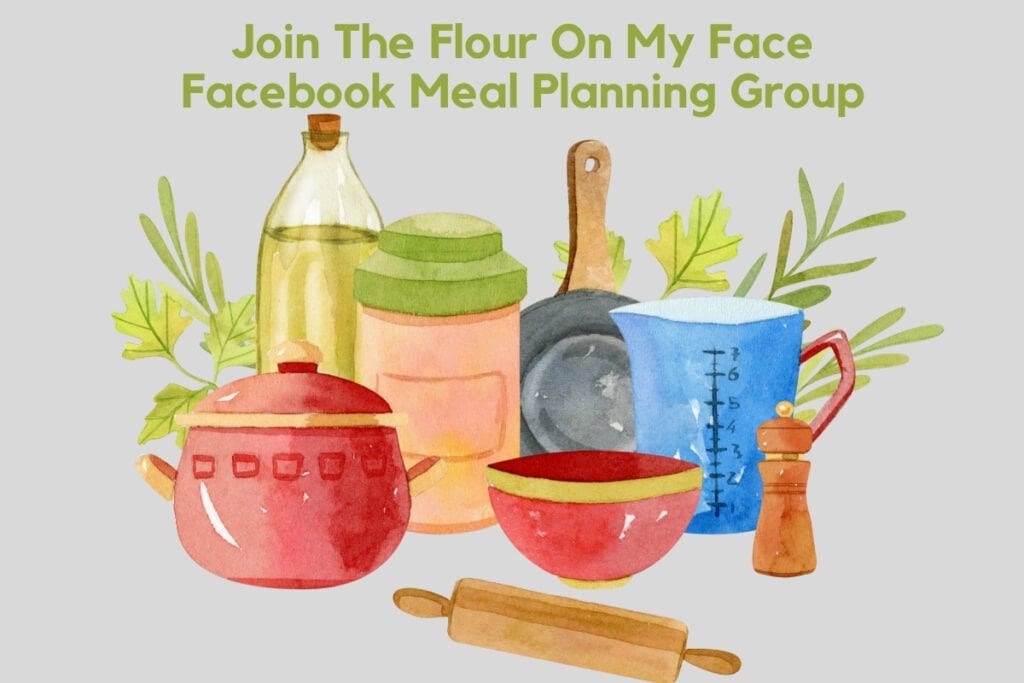 September Meal Plan Recipes
Friday - Plan to Eat Out or eat leftovers.
September Meal Plan Printables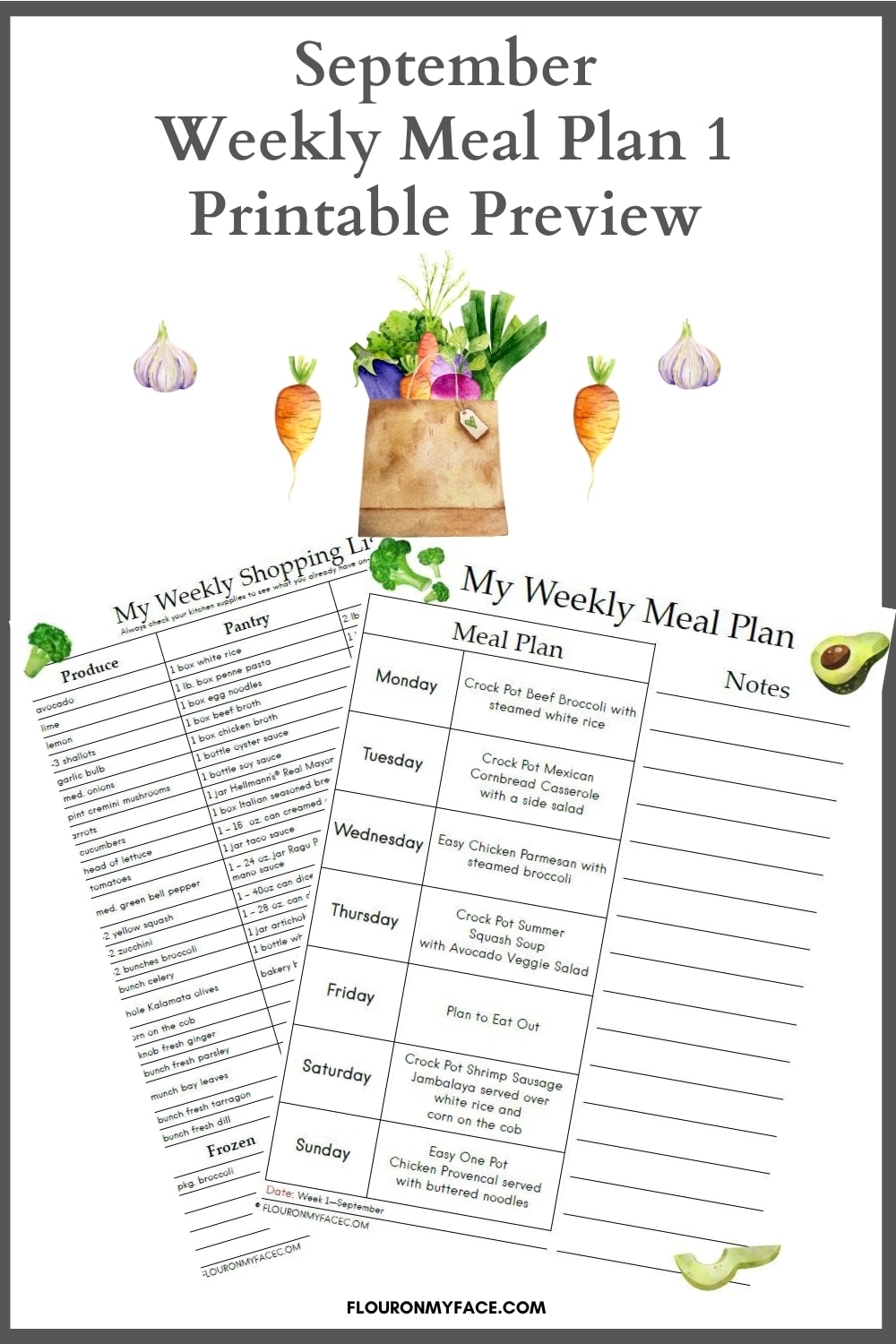 Printable Menu Plan and Shopping List
Download and print the September Weekly Meal Plan printables