September Meal Plan #3 has some of my favorite pasta recipes. Pasta recipe are great for meal planning, they are very inexpensive to make and easy to cook.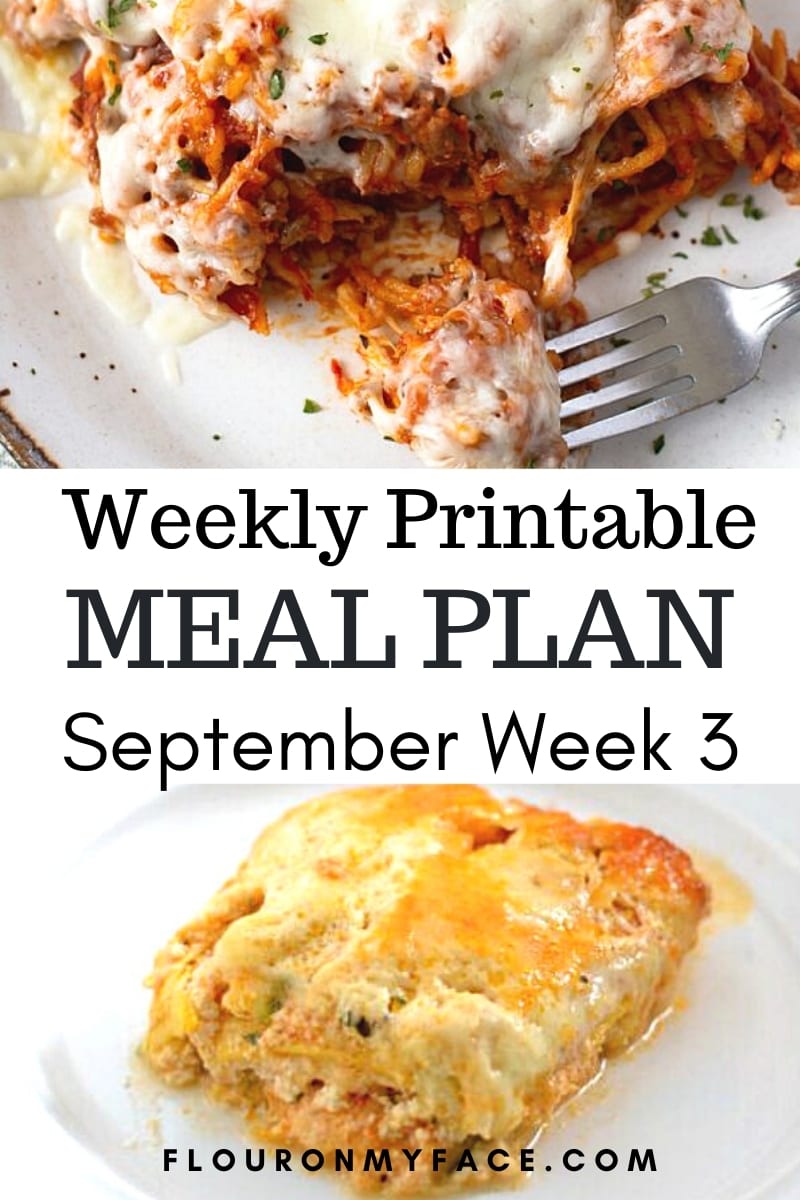 September Weekly Meal Plan Featured Recipes
This weeks featured meal plan recipes are delicious comfort food. Crock Pot Cheesy Beef Spaghetti is always a crowd pleaser.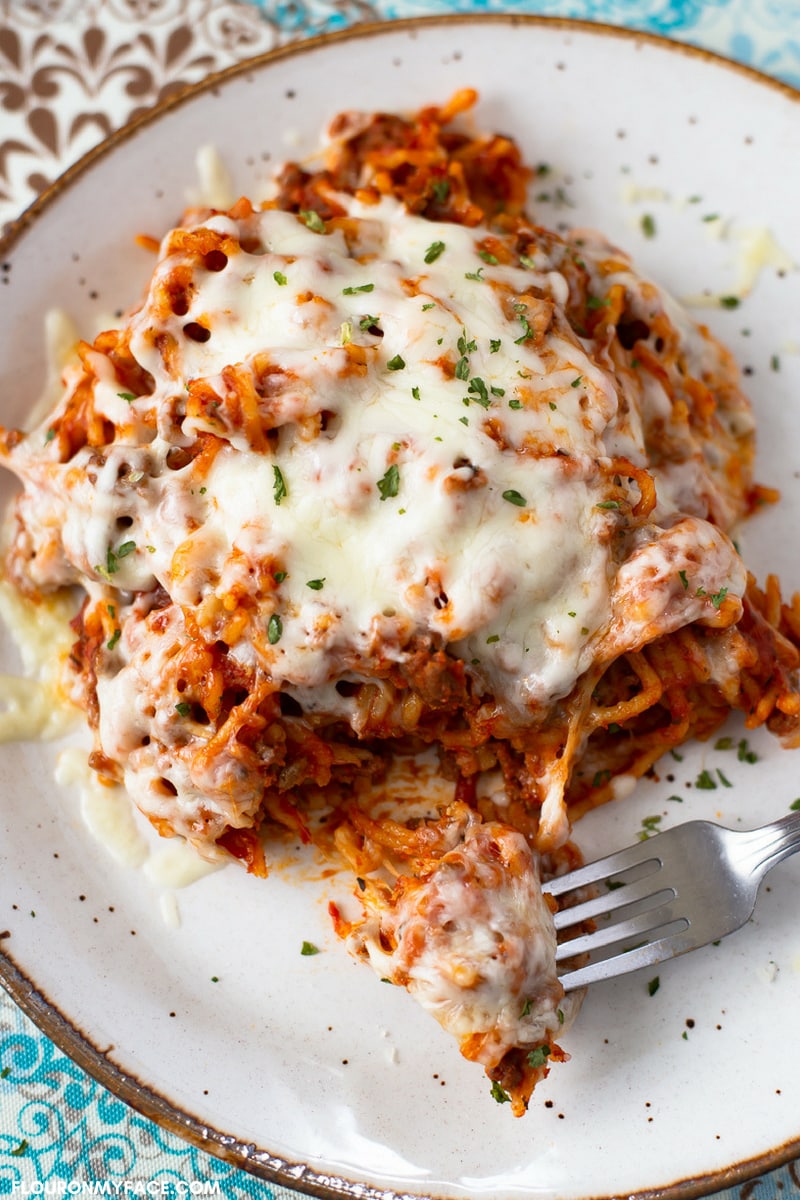 It is also one of those easy pasta recipes that can really stretch those food budget dollars. Spaghetti is filling and pretty inexpensive to make for a family.
I usually make my Crock Pot Meat Sauce recipe in advance but the recipe directions are for using store bought sauce.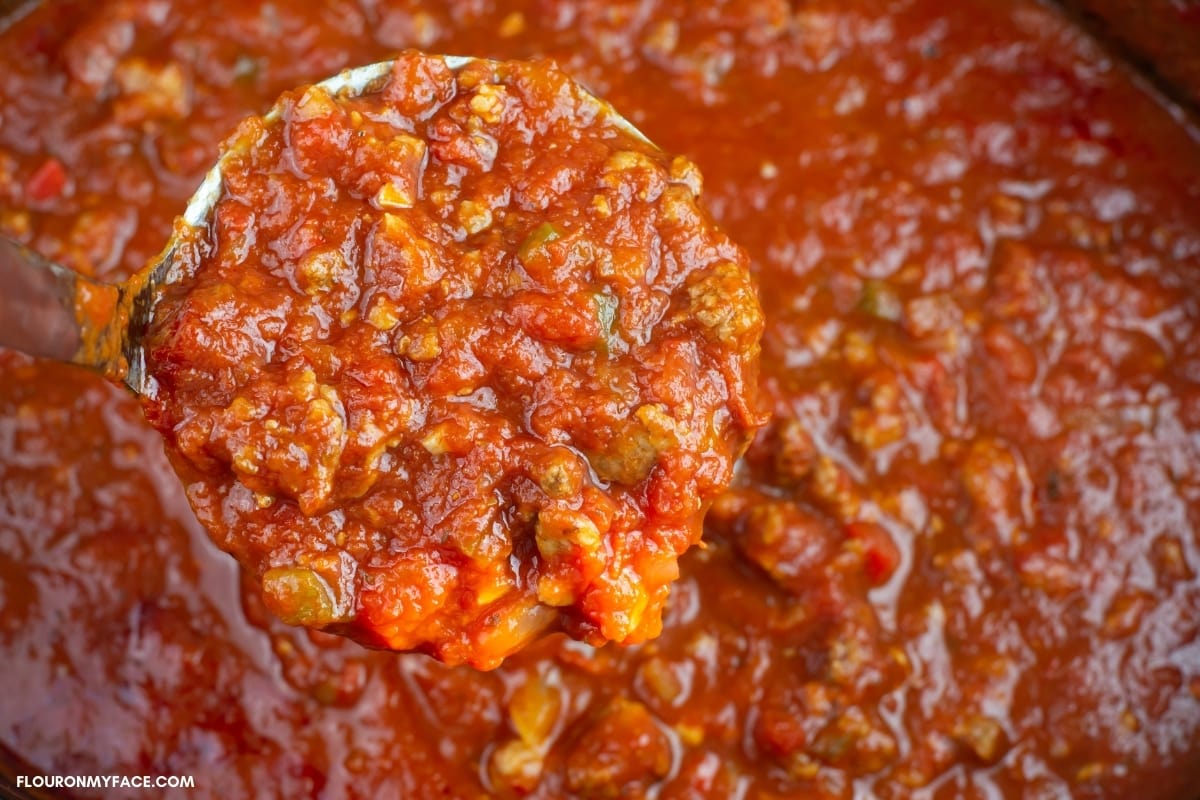 My Crock Pot Meat Sauce recipe is one of my favorite freezer recipes that I make, I use for dinner and then freeze the leftovers in portion sizes.
If you love easy & amazing recipes join the Flour On My Face Newsletter and get each of my new recipes delivered right to your inbox.
Vegetarians will enjoy my Crock Pot Vegetable Lasagna made with a vegetable sauce and fresh squash and zucchini.
I also like to use my homemade meat sauce when I am making pasta freezer meals. My favorite is Freezer Meal Baked Ziti and Baked Pepperoni Spaghetti.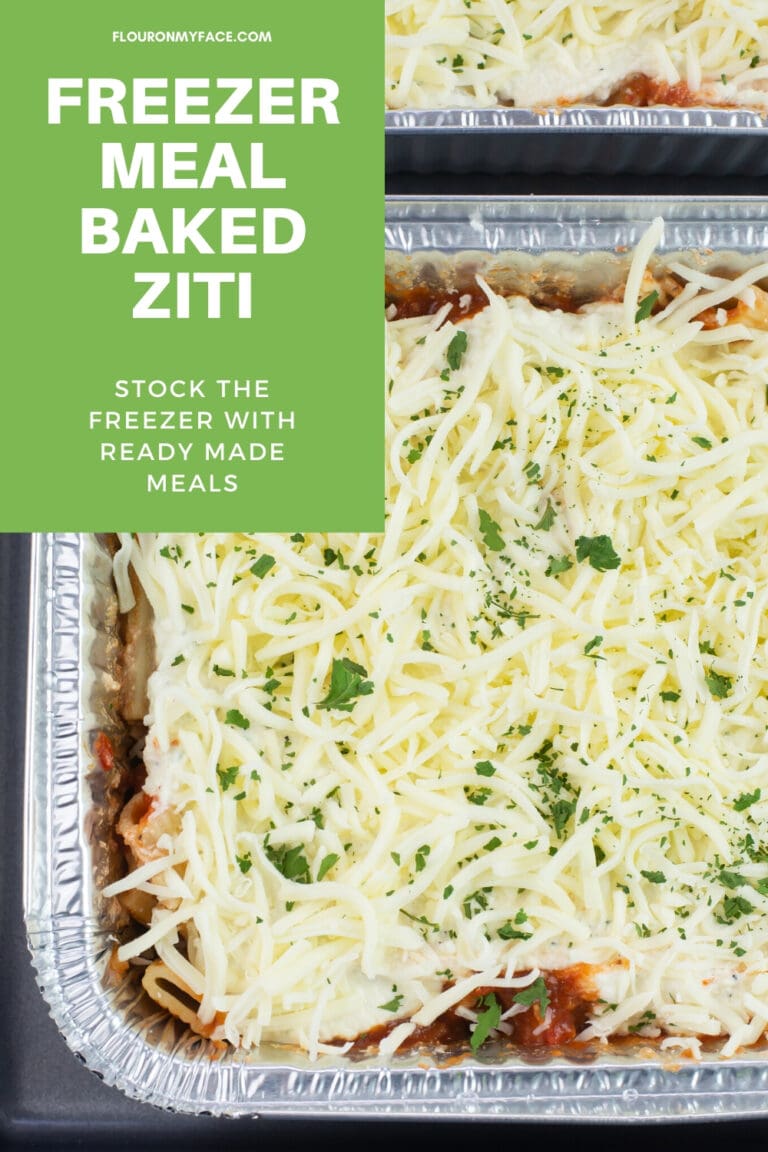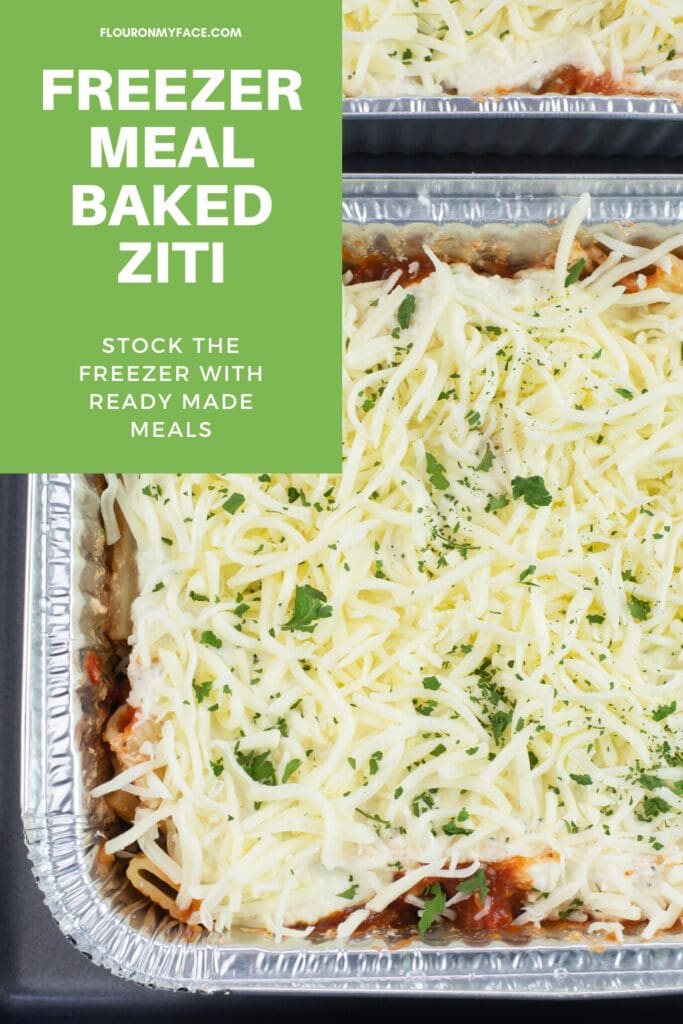 Check out more Freezer Meals on my Freezer Meal Recipe page.
Follow Flour On My Face on Pinterest
Are you following me on Pinterest yet? If not you are missing out. I am sharing some of the best recipes on the internet over there!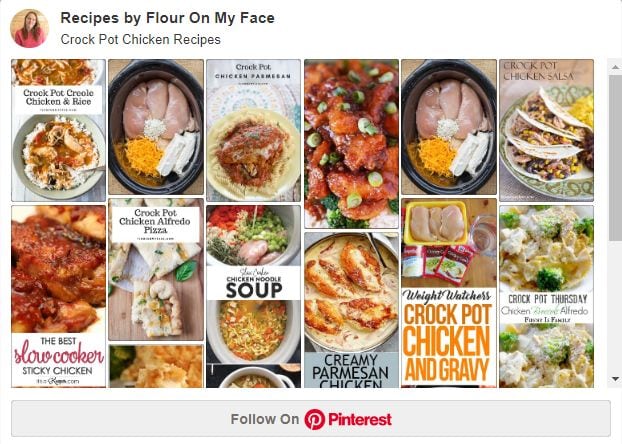 September Meal Plan Recipes
Thursday - Plan to Eat Out or enjoy leftovers.
Meal Plan Printables
Download and print the September meal plan printables.