Rubbermaid FreshWorks Produce Containers
#FreshWorksFreshness Sweepstake
Disclosure: This Rubbermaid FreshWorks Produce Containers review is a sponsored post for SheSpeaks-Rubbermaid® FreshWorks Produce Containers. All opinions are my own.
If you're tired of wasting and throwing away fresh produce because it has gone bad before you had a chance to use it I want to tell you about Rubbermaid FreshWorks Produce Containers. Now available in three new sizes for keeping produce fresh up to 80% longer* than traditional store packaging.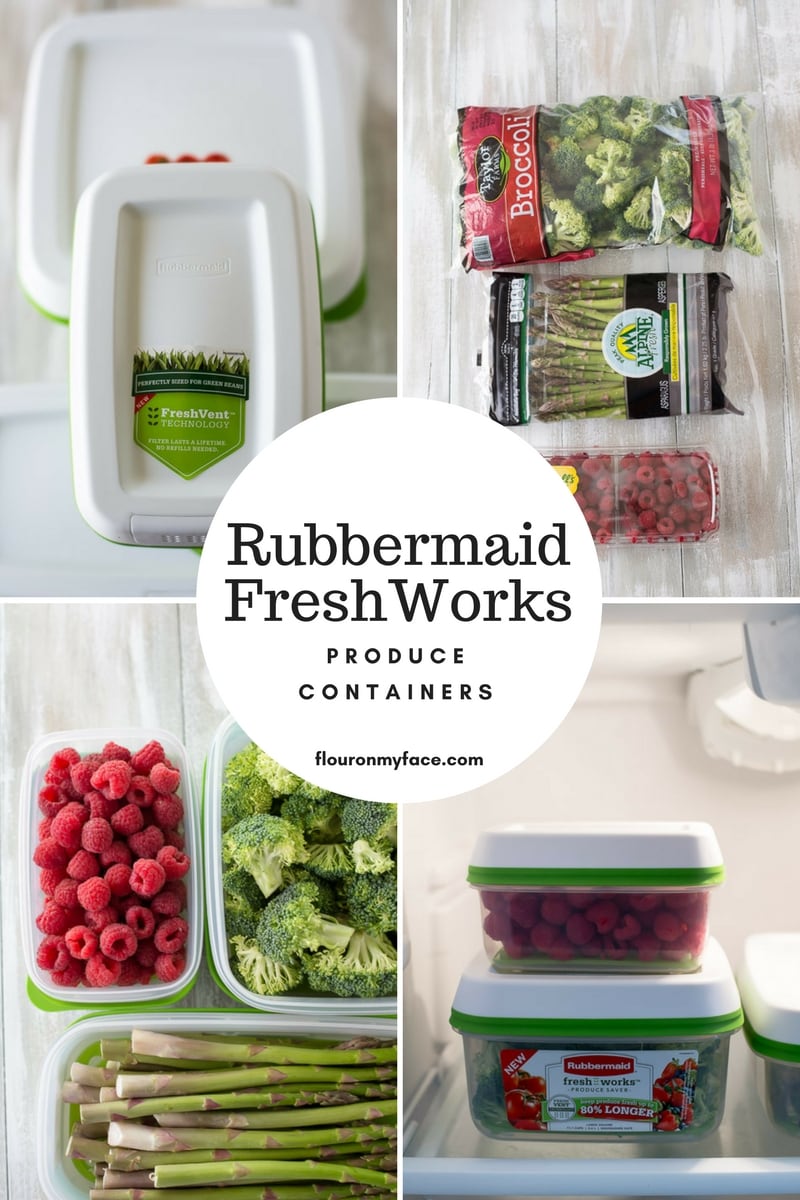 Nothing is worse than thinking that you have a certain fresh fruit or vegetable in the refrigerator and then when you go to grab it to use it for a recipe you find out that the produce is wilted, rotten or so past its freshness that you can't use it.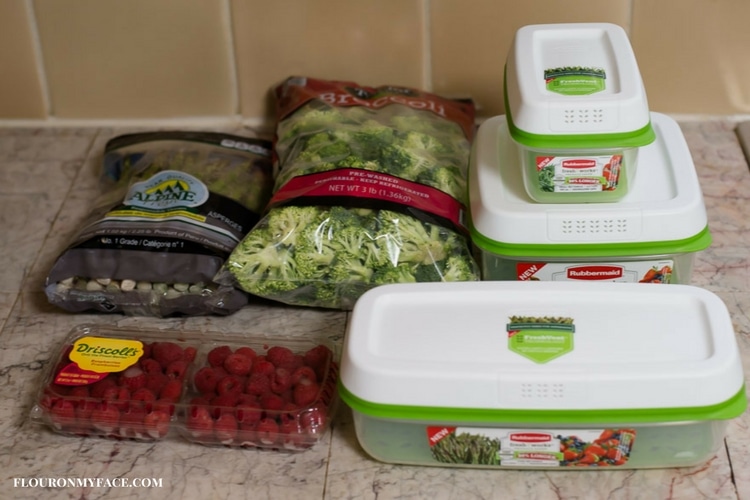 Not only have you wasted the money spent when you bought it but now you either have to forget about making that recipe or load up in the car and head to the grocery store to buy it again. Now it has cost you twice as much to make whatever recipe you were planning on making!
Americans waste $24 billion worth of produce every year, which is the equivalent of $192 per household.**
Save money and your sanity with Rubbermaid FreshWorks Produce Containers
Rubbermaid FreshWorks Review
I like to buy my favorite fruit and vegetables in bulk. But sometimes I forget I have them in the refrigerator for a few days.  What I will do is divide the bulk produce up . I'll put some in the refrigerator to eat that day or with a meal I have planned for the upcoming week. The rest goes in the freezer for later.
Sometimes I get a little busy and will forget about the produce. By the time I remember it has started to go bad!
FreshWorks Containers are easy to use!
With the Rubbermaid FreshWorks Produce Containers I've bought myself a little extra time. As soon as I got home from shopping I simply took the fresh produce out of the store packaging and transfered it to a Rubbermaid FreshWorks container size that is a perfect fit for my produce.
The Rubbermaid FreshVent lid filter lasts a life time so I don't have to worry about buying hard to find replacement filters!
Rubbermaid FreshWorks is a food storage container that uses a patented FreshVentTM technology to keep produce fresher up to 80% longer* than traditional produce packaging.
This technology allows air to flow in and out of the food storage containers  and around the produce so the produce stays as fresh as it was when you first bought it.
Each Rubbermaid FreshWorks Produce Saver has a special CrispTrayTM allowing the air to flow all around the fresh produce and preventing moisture buildup that will cause spoilage.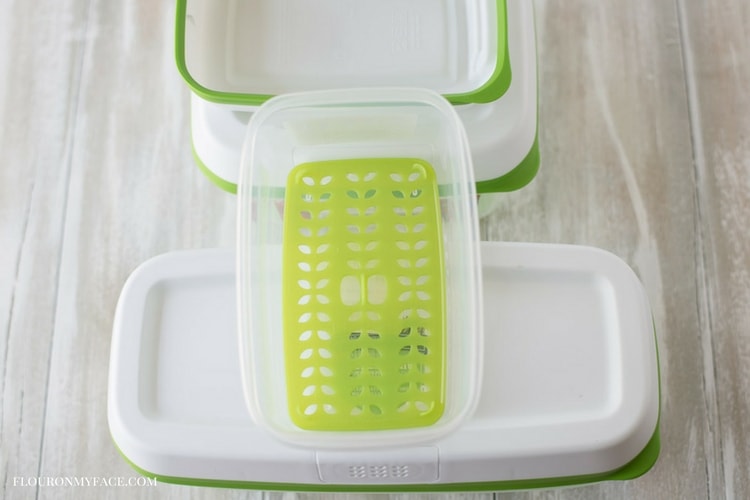 This is one of the problems I have had when it comes to buying fresh berries. The moisture and lack of air flow causes the berries to get wet and mushy! I have thrown a lot of berries away over the years.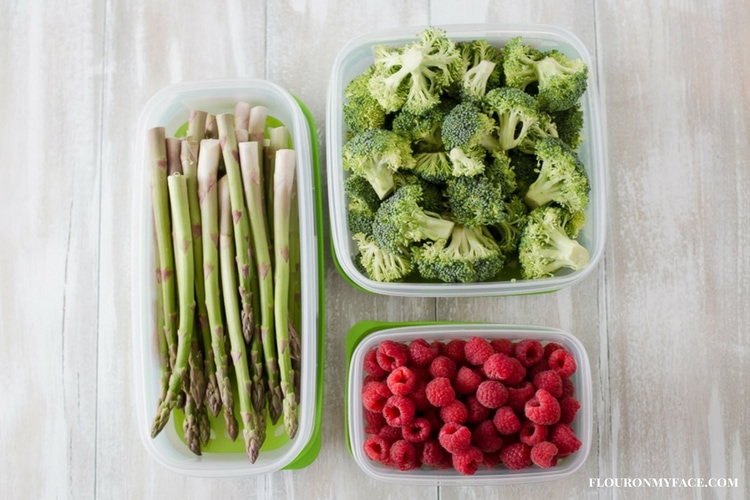 Rubbermaid FreshWorks produce containers are available in 6 perfect sizes for your favorite fresh produce storage needs. They are made in the USA of global components, BPA-free and are dishwasher safe.
I was so excited after a few days and opened the Rubbermaid FreshWorks Containers to check on my produce and found it as fresh as the day I stored them in the fridge. Even the berries looked the same and didn't have that weird refrigerator berry taste to them.
*Based on strawberries in FreshWorks™ containers vs. store packaging. Results may vary depending upon produce and use.
** Source: USDA 2014
Rubbermaid FreshWorks Sweepstakes #FreshWorksFreshness
How would you like to win a couple of Rubbermaid FreshWork containers to try out for yourself? Enter to win one or two Rubbermaid FreshWorks containers. The prize will be shipped directly from the sponsored and FreshWorks containers sizes will be randomly chosen.
Enter the Rubbermaid FreshWorks Sweepstakes below in the Rafflecopter form.