Recipe Rehab
 A Healthier Beef Stew #RecipeRehab
Disclosure: I participated in a campaign on behalf of Mom Central Consulting for the Certified Angus Beef® brand. I received product samples to facilitate my review and a promotional item as a thank you for participating.
Beef Stew is one of my families favorite comfort foods during the cold and often nasty weather of Winter. And most of the country is having a doozy of a Winter this year. I hope you all are keeping warm and safe.
Recipe Rehab is a very popular cooking show on CBS. If you haven't seen it yet be sure to tune in this Saturday morning, February 15 on CBS to see the  award-winning cooking show. On Saturdays episode two chefs  will be taking  one families not so healthy beef stew recipe and rehabbing it into two new healthier versions. After the family makes both rehabbed recipe versions they will pick their favorite. Tune in on Saturday to see the official winner.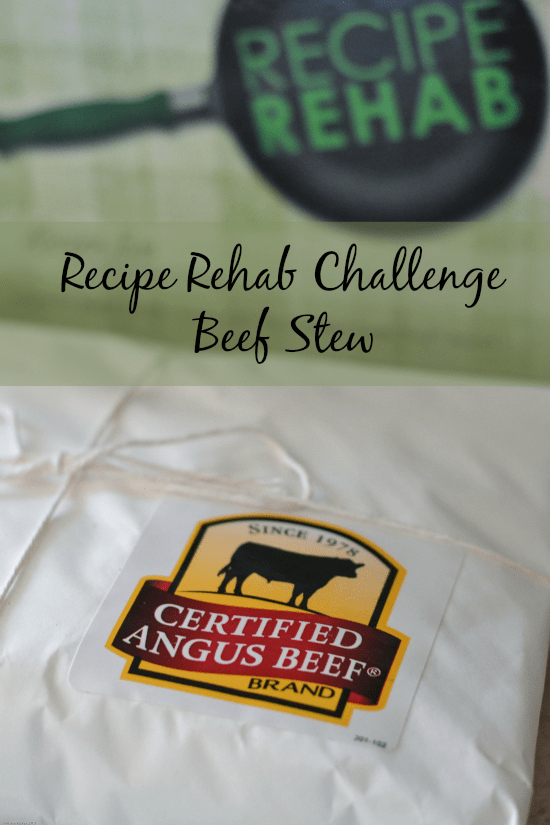 This weeks recipe is being sponsored by Certified Angus Beef®. The Certified Angus Beef® brand is the worlds very first brand of beef, established in 1978. Certified Angus Beef® supplies steaks, roasts, ground beef and deli meats to only the best grocery stores and steakhouses. 
My Recipe Rehab Challenge
My challenge was to take the two rehabbed beef stew recipes and see which one was my families favorite.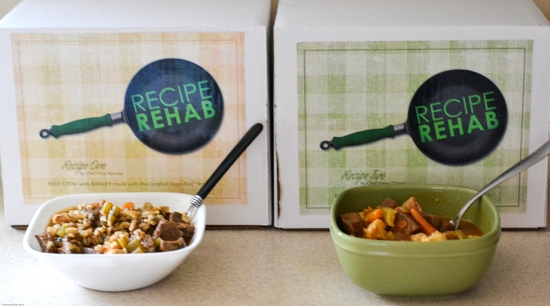 Since the show hasn't aired yet I am not sure how the original families recipe is made. I will be watching on Saturday to find out.
Recipe number one is a Beef with Barley Stew Recipe. I love adding barley to my stew and soup recipes. Barely is a very healthy low-glycemic grain and is high in both soluble and insoluble fiber.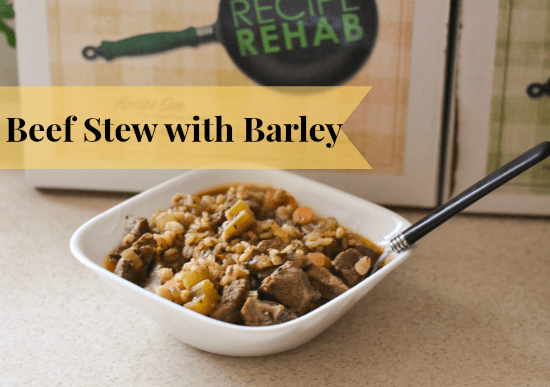 Recipe Rehab number two is a Hearty Beef Stew. In this recipe cauliflower is used as what I am guessing is a replacement for the potatoes that we normally find in a stew recipe.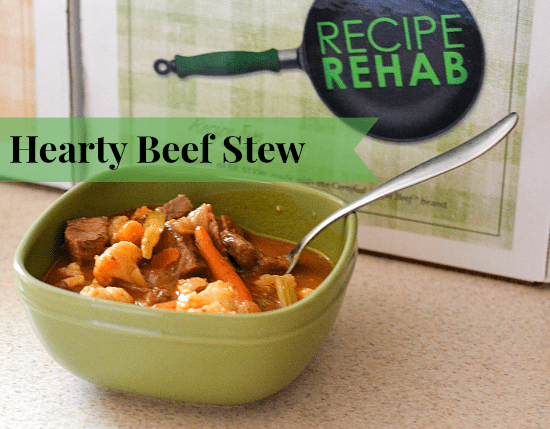 I wasn't sure how I would like the addition of cauliflower in a beef stew. ANd I knew some of my family was not going to eat the cauliflower even if they liked the rest of the ingredients.
If you look at the pictures of the two recipes you can see that the Hearty Beef Stew looks a bit more appetizing. So it wasn't a surprise to me that my family liked it much better. I actually liked both recipes but the Hearty Beef Stew had a much better flavor to the broth.
Which recipe do you think you and your family might like better? 
Check out Recipe Rehab on CBS on Saturday February 15th to see which recipe won the Recipe Rehab Challenge!