Back to School Ragu® Easy Dinner Ideas at Costco
Disclosure: This post has been Sponsored by Ragu®
My baby started college a few weeks ago and boy is dinner time hectic now. I thought it was bad before but now that her back to school schedule is all over the place I am clambering around trying to get dinner on the table even more. Pre-college we had a set dinner time but now some of her classes are running into what used to be our dinner time.
On the days her classes are ending late I need a quick and easy meal plan. Thankfully that's easy to do when I pick up Ragu® Spaghetti and Pasta Sauces at Costco!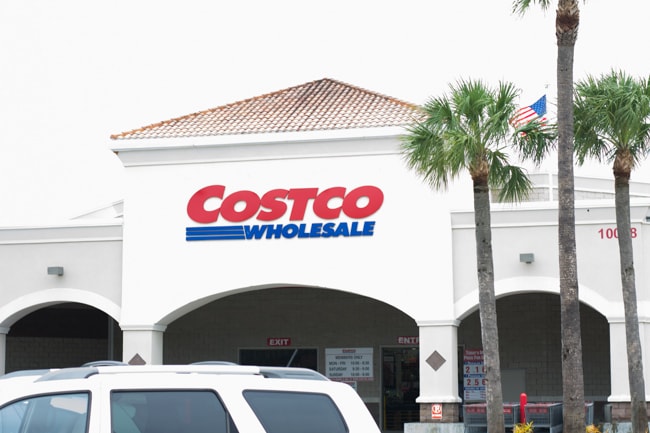 Buying Ragu® Spaghetti and Pasta Sauces in bulk at Costco sure makes it easy to cook up a big pot of our favorite pasta sauce for dinner then freeze the leftovers (when we have them) for another quick meal.
Meal planning during the school year is a must have around here. I don't know about you but whenever I haven't planned ahead for dinner and we are running late I make some poor meal choices for my family.
More times than I would like to admit I find myself reaching for something quick and easy. Most quick and easy meal options are not healthy meal options.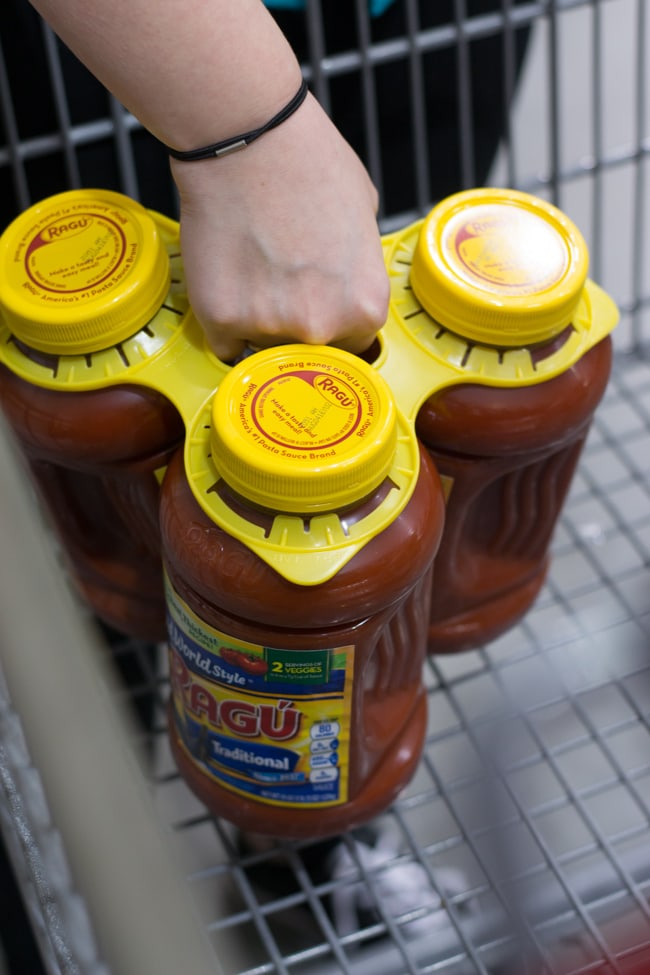 That's why I love stocking up on Ragu® Spaghetti and Pasta Sauces at Costco. It makes more sense to cook a big batch of our favorite garden vegetable pasta sauce and freeze it in meal portions.
That way when I need a quick meal during the school week all I need to do is pull a container of pasta sauce from the freezer. and thaw it out.  Then boiling the pasta only takes a few minute and I can pour the heated sauce over it. Serve a salad along side and you have the perfect back to school meal in just minutes.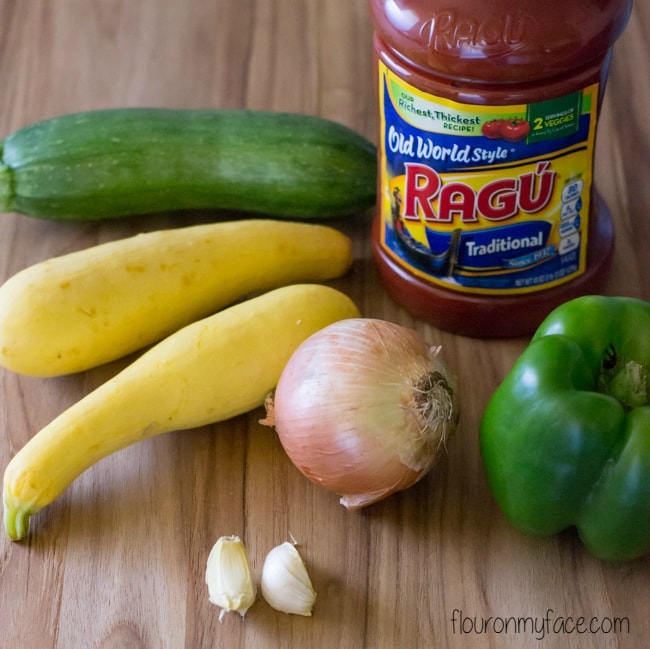 Did you know that every 1/2 cup serving of Ragu® Spaghetti and Pasta Sauce has a full serving of veggies in it? Serving Ragu® Spaghetti and Pasta Sauces is another great way to sneak those veggies in.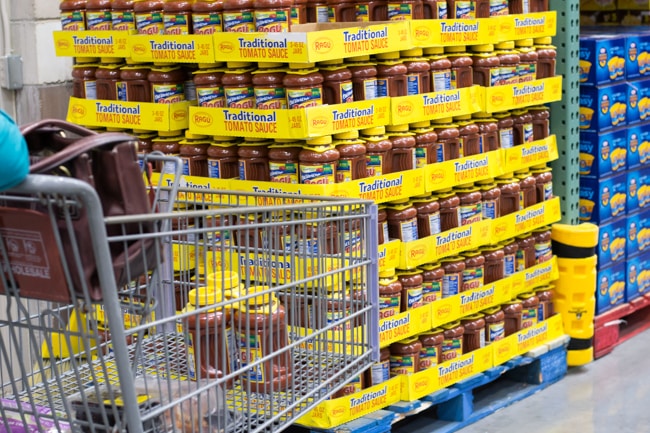 Ragu® Spaghetti and Pasta Sauces have been a part of my life for as long as I can remember. Whenever I am cooking with Ragu® sauce it reminds me of my mother. Ragu® was the only spaghetti sauce my mother ever cooked with and now I serve it to my own family.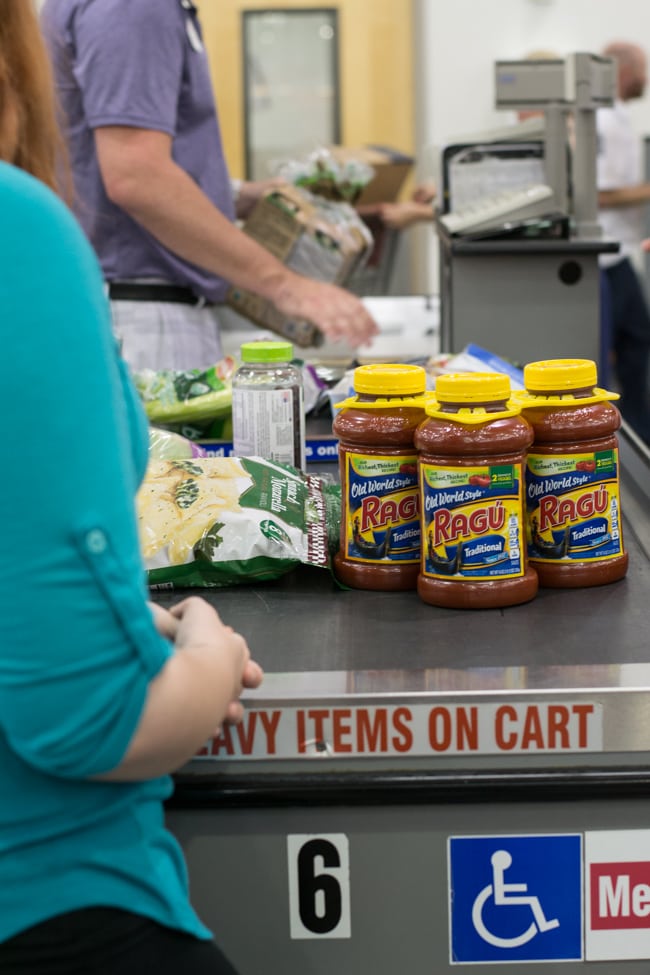 Spinach Ravioli with Easy Garden Vegetable Sauce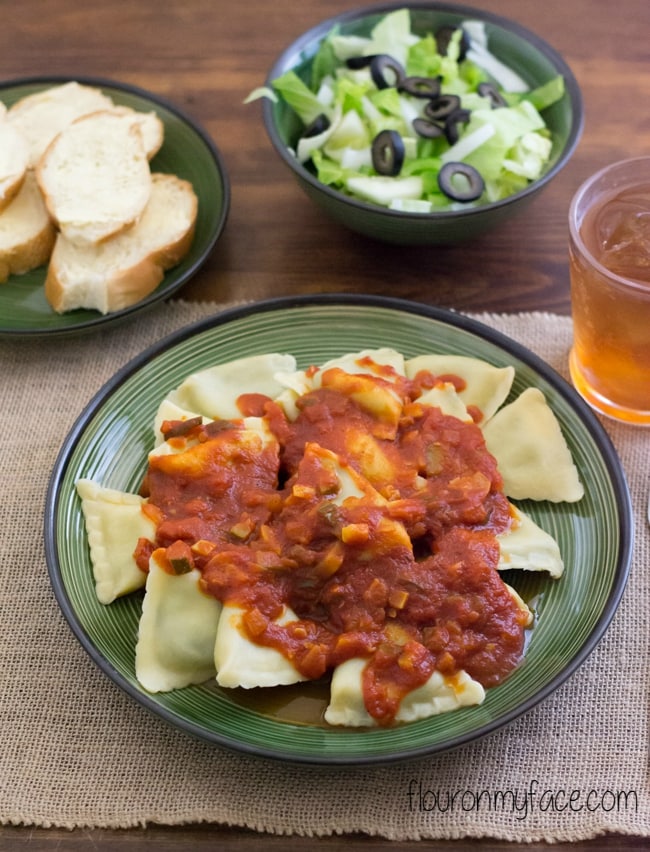 For more delicious family recipes using Ragu® Spaghetti and Pasta Sauces follow Ragu® Sauce on Pinterest 
This is a sponsored conversation written by me on behalf of Ragu®. The opinions and text are all mine.