Pumpkin Masters Carving Party Kit
Enough tools and patterns for the whole family to participate! Tools and patterns are designed for kids and adults! Includes 16 patterns and instructions (including 6 NEW patterns for 2012!), 4 Carving Saws, 2 Scraper Scoops, 1 Super Poker, 1 Drill and 1 crayon.
Description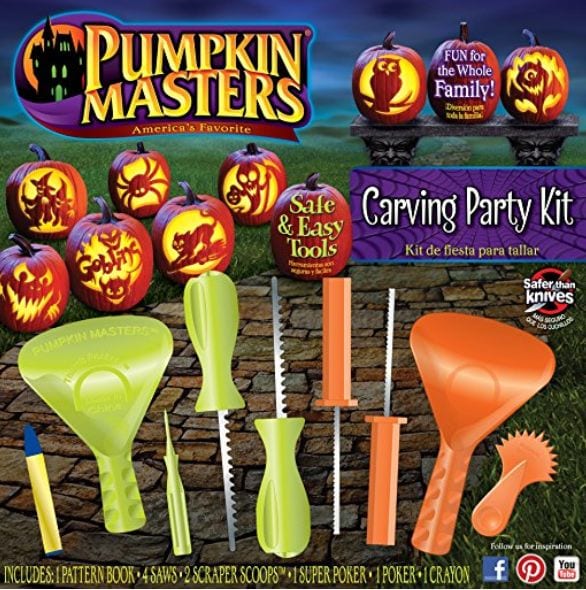 Halloween Pumpkin Carving Kit
Only logged in customers who have purchased this product may leave a review.