Description
Plastic Dough Rising Bucket - Storage Container with Lid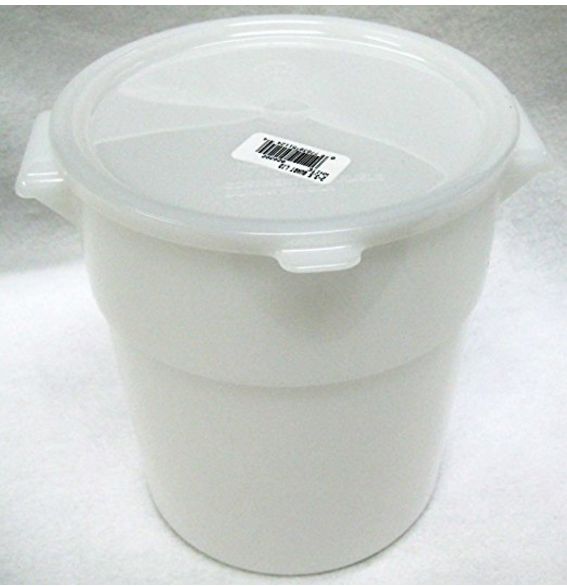 3.5 Quart capacity. Certified food safe by NSF. Dishwasher, microwave and freezer safe. This is the perfect container for your rising bread dough.

Comes with a tight-fitting lid, which expands its uses to great refrigerator/freezer storage for just about anything!

Once you have this container in your kitchen, it will quickly become a necessity and you'll find many more uses for it--such as a great container for brining chicken or shrimp because there will be no leaks or spills like with a plastic bag or a bowl.

Alton Brown recommends that you allow your dough to rise in a container with straight sides so that you'll be able to tell when it has almost doubled in volume. This is nearly impossible to do in a large mixing bowl with its narrow bottom and sides that slope outward to the wide rim at the top of the bowl.

Certified food safe by NSF. Dishwasher and freezer safe.