Pinterest Savvy Free Amazon Download 5/29-6/2
Last year Melissa Taylor released the Pinterest Savvy e-book and it was a huge success. I was lucky enough to grab a copy for free. Melissa has made some revisions and guess what? you can grab a copy of the new updated version of the Pinterest Savvy e-book for free too if you are fast that is.
The new revised version of Melissa Taylors Pinterest Savvy e-book will be available for free download for 5 days from May 29th until June 2nd.
A lot of things have changed in the past year since the first edition of Pinterest Savvy  came out. Melissa has gone back and updated Pinterest Savvy to reflect the changes Pinterest has gone through in the past year.
New to Pinterest?
If are just dipping your toes into the waters of Pinterest Melissa explains in easy to understand steps on how to set your Pinterest account up and how to be a good pinner.
Are you a Savvy Pinterest User?
Already been using Pinterest for awhile? Melissa has tips and trick to get the most out of using Pinterest. 
Looking to increase your following? Melissa has some great tips for that too.
Brand or Business on Pinterest?
Melissa walks you through setting up your business or brand on Pinterest the right way with tips for the best ways to get followers and exposure for your brand.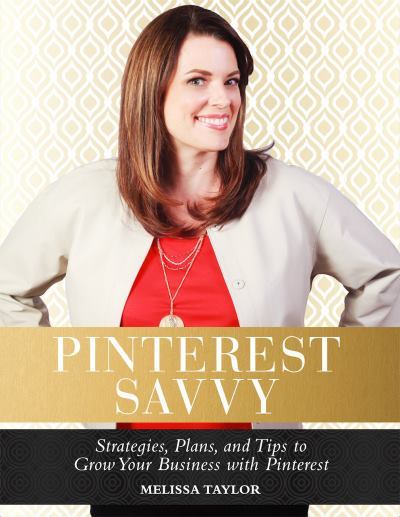 Pinterest Savvy is free on Amazon today, May 29th through June 2nd.
Melissa Taylor draws on her experience as a Pinterest influencer with over 1.4 million followers and shows how to get started, gain skills, and market using Pinterest. Along the way, you'll hear from other Pinterest experts like popular blogger Amy at Living Locurto and the social media team at PBS. Pinterest Savvy is practical, easy-to-read, and applicable for anyone who is ready to get started or get better on Pinterest. Free chapter guides are available on Pinterest-Savvy.net.
Here's what people are saying:
"I highly recommend this book if you want to use Pinterest in the best way possible whether for business or pleasure or both!" – Gail Rodgers, owner of Moonwishes
"The minor changes I made to my Pinterest approach after reading Melissa's book increased my followers by 20% (1000s) within 12 days of reading the book. I am more excited than ever about building my blog readership and community through Pinterest." – Marnie, blogger at Carrots Are Orange
"Since I've read Melissa's book and made some simple but smart changes that she suggested, my Pinterest following has increased by more than 8,000 followers–in only about three weeks. Call me crazy, but that's more than a significant increase in my book." – Amy Mascott, entrepreneur at Teach Mama
Melissa also offers an Eye Catching Pins class and has a new one starting June 18th (affiliate link)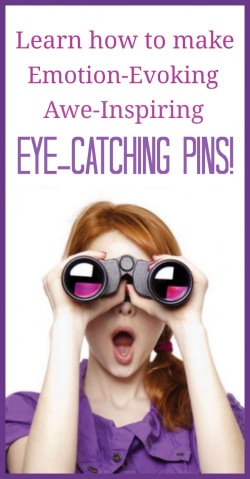 How to read a Kindle book on the iPad or computer here