The October Weekly Menu Plan starts this week with a homemade Smoked Gouda Alfredo sauce that is so easy to make anyone can do it!
And a relatively new crock pot chicken stew recipe that is thick and chunky enough it to please meat and potato lovers everywhere!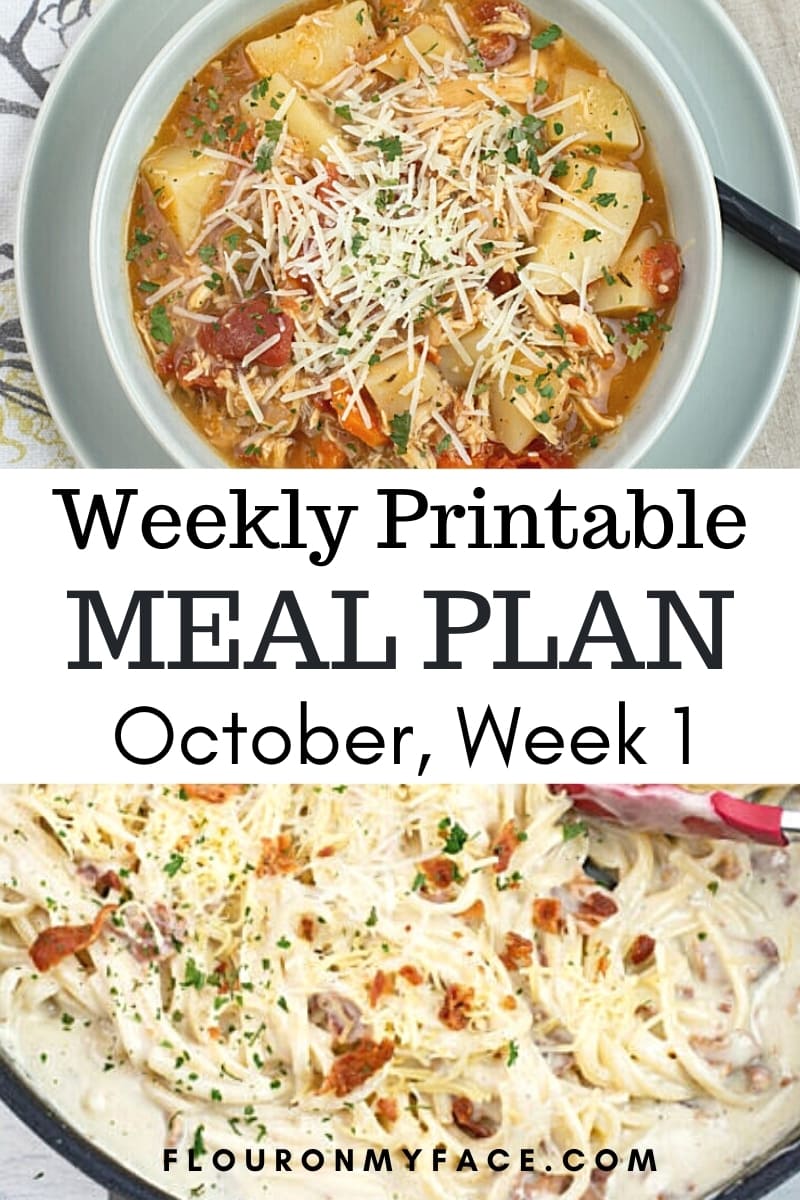 Are you enjoying the first week of fall? Here in Florida it is still hot! I can't wait for it to cool off.
My favorite thing about fall is the food and drink. Pumpkin spice and apple cinnamon are two of my favorite flavors.
Featured Recipes
If you have never tried one of my homemade Alfredo Fettucine recipes you are in for a treat. This Smoked Gouda Alfredo Sauce is amazzzing!
The smoky flavors of bacon and the smoked Gouda cheese make a rich and creamy meal pasta dish.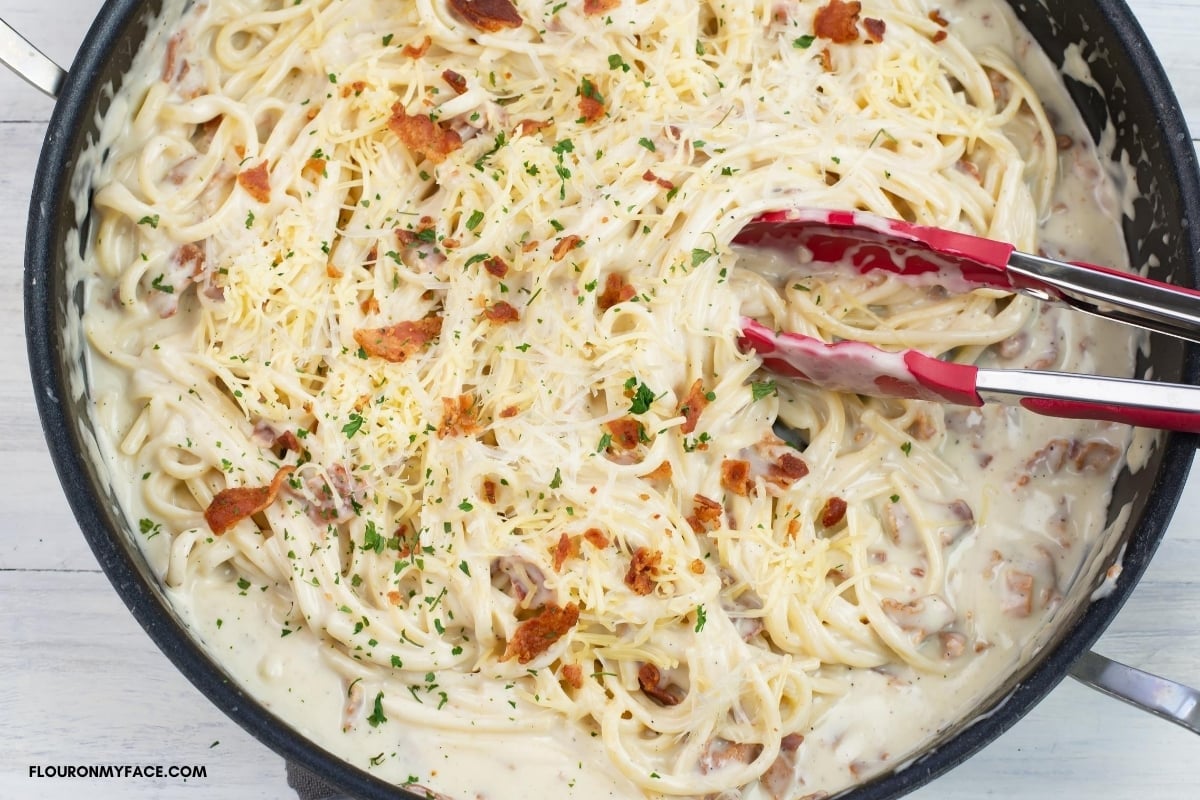 This Crock Pot Chicken Parmesan Stew is fill with chunky pieces of chicken and vegetables with a savory Parmesan flavored broth. Perfect for this time of year!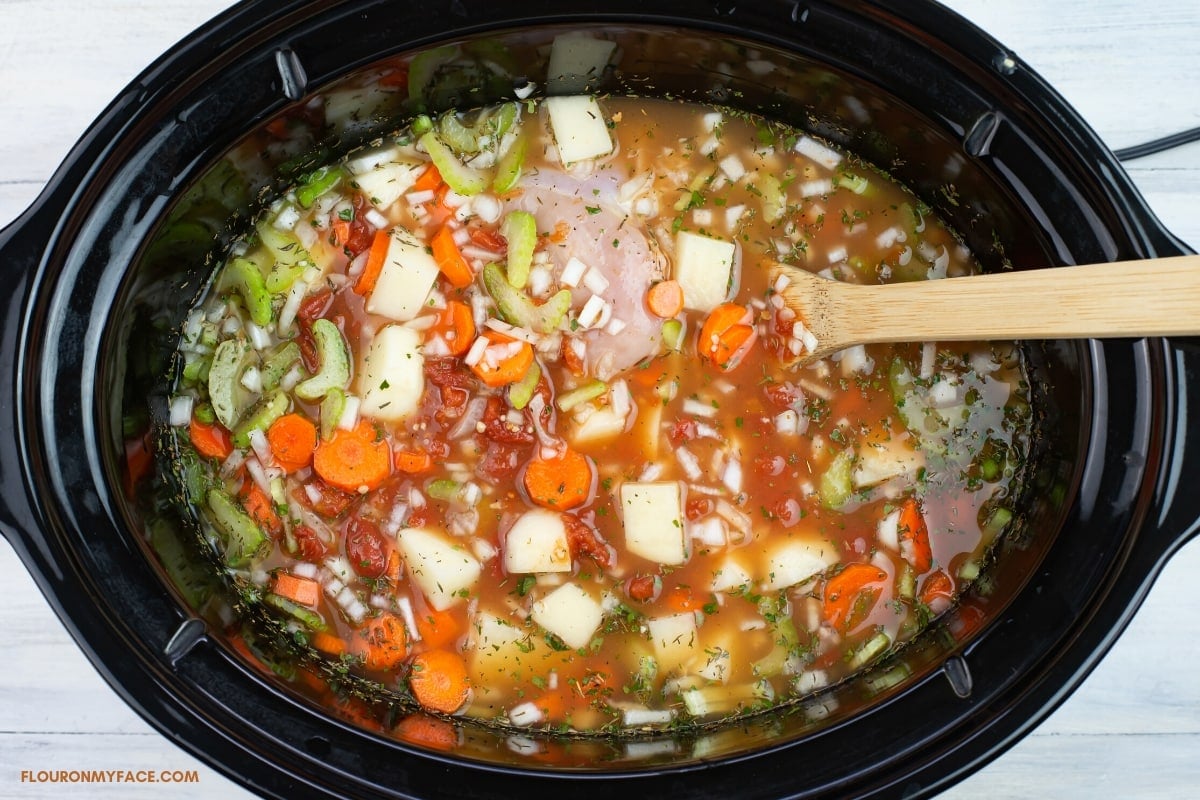 Fall Favorite Recipes
Are you excited Fall is here? Is it because the weather is cooling off or because you are a pumpkin spice fan?
It has been so hot here this summer I don't know which I am happier about.
I'm happy because I can finally find pumpkin spice coffee so I can have a Cold Brewed Iced Coffee and top it off with homemade Pumpkin Spice Creamer.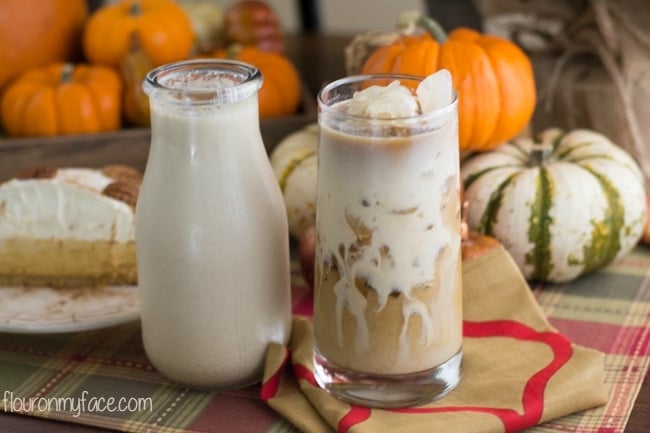 Pumpkin Puree Tip
I've heard there is a canned pumpkin puree shortage this year. Not surprising considering the current state of things.
It is very easy to make your own pumpkin puree at home. Pick up a couple of pumpkin pie pumpkins from the pumpkin patch or grocery store. The should be labeled a pie pumpkins.
They are those cute little pumpkins about the size of a basket ball.
Once you have your pie pumpkin home you can make your own pure pumpkin puree in the Instant Pot or Crock Pot. (links below)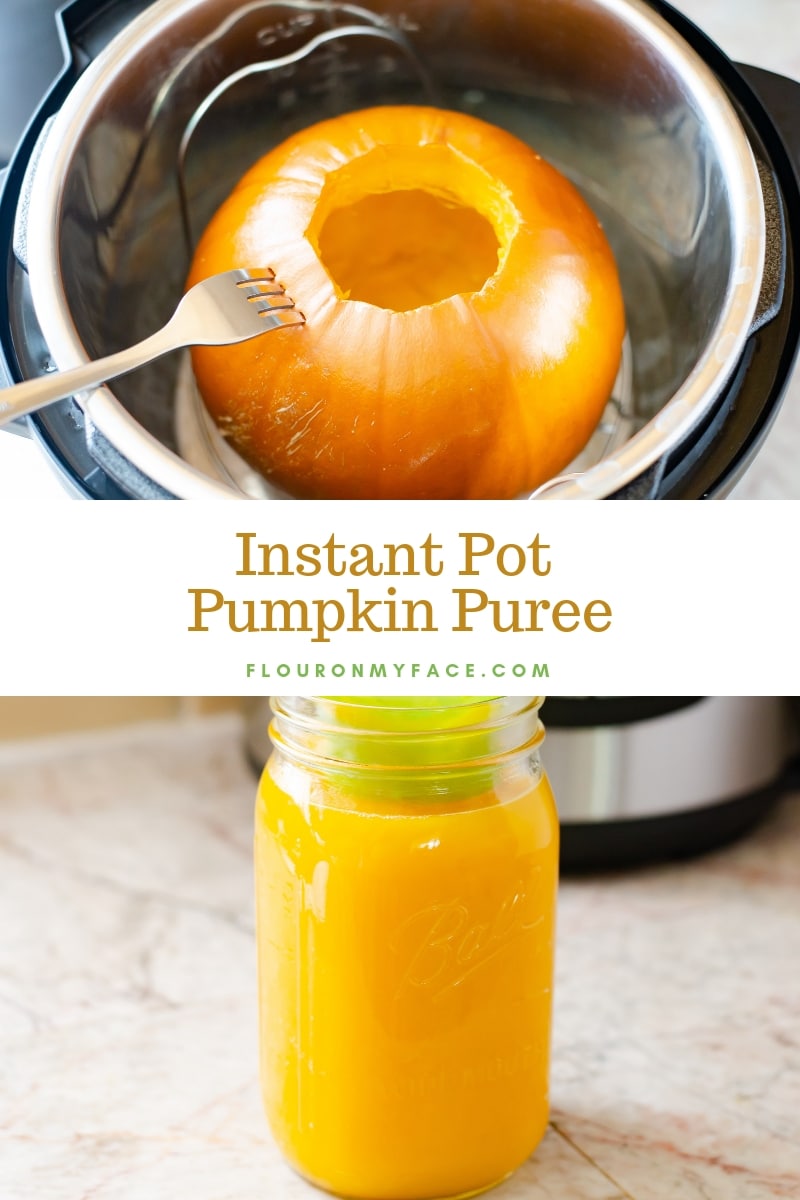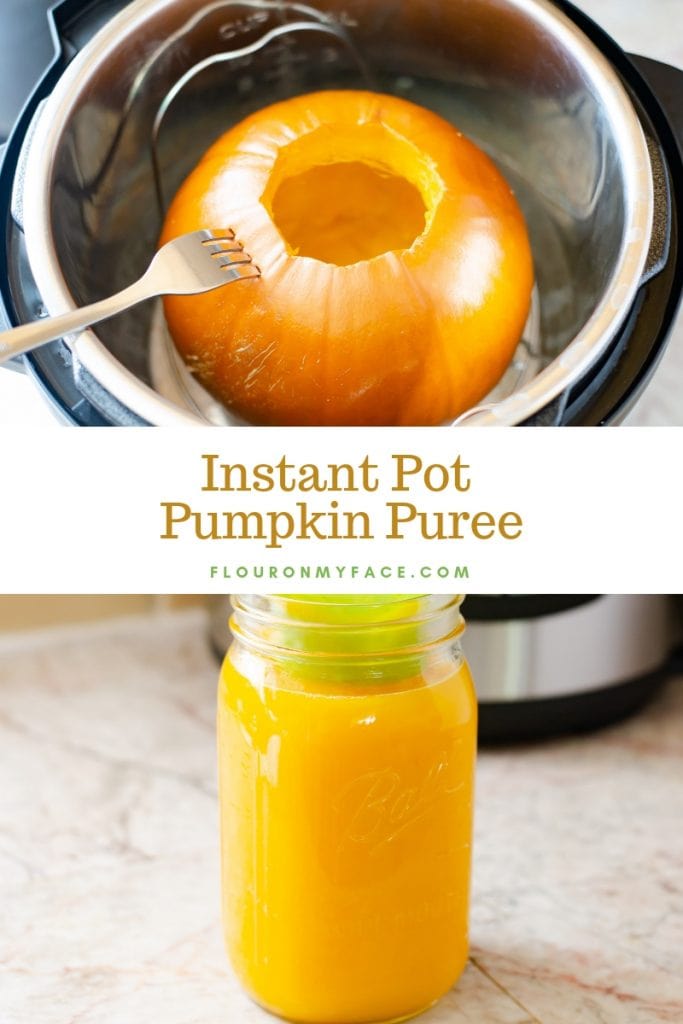 One 3 to 4 pound pumpkin pie pumpkin will yield about 3 cups of homemade pumpkin puree.
Fall Featured Recipes
Weekly Meal Plan Recipes
Wednesday - My Smoked Gouda Alfredo is so yummy you won't believe how fast and easy it is to prepare. Add a side of steamed broccoli for a meal that will remind you of your favorite italian place without the price tag.
Previous October Meal Plans
October Weekly Meal Plan Week 4
October Weekly Meal Plan Week 5
Weekly Meal Plan 14 for October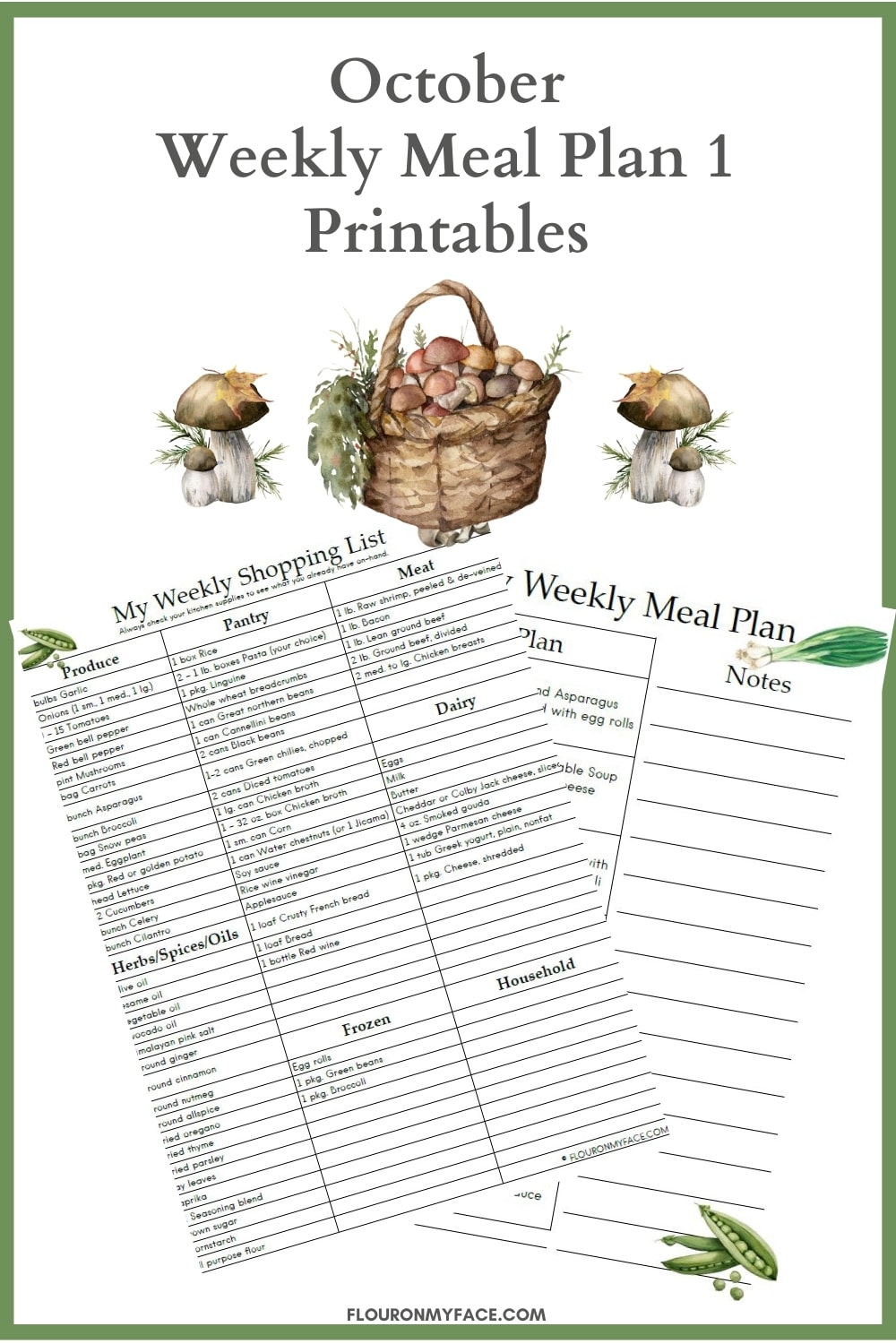 October Menu Plan Printable
Enjoy this month menu plan!
Download and print this weeks meal plan printables.