Wow the month is flying by! Here is the October Weekly Meal Plan 4 with your free printables.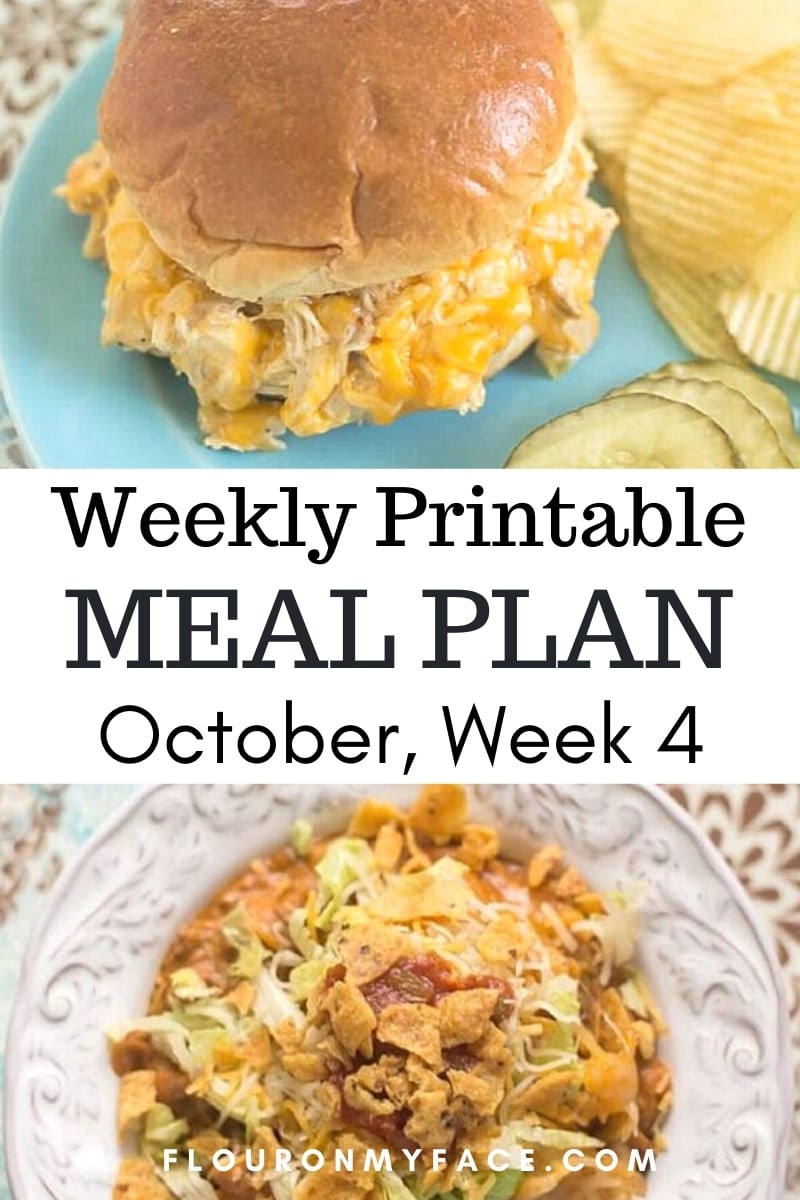 What are you cooking the most this month? Do you like to serve soup, stews and casseroles during the colder months of the year?
Not only do these types of recipes warm you up they are also comfort food.
I think we could all do with a little extra comfort food these days. Why don't you make a warm batch of Crock Pot Pumpkin Spice Latte to enjoy on a cold evening.
Featured Menu Plan Recipes
Crock Pot Casseroles are very easy meals to make.
There are so many variations of these simple but delicious meals that can be cooked in a slow cooker like this Frito Taco Casserole. This recipe is perfect for taco Tuesday!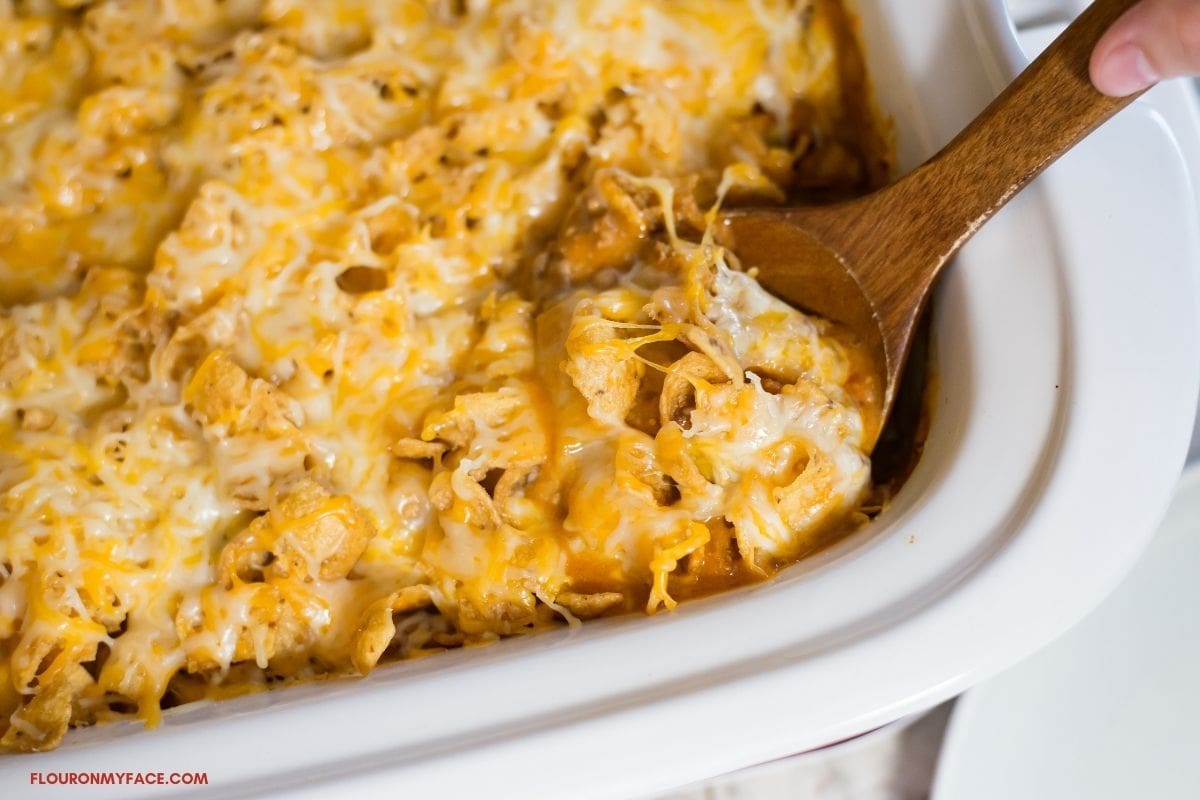 Pumpkin Black Bean Chili is a delicious Fall dinner recipe. I've made it with pumpkin puree but you could also make it with butternut squash or Kabocha squash.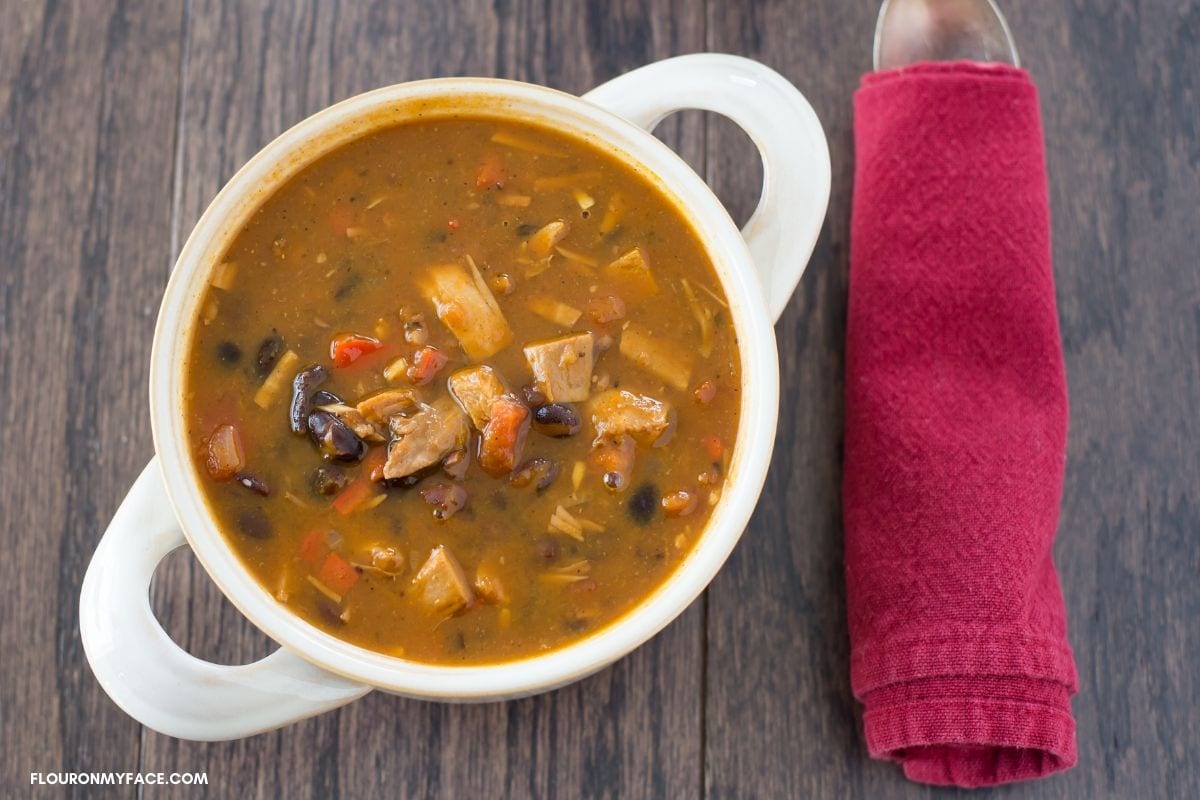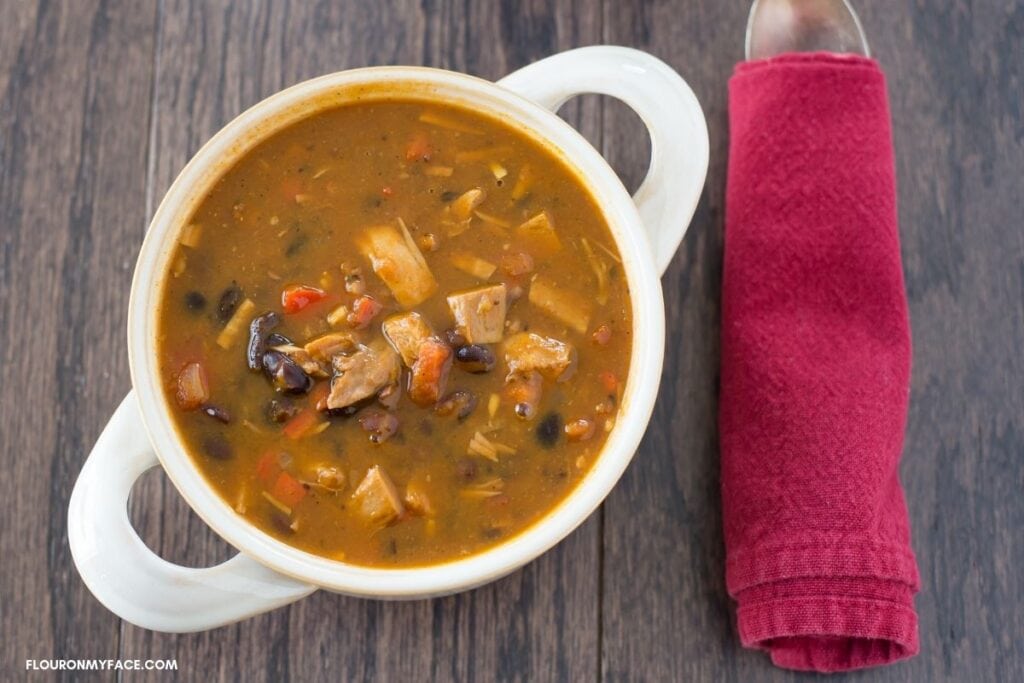 October Bonus Recipes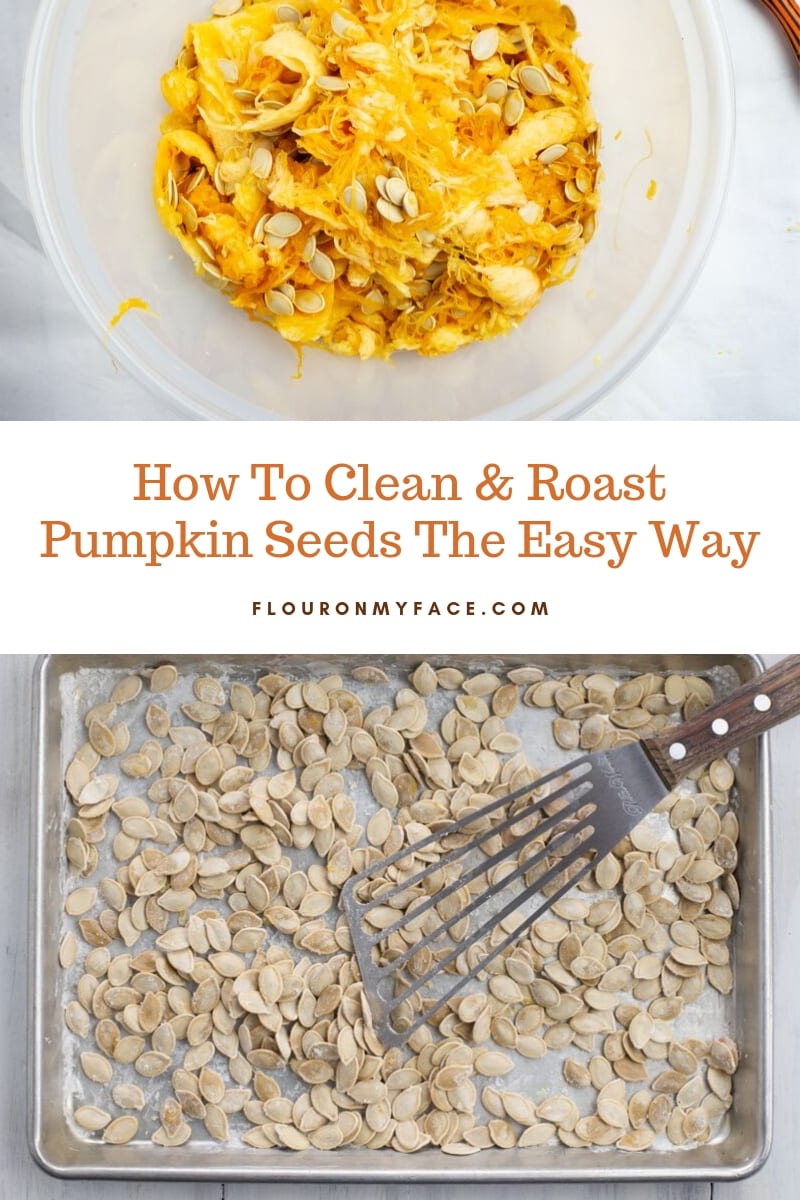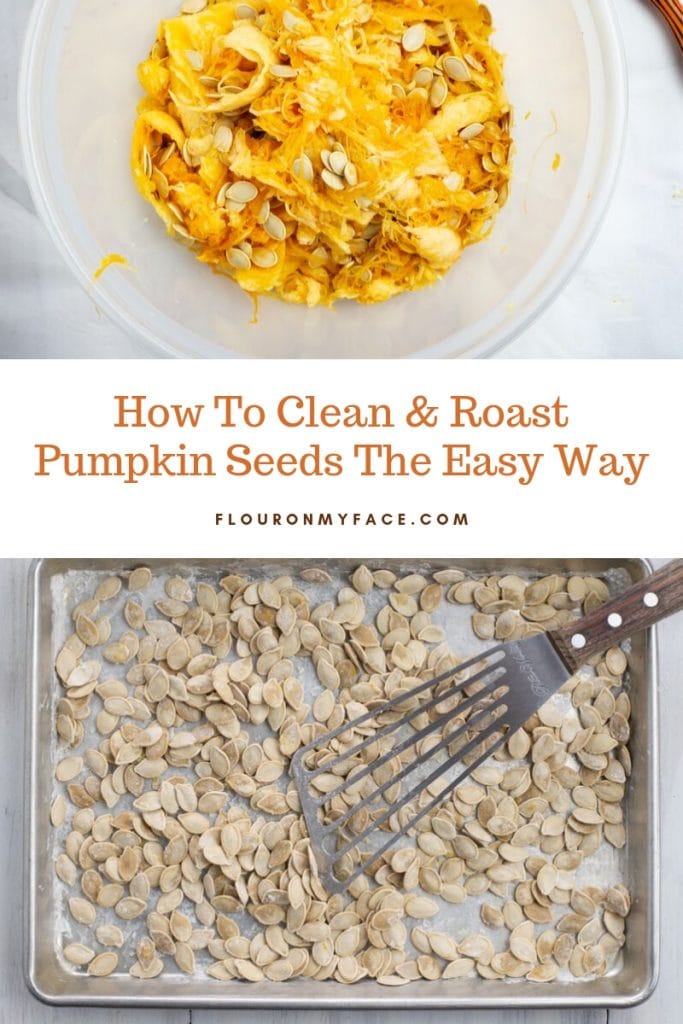 How to Clean & Roast Pumpkin Seeds: Have a fun time with the kids and roast those pumpkin seeds.
If you have been avoiding roasting your Halloween pumpkin seeds because the seeds are hard to clean I have a trick that makes cleaning those fresh pumpkin seeds very easy.
Get a copy of the new Indulgent Pumpkin Recipes eBook.
If you love pumpkin recipes check out the new eBook I have co authored with some of the most amazing bloggers out there!
Head over here for a description of the delicious pumpkin recipes you will find in the eBook.
Weekly Meal Plan Recipes
Previous October Meal Plans
October Weekly Meal Plan Week 4
October Weekly Meal Plan Week 5
October Meal Plan Printable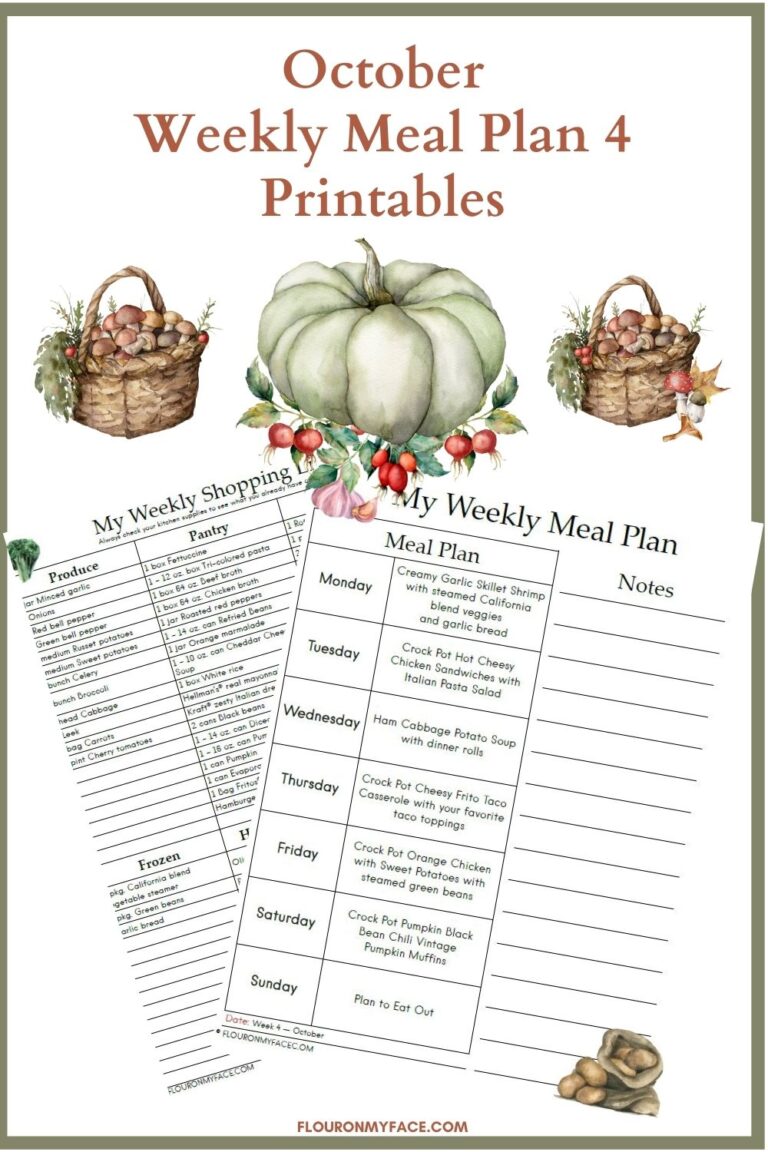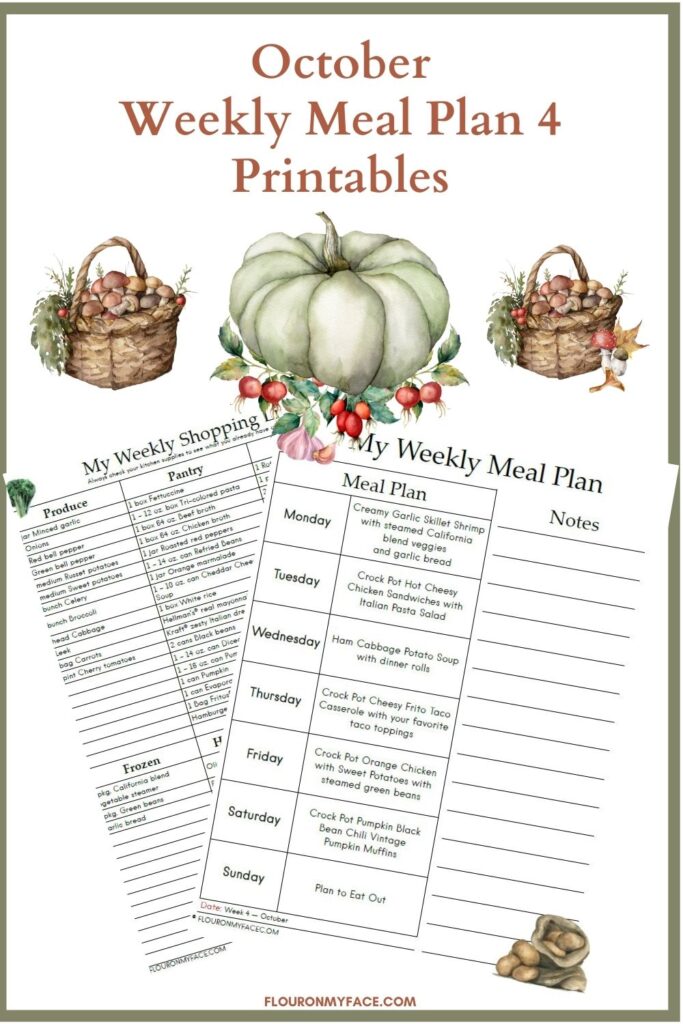 Download and print this weeks meal plan printables