Welcome to this weeks menu plan. As we get ready for the holiday next week following a meal plan is even more helpful during this busy time.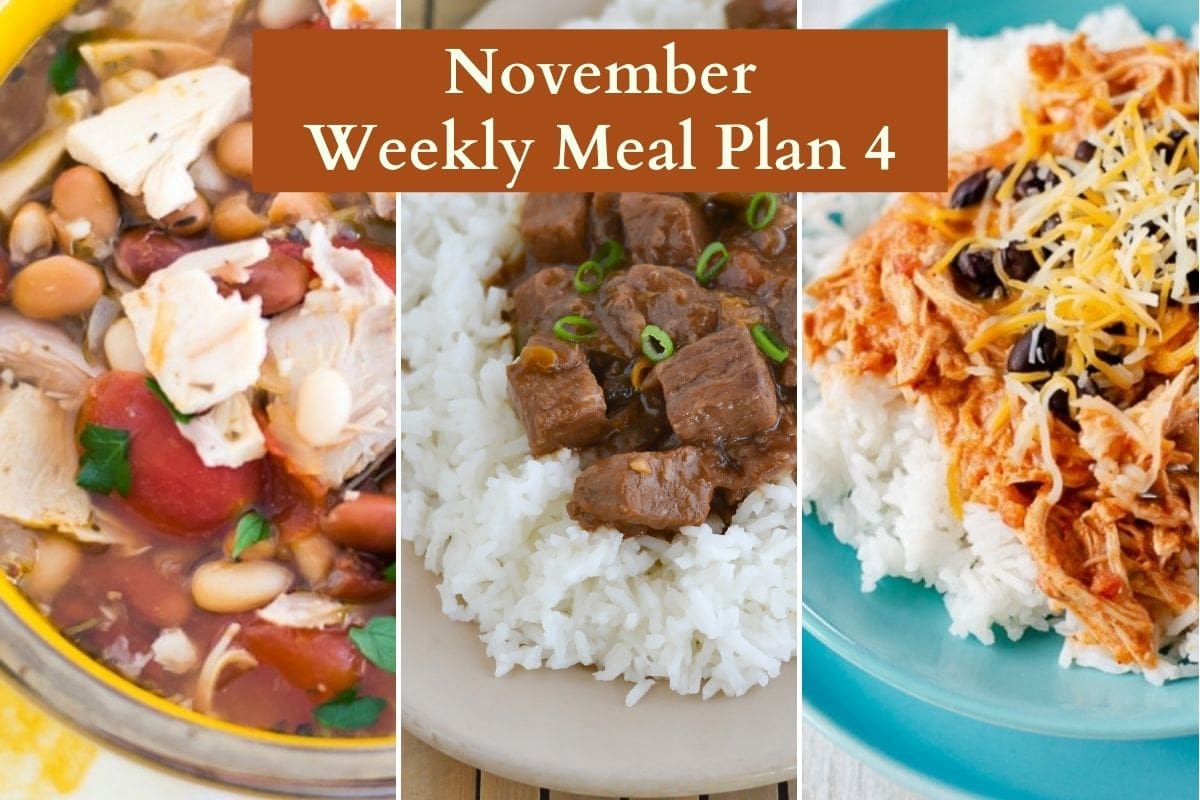 Here we and in a blink of the eye it is the third week of November. One week until Thanksgiving.
This year the holidays are going to be so different for everyone. The November Weekly Menu Plan 4 meal plan includes a post that will help many of you if you will be cooking Thanksgiving dinner for the first time.
If you are an old pro at cooking Thanksgiving dinner it will help you plan your entire Thanksgiving meal from appetizers to roasting the turkey.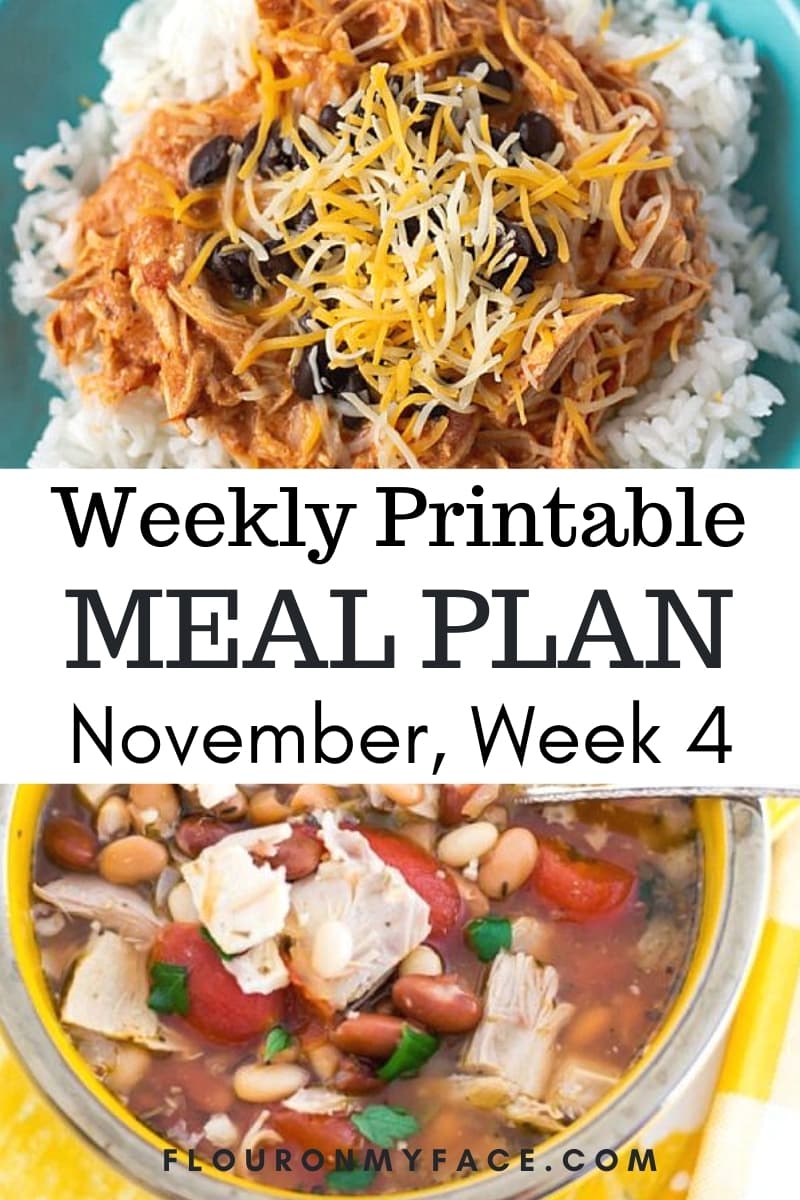 But lets not forget that as exciting as the holiday meal is we still need to feed our family the other 6 days of the week.
This weeks featured recipes
Crock Pot Creamy Chicken Salsa is an easy to make chicken recipe you can serve on a warm soft tortilla or a bed of cooked white rice.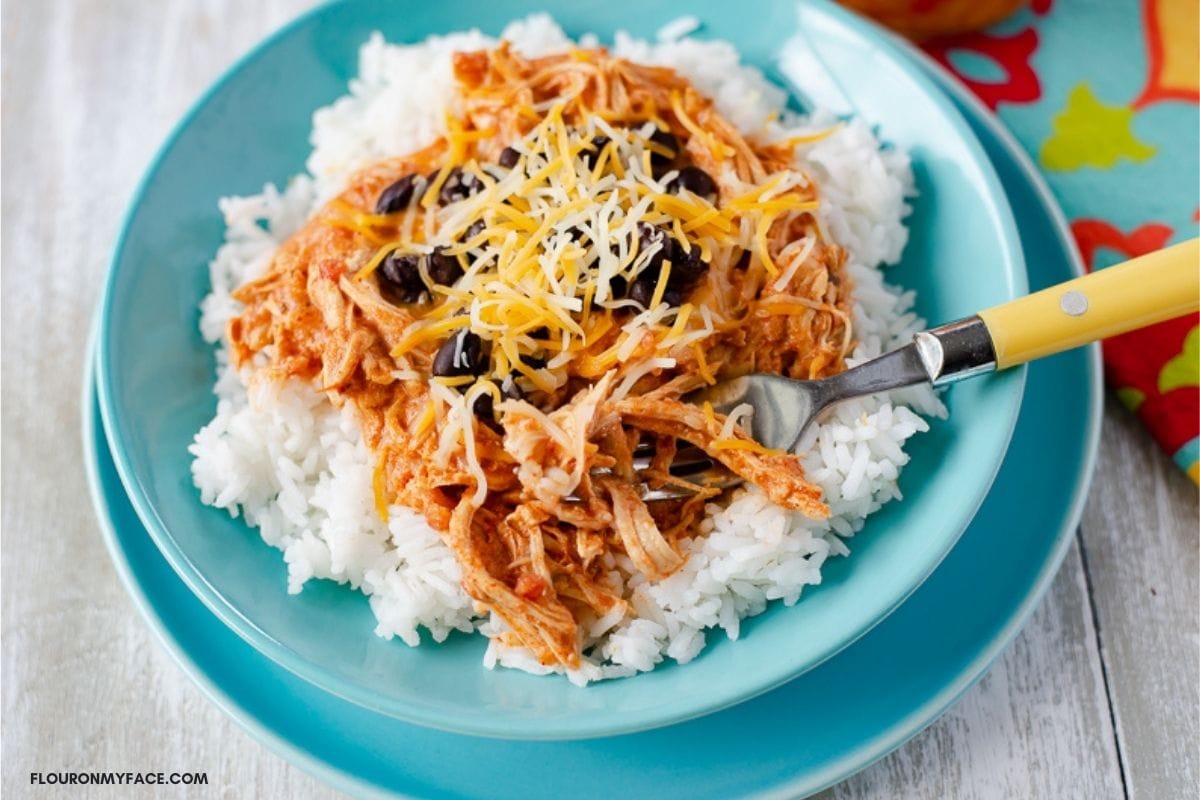 Next week when you have plenty of leftover turkey from Thanksgiving dinner you can make this Crock Pot Three Bean and Turkey Soup recipe.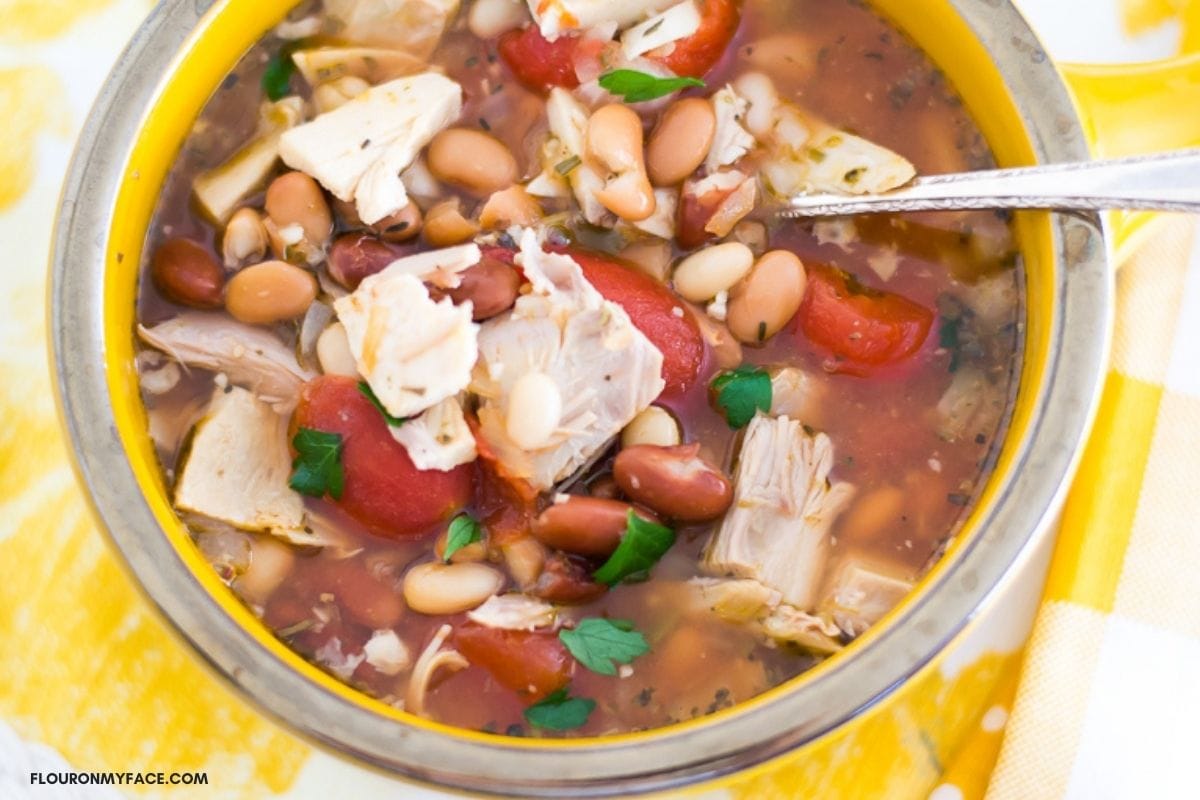 One day next week you can make this crock pot Pepper Steak recipe. We like to eat this served over cooked white rice but it is also delicious served over wide egg noodles.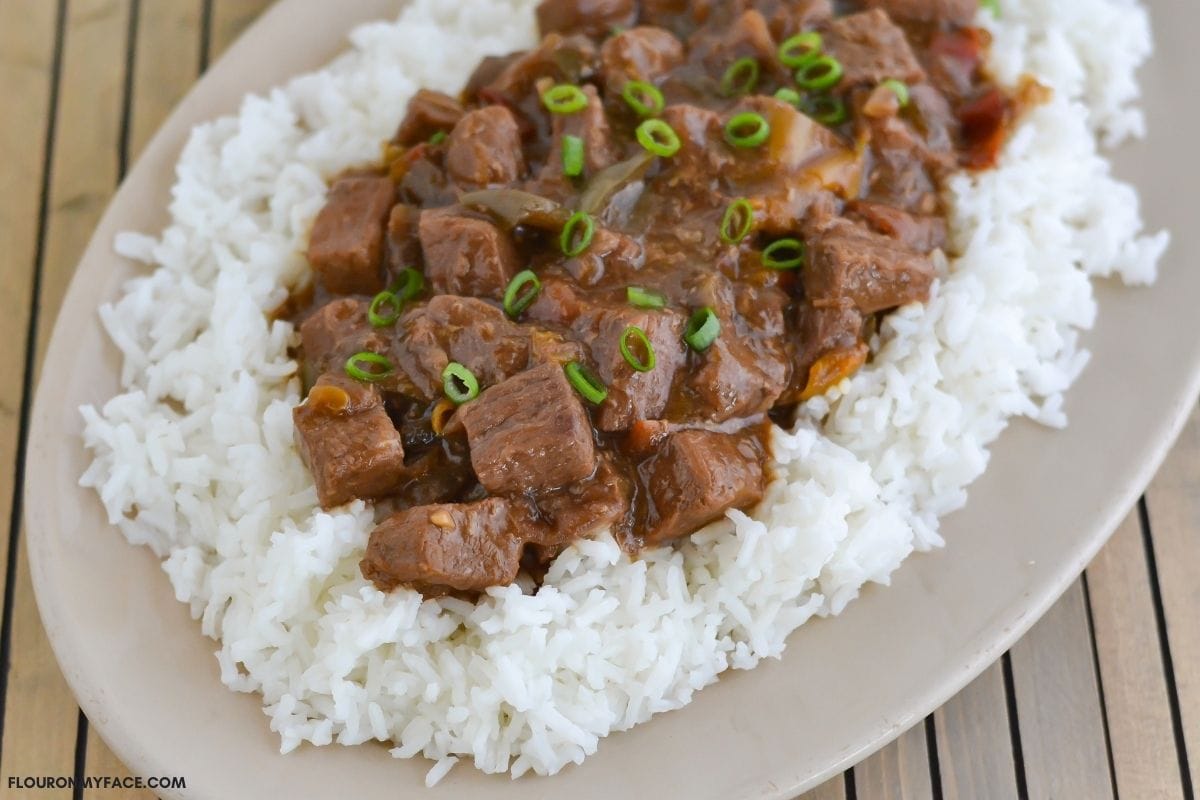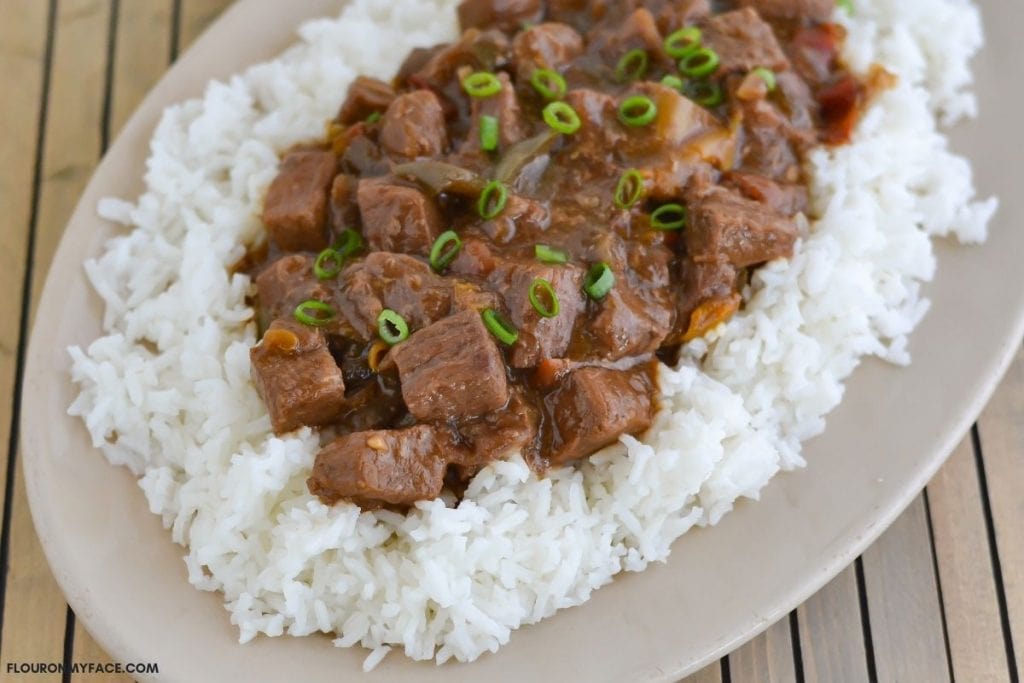 If you love easy & amazing recipes join the Flour On My Face Newsletter and get each of my new recipes delivered right to your inbox.
Related Posts
November Weekly Meal Plan Week 2
Weekly Menu Plan Recipes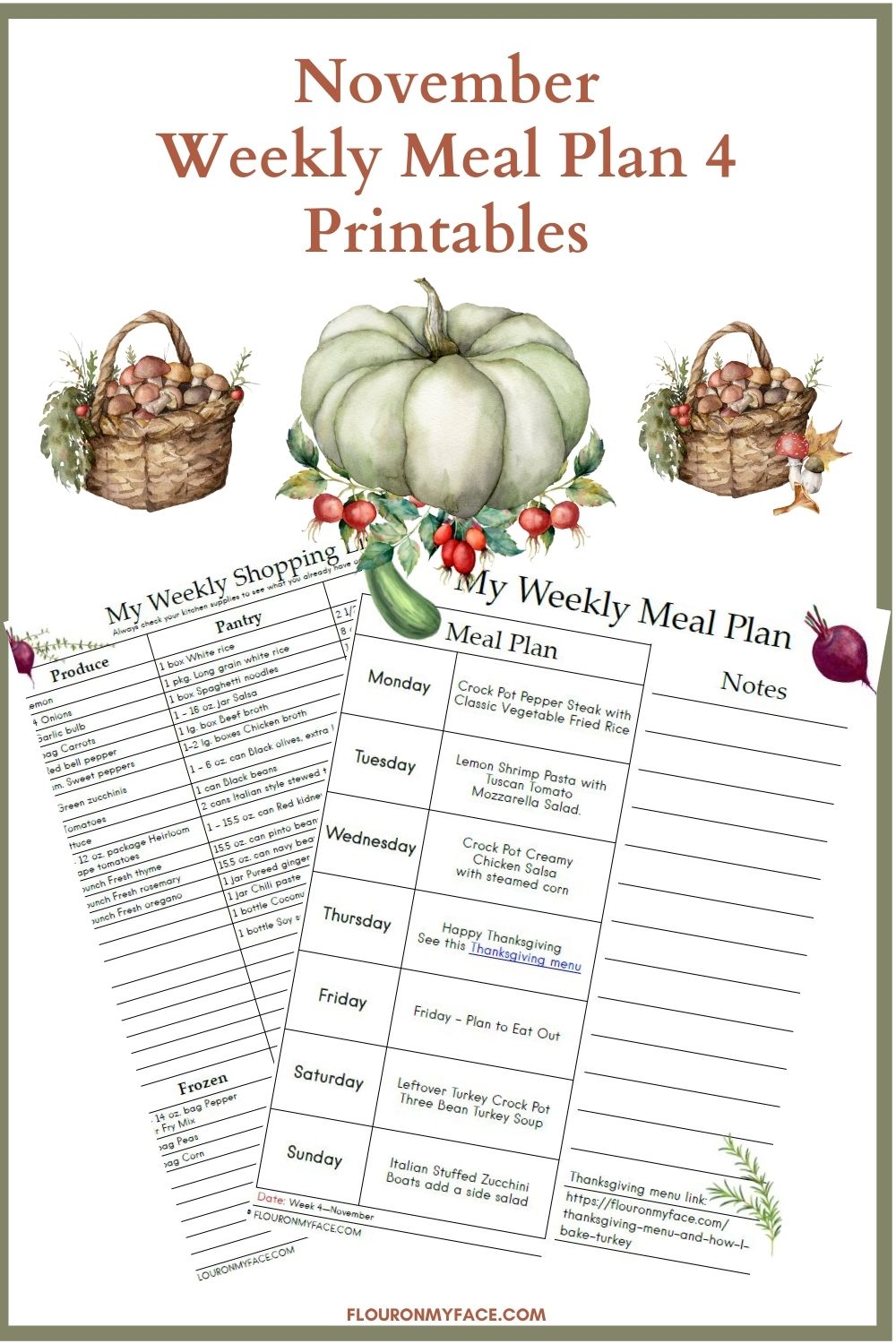 November Menu Plan Printables
Download and print the November Menu Plan printables