November Meal Plan Week 4
November Meal Plan Week 4 for the week of Thanksgiving. Woo hoo turkey day is almost here.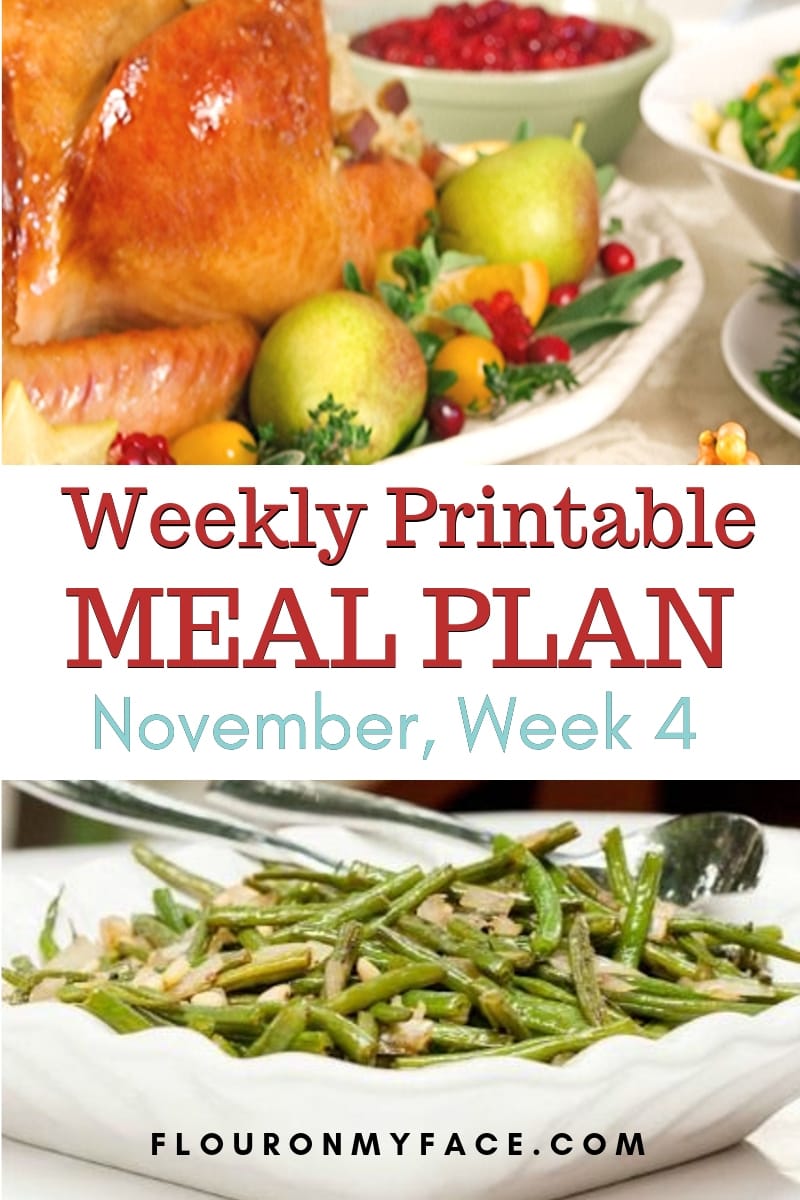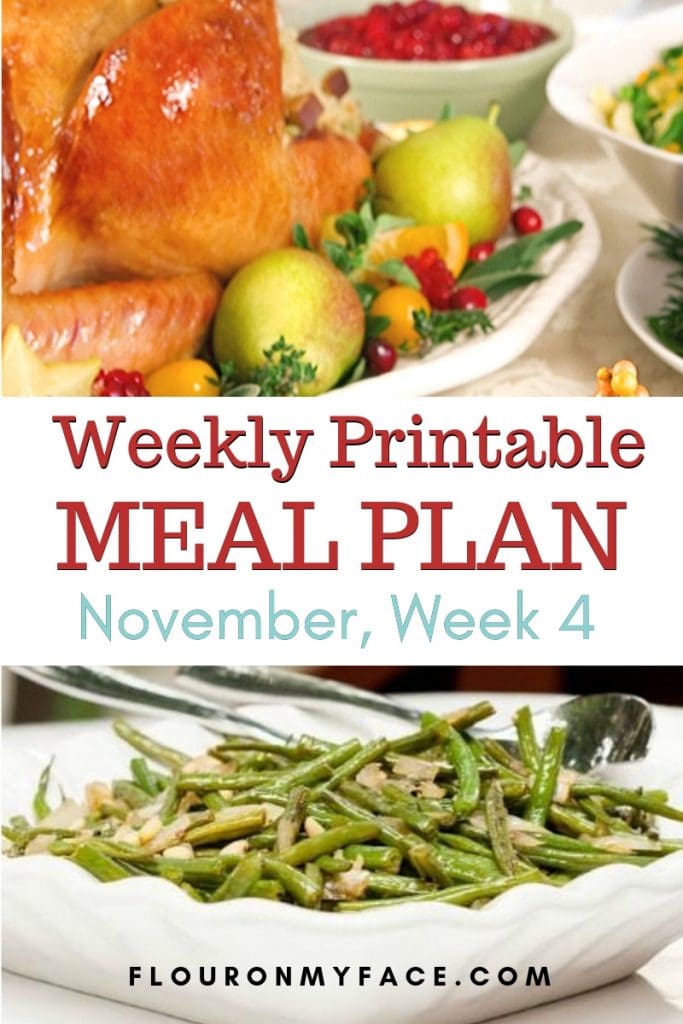 Featured Recipes
This week you'll be dreaming about a big roasted turkey with all the fixings. But there are still 6 other days in the week you need to feed the family.
Take a break at the beginning of the week and make this Crock Pot Frito Taco Casserole for dinner.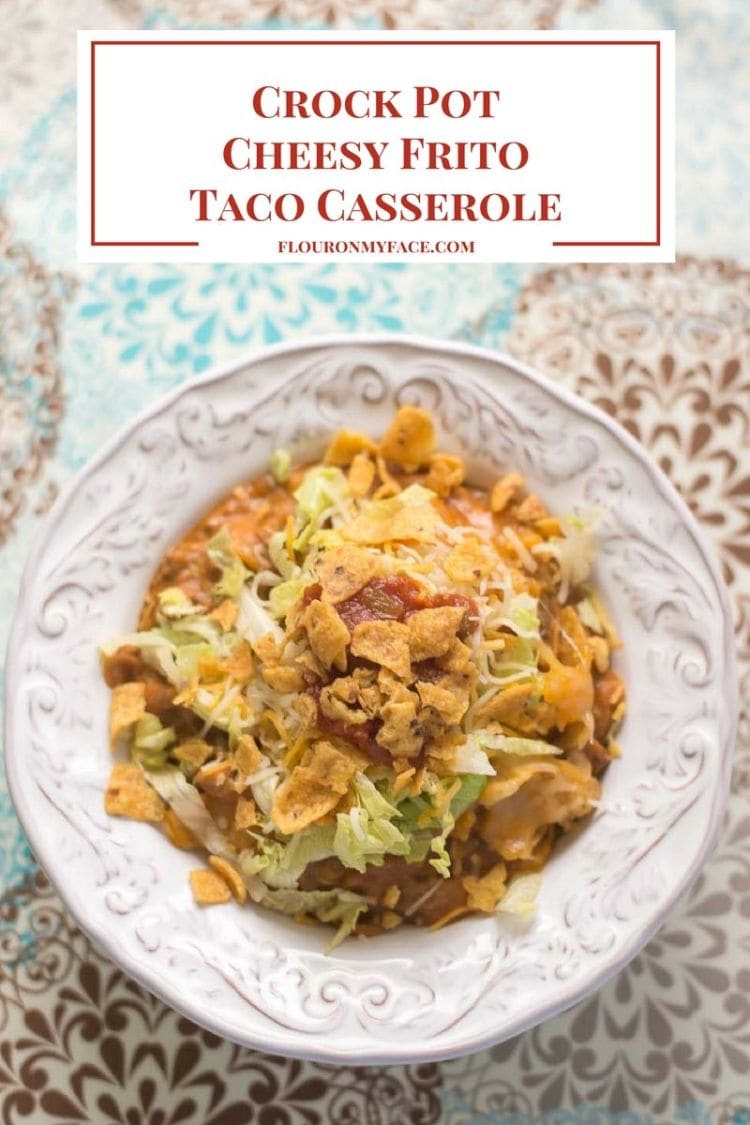 25+ Thanksgiving Side Dish Recipes
I love Thanksgiving side dish recipes! The sides are my favorite part of the holiday meal. Check out these 25+ Thanksgiving Side Dish recipes and see if you can find a few to serve this year.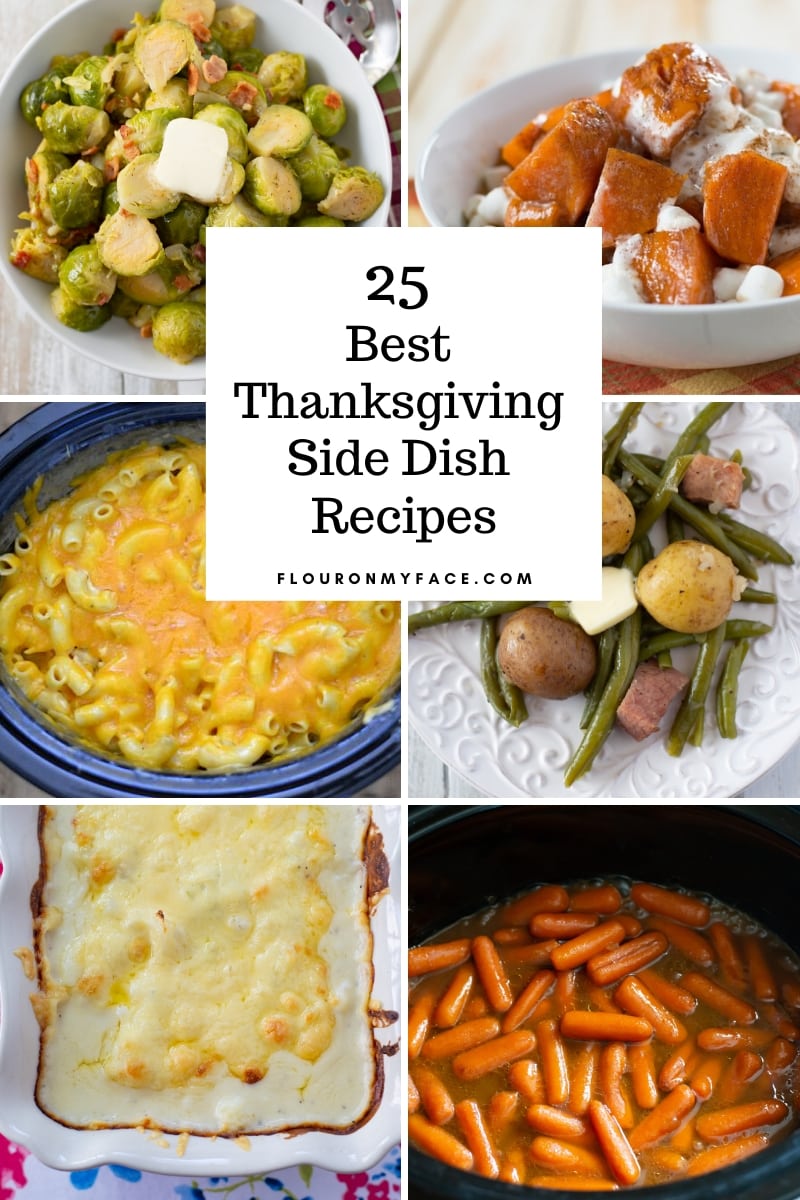 Recipes using leftover ham
You might need some recipes using leftover ham.
I've put together all of the recipes I have shared that use leftover holiday ham. The best part of the holidays is leftovers!
I love using the ham bone to make soup recipes. I also like to cube the leftover ham and stick it in the freezer for later on. This is a great way to plan ahead and save money.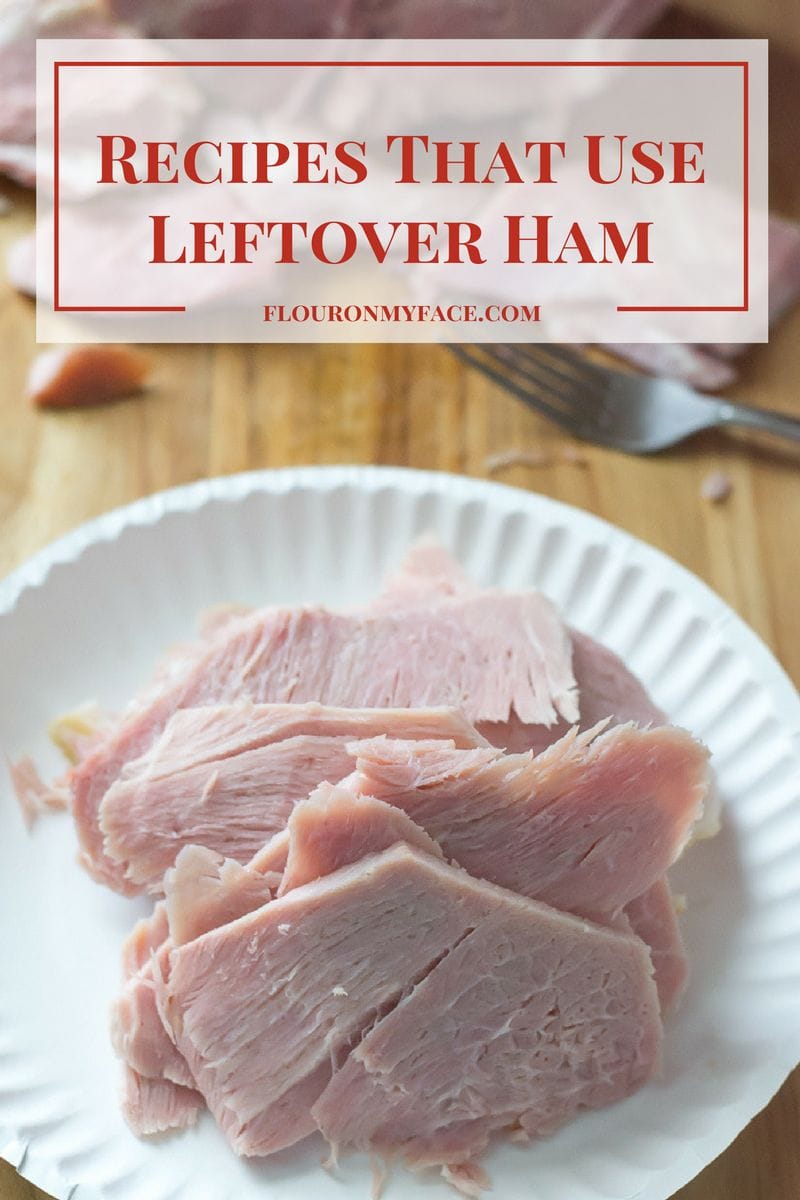 If you love easy & amazing recipes join the Flour On My Face Newsletter and get each of my new recipes delivered right to your inbox.
The day after Thanksgiving is the perfect time to make my Crock Pot Three Bean Soup with some of that leftover turkey.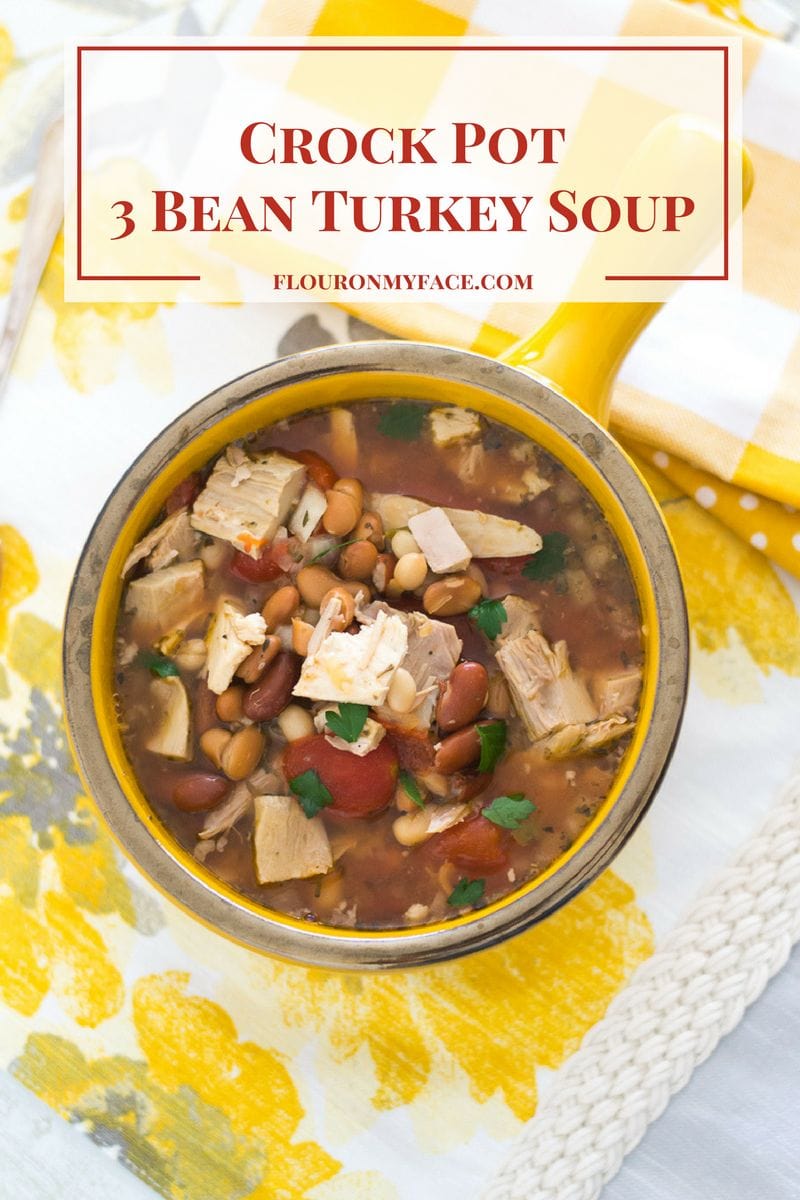 November Meal Plan Week 4 Menu
Print this weekly Meal Plan and shopping list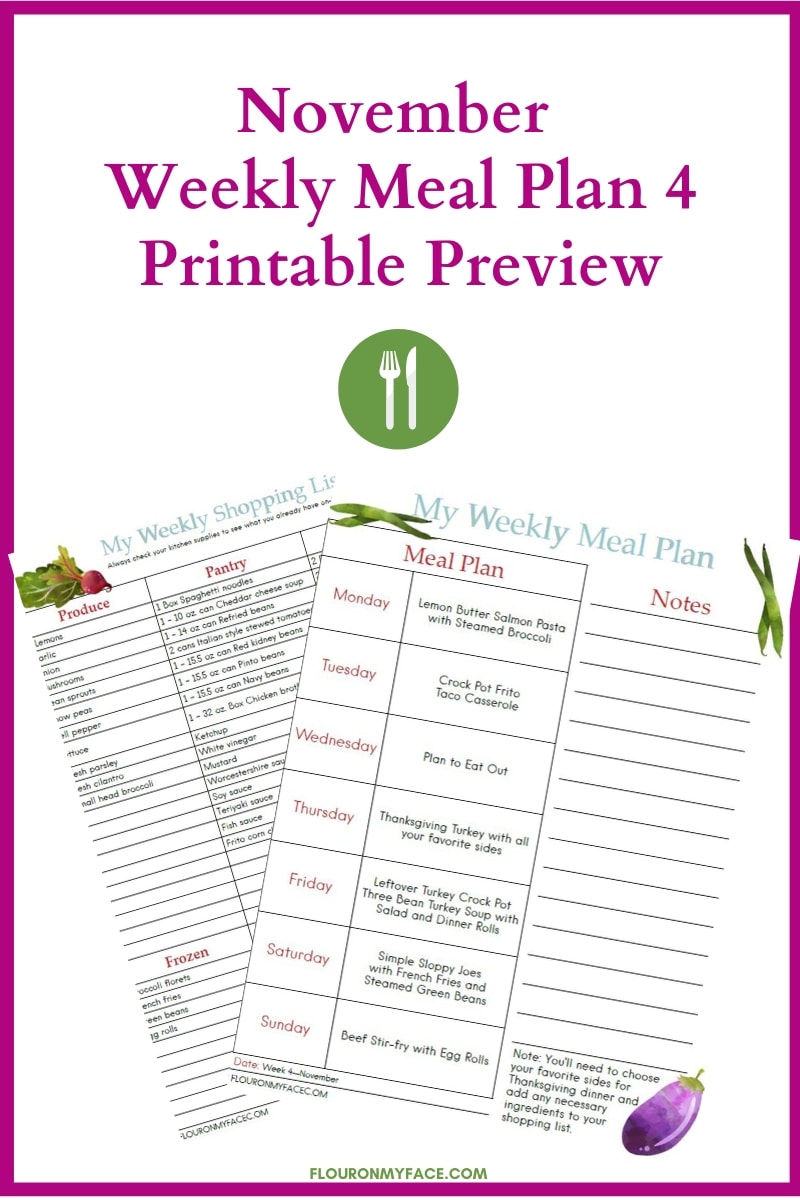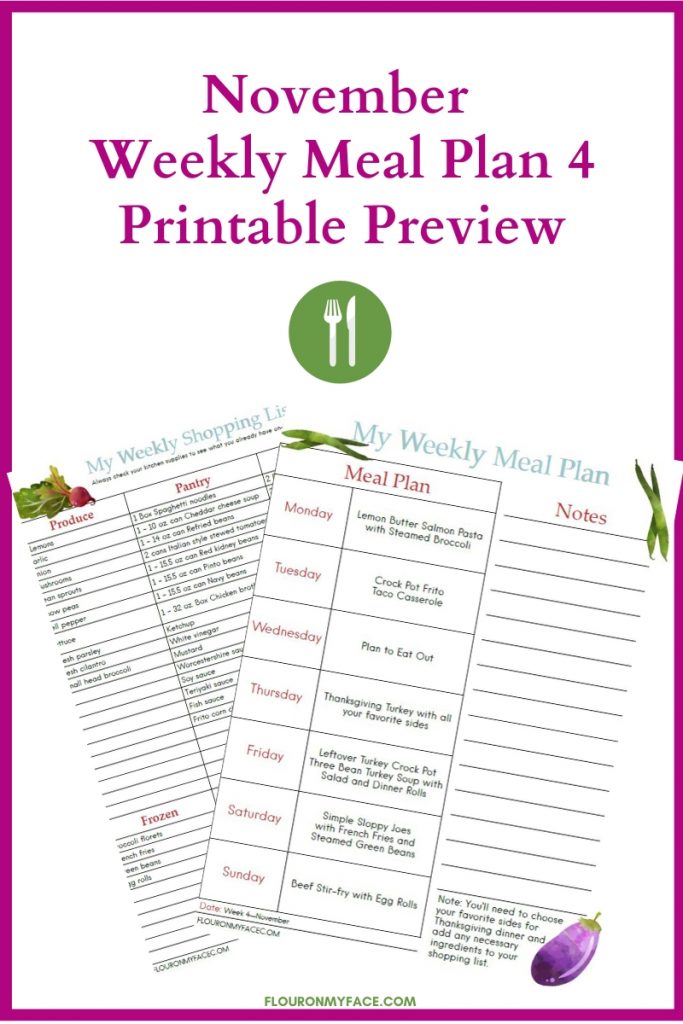 Download the November Week 4 Meal Plan and shopping list.