November Meal Plan Week 2
November Meal Plan Week 2 menu and printable grocery list. Have you been enjoying all the delicious meal plan recipes?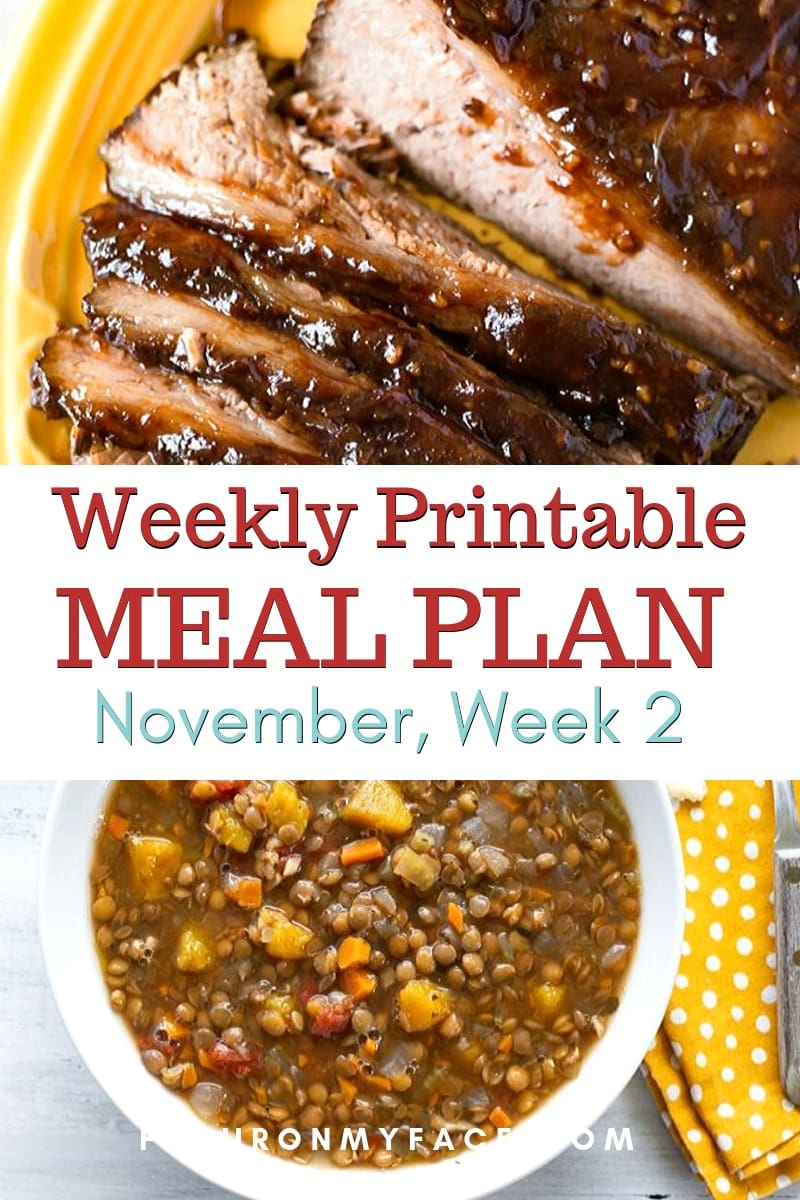 Featured Recipes
Crock Pot Lentil Butternut Squash Soup for a chilly fall meal. Lentil bean soup is one of the easiest dried bean soups to cook.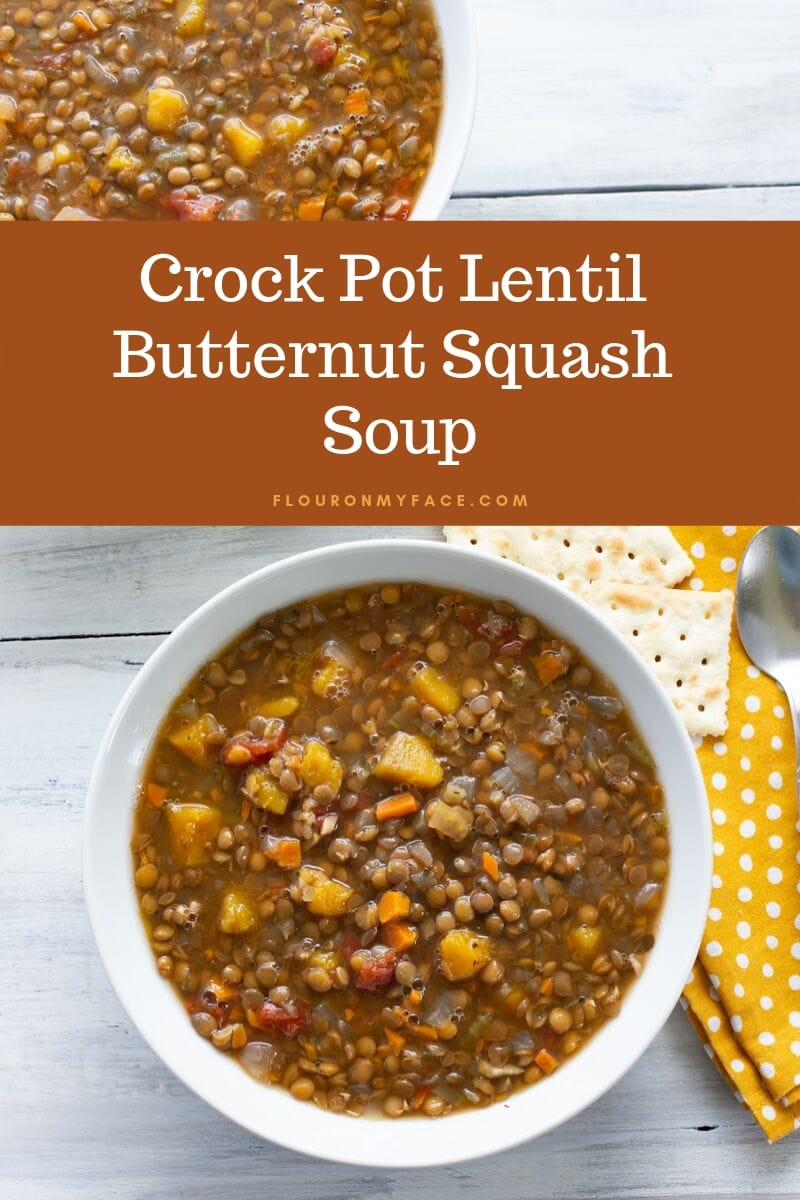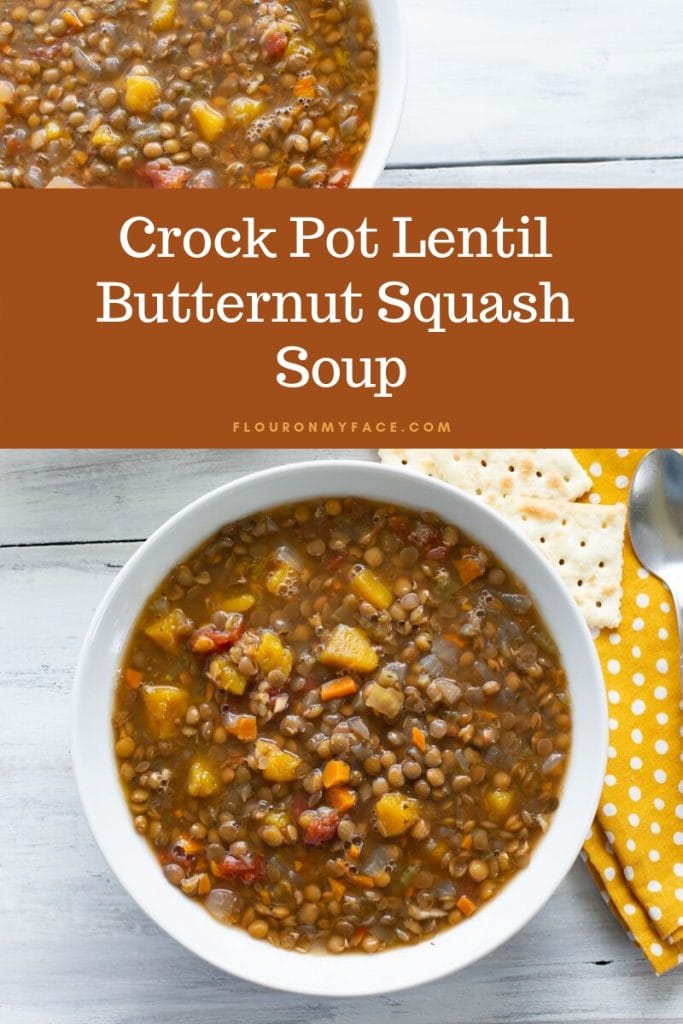 Crock Pot Soup Recipes
Have you checked out my Crock Pot Soup recipes page for more warming delicious soup recipes yet?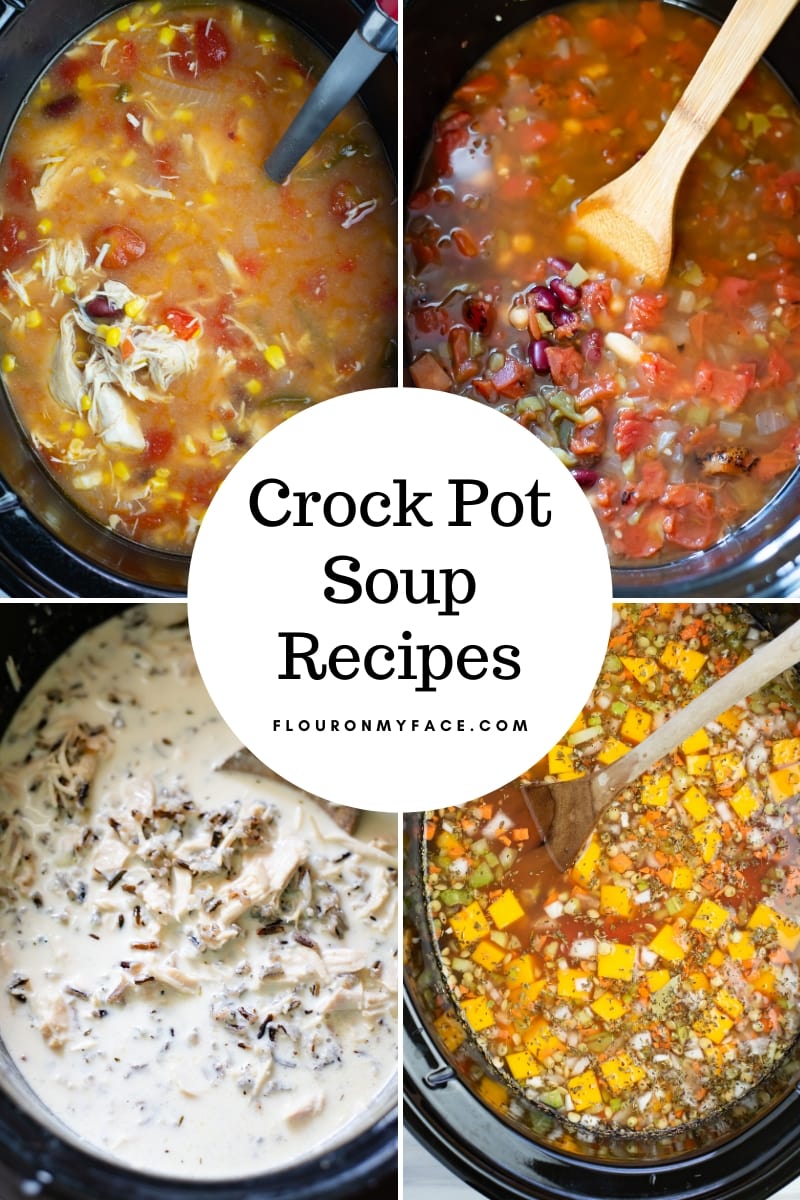 Crock Pot Soup recipes are perfect during the fall and winter. Homemade soup is comfort food and it can help warm you up.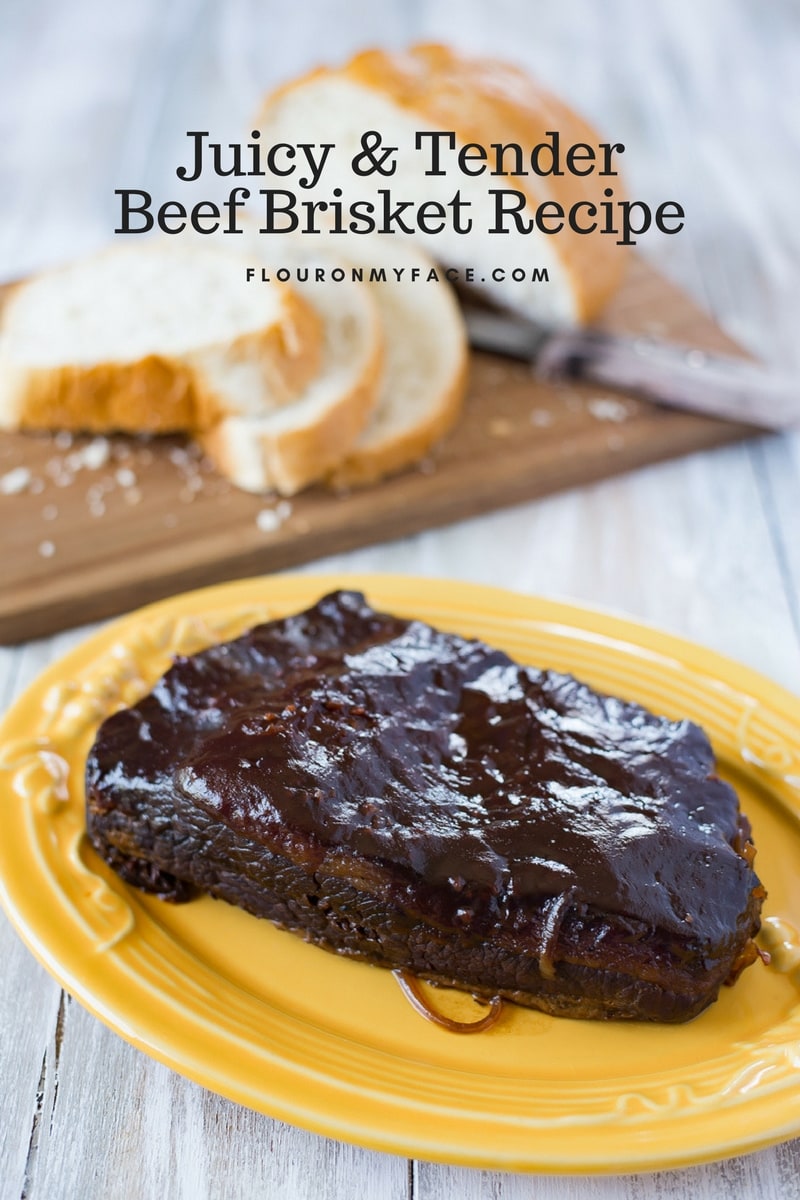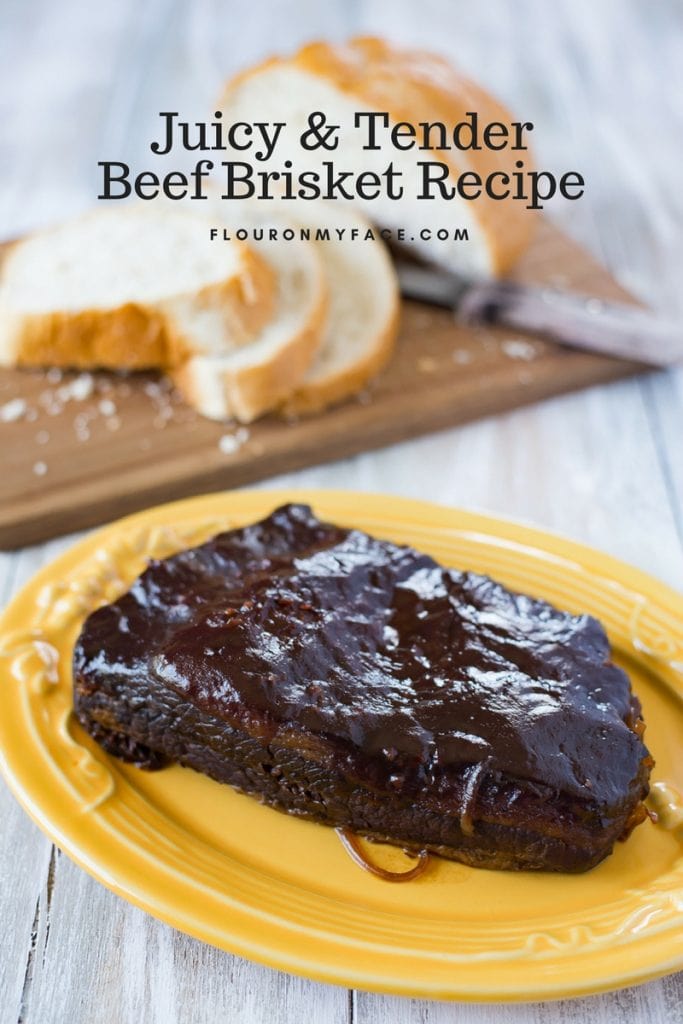 Crock Pot Smoked Barbecue Beef Brisket is the best way to eat beef brisket. When you cook a beef brisket for hours in a slow cooker the meat is so tender it falls apart.
Get a jump on Thanksgiving Menu Planning
Here are a few of my favorite Thanksgiving side dish recipes to help you with your Turkey Day menu plan.
You can head over to my crock pot recipes page and my Instant Pot recipes page for more easy and delicious Thanksgiving recipes.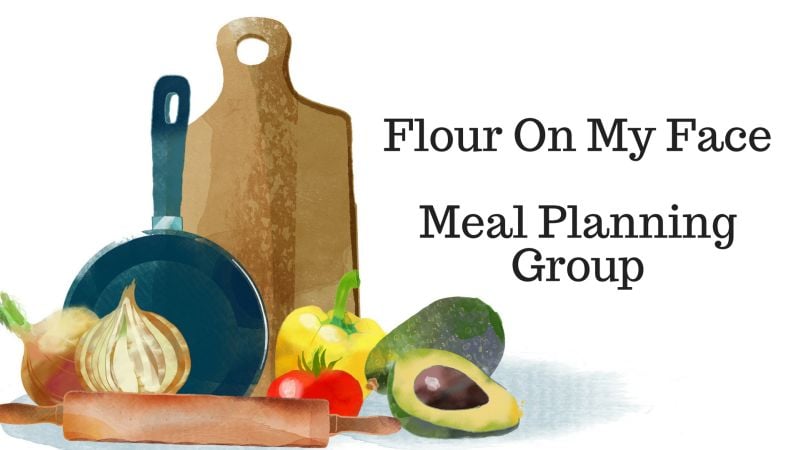 Come hang out with me and some other happy meal planners.
Ask your meal planning questions or share some of your own meal planning tips in the Meal Planning Facebook group.
November Weekly Meal Plan Week 2 Menu
Monday- This Friendship Casserole from Cook Eat Go is a fast, yummy option for a weeknight dinner. Add a frozen California blend vegetable steamer for a super easy side dish.
Tuesday- Mix up Taco Tuesday with this Easy Taco Pizza from My Joy-Filled Life. Serve with applesauce.
Wednesday- Plan to Eat Out
Thursday- Lentils are so healthy for you and you will love them in my Crock-Pot Lentil Butternut Squash Soup This soup is packed full of veggies and makes a complete meal.
Friday- This Creamy Asiago Chicken Pasta from A Simple Pantry will be a treat after a long week. Serve with garlic bread and a side salad.
Saturday- My Amazing Crock Pot Smoked Barbecue Beef Brisket Serve with macaroni and cheese and coleslaw.
Sunday- Sweet-Tart Cranberry Chicken from A Quiet Simple Life. Serve with rice and steamed carrots.

November Weekly Meal Plan 2 Printable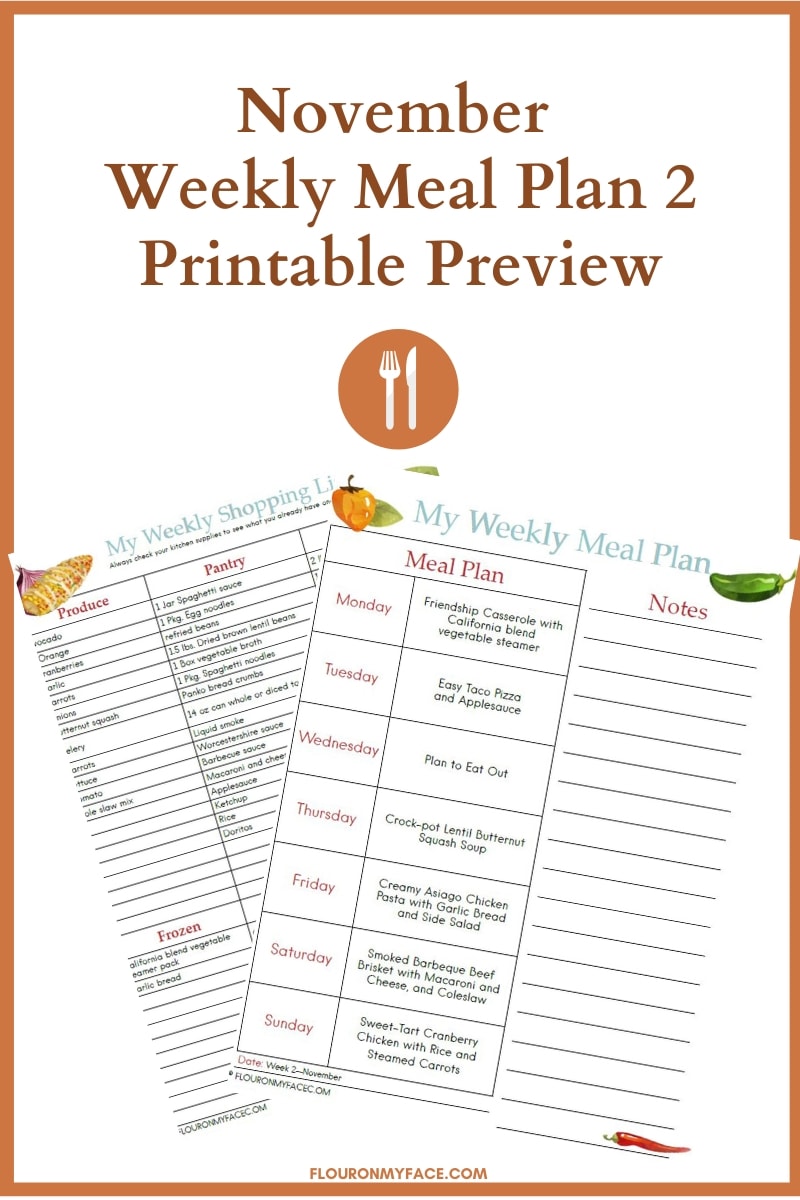 Download the November Weekly Meal Plan Printable