November Meal Plan Week 1
November Meal Plan Week 1 menu and printable shopping list is here. This weeks meal plan will help you get dinner on the table all week long.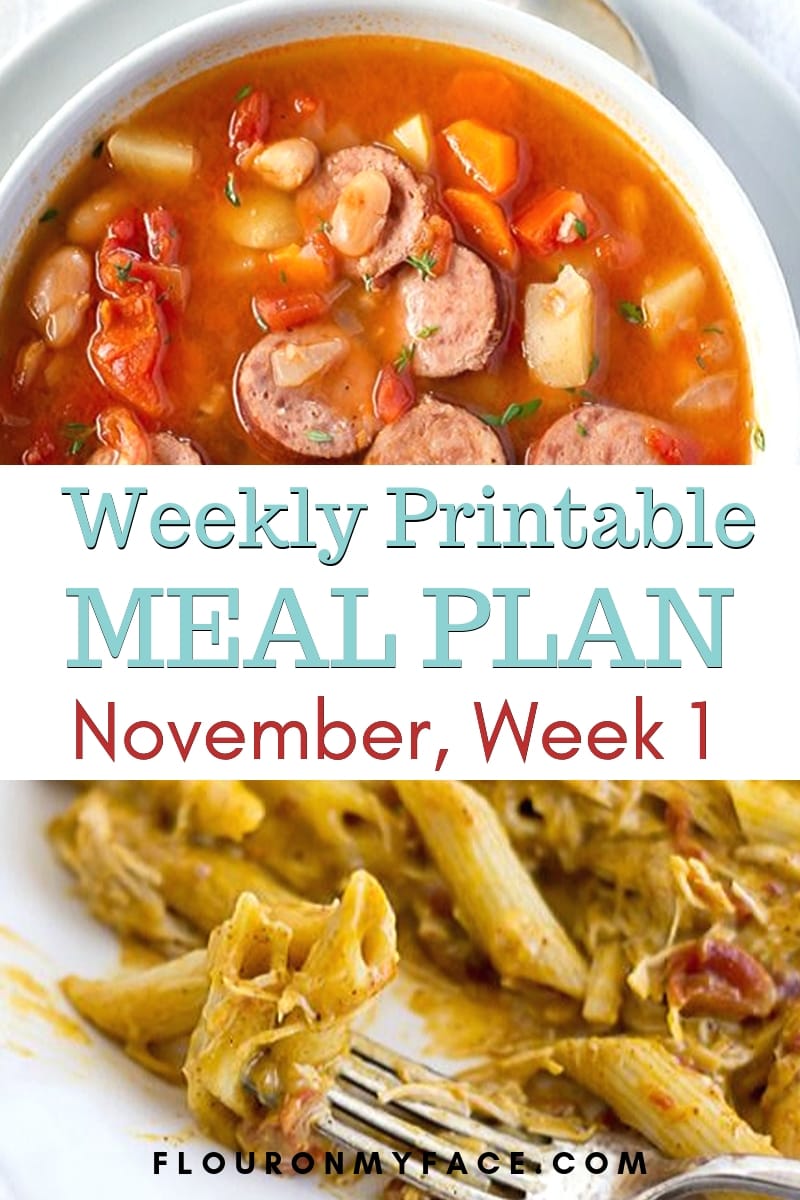 Weekly Featured Recipes
How To Make Roasted Pumpkin Seeds
This week, when you are carving pumpkins with the kids, save those pumpkin seeds and make roasted pumpkin seeds!
I'll show you how easy it is to clean and roast fresh pumpkin seeds. This is a great Halloween project for the kids!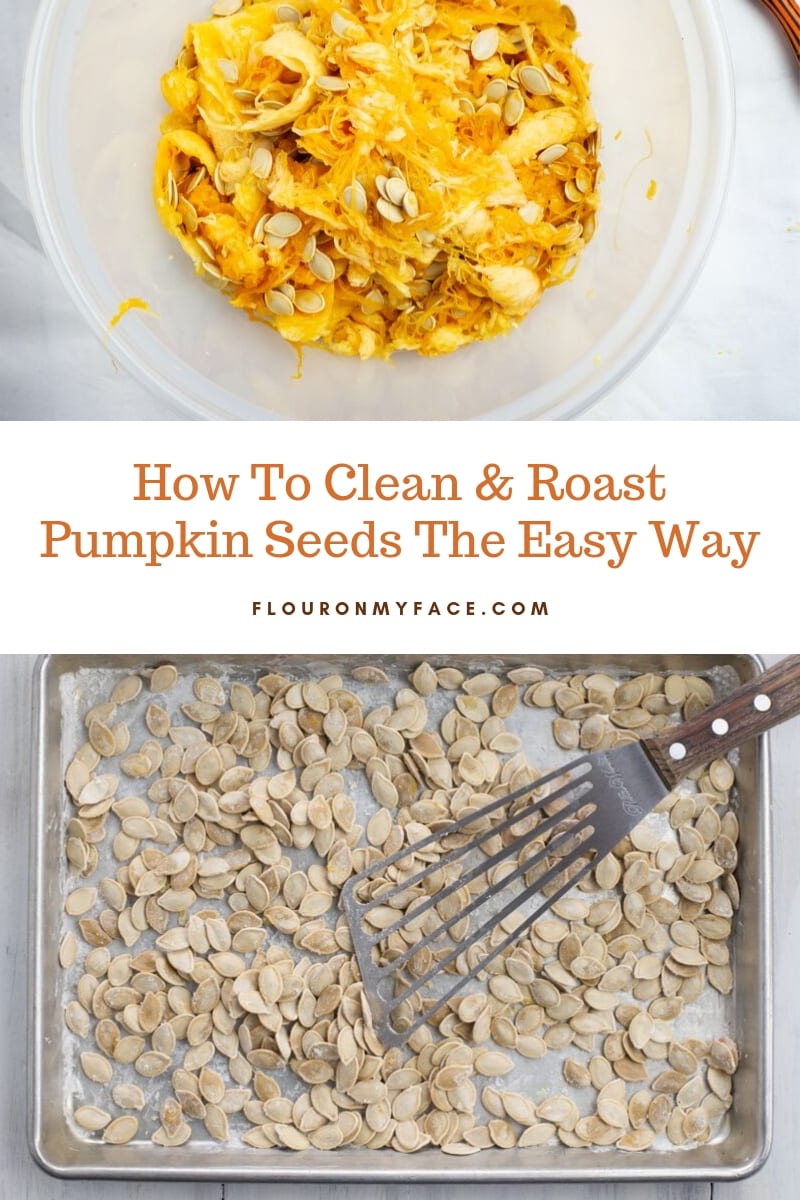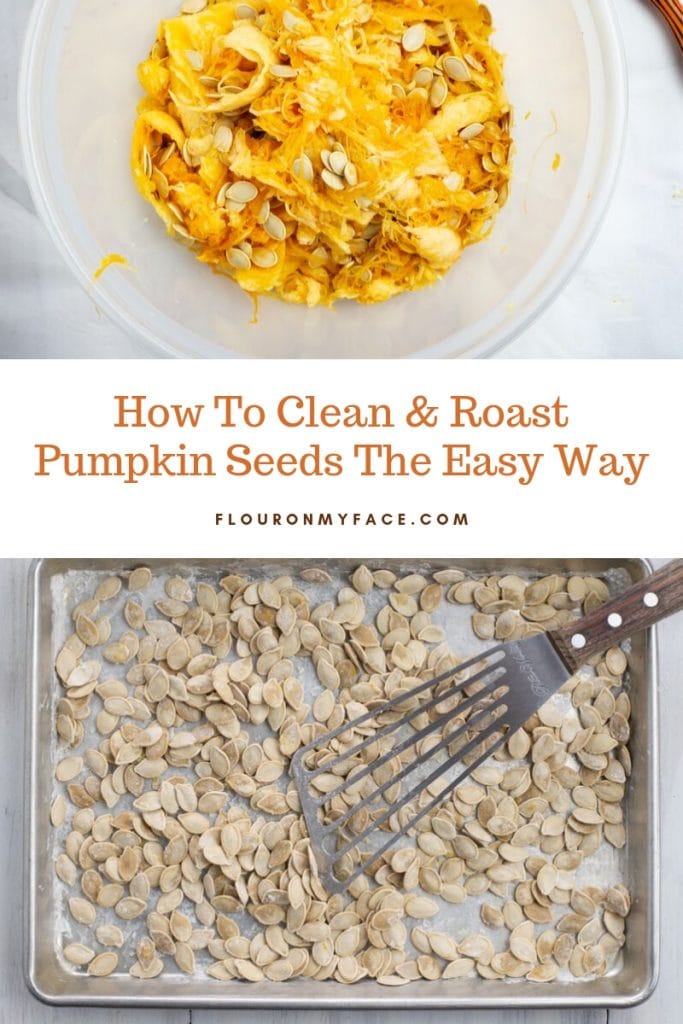 Easy Halloween Night Dinner
My Crock Pot Kielbasa Soup would be the perfect dinner for Halloween night. While your out trick or treating it can be simmering on the counter ready to eat when you get back home.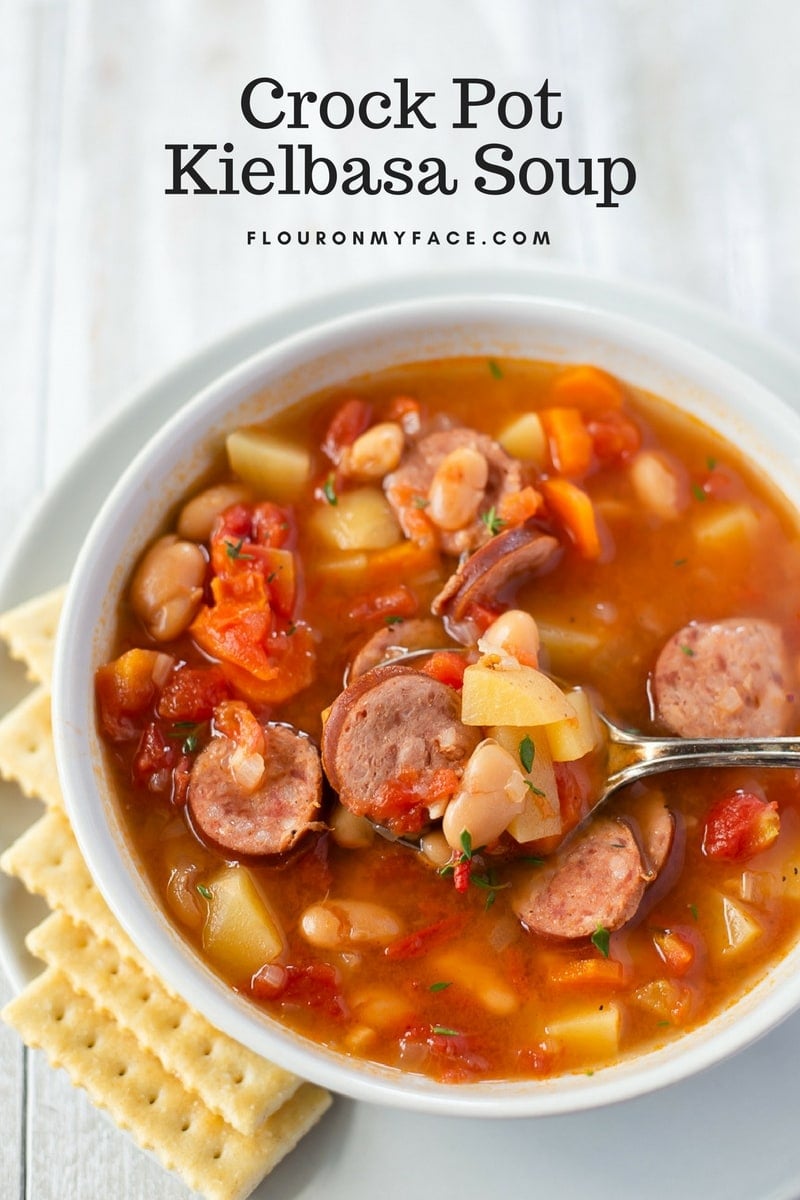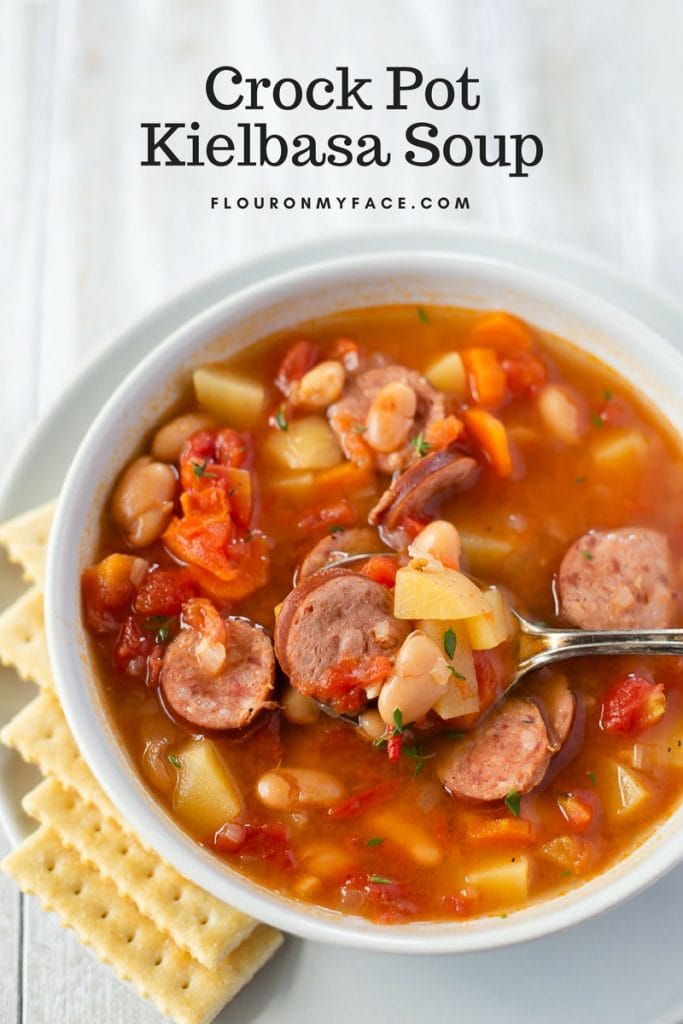 Crock Pot Buffalo Ranch Chicken Casserole
Creamy buffalo ranch chicken casserole is so easy to make in the crock pot.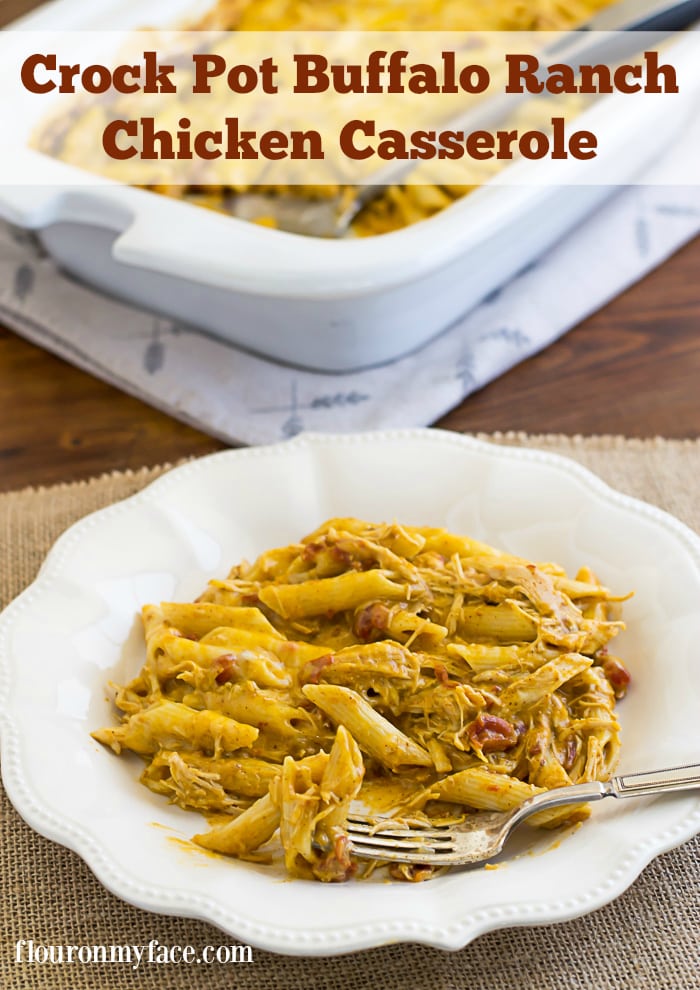 Have you Subscribed To The Newsletter Yet? If not your missing out on all the amazing recipes I share!
If you love easy & amazing recipes join the Flour On My Face Newsletter and get each of my new recipes delivered right to your inbox.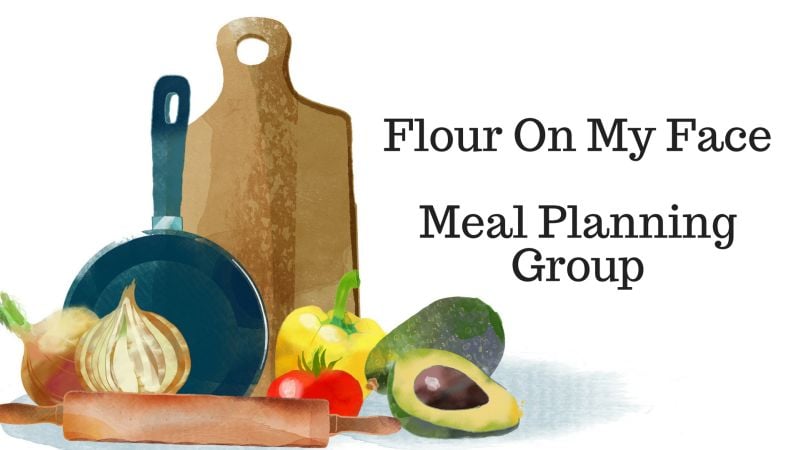 Come hang out with me and some other happy meal planners.
Ask your meal planning questions or share some of your own meal planning tips in the Meal Planning Facebook group.
November Meal Plan Week 1 Menu
October Weekly Meal Plans
Want to see what you missed in October? Check out the October Weekly Meal Plans below.
November Meal Plan Week 1 Menu Plan Printables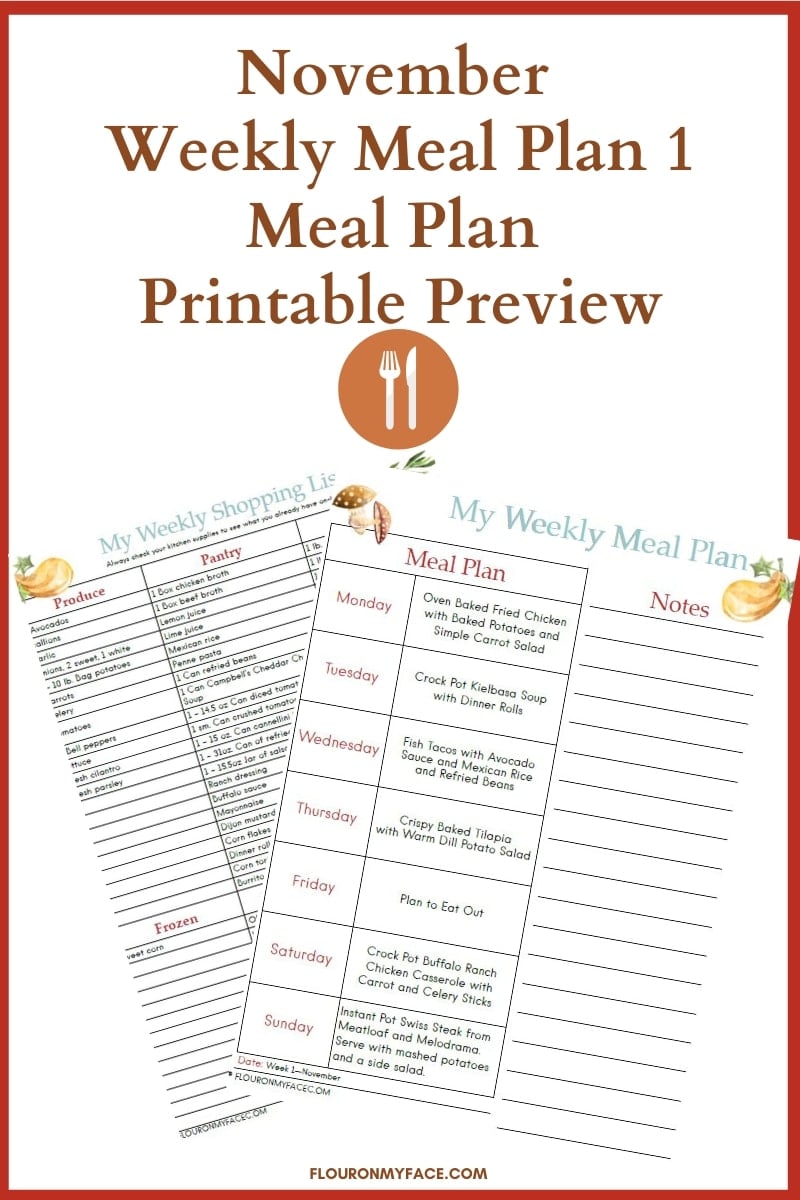 Download and print the November Weekly Meal Plan 1 weeks Menu Plan and Shopping List!
Want to write your own weekly meal plan? You can find all the beautiful custom-made blank weekly meal planner printables and grocery list printables on the Meal Plan Printables page. Pick and choose from 12 sets of menu planning printables-one for each month of the year.