Need help planning dinner? This weeks meal plan will help you feed your family and get dinners on the table your family will love!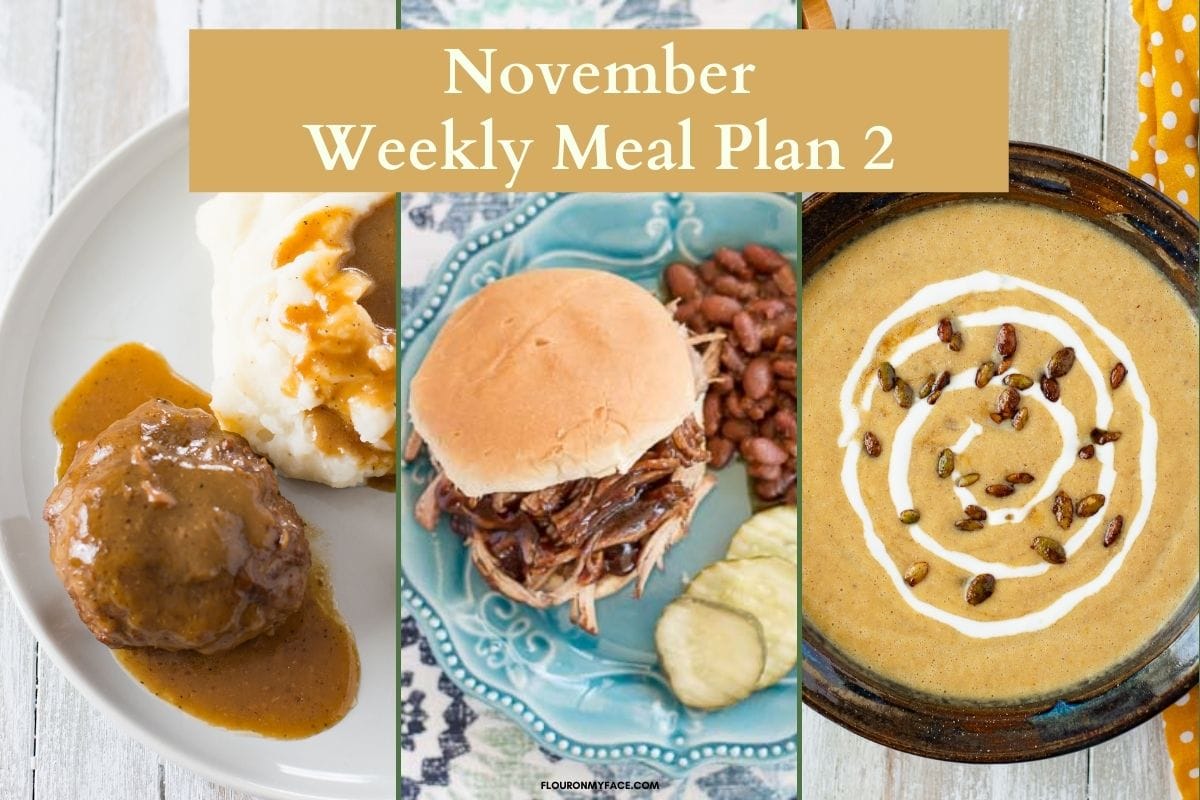 Menu plans help make your life easier. When you start out with a plan in hand everything else like grocery shopping to getting dinner on the table will be less stressful.
Featured Recipes
If you love pumpkin recipes in the fall then you need to try this creamy Crock Pot Pumpkin Soup recipe.
I made this soup recipe with homemade pumpkin puree but you can use canned pumpkin puree if that is what you have on hand.
If you don't have pumpkin puree on hand you can substitute mashed butternut squash or mashed Kabocha squash. Any winter squash that you can cook down and mash can be used to make this creamy soup.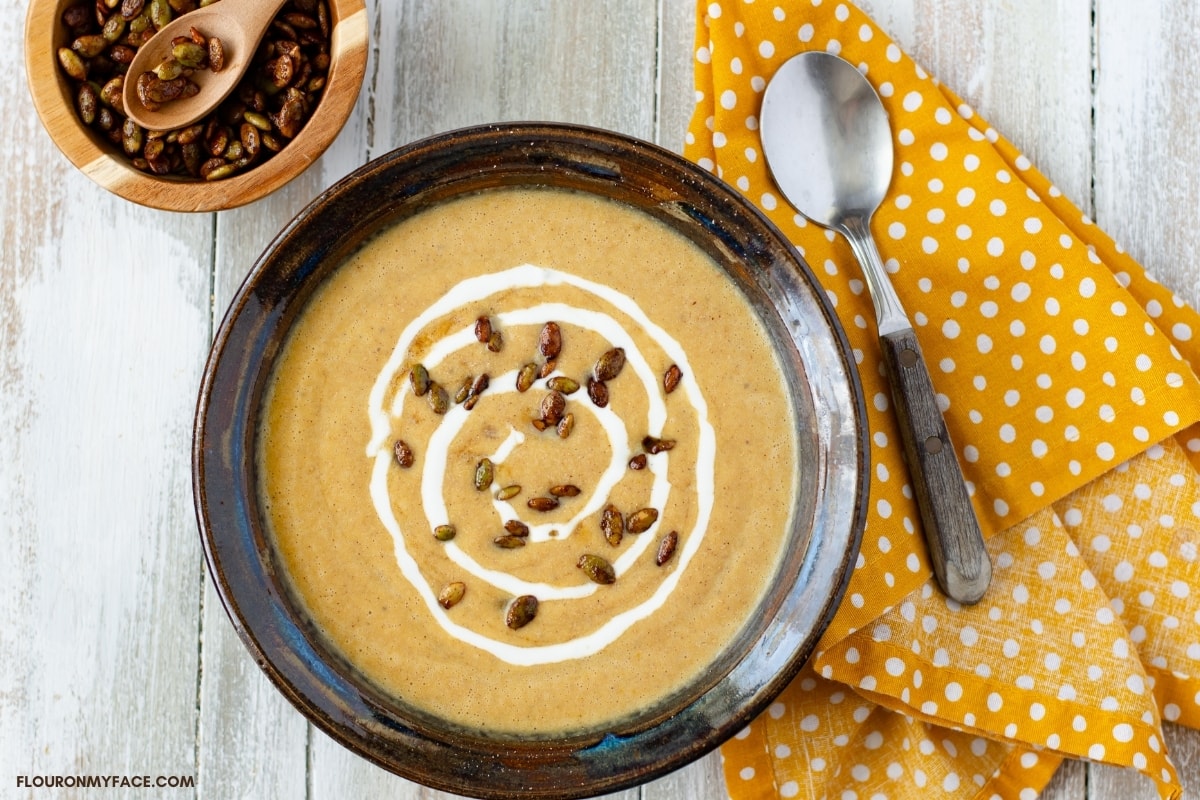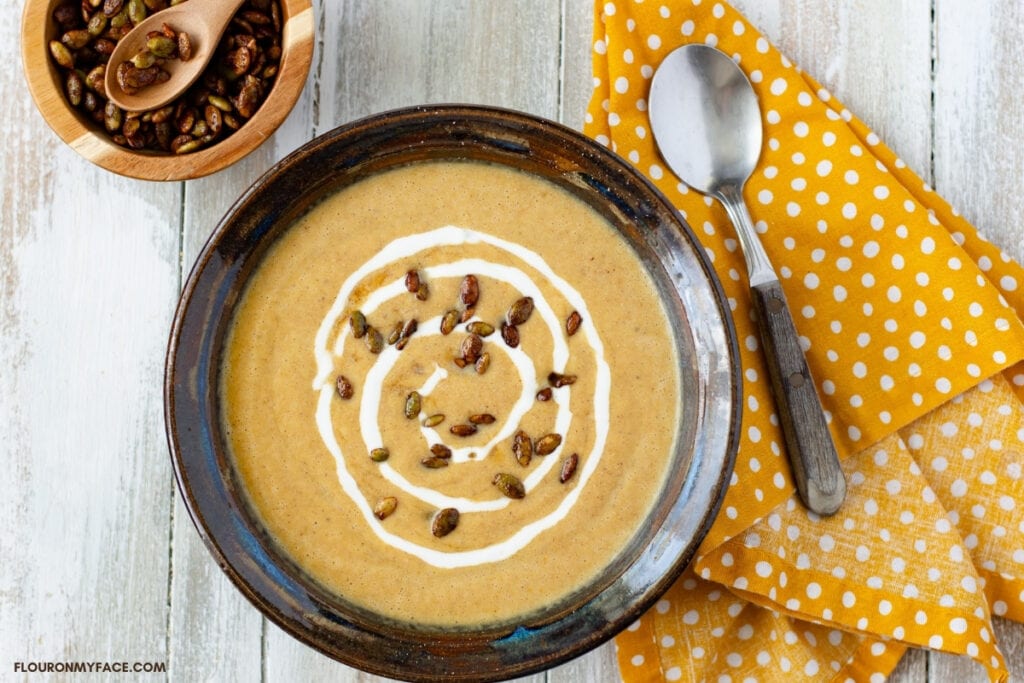 Salisbury steak with gravy and mashed potatoes is always a hit with my family.
What is a good weekly meal plan?
A good weekly meal plan is one that works for you. If your family needs a meal plan with the meals planned out for all 7 days of a week that is a good meal plan. If you have a busy family and you find that you only need meals planned out ahead of time for a couple of nights a week than that is a good meal plan for your family.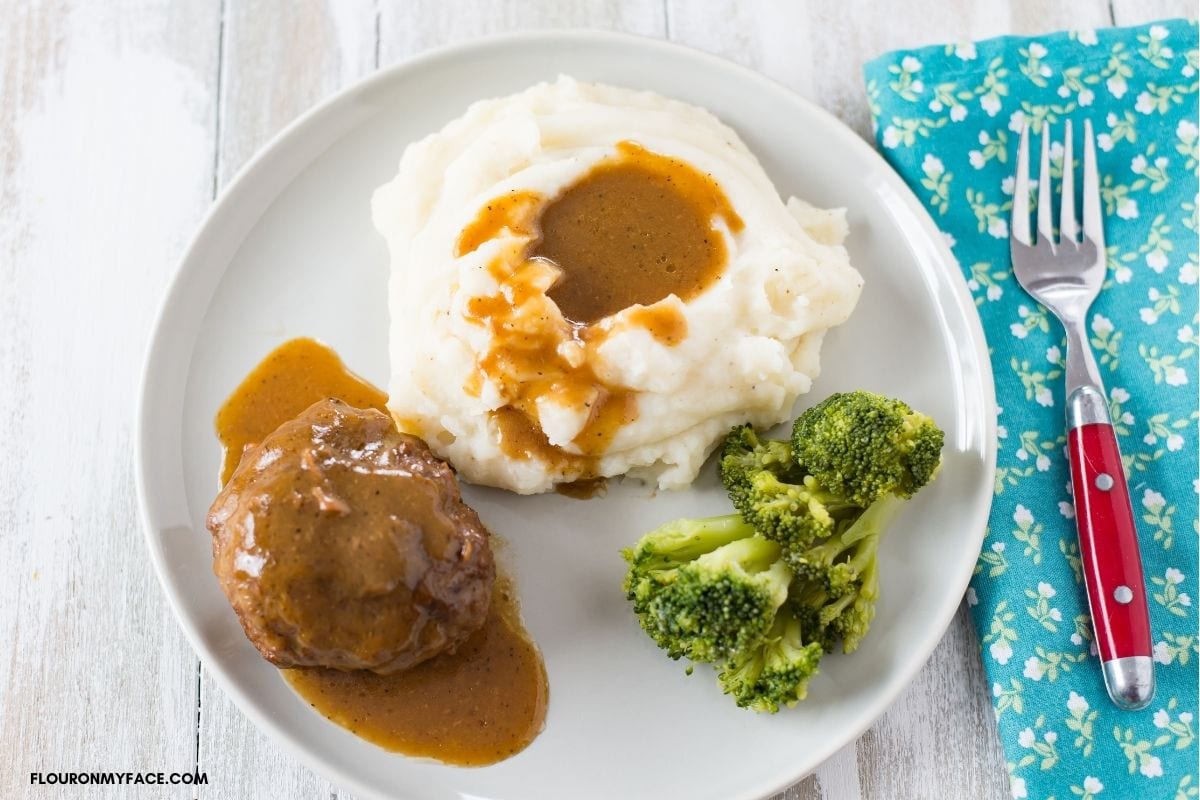 Freezer Meal Tip
If you like to stock the freezer with ready made meals Salisbury steak patties are great for freezer meals.
You can mix up a double batch, and form the meat into patties. Cook half the Salisbury steaks for dinner.
Place the other half of the patties onto a cookie sheet and wrap in plastic wrap to prevent freezer burn and freeze the patties until solid. Transfer the frozen patties to freezer bags or vacuum sealer bags and keep them in the freezer for a meal for another day.
This Weeks Recipes
Previous November Meal Plans
November Weekly Meal Plan Week 2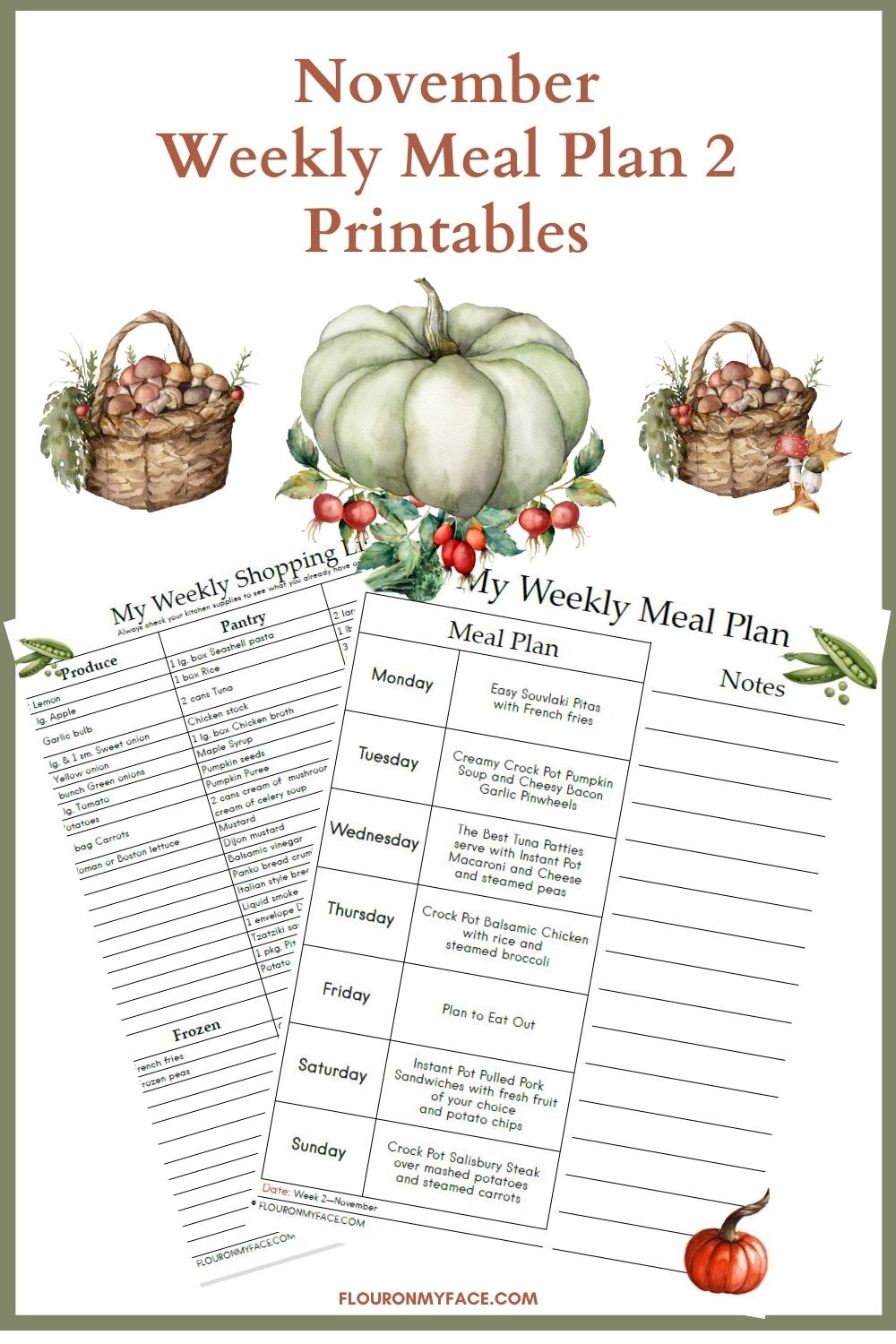 Download and print this weeks meal plan printables