New Year News From the Kitchen
Newsletter Subscribers Update
Happy New Year! We are almost 2 weeks into the new year and every year I like to make some changes around here. If you were surprised to received a newsletter with the Onion Cheddar Cheese Focaccia I shared on Sunday then this news is for you. Please read on!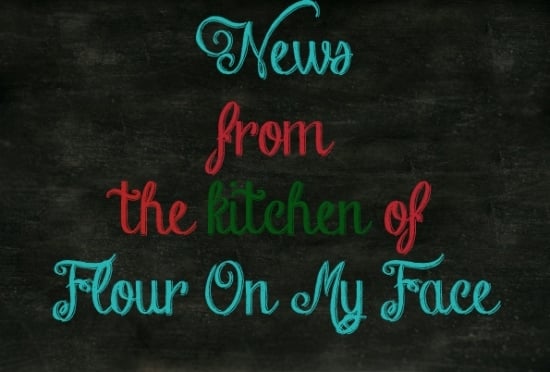 At some point in the last 3 1/2 years you have signed up to receive email updates to Flour On My Face. You may have signed up as a giveaway entry or signed up directly on this website. I hope you signed up so you could keep up with the delicious recipes that I share. I hope that you will continue to enjoy these recipes and stay a subscriber. 
You may not even recognize my website and be scratching your head wondering why you got the latest recipe update. That's because almost two years ago I got a new look.
Yesterday I decided to start using a new company to send out my email newsletter updates. Some of you subscribed to my site when I was using another company for a very short time a few years ago and may not have been getting updates.
I compiled all my subscribers into one email list and here you have it. Now you will be receiving my new updates. Rest assured that if for whatever reason you now decide that you don't want to see the delicious new recipes I will be sharing in the new year you can scroll down to the bottom of this email and find an unsubscribe button in the lower right hand corner. 
I hope that you decide to stay but totally understand that things change and you may not be interested in seeing my updates.
Regardless of what you decide to do I hope you have an awesome New Year and thank you for reading my blog when you had a chance!