This post contains affiliate links. As an Amazon Associate, I earn from qualifying purchases.
May Weekly Meal Plan 3
May Weekly Meal Plan 3 is here. Are you gearing up for some warm weather cooking yet?
Summer is rushing in like gangbusters down here in Florida.
I've been rolling out the grill more and more lately. How about you?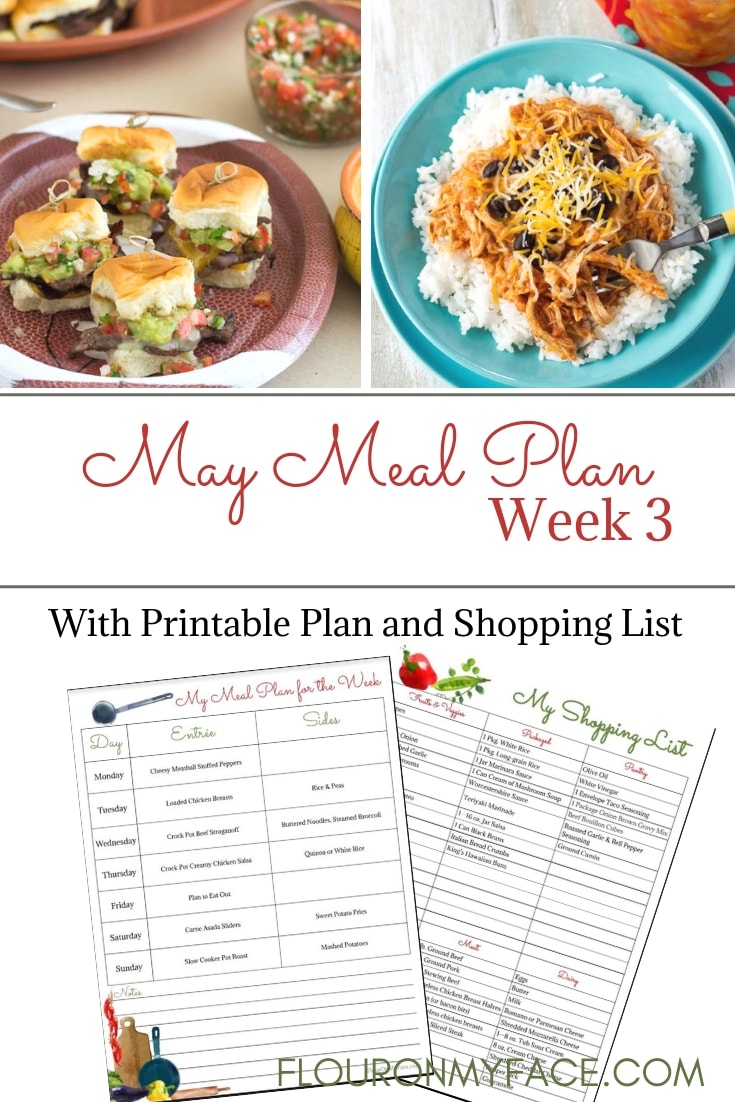 Weekly Meal Plan recipes
This weeks meal plan has one of my favorite grilled recipes.
Carne Asada Sliders are made with thinly sliced steak that is marinated and then grilled to perfection.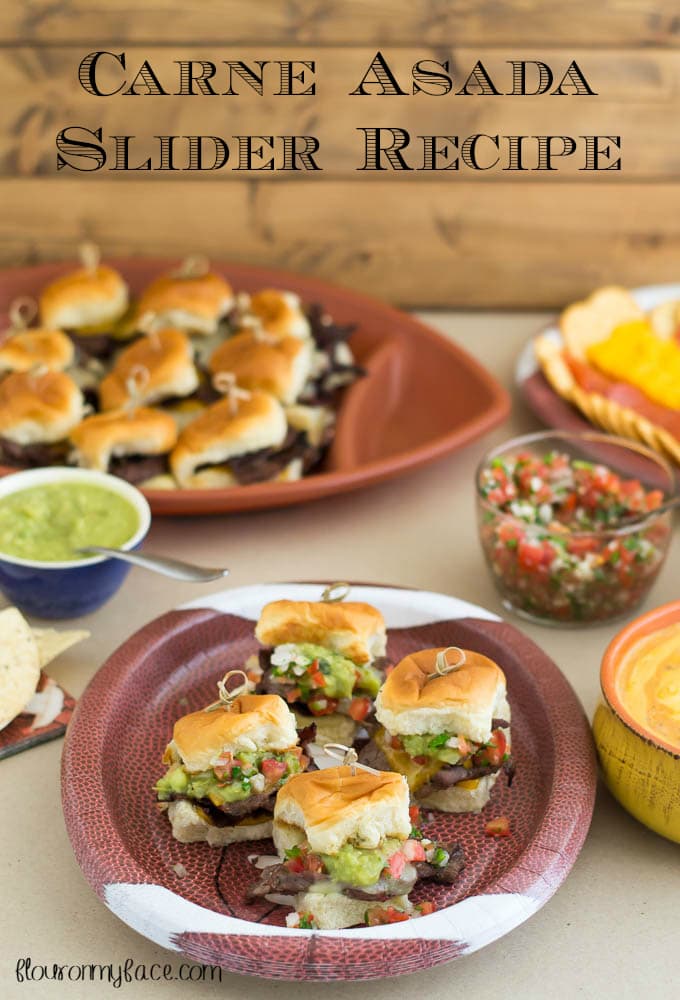 Warm Weather Grilling Recipes
You can find a long list of all the grilling recipes I have shared over the years on my Memorial Day BBQ Recipes page.
Are you planning your big Memorial Day Bash yet?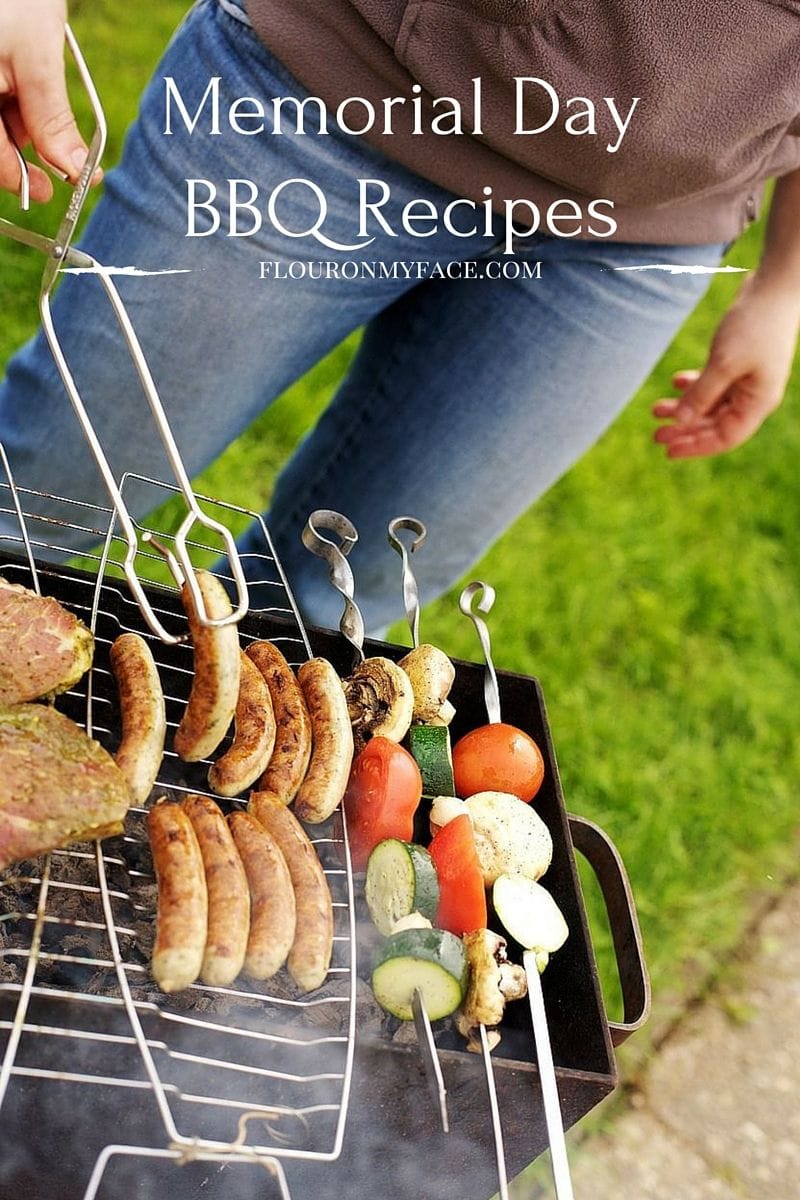 Crock Pot Creamy Chicken Salsa
If you are in no hurry to pull out the grill you can try this Crock Pot Creamy Chicken Salsa and hang out in the house instead.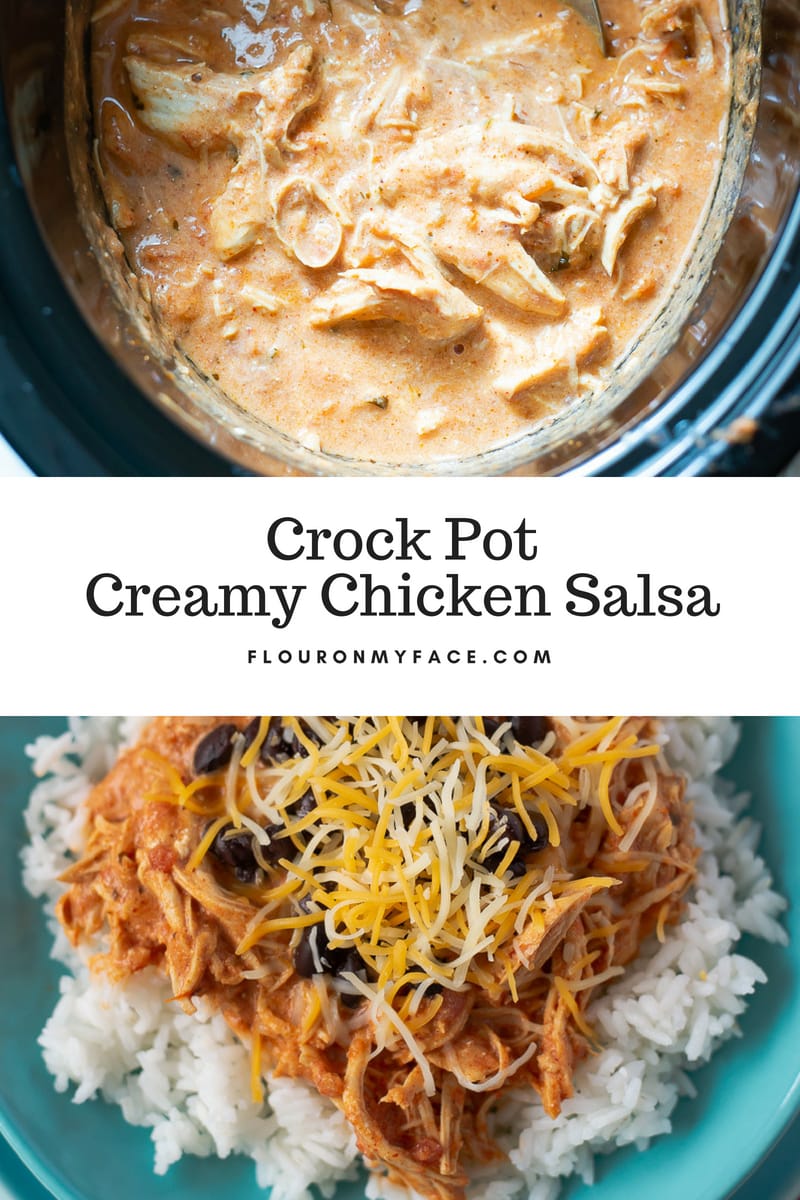 Flour On My Face Partner
One of my favorite partners is MyFreezEasy and Erin is starting an amazing special to help you during the busy summer months.
I don't know about you but I want to spend as much time as possible with my family and less time in the kitchen during the long summer months.
One of the ways I make more family time is by stocking the freezer with freezer meals.
I hate having to come home after a day at the beach or a day of family activities and worry about what I am going to make for dinner.
Check out the (affiliate links ahead) 100 Days of Summer Freezer Meals series that starts today.
If you love freezer meals, crock pot recipes and Instant Pot recipes then you need to check out this awesome summer series that is going to help you take the worry and stress out of your day about dinner during the busy summer months.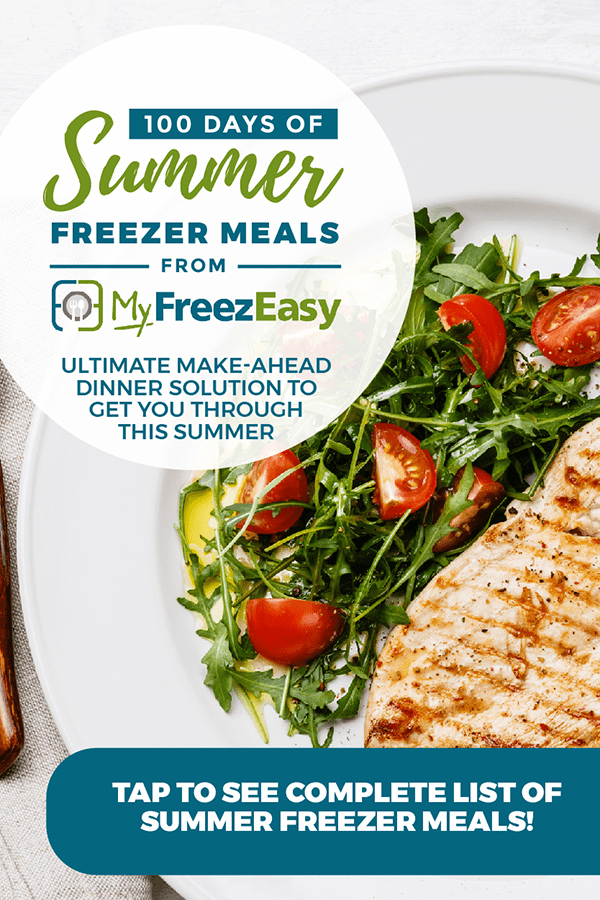 What is the 100  Days of Summer Freezer Meals series?
Are you looking for simple dinner solutions that will help you get through the busy summer months?
When the heat is upon us the last thing you want to be doing is heating up the kitchen every day.
The less time I have to spend thinking about and preparing dinner, the more time I get to spend in the pool…or sneaking in a movie with the kids.
If you spend most of the summer running the kids to and from summer school, camp,  tennis lessons, or gymnastics camp you just don't have much time left to think about what is for dinner.
Head over to the 100 Days of Summer Freezer Meals series for all the details.
May Weekly Meal Plan 3
May Weekly Meal Plan Printables
Come hang out with some other meal planners.
Ask your meal planning questions or share some of your own meal planning tips.