March Weekly Meal Plan 2
Here is the March Weekly Meal Plan 2. Did you check out the new meal planning templates from last week?
Don't forget every month brings a new meal planning printable template.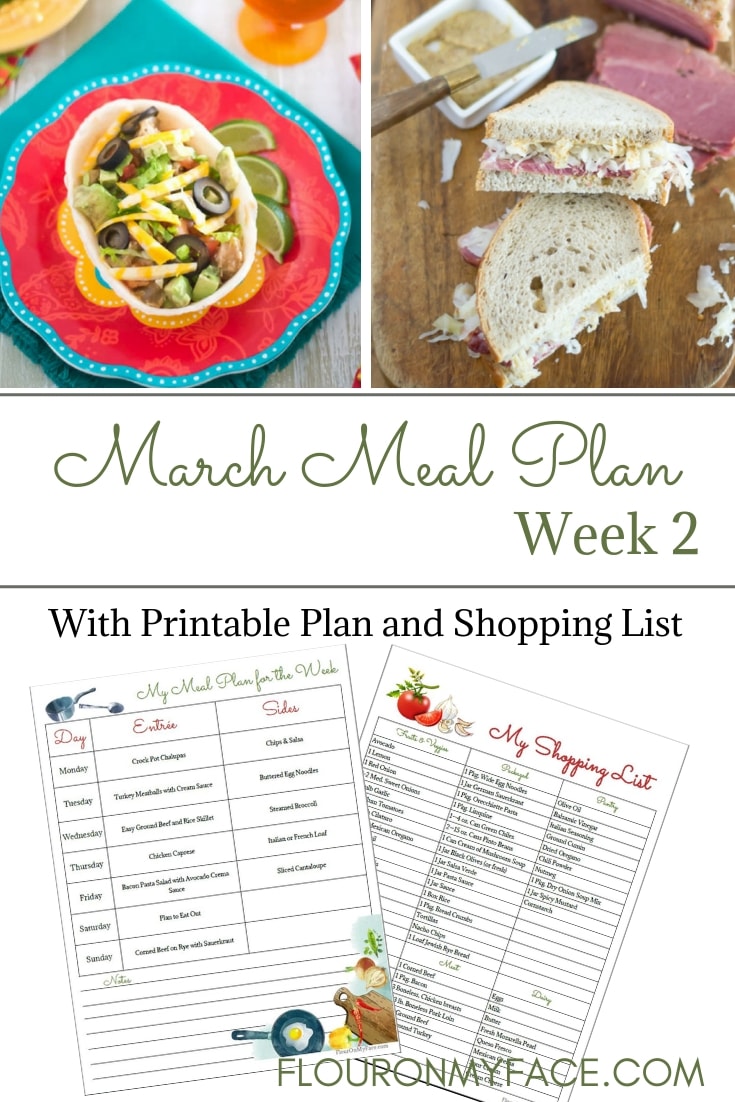 How to start meal planning?
Are you new to meal planning? Want to learn How To Start Meal Planning?
If you are new to the idea of meal planning you might be wondering how to start meal planning.
Meal Planning is not hard to do but it does take practice.
You have to get into the habit of making a meal plan every week for it to really pay off in the long run.
Meal Planning will pay off but like any other new skill, you are learning it will take practice.
Start slowly by shopping and planning a couple of meals for the week. Pick the busiest days of your week to plan those meals.
After one or two weeks, you'll see how less hectic and stressful those dinner hours are.
Once you get the hang of planning just one or two nights of meals add one more night of meals until you work your way up to planning a week's worth of meals.
Freezer Meals can help also. If you can stock the freezer with three or four meals you will always have a meal on hand for those busy nights.
Do you have a meal planning tip?
Are you a pro when it comes to meal planning?
I would love to hear some of your favorite meal planning tips. Leave me a comment and tell me how meal planning has helped you get dinner on the table. Do you have a meal planning tip you can share?
The March weekly meal plan has something for everyone.
Will you be making Corned Beef for St Patrick's day?
Check out how I love to make a favorite recipe from my childhood.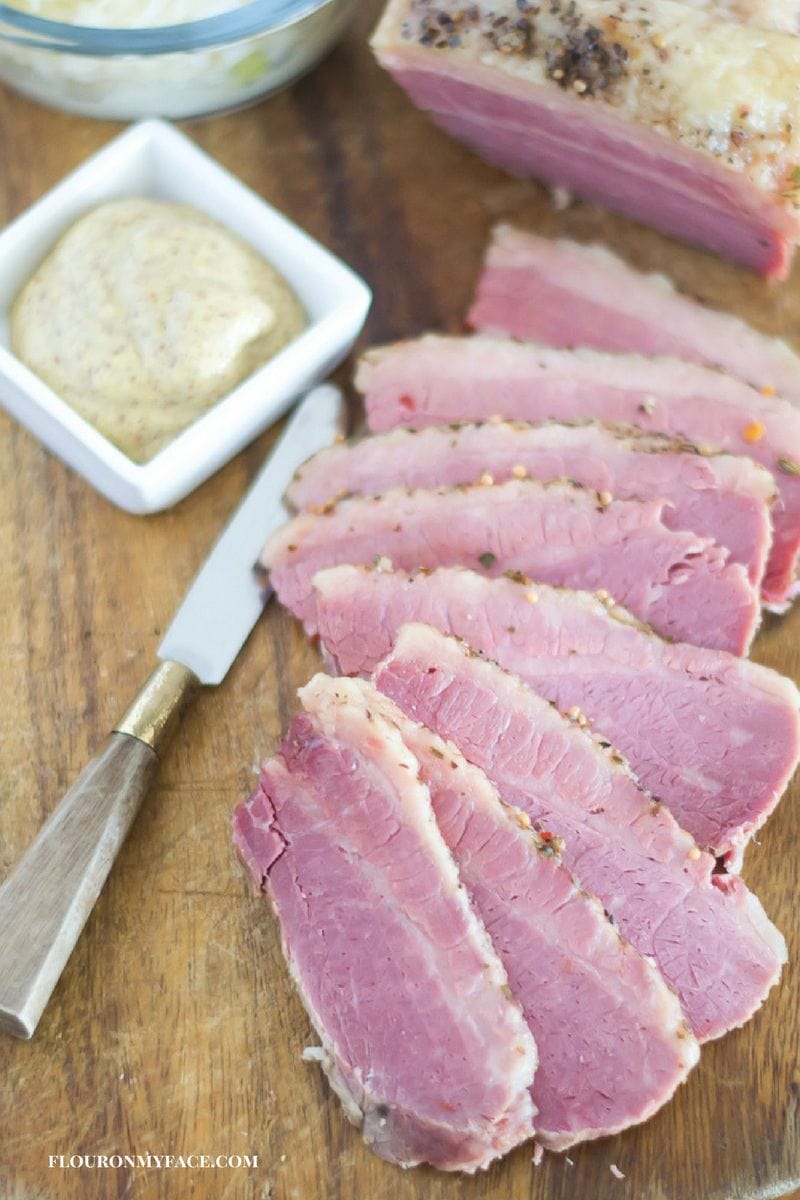 Saint Patrick's Day Green Cocktails
If you like to celebrate St. Patrick's Day with a refreshing green cocktail instead of green beer mix up a Japanese Green Slipper made with Midori and Triple Sec.
Green Beer has never appealed to me so I like celebrating St. Patricks Day with a sweet green cocktail instead.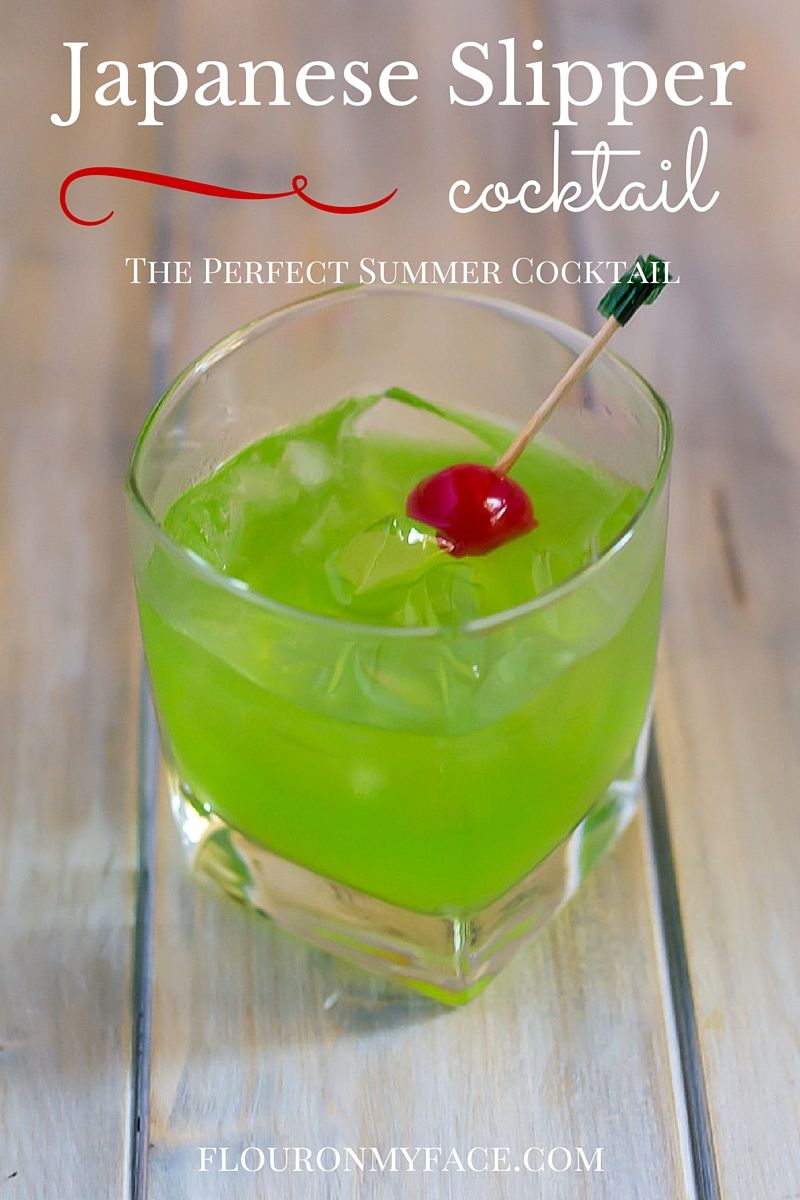 March Weekly Meal Plan 2
Grab your Meal Planning Freebies Below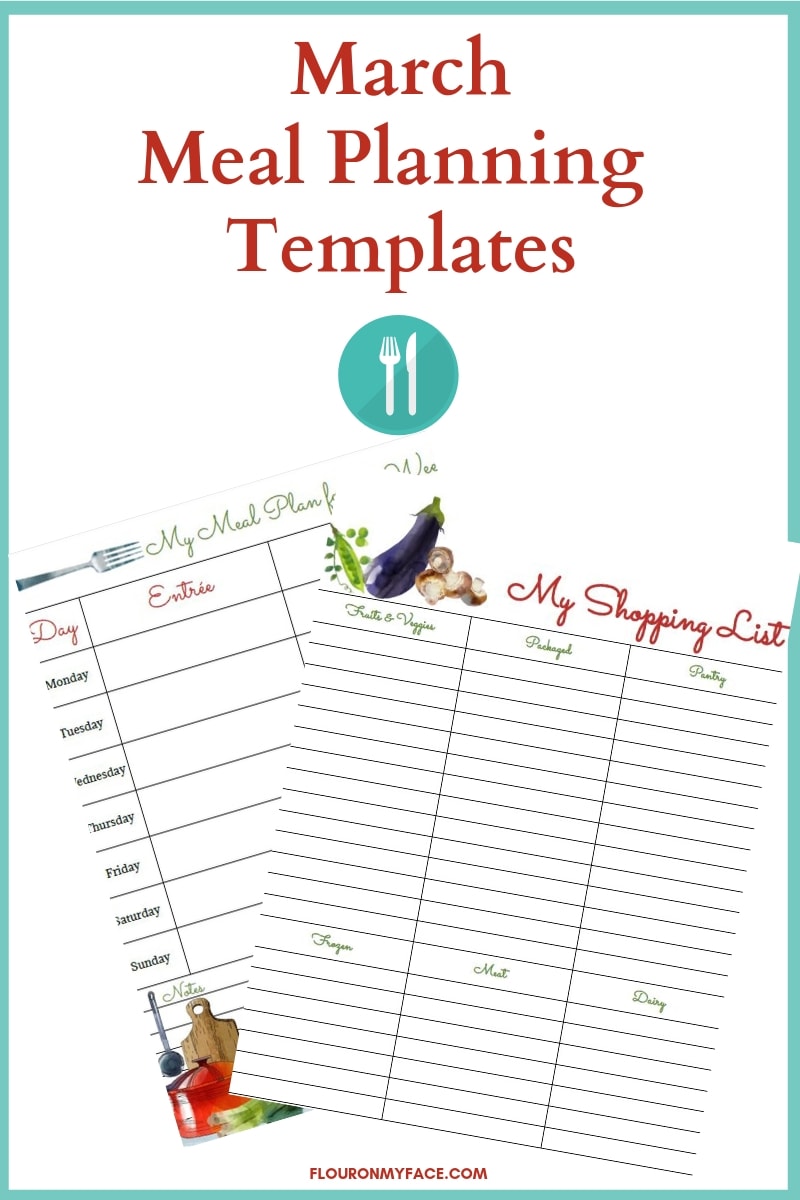 March Weekly Meal Plan Printables
Need a perfect side dish for your Corned Beef Sandwiches this month?
Homemade Coleslaw is the best side dish with a Rueben.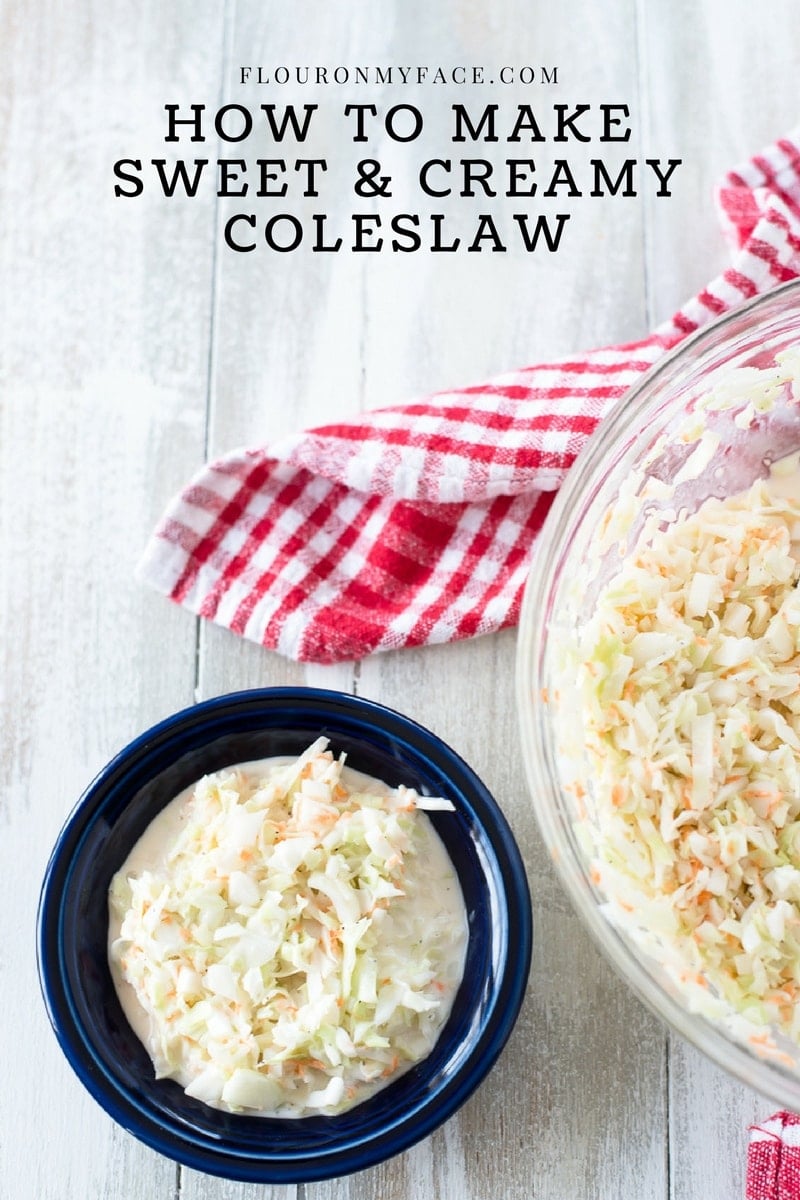 Come hang out with some other meal planners.
Ask your meal planning questions or share some of your own meal planning tips.