Welcome to the March weekly menu plan. This is the first meal plan for March. Please read the important info about some changes coming to the weekly meal plans in April.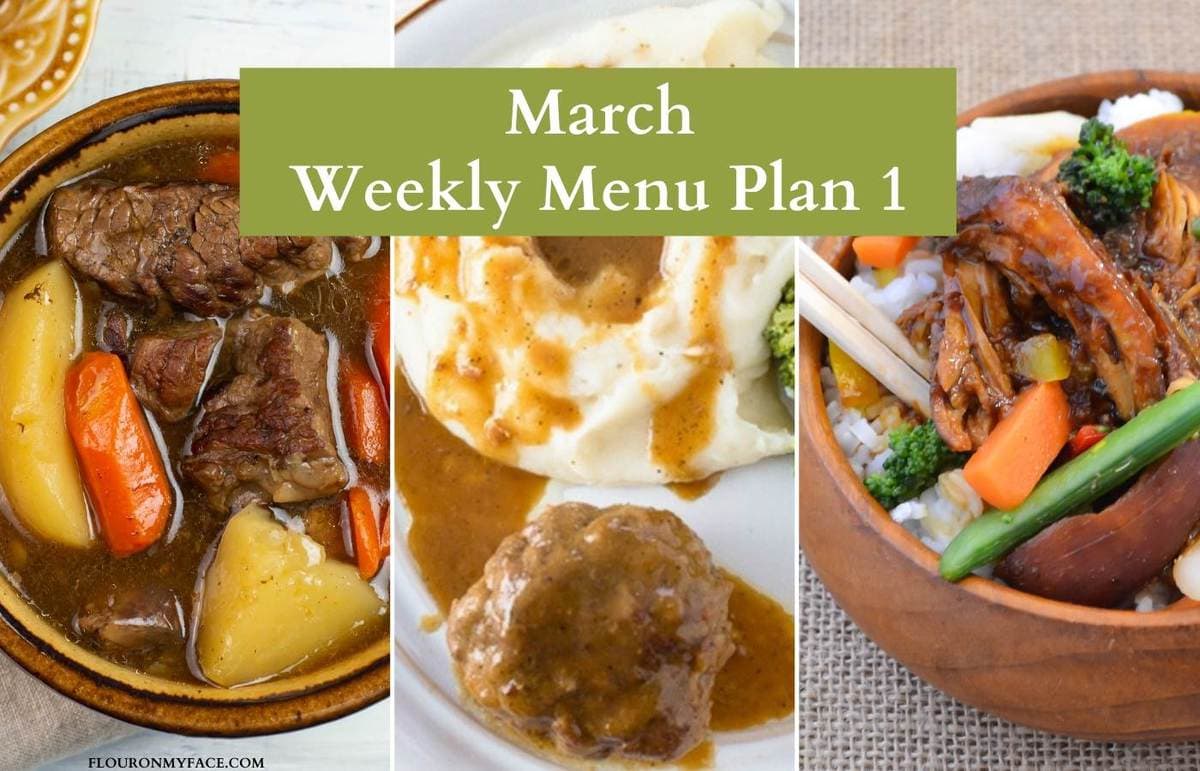 This weeks menu plan has a couple of perfect cold weather comfort food recipes. Beef stew is one of the best winter meals to make.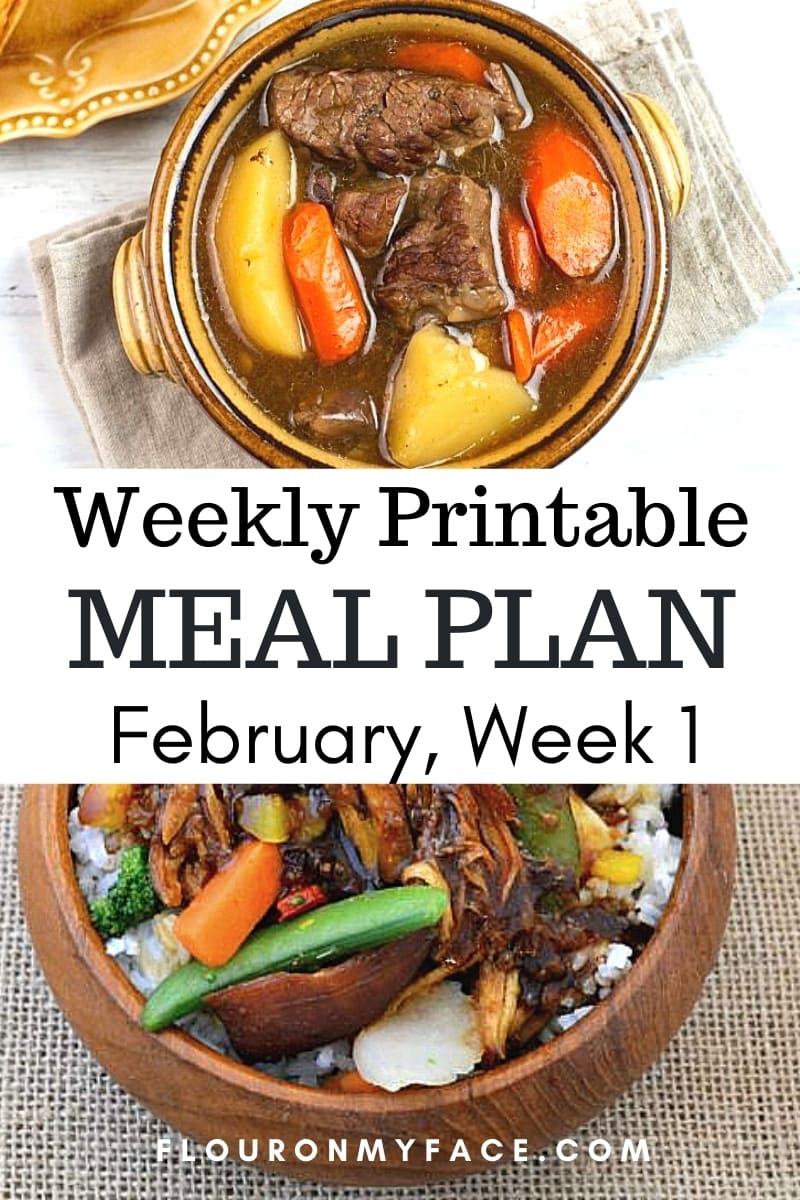 Important News about weekly menu plans
Changes are happening. The weekly meal plan will be moving to a newsletter based format. Beginning with the April menu plans on March 31st. If you are not subscribed to this menu plan only newsletter you will no longer receive the weekly menu plan. Click to join the Meal Planning Newsletter to continue to receive the weekly meal plans.
Featured Recipes
Beef is on the menu this week. The beef lovers in the family will love the recipes you serve for dinner this week!
Classic Beef Stew is made with basic ingredients that cooked together will have you serving the tenderest beef stew with a thick and savory broth.
Cook it in a Dutch oven, clay pottery casserole, crock pot or on the stove. For the tenderest beef I recommend a Dutch oven or clay pottery casserole.
Crock Por Salisbury Steak it the perfect fix it and forget it crock pot meal. Serve it with mashed potatoes for a warm and comforting meal.
The patties are great for freezer meals.
Wrap tightly and freeze them for another day.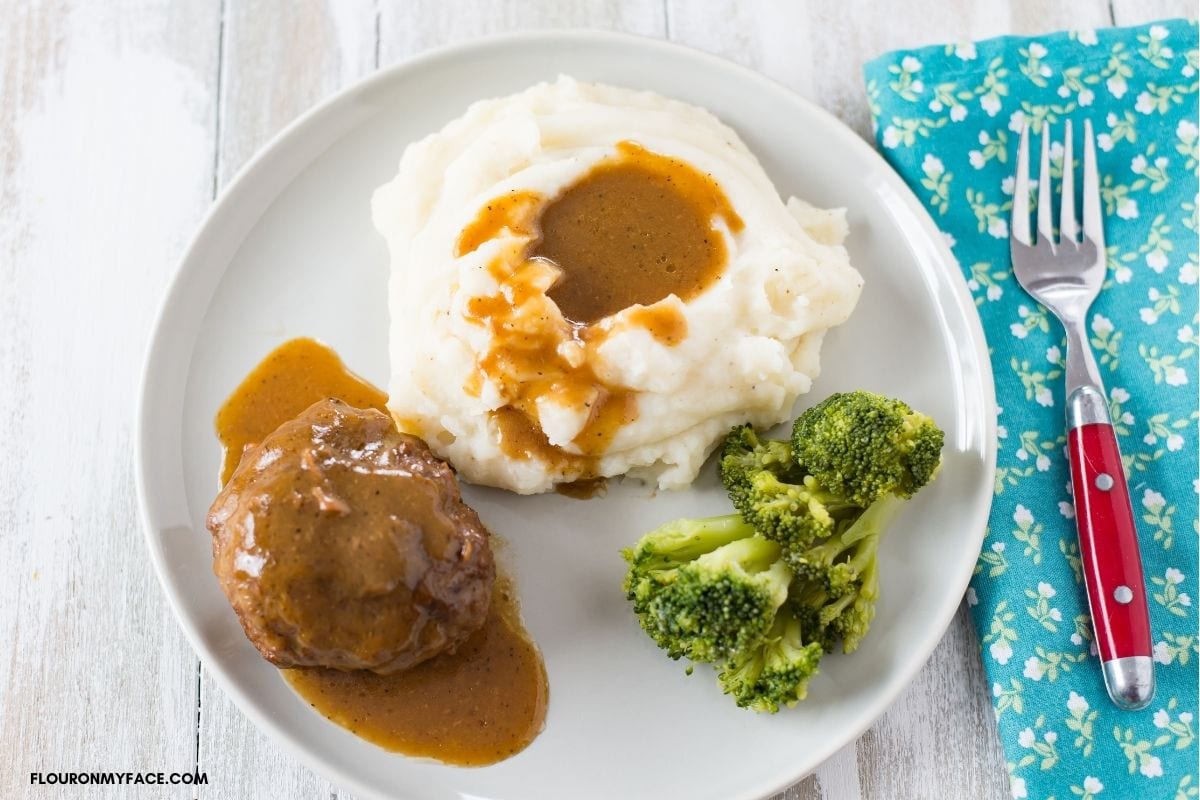 You know me. I have to have some chicken on the menu.
Easy chicken recipes are my favorite meals.
Crock Pot Chicken Teriyaki is perfect for those night you are craving take out.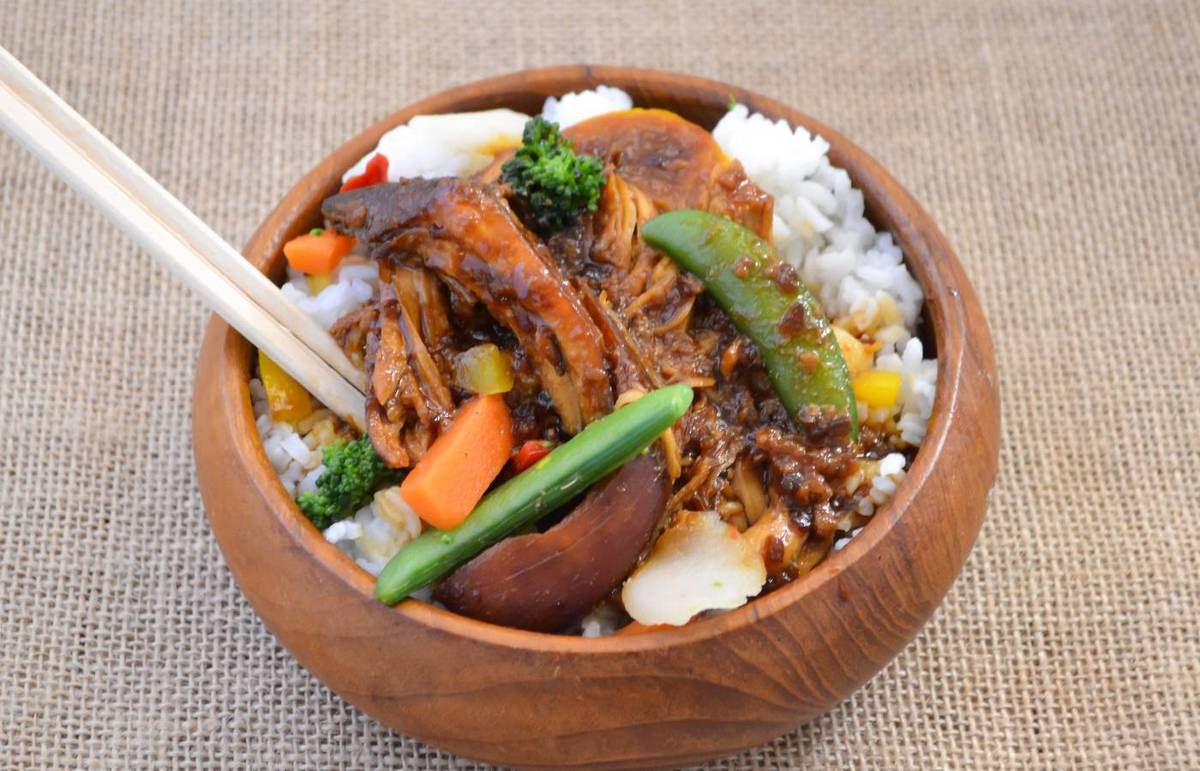 March Menu Plan 1 Recipes
The menu plan this week has a combination some of my favorite beef and chicken recipes.
You are sure to find a few new favorite recipes to cook for your family.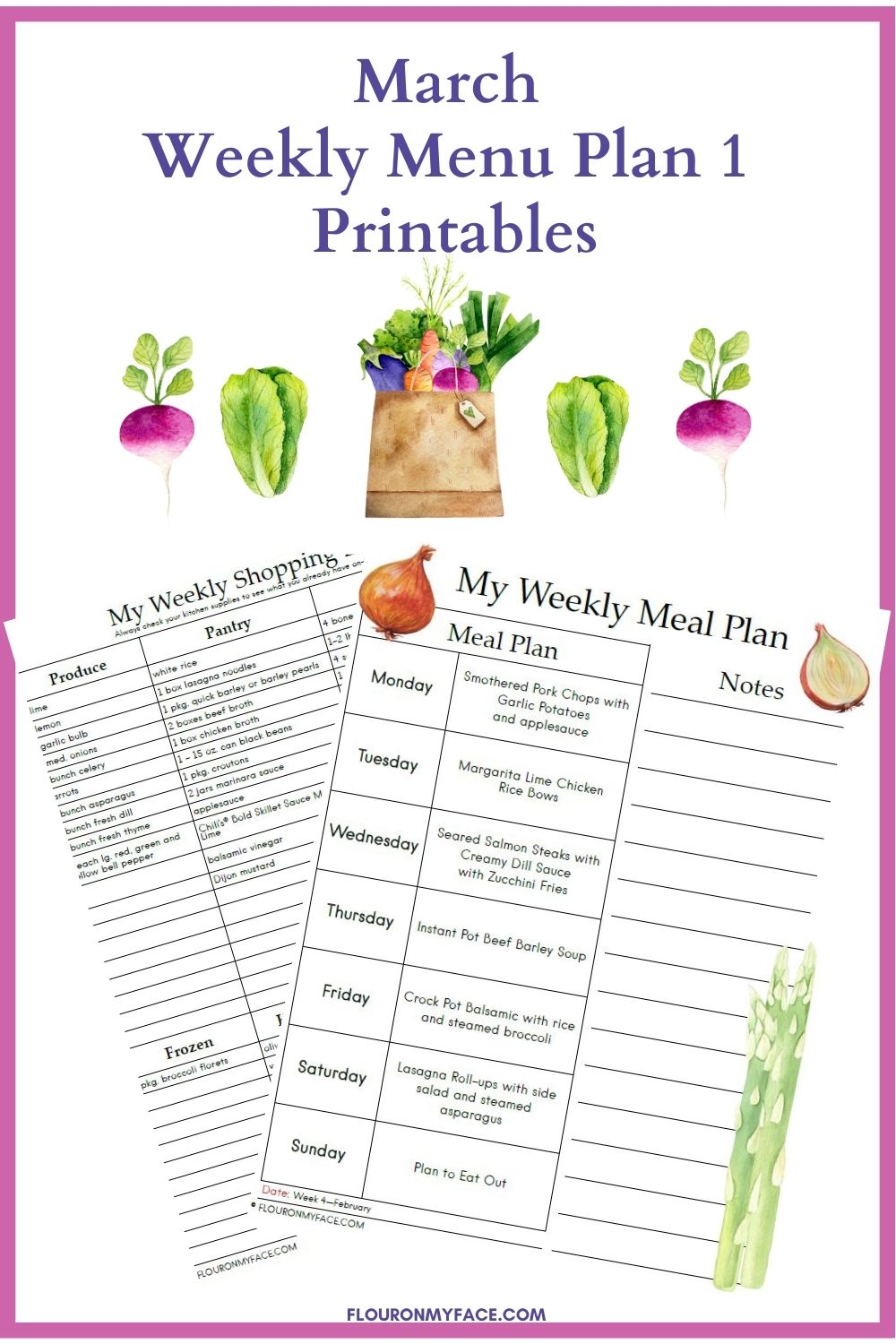 Menu Plan Printables
Click the link below to download this weeks printables.
Download and print this weeks menu plan printables.
More menu plans you'll love!
Flour On My Face Weekly Meal Plan 1