March Meal Plan Week 5
March Meal Plan Week 5 is here to help you plan your dinners this month. Has your world turned upside down? Meal planning is more important than ever.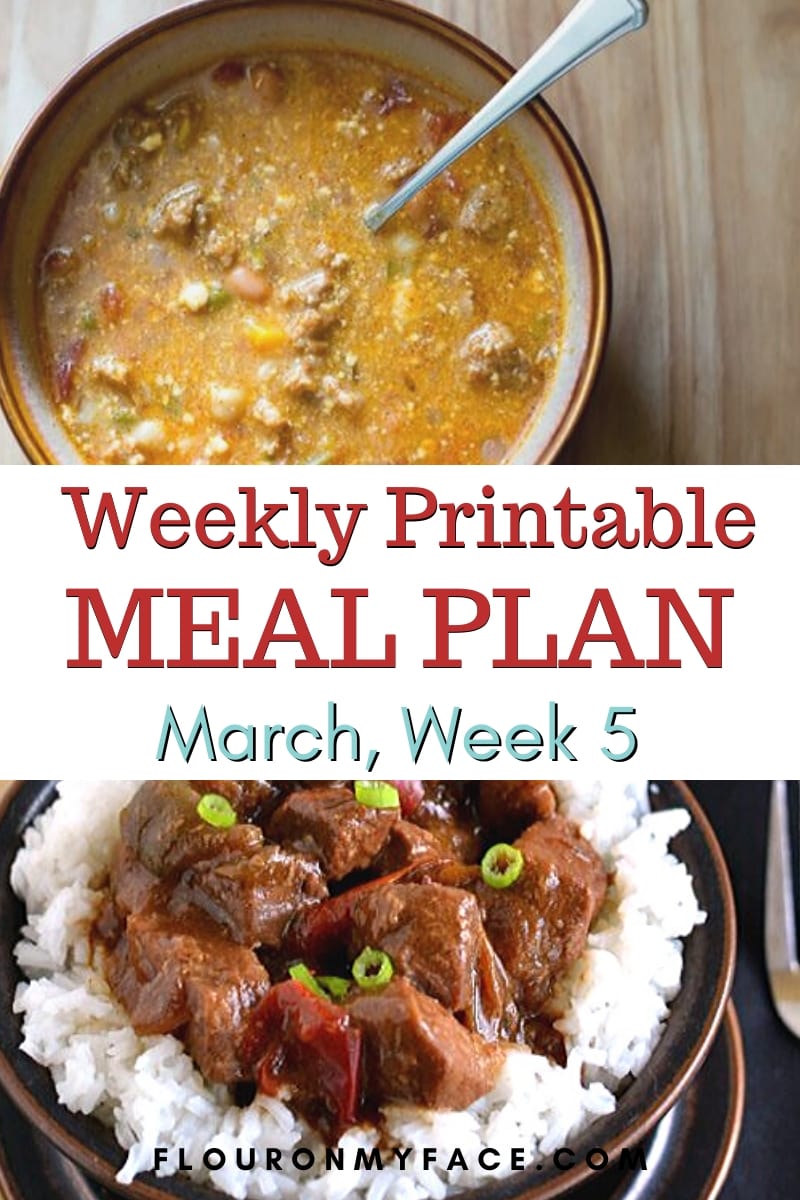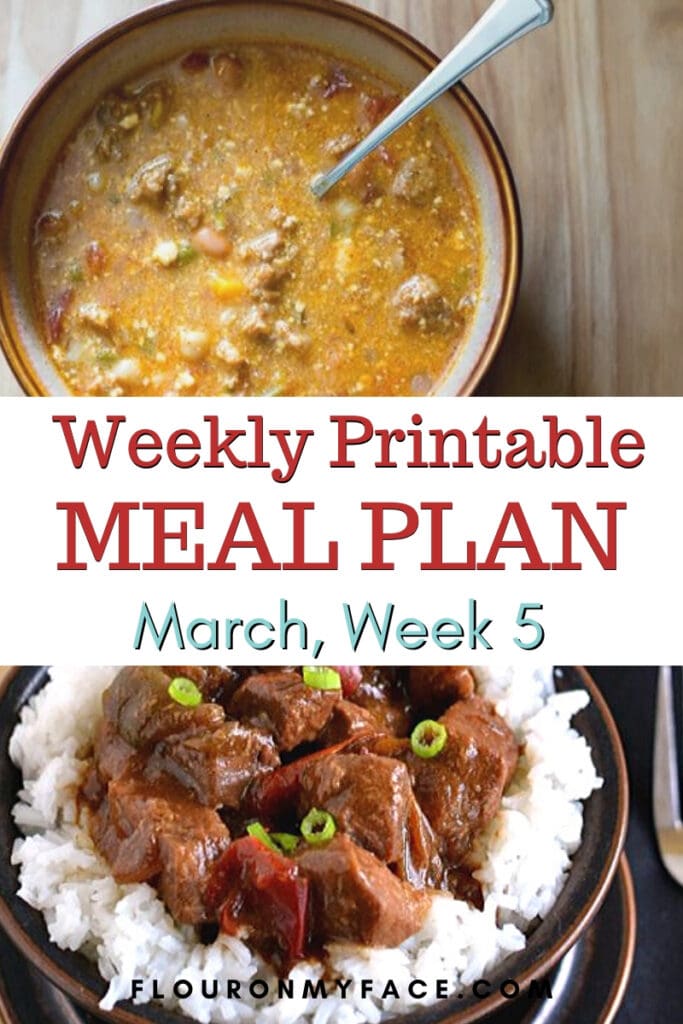 Hello friends. I know with the recent events in the world right now you may not have access to some of the ingredients in this and upcoming weekly meal plans.
These weekly menu planning posts have been planned out at least a month or more in advance. Below you'll find some tips on how to meal plan with the current state of the world.
Pick out the recipes you think you will like and bookmark them for later.
Use the recipes that you have ingredients on hand for or make substitutions with the ingredients you do have on hand.
Print out the recipes and keep a copy with you when you go shopping so you can grab ingredients as they become available.
Join the Flour On My Face Facebook page where I am sharing links for some of the easy homemade basic recipes that I have been sharing for over 10 years.
Weekly Meal Plan Featured Recipes
Crock Pot Spicy Cowboy Sausage Soup is a good recipe that you can make for dinner and freeze the leftovers for another day. You can substitute the ground sausage for ground beef, ground chicken or ground turkey.
If you love easy & amazing recipes join the Flour On My Face Newsletter and get each of my new recipes delivered right to your inbox.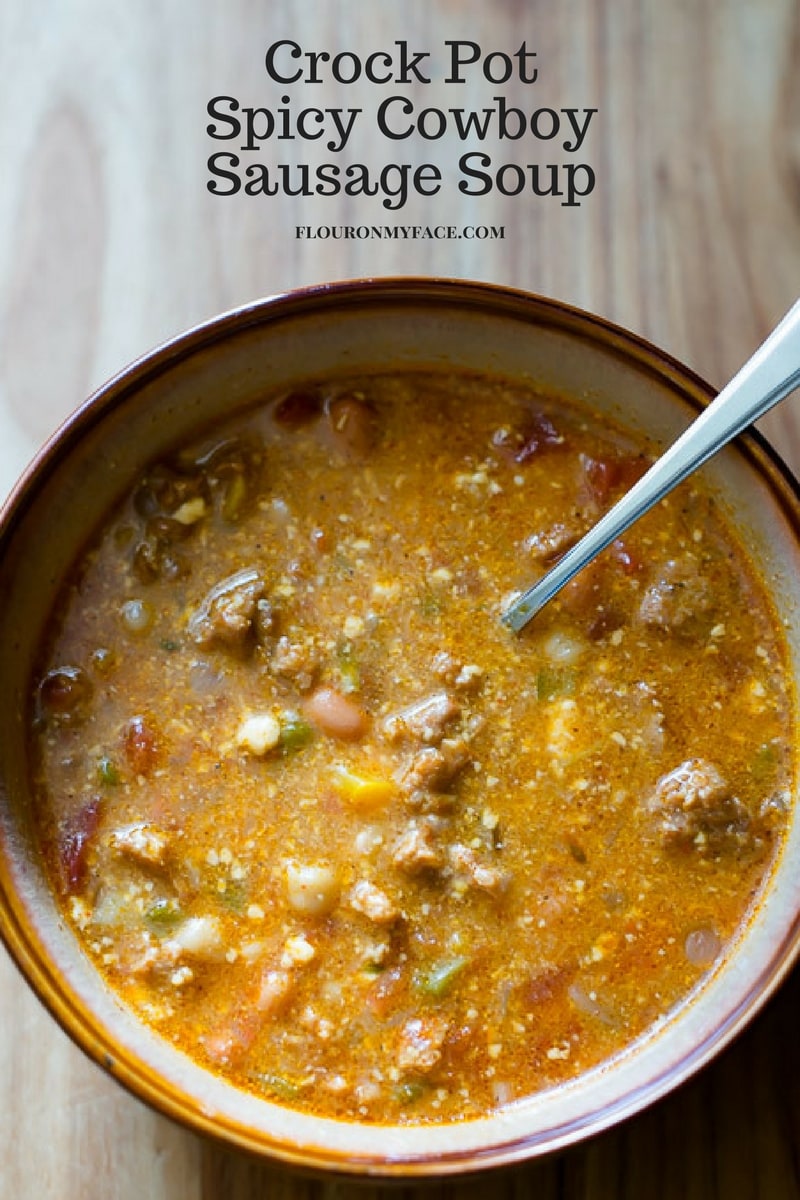 For dessert, you can enjoy a tasty Apple Cinnamon Oat Muffin.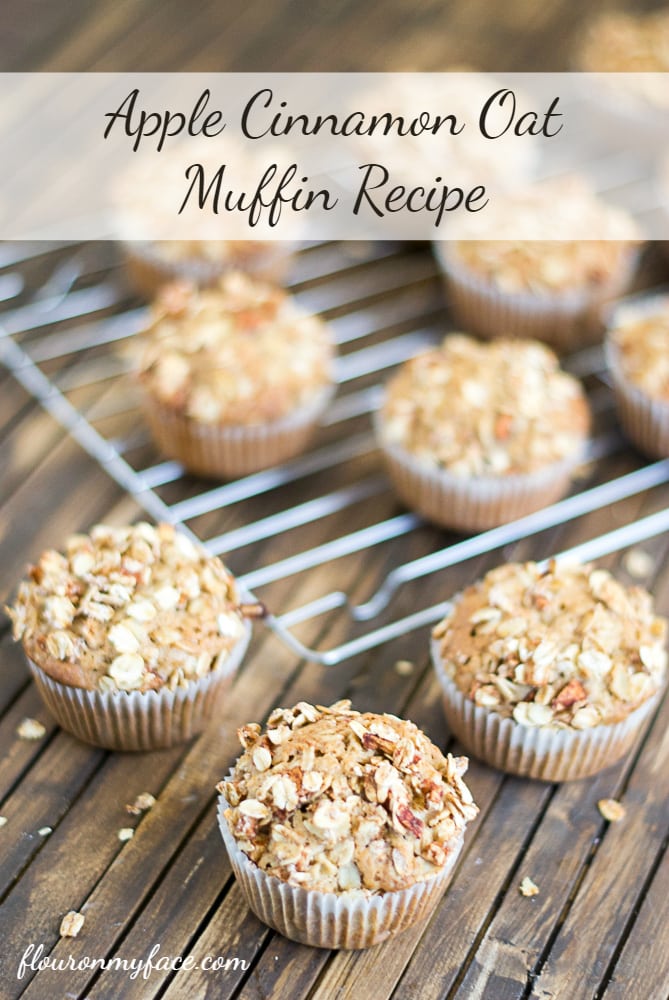 You know I love my crock pot recipes and this Crock Pot Pepper Steak recipe is one of my favorites. Turn some beef stew meat into this delicious meal.
Have you joined the MEAL PLANNING GROUP On Facebook?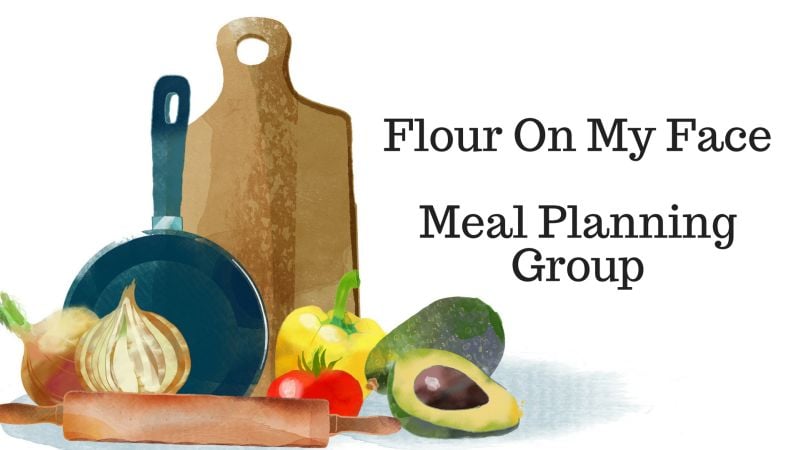 Come hang out with me and some other happy meal planners. Ask your meal planning questions or share some of your own meal planning tips.
How to meal plan with all this craziness
If you are having trouble following a meal plan recently you are not alone. You are going to have to make adjustments based on the ingredients you have on hand or can buy.
Try to find recipes that are easy to adjust based on the ingredients you have one hand. If you are missing an ingredient for a favorite recipe try to find a substitution.
Or just leave the ingredient out if you don't have it. This will work well for some recipes.
Other recipes that you are missing the main ingredient will have to be saved for a later time.
Homemade Bread
Basic food items like bread are hard to come by. You can make homemade bread if you have flour, some type of dairy or even water, sugar, butter, and yeast.
If you can't find yeast you can make a natural yeast with flour and water called sourdough starter.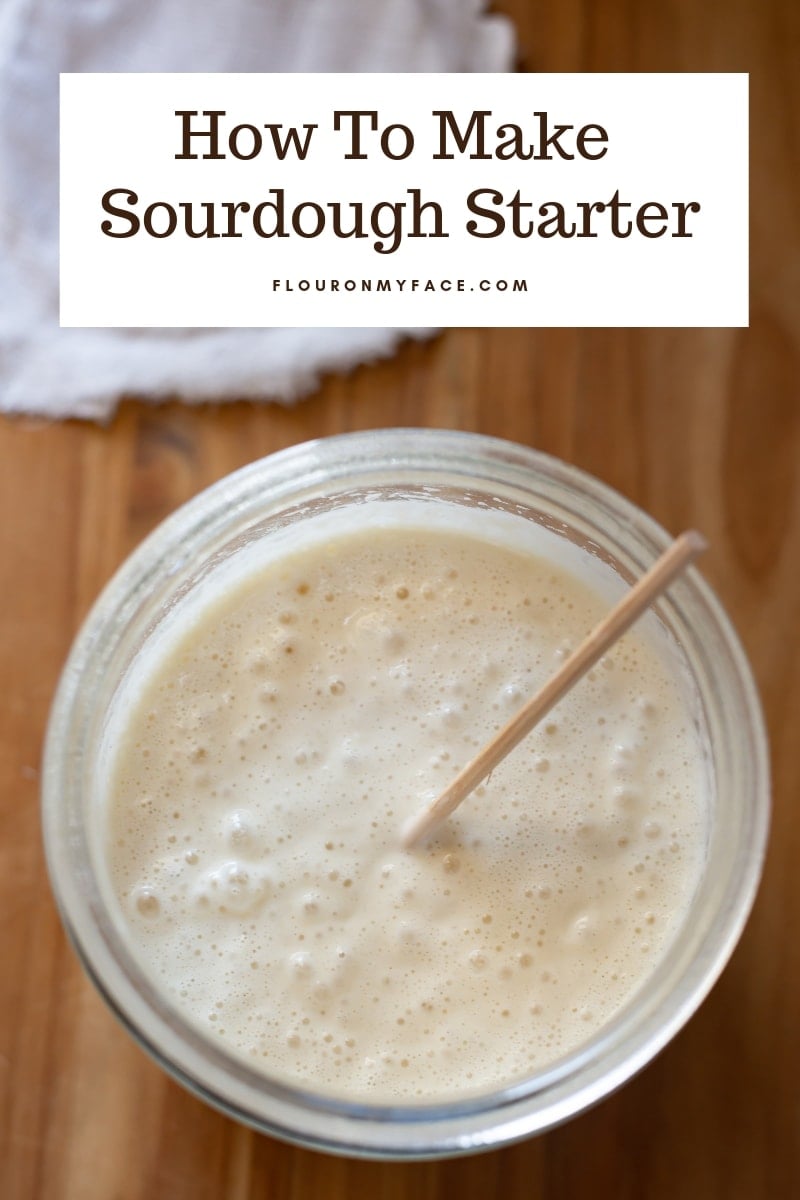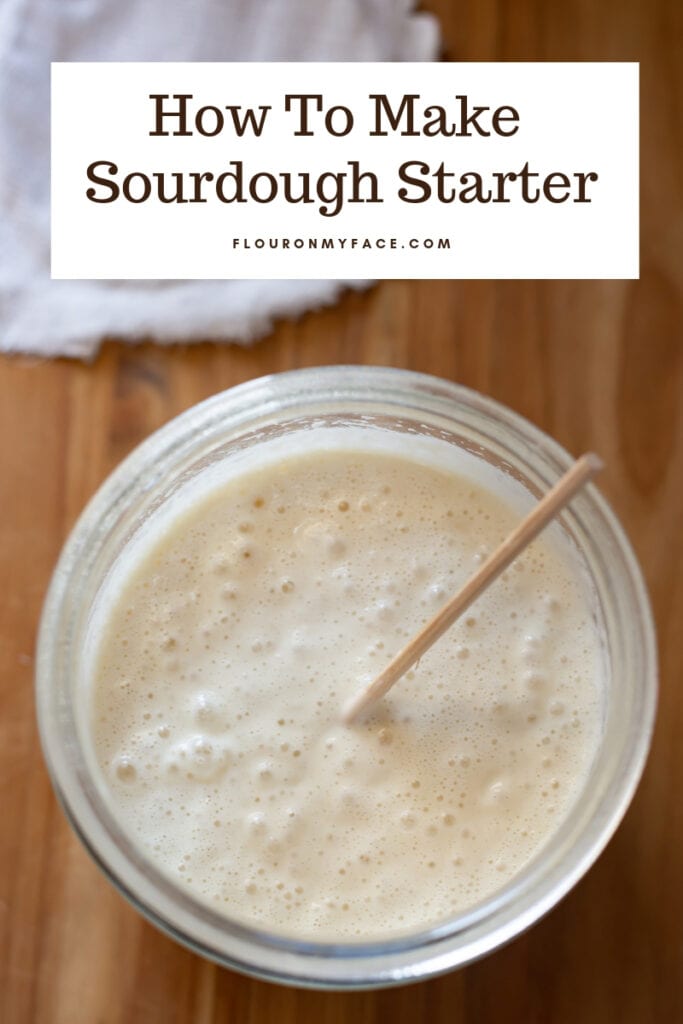 I show you how to make your own natural yeast in my How To Make Sourdough Starter recipe.
If you have yeast you can make this easy homemade bread recipe that is easy to slice for sandwiches.
March Weekly Meal Plan Recipes
Monday - Hawaiian BBQ Chicken Pizza from I Love My Disorganized Life. Serve with coleslaw.
Tuesday - My Crock Pot Pepper Steak is fast and easy to throw in the crock pot, so you can get on with a busy day, but still have a tasty meal for dinner. Serve with broccoli and rice.
Wednesday - Plan to Eat Out
Thursday - Shepherd's Pie from Gimme Some Oven. Serve with a side salad.
Friday - Mediterranean Cod Sheet Pan Dinner by 5 Minutes for Mom. Serve with pita bread and hummus.
Saturday - Try my Crock Pot Spicy Cowboy Sausage Soup with my Apple Cinnamon Oat Muffins for a sweet and spicy combination that is sure to please.
Sunday - Easy Chicken Parmesan from Moms Confession. Serve with spaghetti noodles and steamed carrots.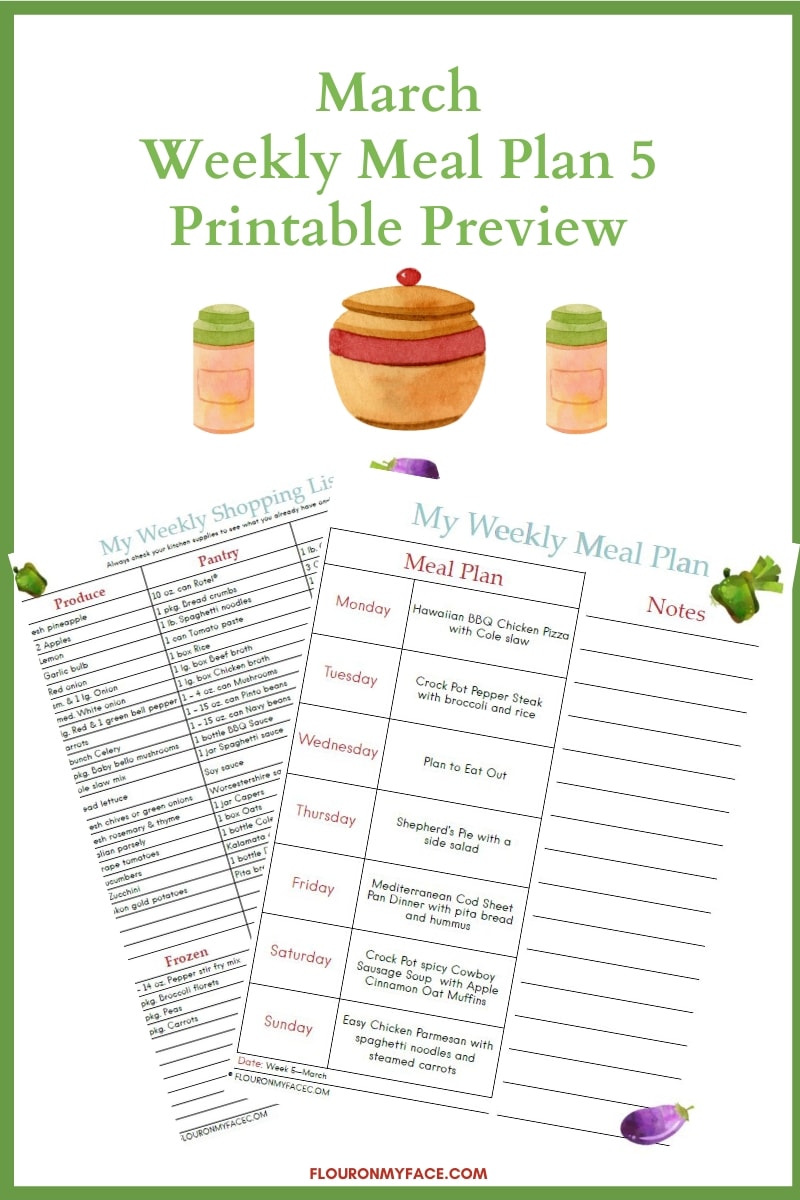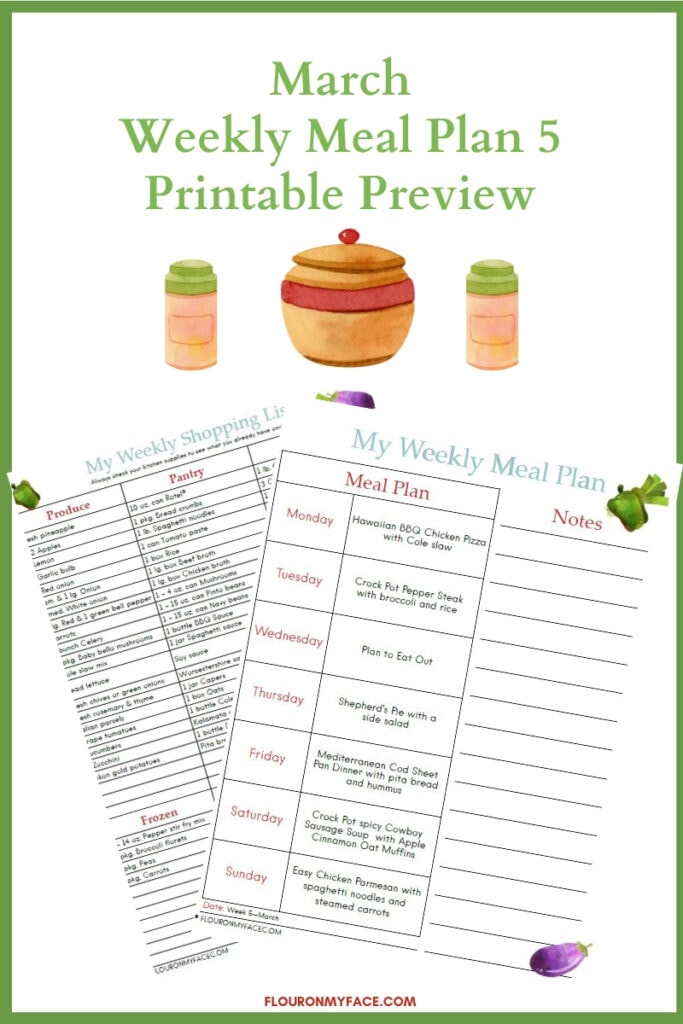 Print this week's Menu Plan Printables
Download and print this week's Weekly Meal Plan Menu and Shopping List.