Luscious Rosa Lasagna Recipe
Disclosure: This Luscious Rosa Lasagna recipe has been sponsored by Lunchbox for Target and Bertolli. All opinions are my own.
Celebrate the flavor of Tuscany with Bertolli at Target. Viva Bertolli is a celebration of 150 years of bringing families together in the Tuscany style of delicious food, family, friends and old world tradition.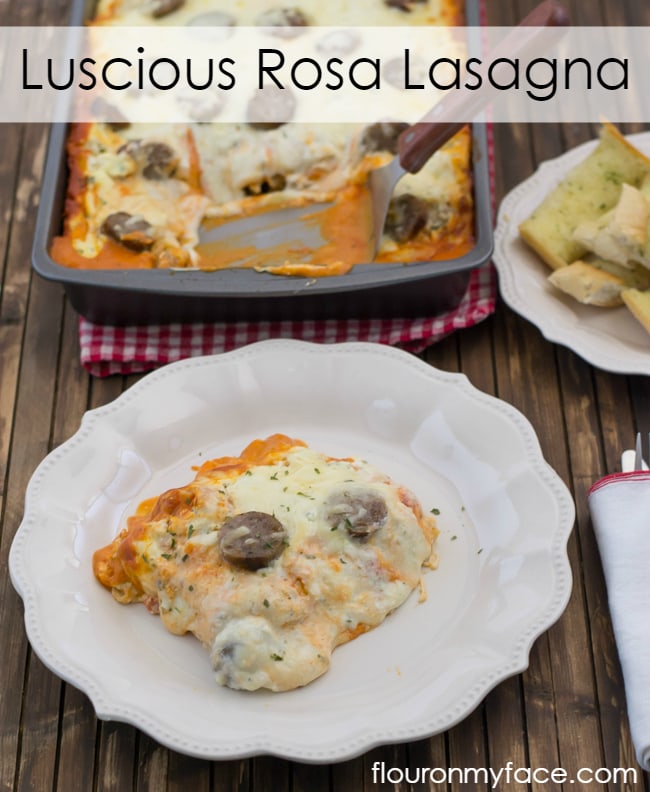 When I was a kid and my mom made lasagna for dinner it was a big deal. Lasagna on the table meant it was a holiday or a celebration of some sort.
Birthday dinner requests were always lasagna. Making a big tray of lasagna for the family is a family tradition that I have passed on to my kids.
If I am serving lasagna for dinner, my kids, even the grown up ones come running home to mama.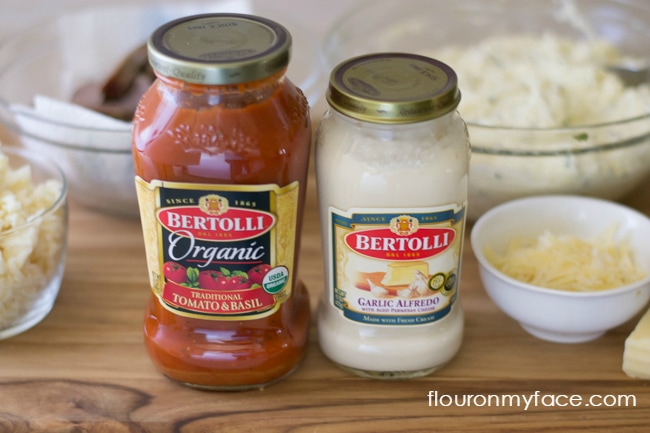 Bertolli and Target want to bring the flavor of Tuscany to your family dinner table with easy recipes that are perfect for week night dinner or special occasions. Head over to Target and pick up the ingredients to make this Luscious Rosa Lasagna recipe in celebration of Bertolli sauces and 150 years of authentic Tuscan flavor.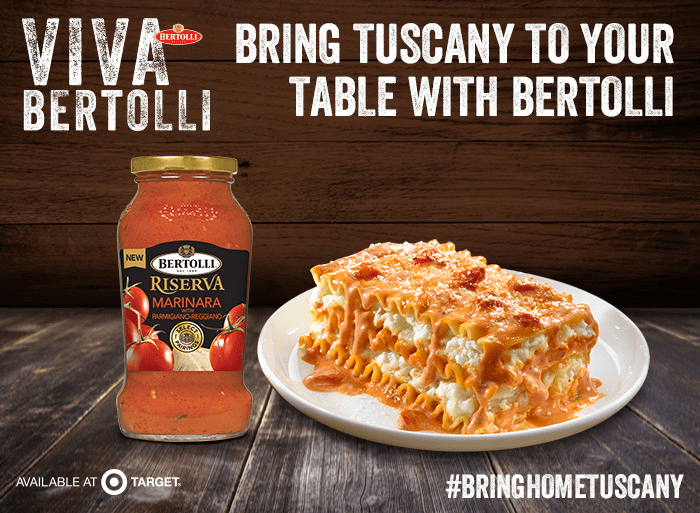 I don't think there is a more delicious way to celebrate life than to prepare a delicious meal for my family or to invite a few special friends over on a special occasion to enjoy a taste of Tuscany.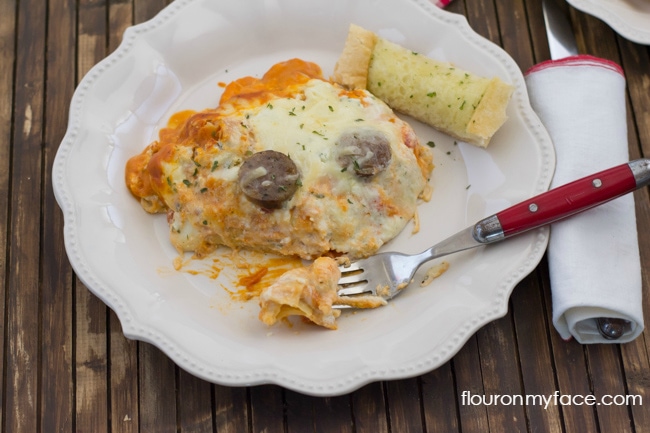 This Luscious Rosa Lasagna recipe is perfect for a Sunday supper dinner for the family. The Bertolli sauce in this Luscious Rosa Lasagna recipe is a unique combination of Bertolli Tomato & Basil sauce and Bertolli Garlic Alfredo sauce. The Bertolli sauces taste so good together.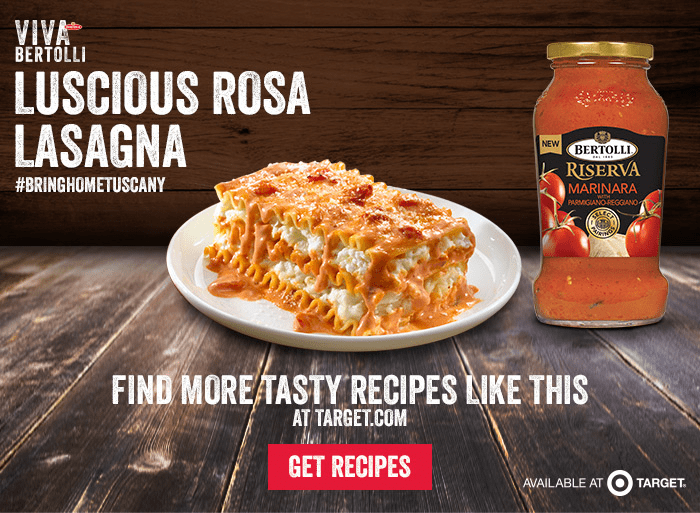 I added some sweet Italian sausage to mine, but you could make a meat sauce with ground beef or turkey if you prefer. Or make it just the way the recipe is written without any meat.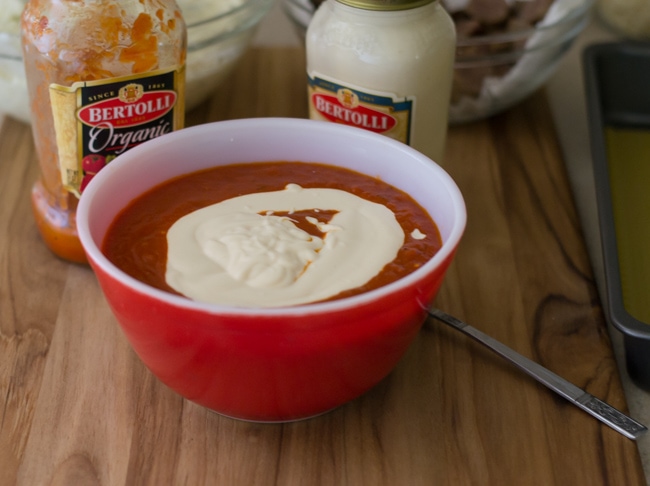 To make my life even easier, I used Target no-boil lasagna noodles and cut down the time it would normally take to prepare a tray of lasagna. I've never used no-boil lasagna noodles before and was very pleased in how much easier it was to prepare my tray of lasagna.
No slippery dripping wet lasagna noodles to deal with when you use no-boil lasagna noodles. They cooked up perfectly. I'll never boil my lasagna noodles again.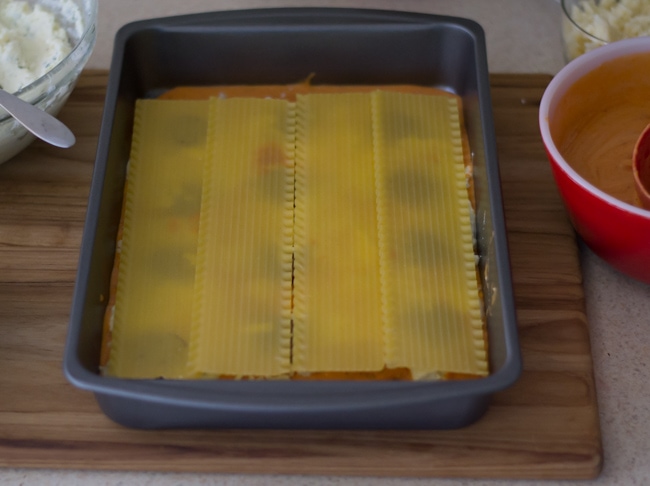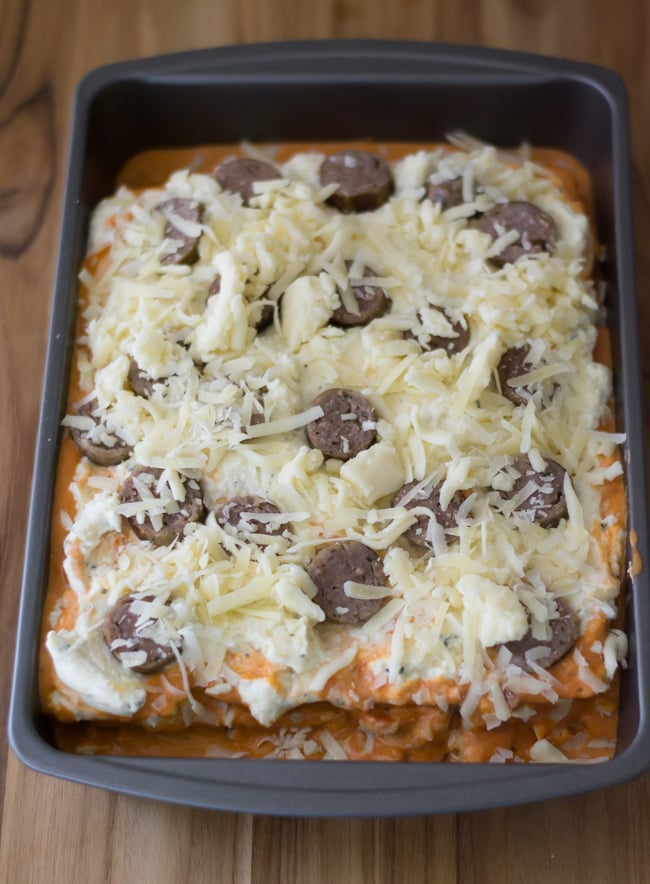 The Luscious Rosa Lasagna recipe was a huge hit with the family. Everyone loved it which is a rare occurrence in this family. I can't wait to make it again.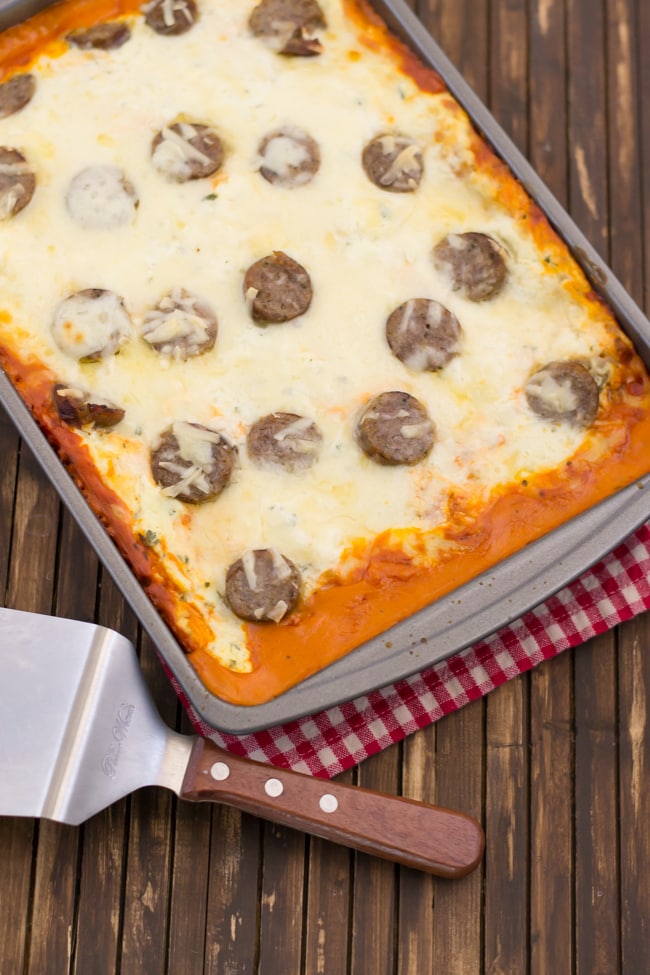 Head over to the Target Recipe site for the Bertolli Luscious Rosa Lasagna recipe. It's a perfect weeknight recipe that comes together from start to finish in only an hour and 20 minutes and serves 8.
It's easy to serve a homemade meal during the week with this cheesy Rosa Lasagna recipe.