January Weekly Meal Plan Week 1
Happy New Year! The January Weekly Meal Plan Week 1 is here.
Have you decided that 2019 is the year for meal planning?
Need some tips on how to start meal planning in the new year?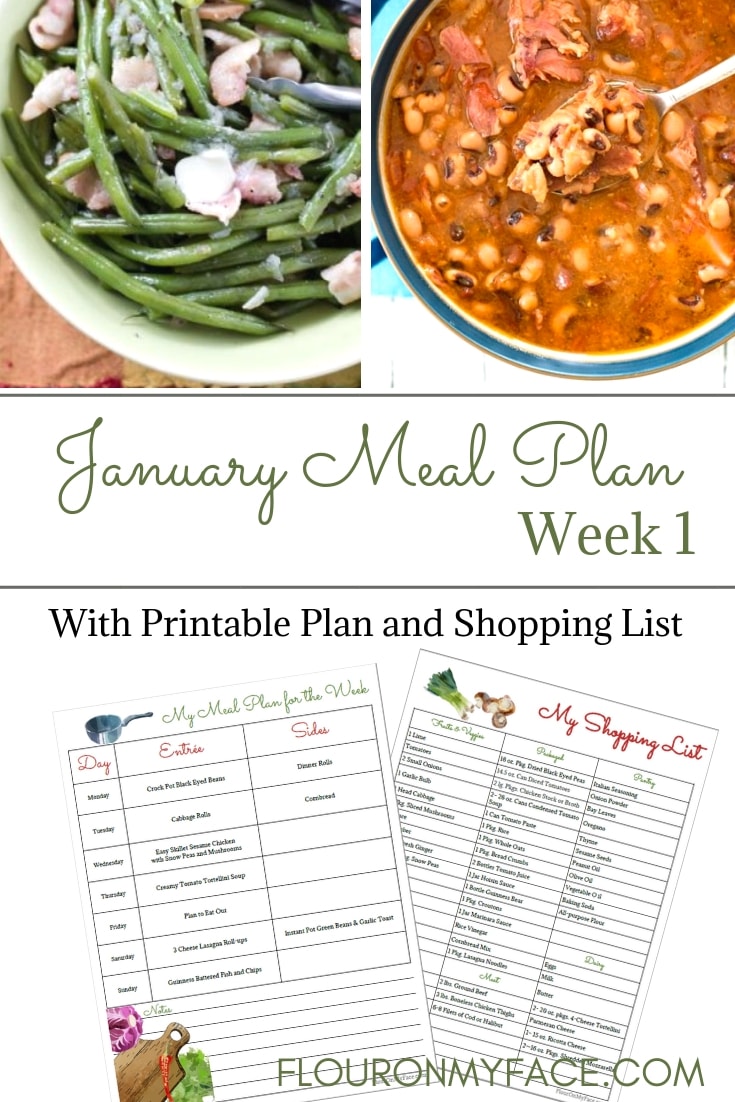 Is Meal Planning for you?
Are you tired of the stress of the dinner hour?
Here at Flour On My Face, my mission is to help busy families get dinner on the table by serving up easy recipes.
Sometimes even if you have easy dinner recipes you might need a little help with planning your weekly meals. Meal planning can really help in so many ways.
Are you tired of finding yourself leaning against the kitchen counter at 5 pm scratching your head trying to figure out what you can make for dinner?
If you do this more than you'd like to admit then meal planning is for you.
Read my How To Start Meal Planning post to get an idea about meal planning.
If that is you then meal planning is what you have been looking for!
New blank meal planning and shopping list templates for the month of January! Download them below.
January Weekly Meal Plan Week 1
Did you overindulge over the holidays? Join the free 2-27-1 Challenge
Click the image to watch the video and join the 2-27-1 Challenge.
A 30-Day Challenge to help you achieve success on your Intentional Bites journey.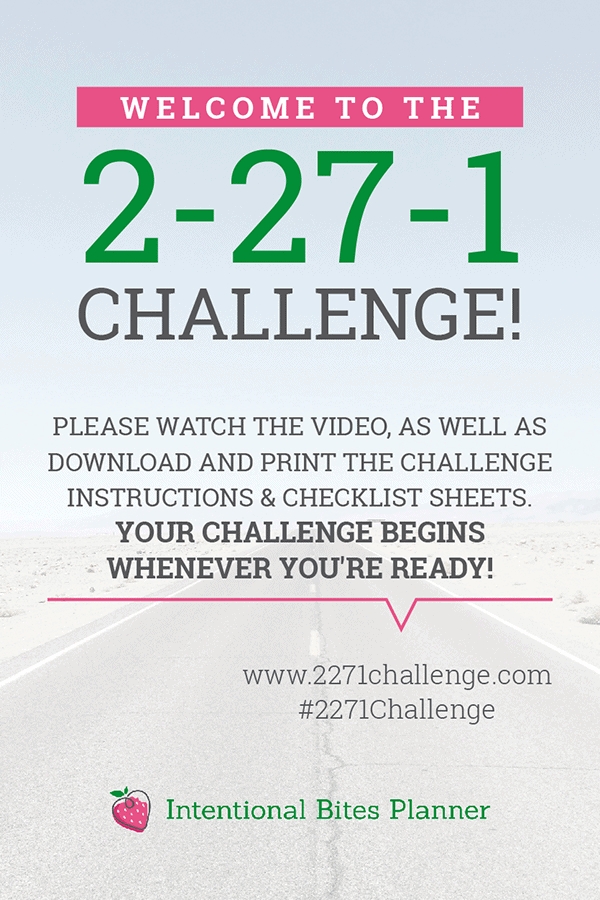 Flour On My Face Free Weekly Meal Plan Printables
Free January Weekly Meal Plan with Shopping List Printable
Free Flour On My Face Blank Menu Planning Template Printable
Free Flour On My Face Blank Weekly Menu Planner with Shopping List Template Printable
Something new from my favorite meal planning guru Erin from my FreezEasy (affiliate links)
Click for more info on the Intentional Bites Planner from MyFreezEazy.