How has the first month of menu planning been going? Have you found that using a menu plan is the perfect way to make sure you have dinner ready on those busy days of the week?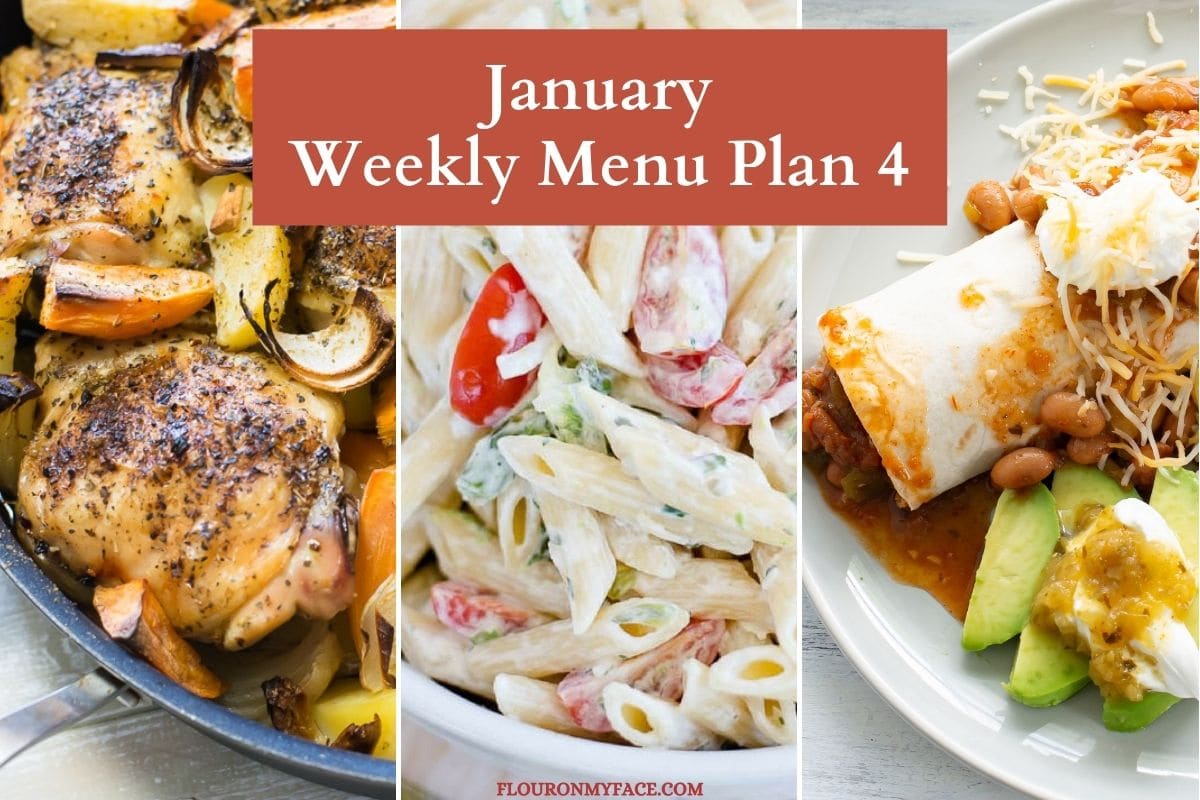 This week menu plan has one of my favorite crock pot chicken recipes. My crock pot chicken burrito filling can be used not just for a burrito filling.
You can use it to make all of your favorite Mexican recipes for Taco Tuesday. Make burritos, chicken tacos, chicken enchiladas or chicken nachos.
This Weeks Featured Recipes
Chicken burritos are so easy to make in the slow cooker. Only 5 ingredients are needed to make the perfect chicken burrito filling.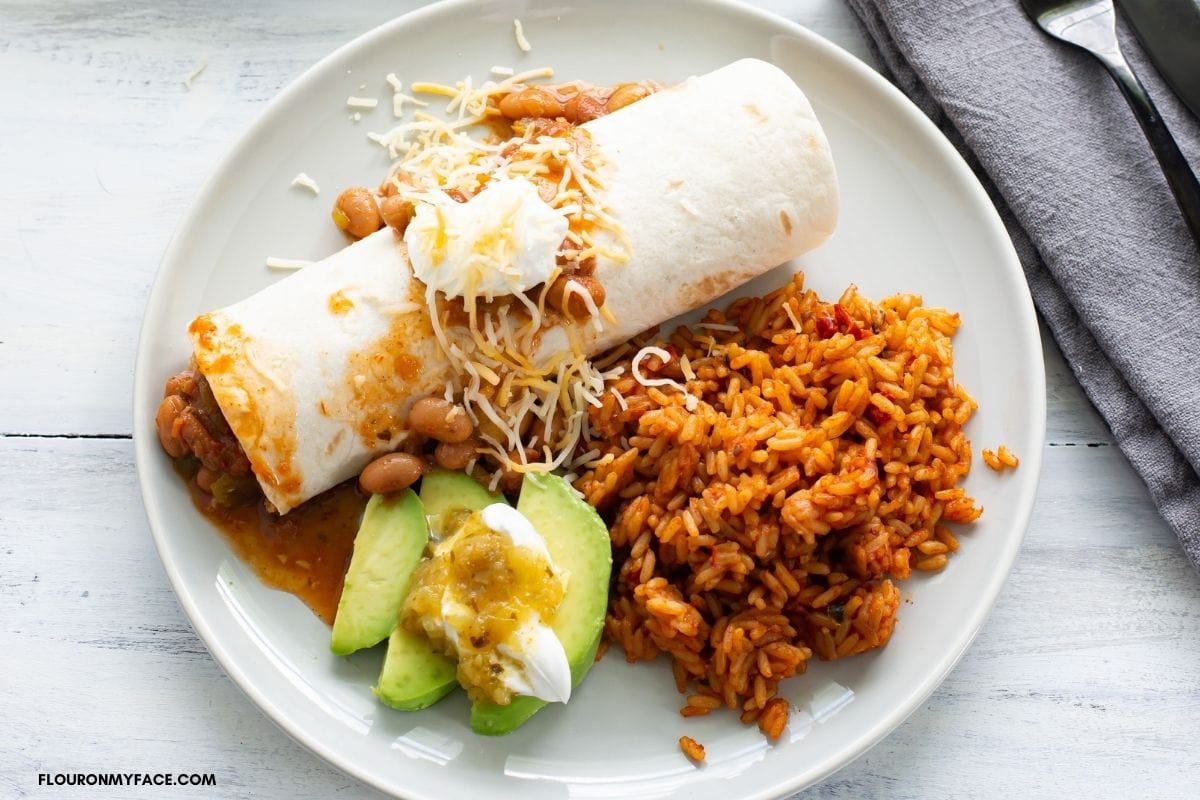 Skillet Greek Chicken and Potatoes are a one skillet meal using one bottle of a seasoning mix that is the perfect combination of flavors.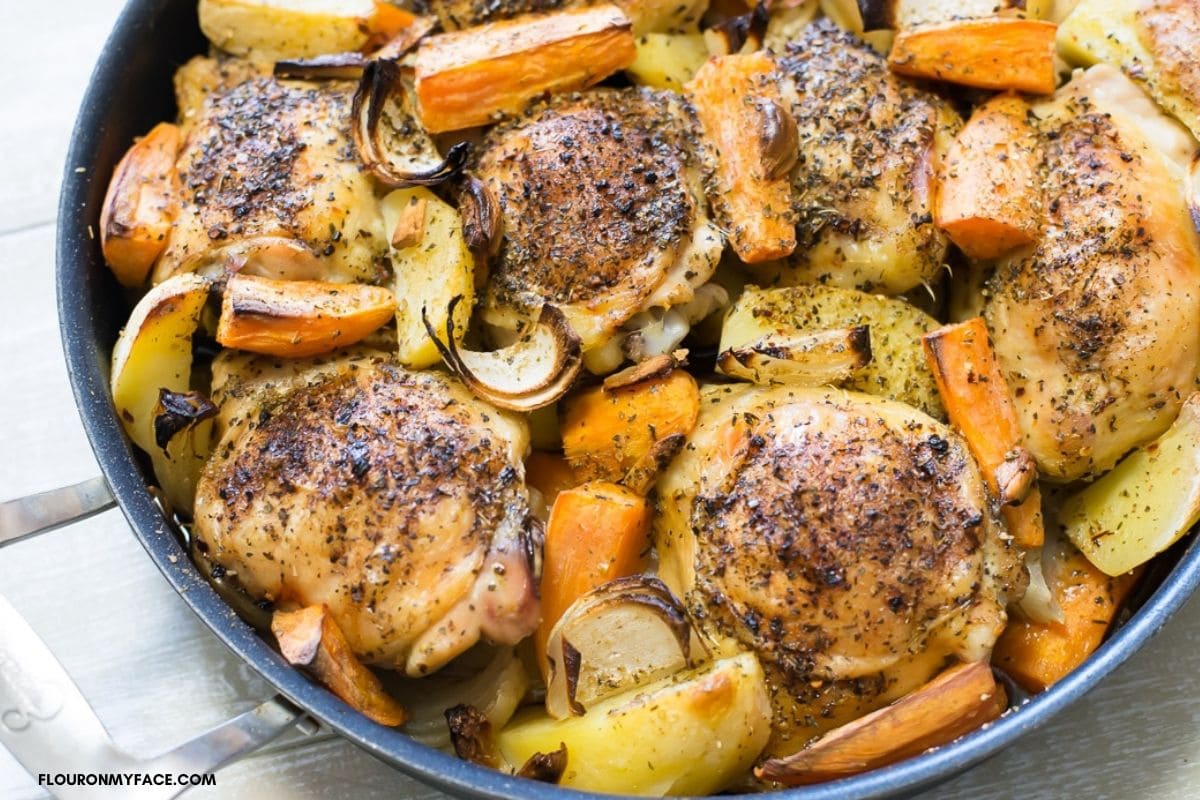 I love this Asparagus Tomato Pasta Salad. It is so good. It is a perfect side dish recipe to serve along side many meals.
It is made with fresh asparagus and cherry tomatoes. The parmesan cheese adds a surprisingly delicious flavor.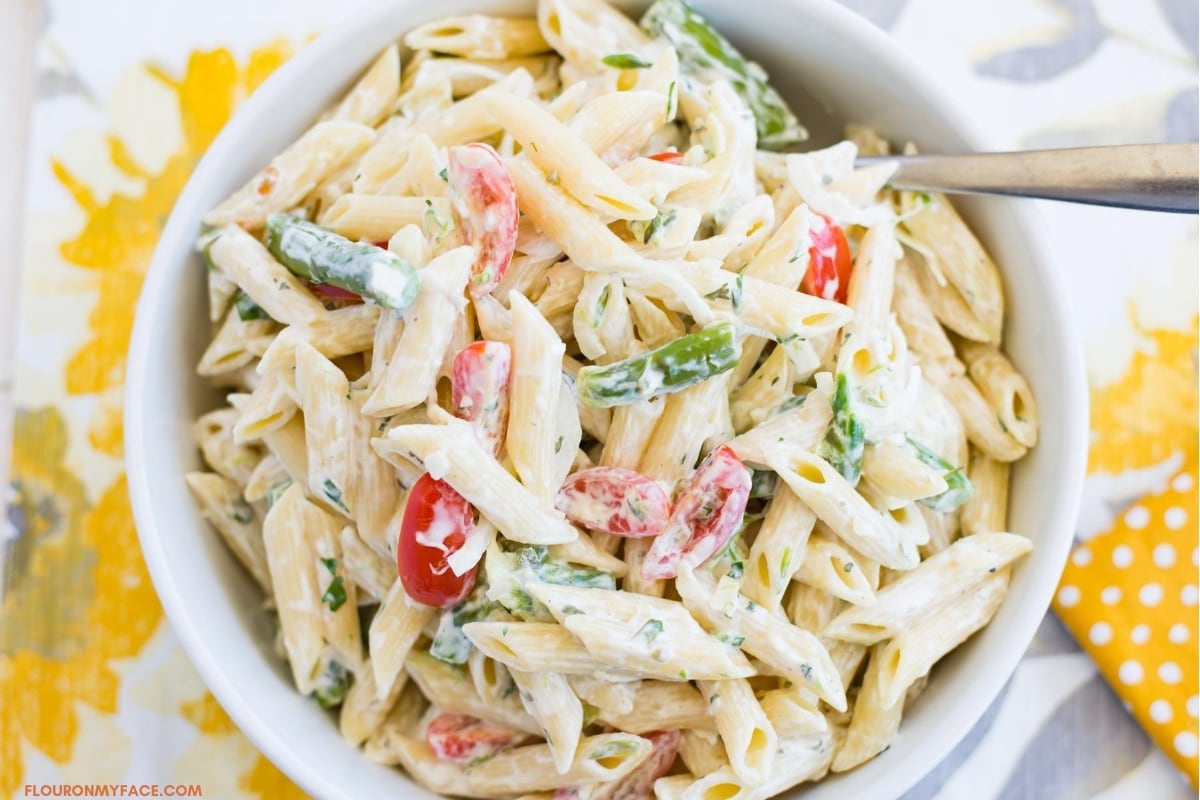 Share the menu plan!
Sharing is caring! Be sure to share this weeks menu plan with family and friends who have a hard time figuring out what to make for dinner!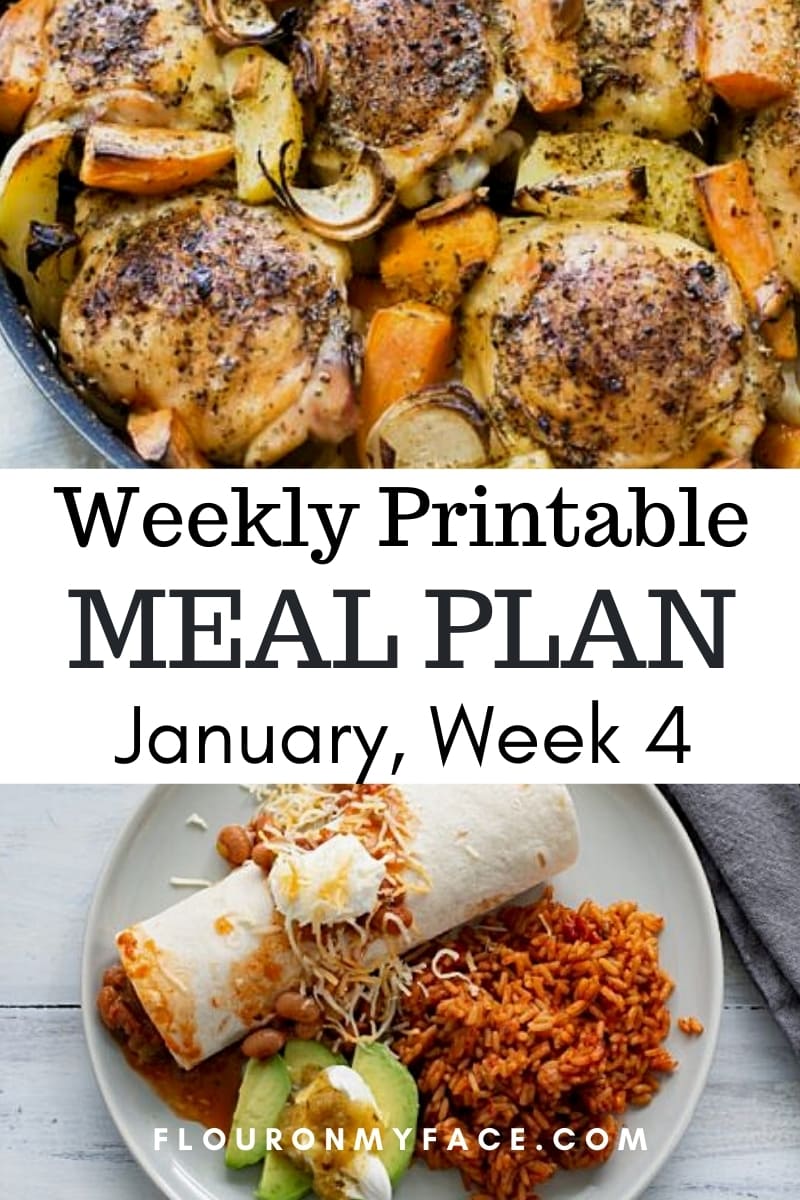 January Menu Plan 4 Recipes
This weeks meal plan is packed full of easy dinner recipes, an amazing pasta salad recipe and crock pot meals your family will love!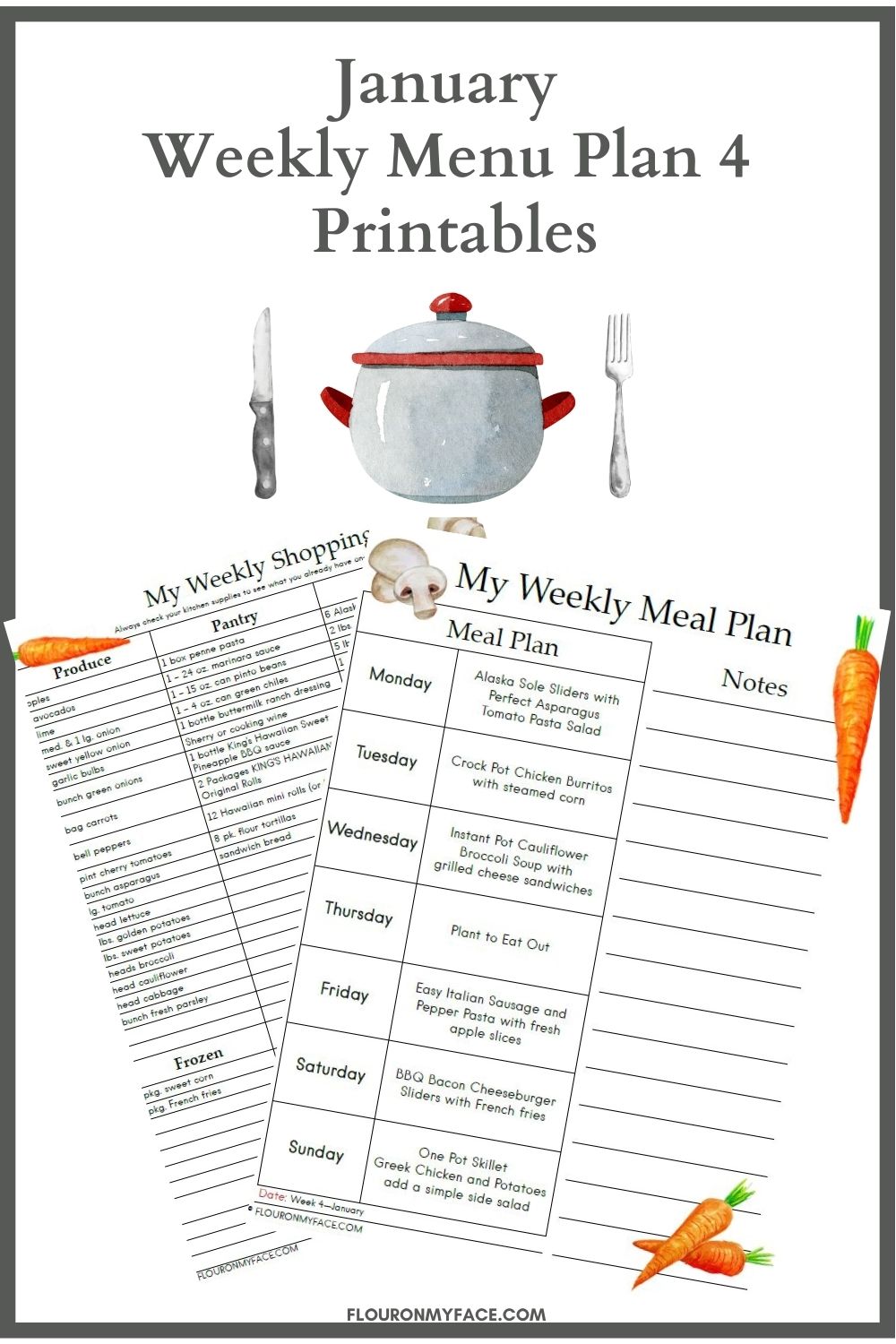 January Menu Plan 4 Printables
Download and print the January Menu Plan 4 Printables