Happy New Year! Here is the first menu plan of the new year.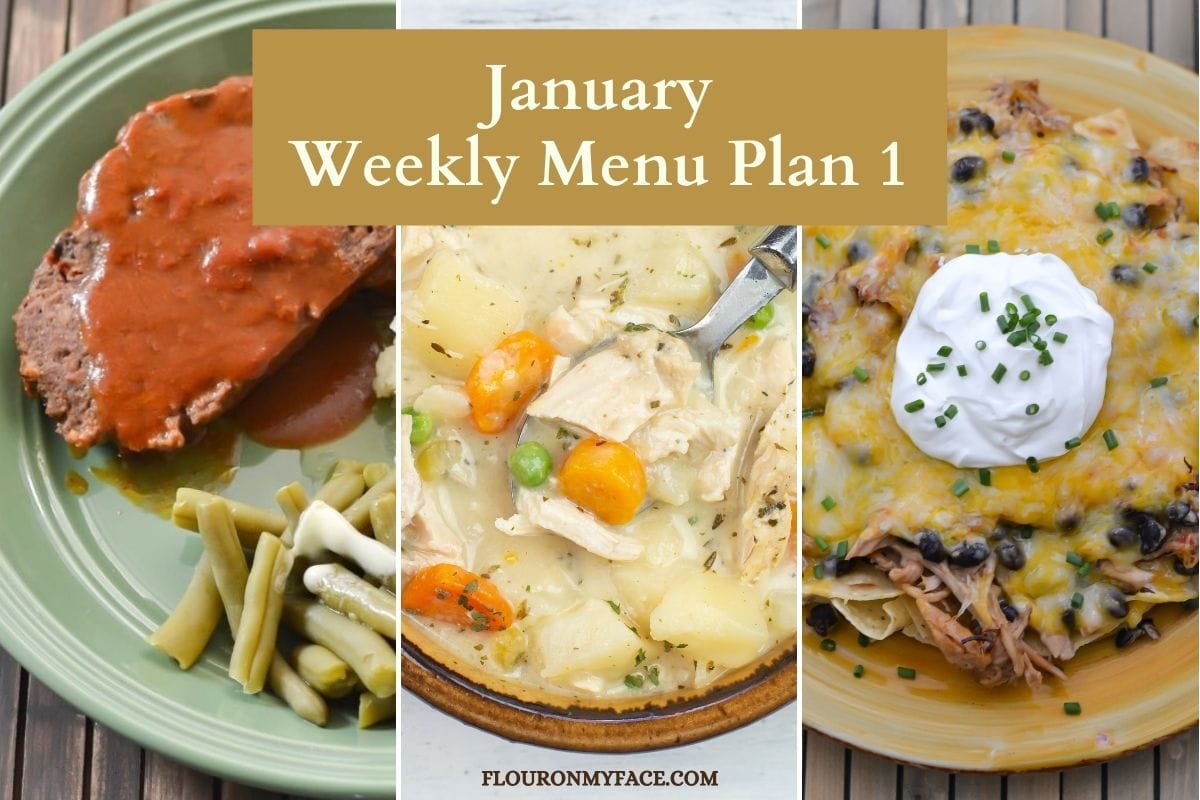 The new year is a perfect time to start meal planning. Even if you can't do an entire week of meals you can start with just a few.
Baby steps is a good way to start a new habit and meal planning is a good habit to start. You can start out slowly by planning the meals for your busiest days of the week.
After you do this for a couple of weeks you will see how helpful using a menu plan can be.
How to start menu planning
Pick out the recipes you think you will like and bookmark them for later.
Use the recipes that you have ingredients on hand for or make substitutions with the ingredients you do have on hand.
Print out the recipes and keep a copy with you when you go shopping so you can grab ingredients as they become available.
Join the Flour On My Face Facebook page where I am sharing links for some of the easy homemade basic recipes that I have been sharing for over 10 years.
This weeks featured recipes
Creamy Chicken Stew is delicious. This chunky chicken stew is perfect this time of year. Bite size pieces of chicken with chunks of potato, carrots and peas floating in a rich and creamy gravy.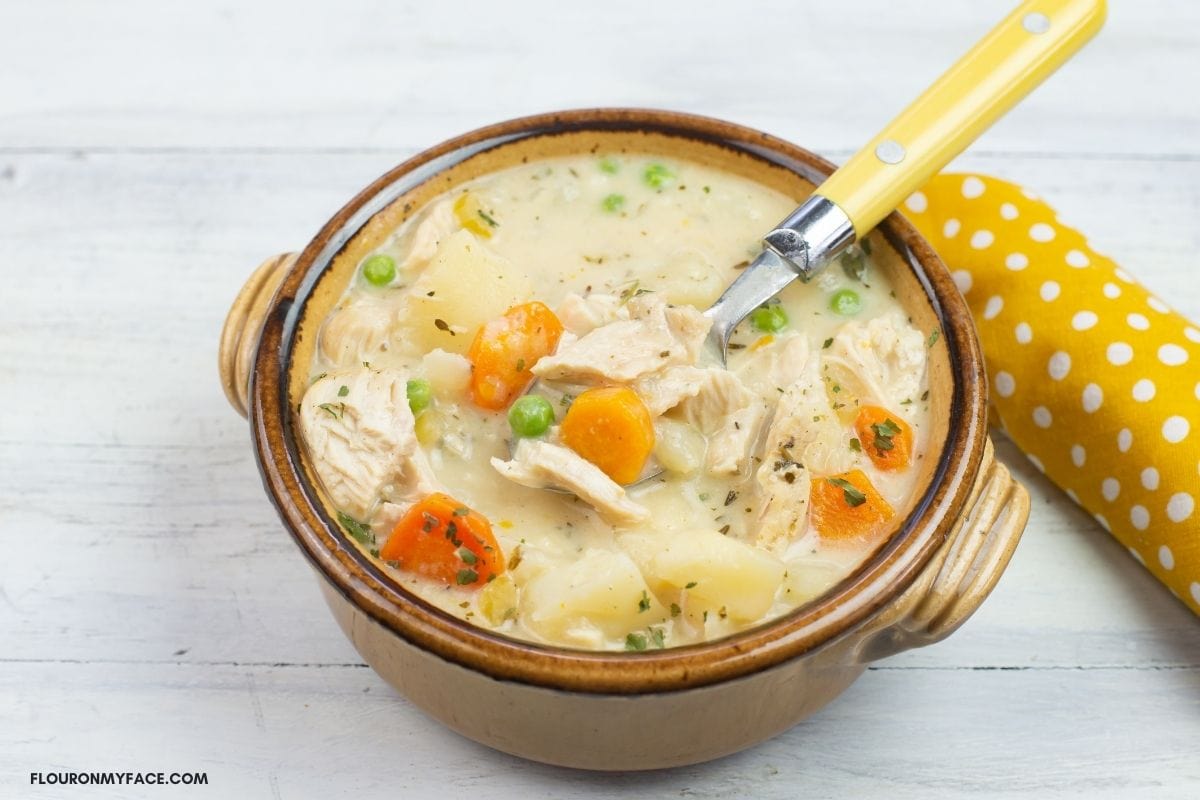 Mom's meatloaf is comfort food at its best. This homemade meatloaf is cooked in a tomato soup sauce that tastes amazing drizzled over mashed potatoes.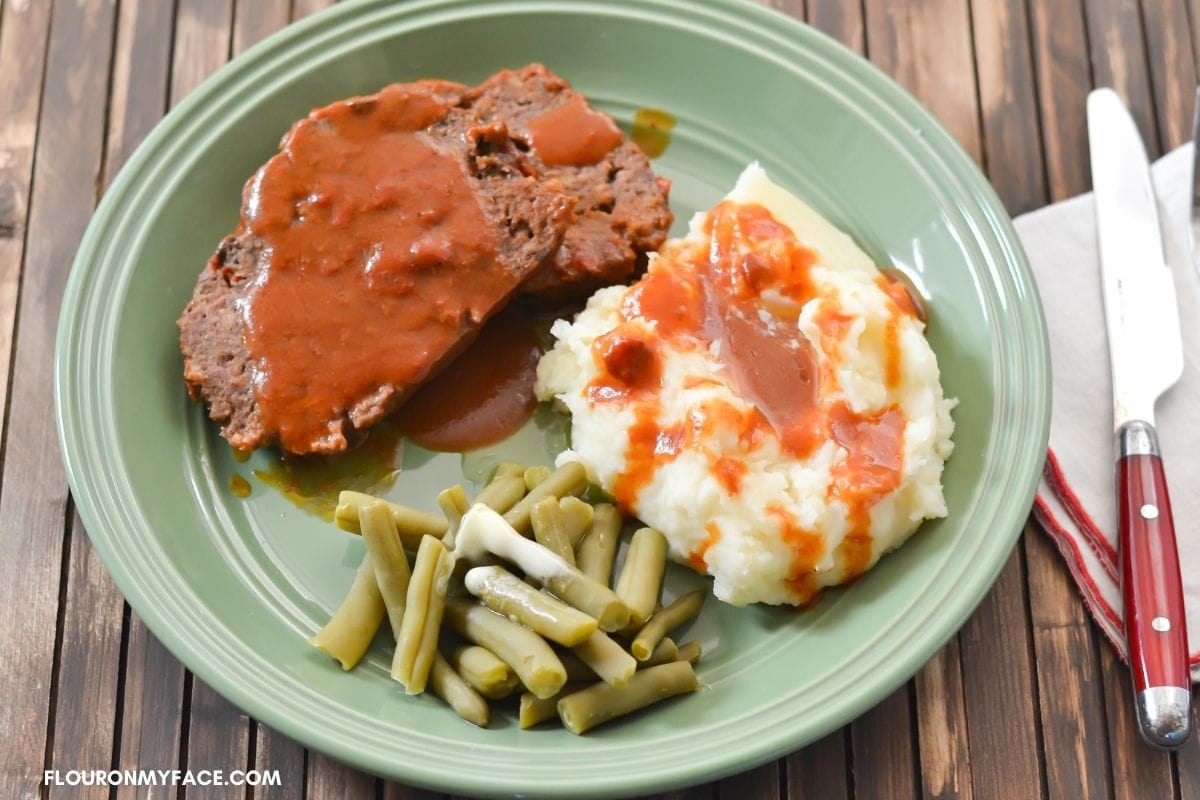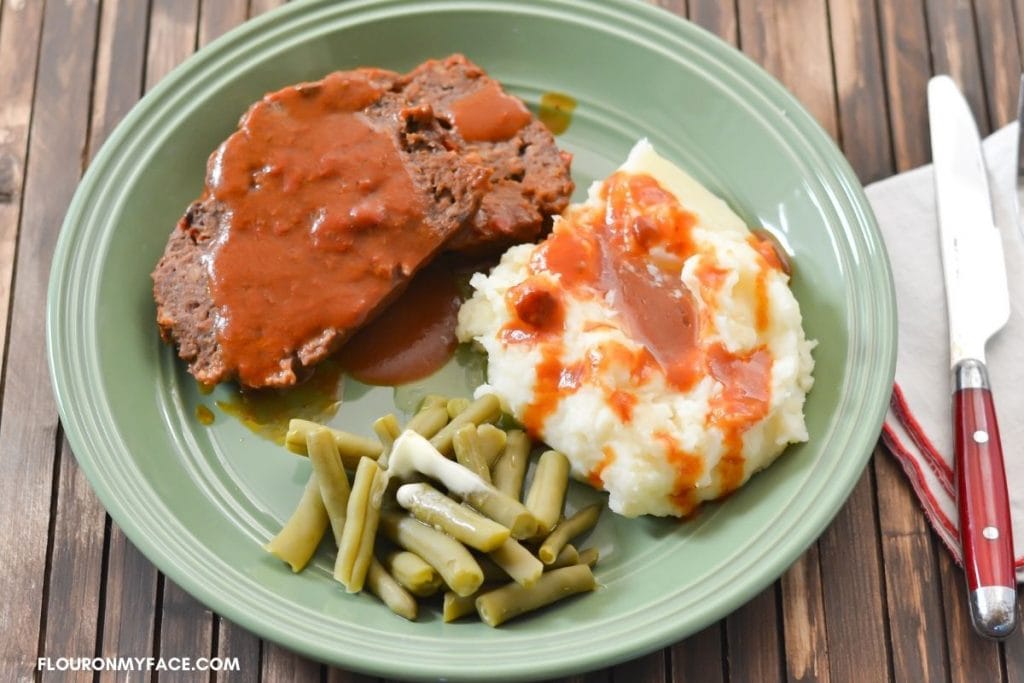 Pulled Pork Nachos pulls double duty as a meal or a snack as you veg out binge watching Netflix on the weekend. You have got to watch the Queens Gambit!!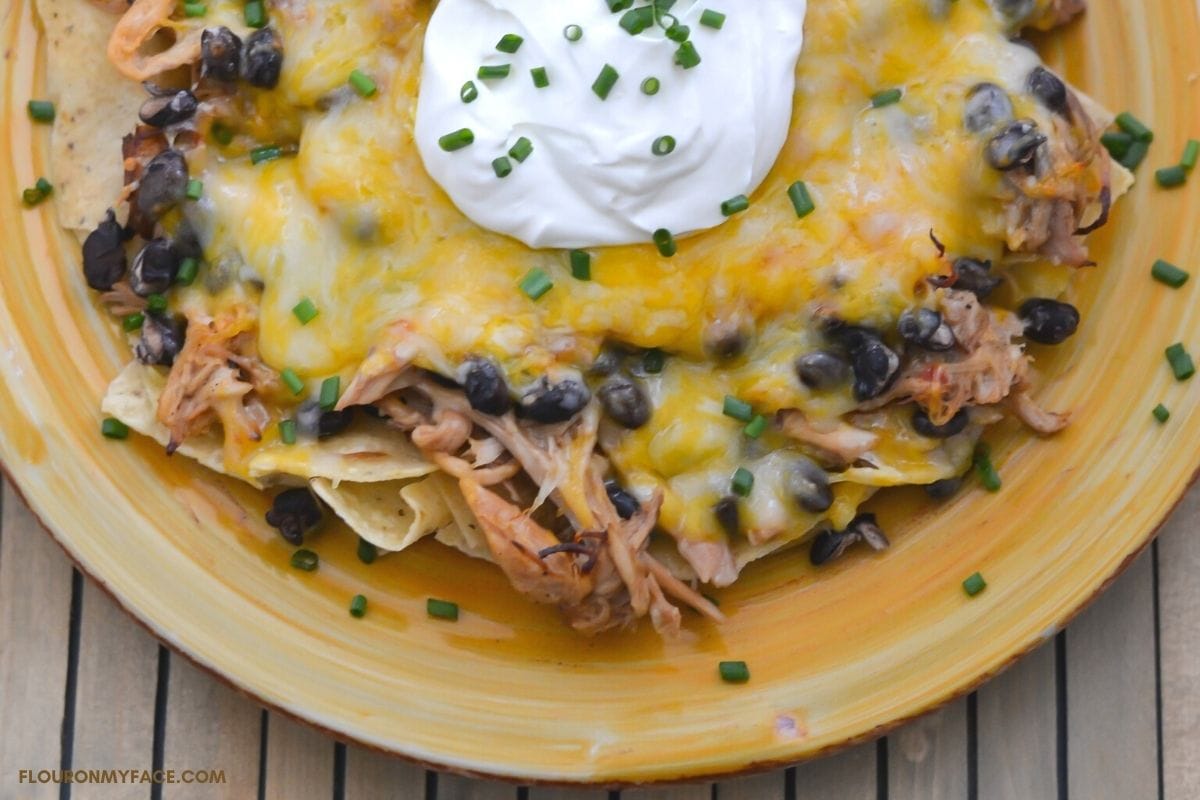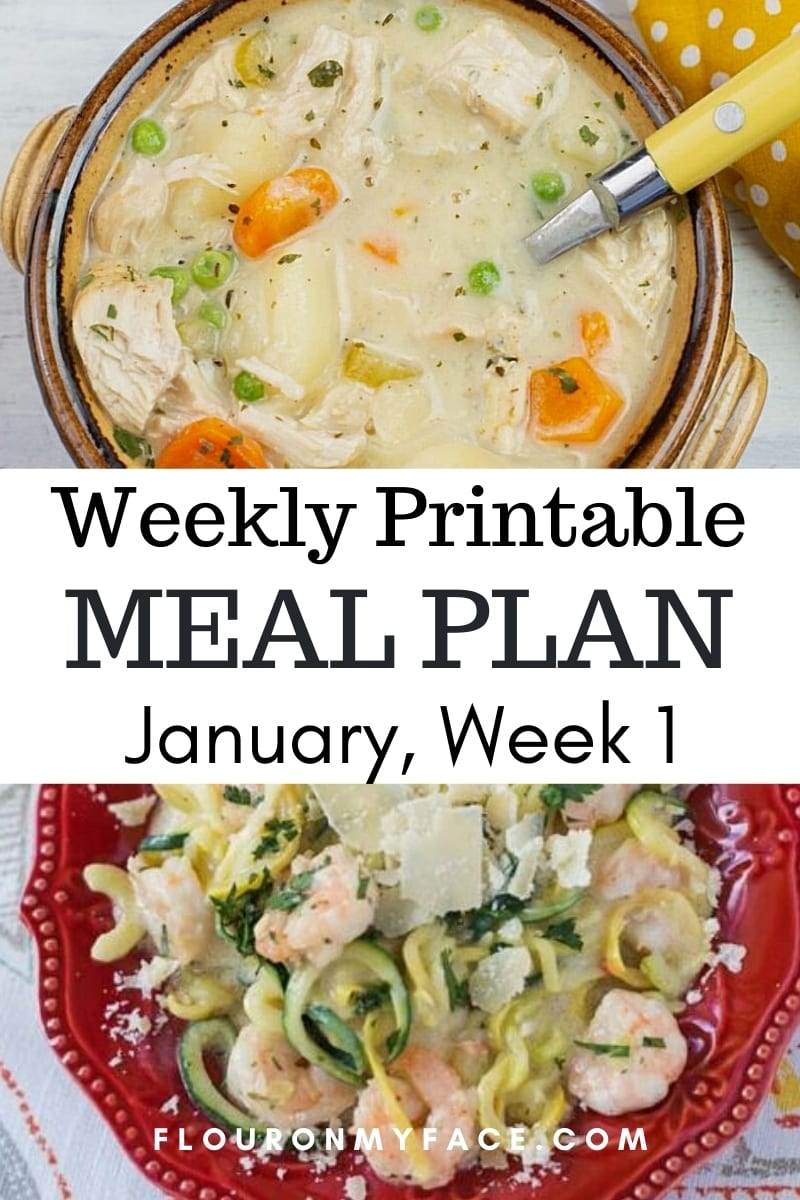 January Menu Plan 1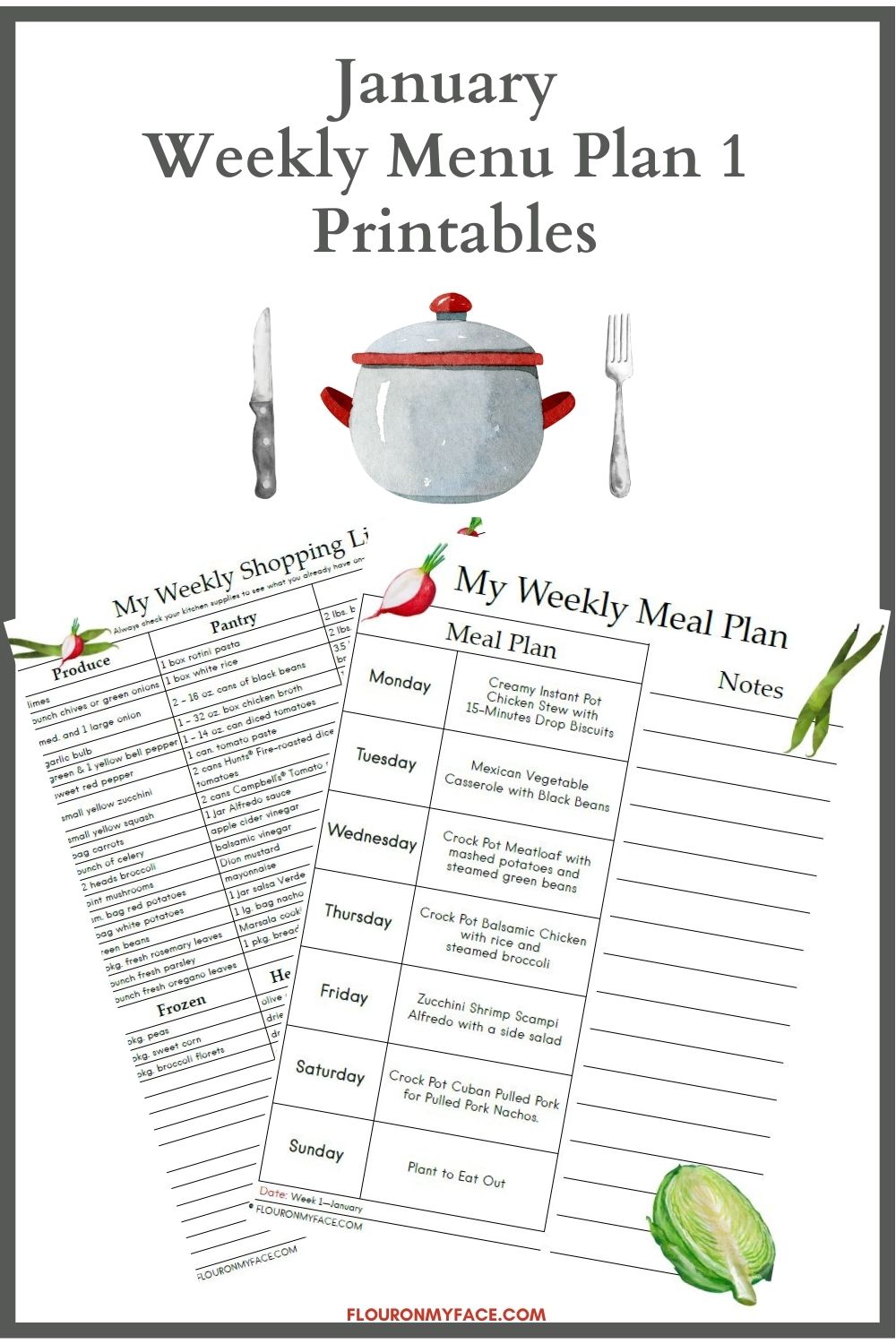 January Menu Plan Printables
Download and print the January Menu Plan 1 Printables
More menu plans from the past you'll love
January Weekly Meal Plan Week 1