Huggies Snug & Dry Diapers
Disclosure: I participated in an Influencer Activation on behalf of Mom Central for Huggies and Target. I received product samples to facilitate my review as well as a promotional item to thank me for my participation. #MC
You might be wondering why I am posting information about Huggies Snug & Dry Diapers.  Well we've had a new addition to the Flour On My Face family. Little Joshua was born on September 4th. He is my first grandson and my fourth grandchild. As you can imagine we are so excited to have him. He will probably be one little spoiled boy since he is the first and only grandson.
As you know or may remember diapers become one of those must have items when you have a new baby in the house. At the hospital after he was born we used Huggies. When he first came home we went through all the other brands we got at the baby shower. Most of them caused little Joshua some issues. After just a few changes we noticed his skin was getting red and irritated. We quickly got rid of those diapers and went back to using the Huggies Snug & Dry Diapers.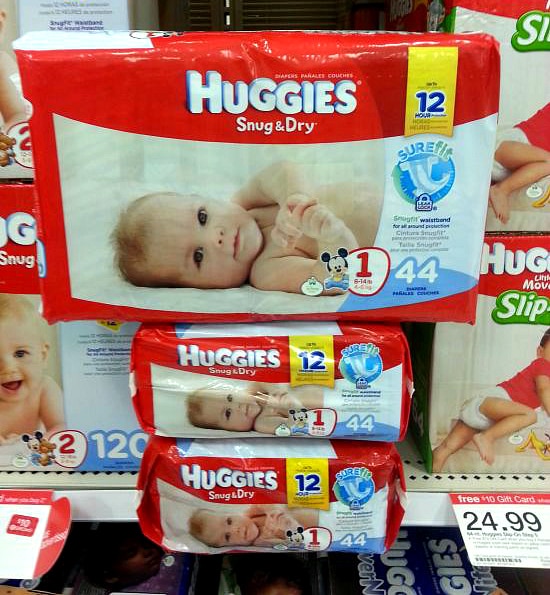 Since I was already out shopping at Target for a baby shower gift I picked up a few packages of the Huggies Snug & Dry diapers for little Josh. They were on sale and I had a $1 off coupon! You can never have too many Huggies diapers coupons when you have a new little one in the house.
I love shopping at Target for baby items. They have a huge selections of Huggies diapers to choose from and I had no problem finding size 1 for little Josh. We love the Huggies Snug and Dry because they feature a SureFit* design that is snug where it needs to be but comfortable enough not to cause irritation when baby squirms around. The best part about the SureFit* design is that little Joshua's delicate newborn skin is not irritated.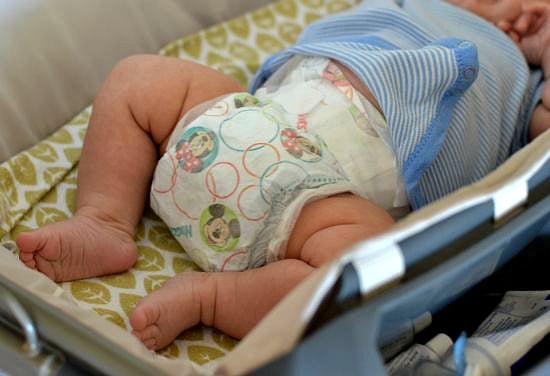 Since I was already in the baby section of Target I went looking for the Huggies Natural Care Wipes that I also had a coupon for. They were on sale too and I scored a $5 Target gift card for purchasing two cases. One for little Joshua and one for the baby shower gift. The expectant mom is expecting twins! I knew a case of the Huggies Natural Care Wipes would be a great baby shower gift. 
Even before our new bundle of joy was born I always kept a box of wipes on hand. I've used them when crafting with the kids. I've even used them when creating mixed media art. While painting with acrylic paints they are perfect to wipe the paint brush clean. Then I saved the painted wipes, let them dry and add them to pieces of artwork.
I even keep a travel size pack in the car to take care of those sticky messes we occasionally have with the older grandkids while out on errands. But my favorite way to use my travel packet of wipes is to wipe down the interior of my car while waiting for my daughters bus. They help keep the inside of my car sparkling clean.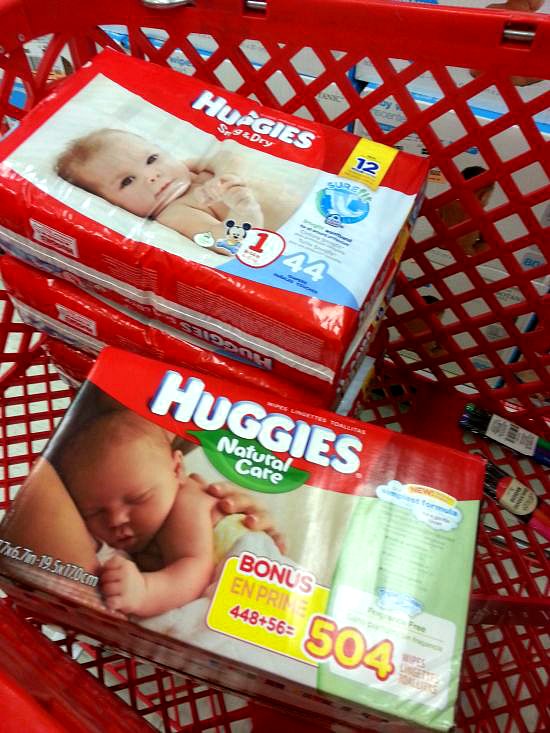 Did you know Target has a new subscription program where you can have diapers and wipes delivered automatically to your home?  This is a great program for new moms who are adjusting to having the new baby at home. Set up the automatic re-stock and delivery with Targets new subscription program and never have to worry about running low on diapers and wipes again.