Disclosure: This Give a FREE Box of Cheerios™ shop has been compensated by Collective Bias and its advertiser. All opinions are mine alone. #GiveABox #CollectiveBias
As you may have heard, some select boxes of Cheerios and Honey Nut Cheerios produced over two weeks in July at the Lodi, California plant, have been recalled due to a wheat allergen.  This recall only affects consumers with Celiac disease or a gluten-sensitivity. To learn more about the recall, and if your product is affected please go to: http://blog.generalmills.com/.
My favorite way to start the day is with a bowl of Cheerios™. For a limited time, you can buy a box of specially marked box of Cheerios™ at Walmart and gift a FREE to a friend or family member.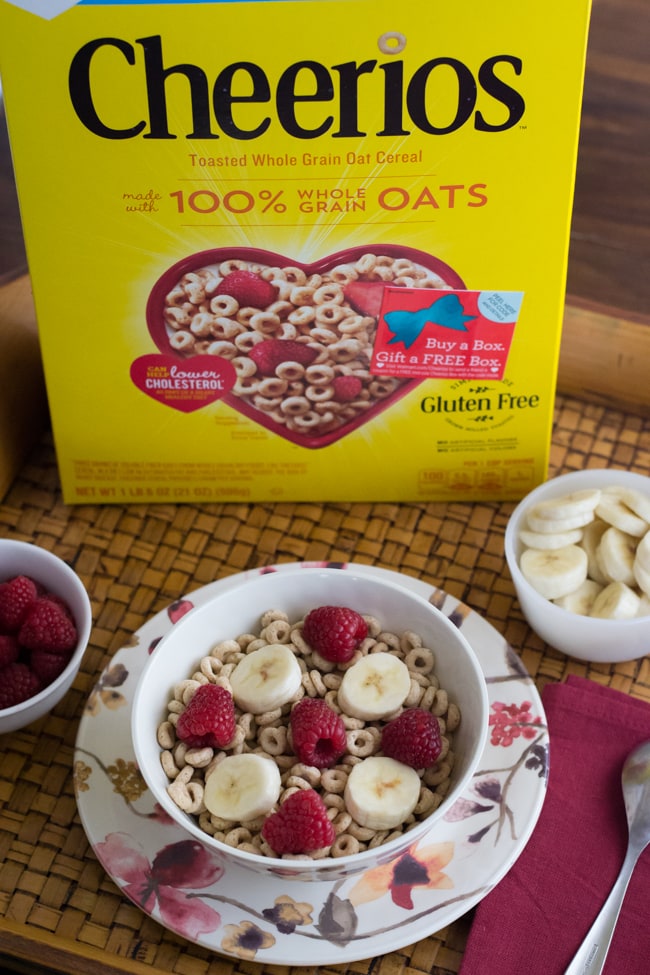 Buy a Box. Give a Free Box offer from Cheerios ™
For a limited time, you can buy a box of one of five flavors of Cheerios™ exclusively at Walmart. Take your pick of Cheerios™ in the Yellow Box, Honey Nut™, Multi-Grain™, Apple Cinnamon™ and Frosted Cheerios™ and gift a FREE box of Cheerios™ to a friend or family member.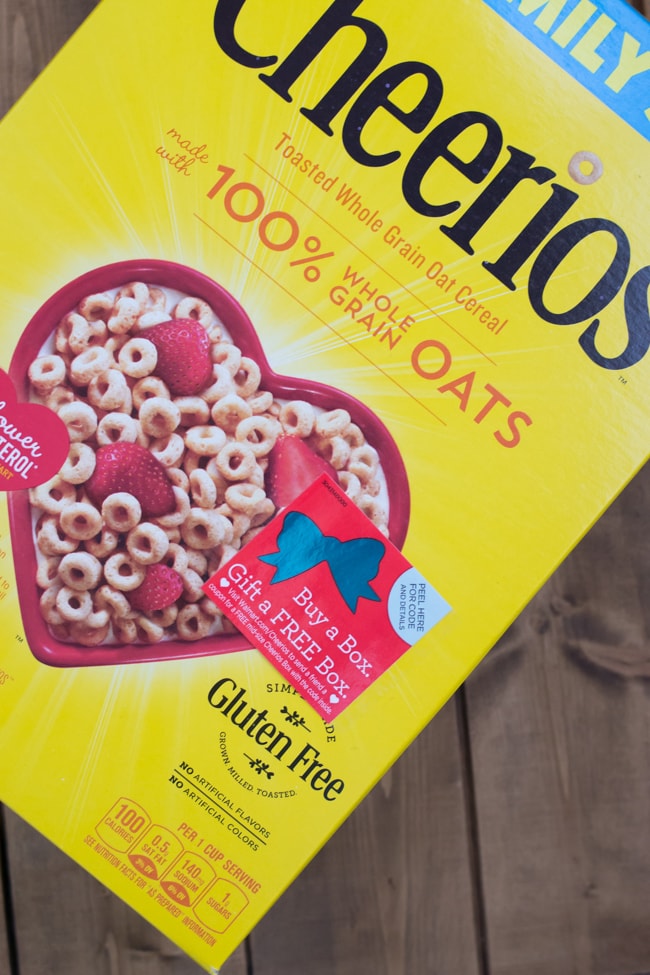 Be sure that you pick up one of the specially marked Cheerios™ boxes with the Buy a Box. Gift a FREE Box label. Then head over to Walmart.com/Cheerios to enter the code found inside the Buy a Box Gift a FREE Box label. Then, just enter your lucky friend or family member's name and email address.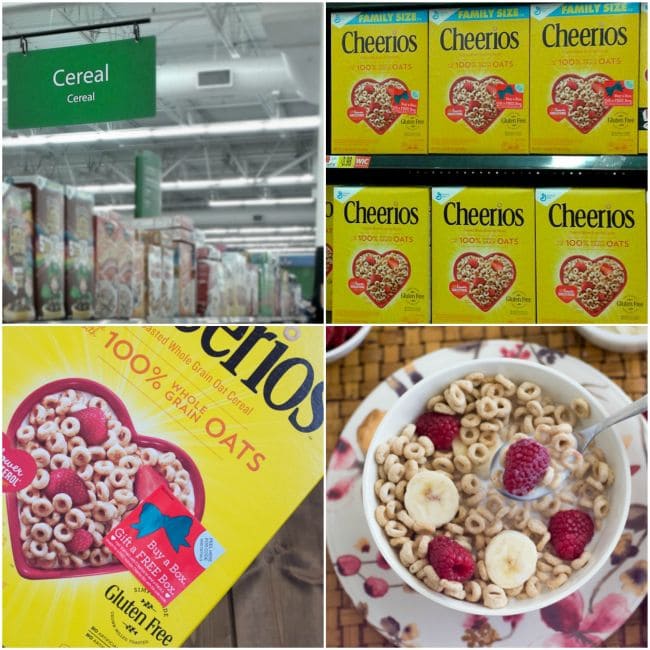 Next you'll create an e-card for them gifting them their FREE box. Once they receive the e-card and click on the link they will be able to put their shipping address in and a special coupon for a FREE box of Cheerios™ will be mailed to them.
I gifted my mother in-law Bonnie with a free box of Cheerios™ because I know she likes to start her day off with a wholesome breakfast before she heads off to work each morning.
When I was a kid my favorite way to enjoy Saturday mornings was to veg out in front of the television set watching cartoons and enjoying a bowl of my favorite cereal. Back in the caveman days (that's how my daughter refers to the era of my childhood) most kids, including my siblings would race to grab up a box of sugar loaded cereal options.
Not me, I would wait until the mad dash of my 4 siblings was over and leisurely pour myself a bowl of cereal before flopping down in front of the t.v. It was a great Saturday morning when we had a box of Cheerios™ in the house along with some ripe bananas. I loved to eat a bowl with a sliced banana in it.
I still enjoy eating Cheerios™ with a sliced banana in it. These days I like to add some fresh raspberries along with the banana. It's a wholesome breakfast, just like my mother-in-law enjoys and a great way to start the day.
Not only that, Cheerios™ really can help you lower your cholesterol.
Last year after a check up and some routine blood work my doctor told me I needed to lower my cholesterol. I started eating a bowl of Cheerios™ every morning for breakfast because they're made with whole grain oats that are rich in soluble fiber.
Soluble fiber can help remove some cholesterol from the body. By adding Cheerios™ to my daily diet and making changes to my unhealthy eating habits I was able to lower my cholesterol in just 3 months. I was a happy camper and so was my doctor.

How to enjoy a bowl of Cheerios™
Ingredients
Cheerios™
banana
raspberries
milk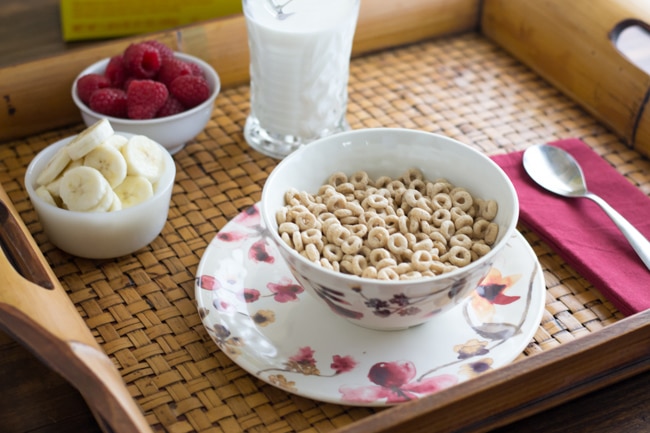 Directions
Pour Cheerios™ in a bowl
Slice a banana
Rinse raspberries
Arrange fruit in a pleasing pattern
Pour on the milk
Enjoy!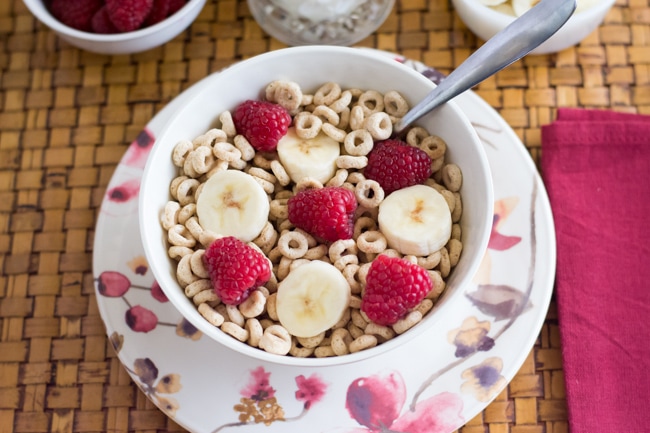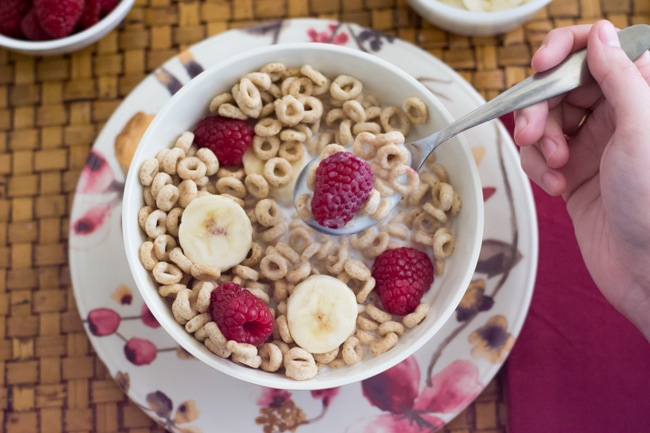 Leave me a comment telling me what your favorite fruit is that you like to eat with your Cheerios™.