This February Menu plan is packed full of homestyle recipes your family will love.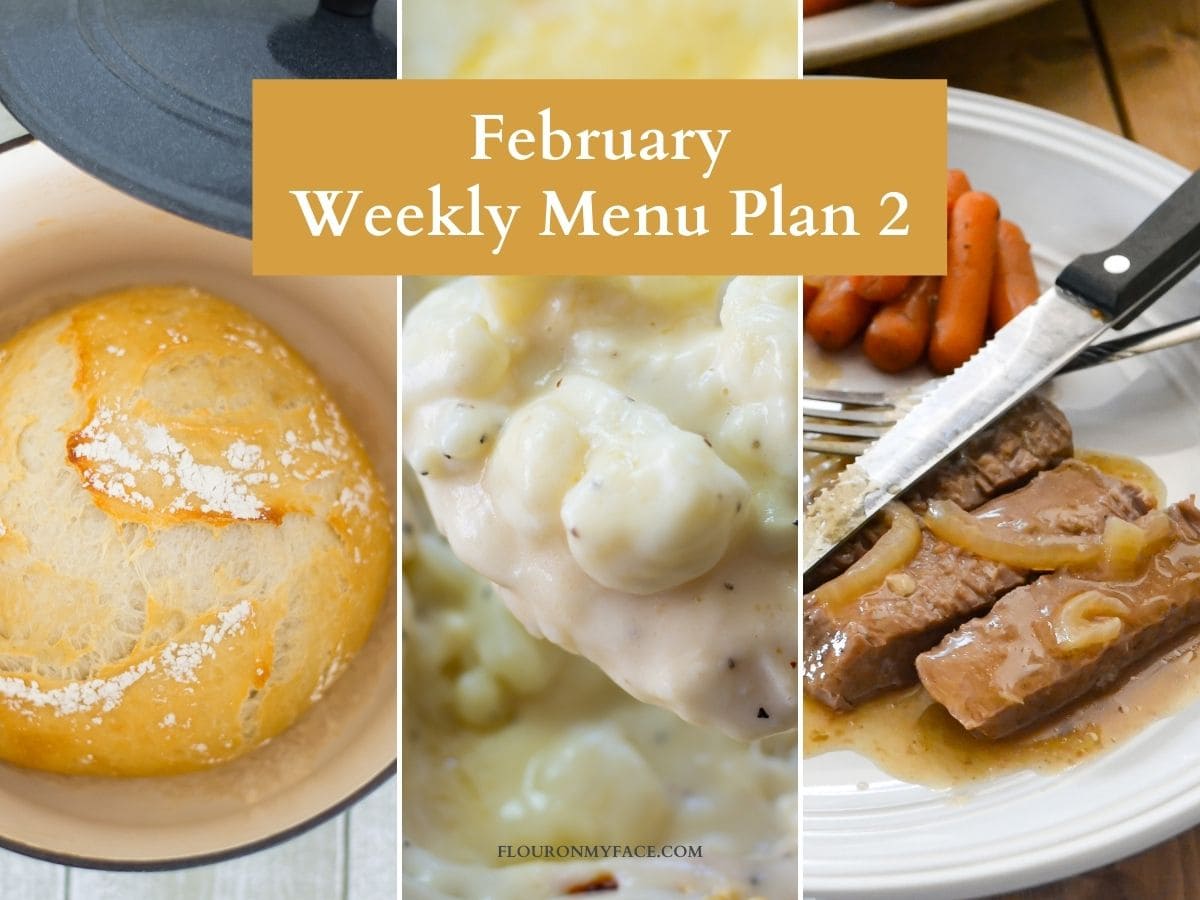 This Weeks Featured Recipes
This weeks featured recipes include a recipe for a perfectly tender and juicy London broil. Keep in mind you will need to also sliced the cooked roast across the grain. If you forget your tender roast is going to be tough.
Moist and tender Crock Pot London Broil made with potatoes and carrots. The drippings from cooking the beef roast will make a delicious homemade beef gravy to drizzle over the vegetables.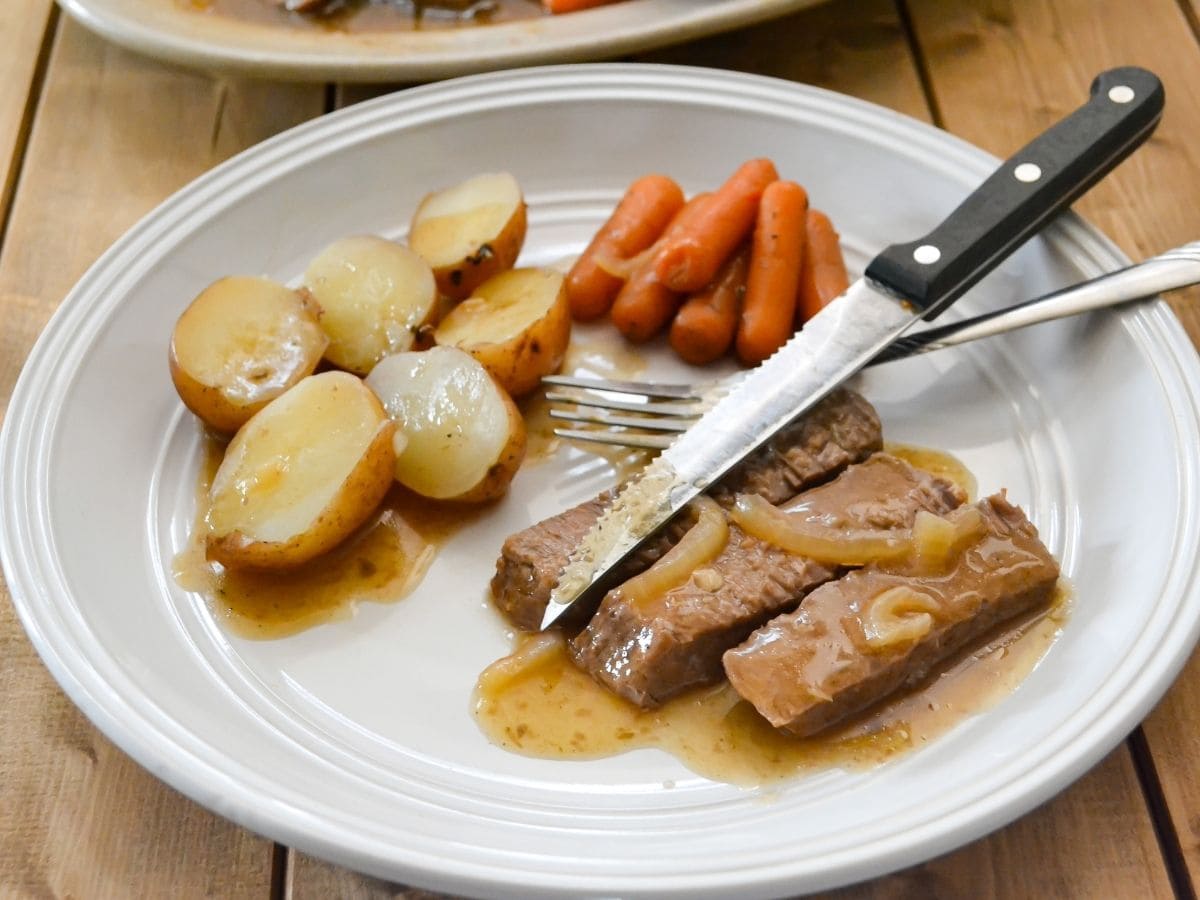 Cheesy Gouda Cauliflower Casserole has a delicious smoky flavor from smoked Gouda cheese.
This is a great low carb recipe for anyone on the keto diet. Or anyone who loves cauliflower recipes.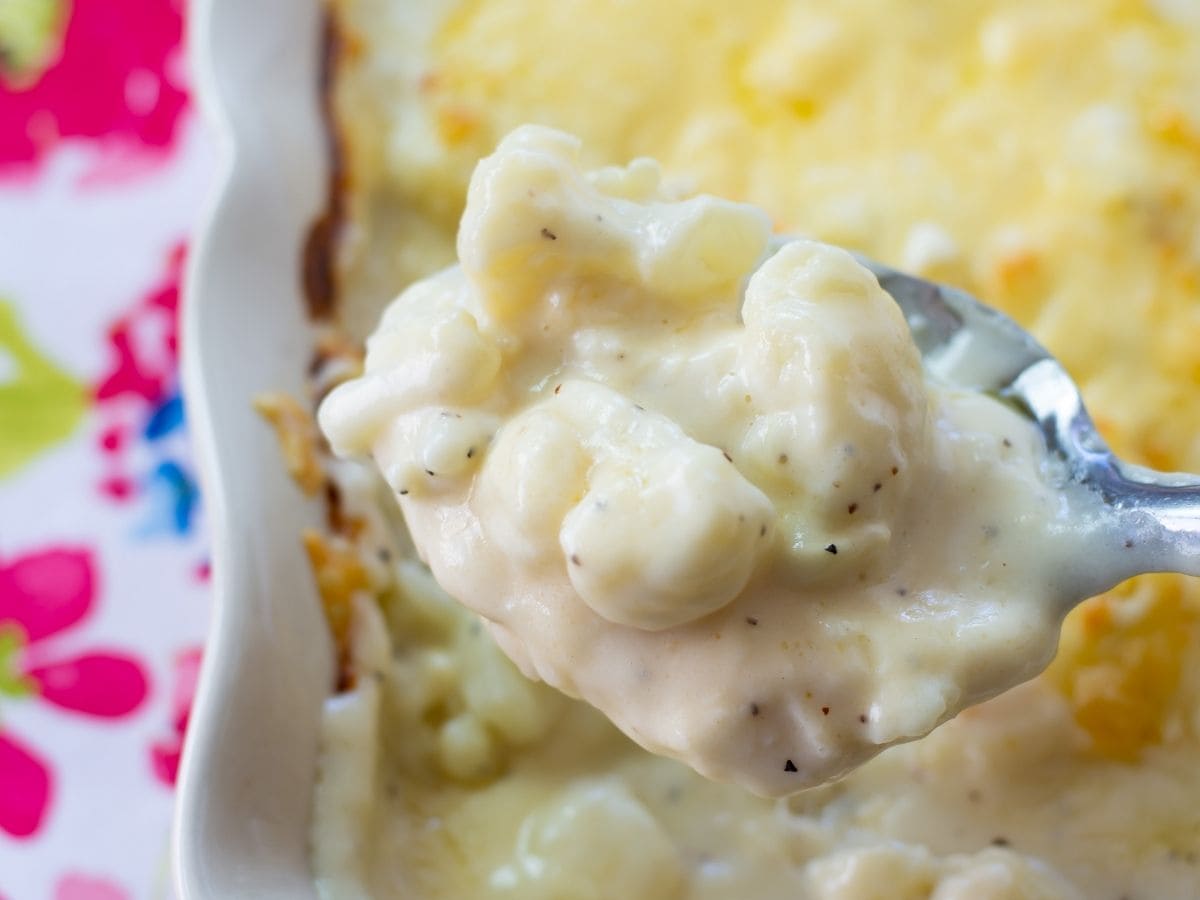 5 Minute No-Knead Bread is a way you can bake fresh homemade bread all week long.
Once you have a batch of the basic dough made you will have enough dough to make four loaves of bread through out the week.
The longer the dough stays in the fridge the deeper the flavors will become.
The loaf of bread you make the first day will have a different flavor than the last loaf you bake.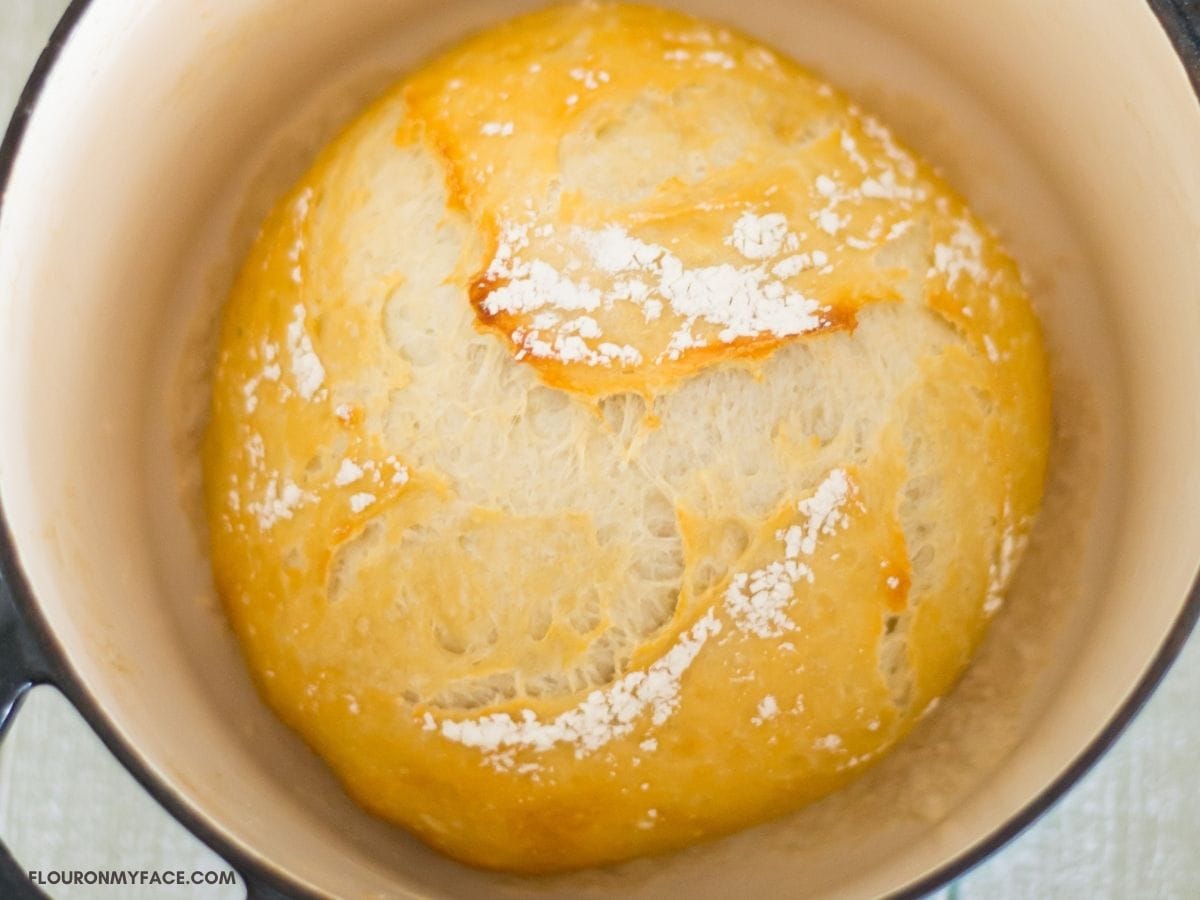 If you love easy & amazing recipes join the Flour On My Face Newsletter and get each of my new recipes delivered right to your inbox.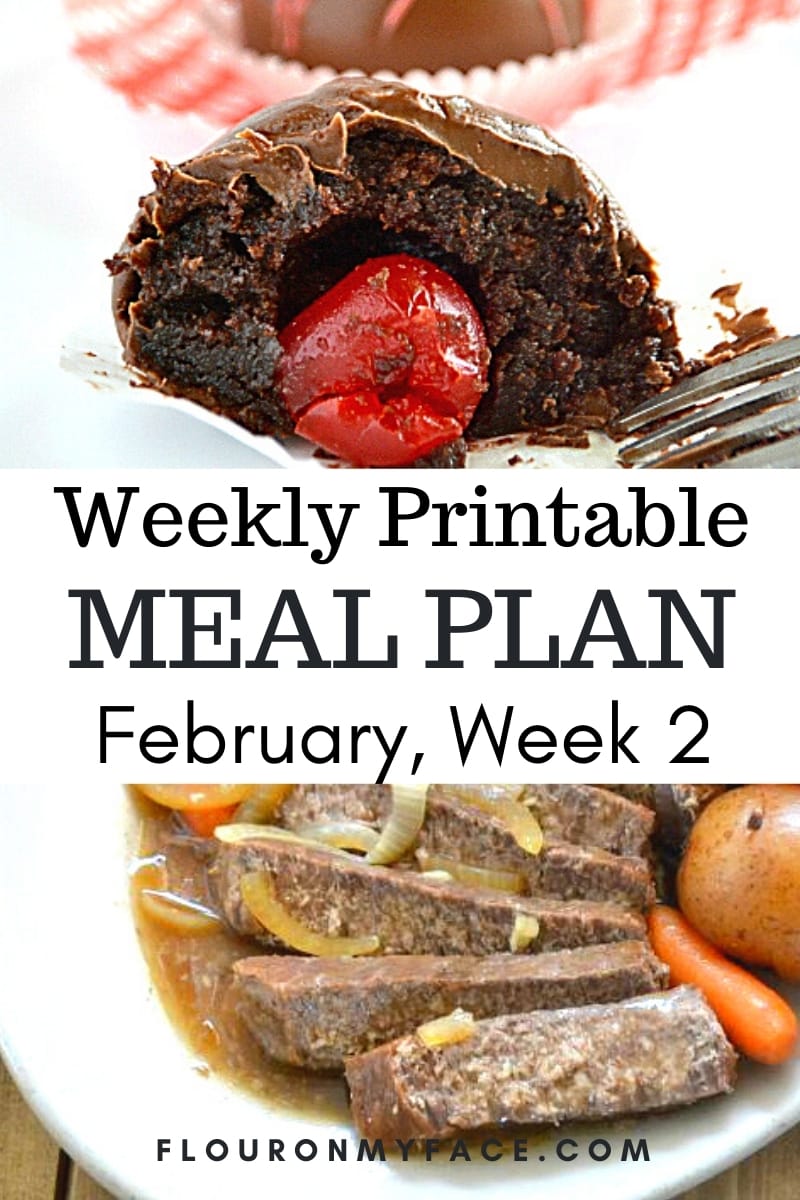 Party Appetizers
Next weekend is the biggest football game of the year. If you need a few party recipes for the football fans in the family I have some good ones. We like to have a hot dip and sliders when watching football.
February Menu Plan 2 Recipes
More Menu Plans You'll Love!
February Weekly Meal Plan Week 2
February Weekly Meal Plan Week 3
Leave a comment if you have a question about this or any other recipes I have shared. Tried one of my recipes? Leave a star rating on the recipe. Leaving a rating really helps me out. Thanks! Come hang out with me on Pinterest, Facebook and Instagram.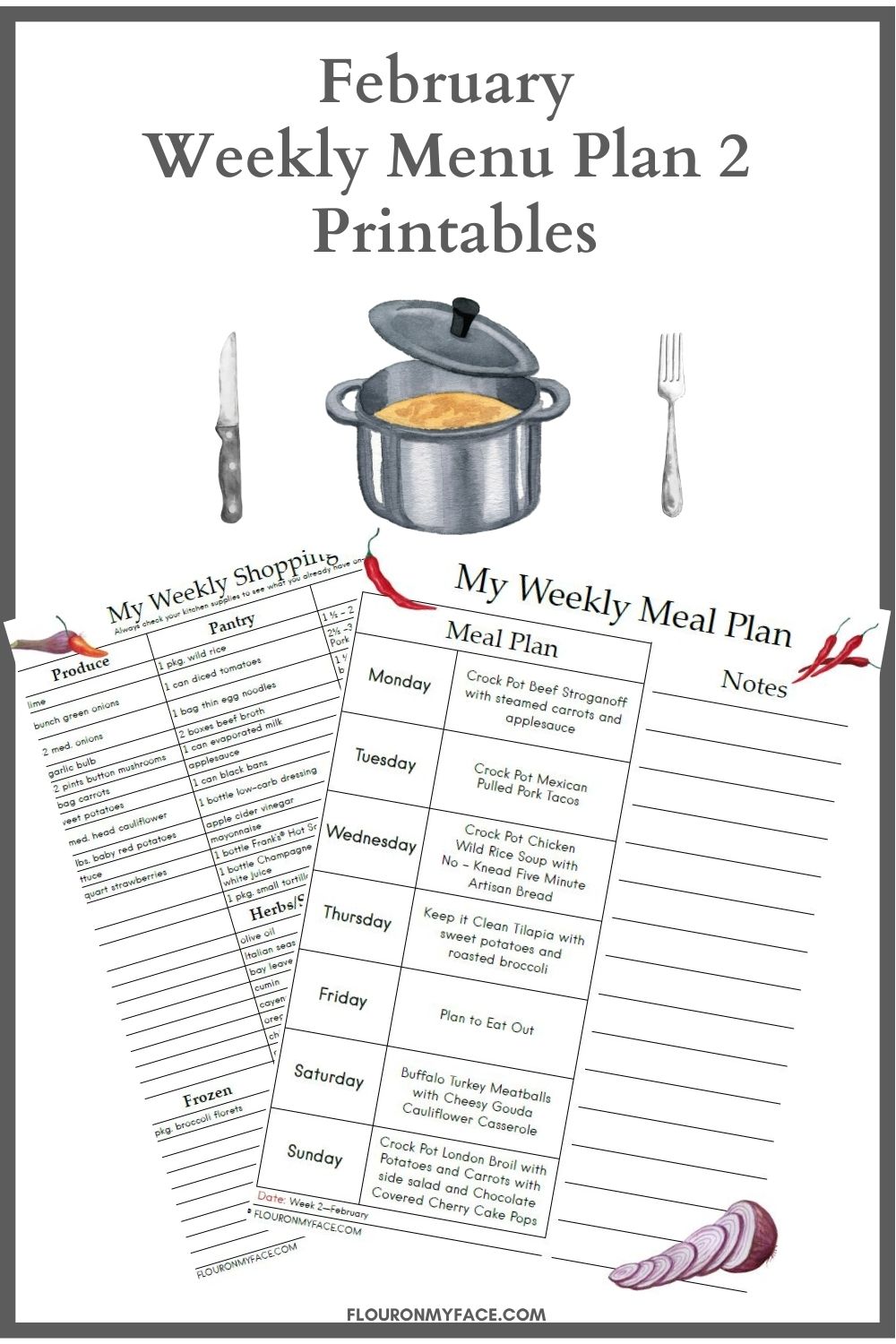 February Menu Plan 2 Printables
Download and print the February Week 2 Printables.