Welcome to the February menu plan. This is the first meal plan of the new month!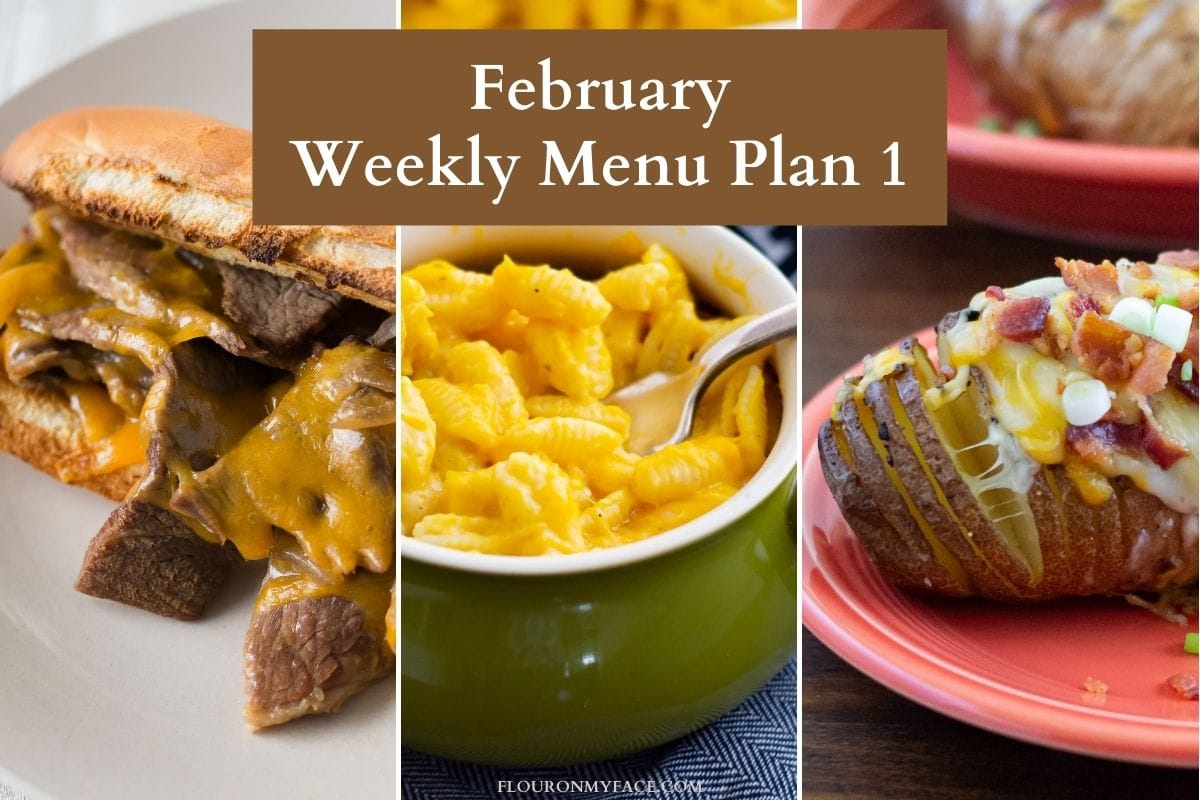 This months menu plan is packed full of delicious recipes. One is one of the most popular crock pot recipes on my website and is a perfect recipe while watching the big game.
Easy steak sandwiches, chicken wings and mac and cheese sound like a perfect combination for many football lovers.
I know I will be making a few of these recipes on Super Bowl Sunday!
This Weeks Featured Recipes
This week I have picked a few of my all time favorite recipes to highlight. Lots of recipe this week for the sports lover.
We can't forget Mardi Gras though which is in a couple of weeks.
To celebrate everything New Orleans we have my easy Crock Pot Jambalaya recipe.
Butternut Squash Mac and Cheese is a cheesy side dish recipe using one of my favorite squash.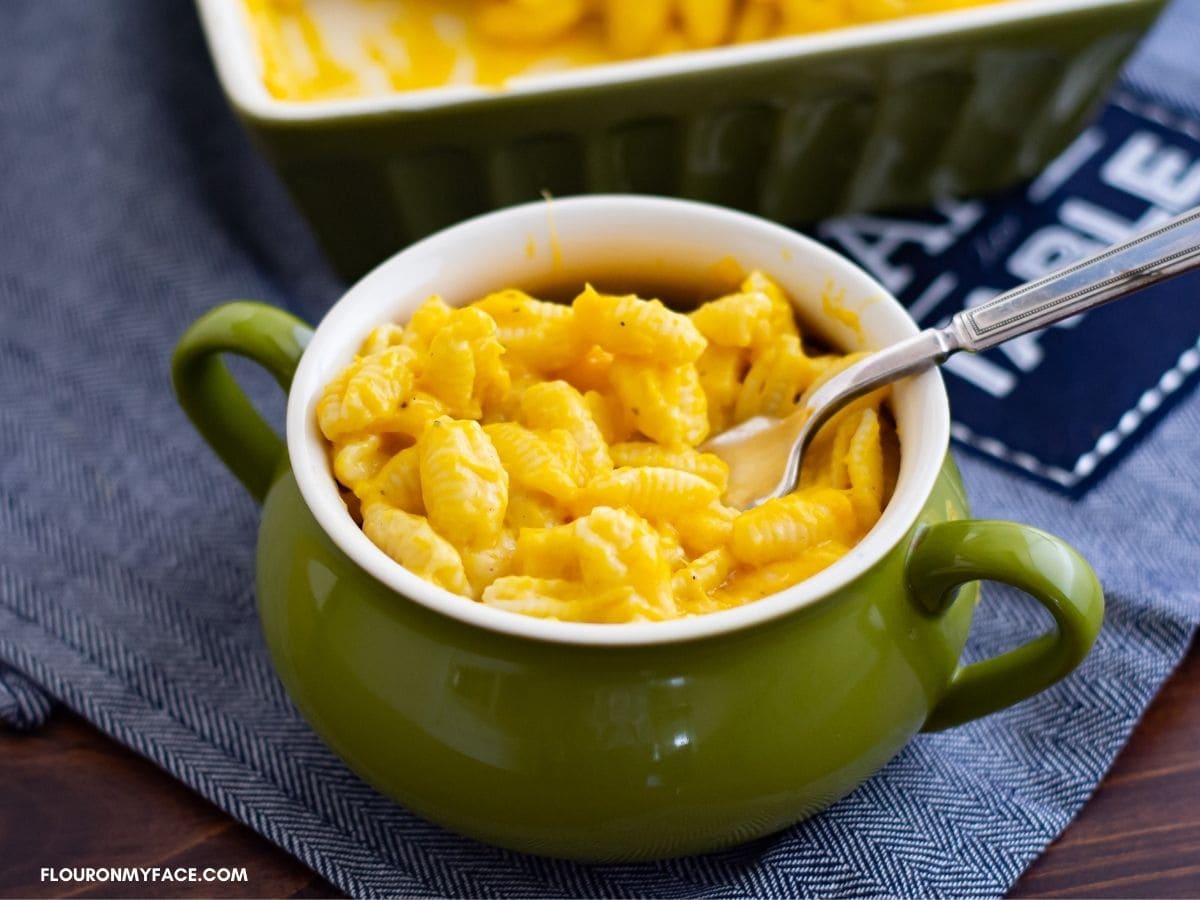 Crock Pot French Dip Sandwiches are great for dinner or while watching football.
These cheesy beef sandwiches are so easy to make and you only need two ingredients to make them. Four ingredients if you count the cheese and a roll.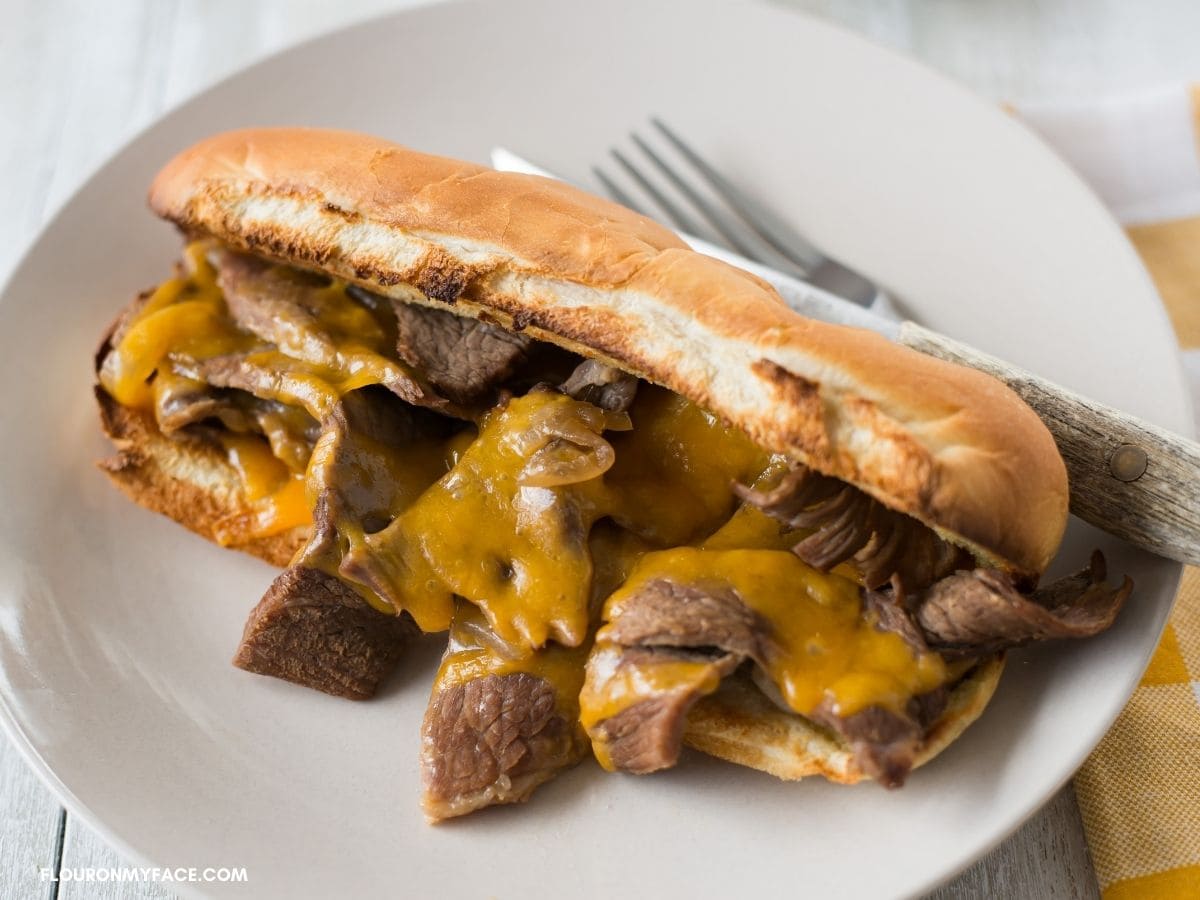 Loaded Hackleback Potatoes are easy to make and make a great side dish to any meal. They are so good you could even make a meal out of them!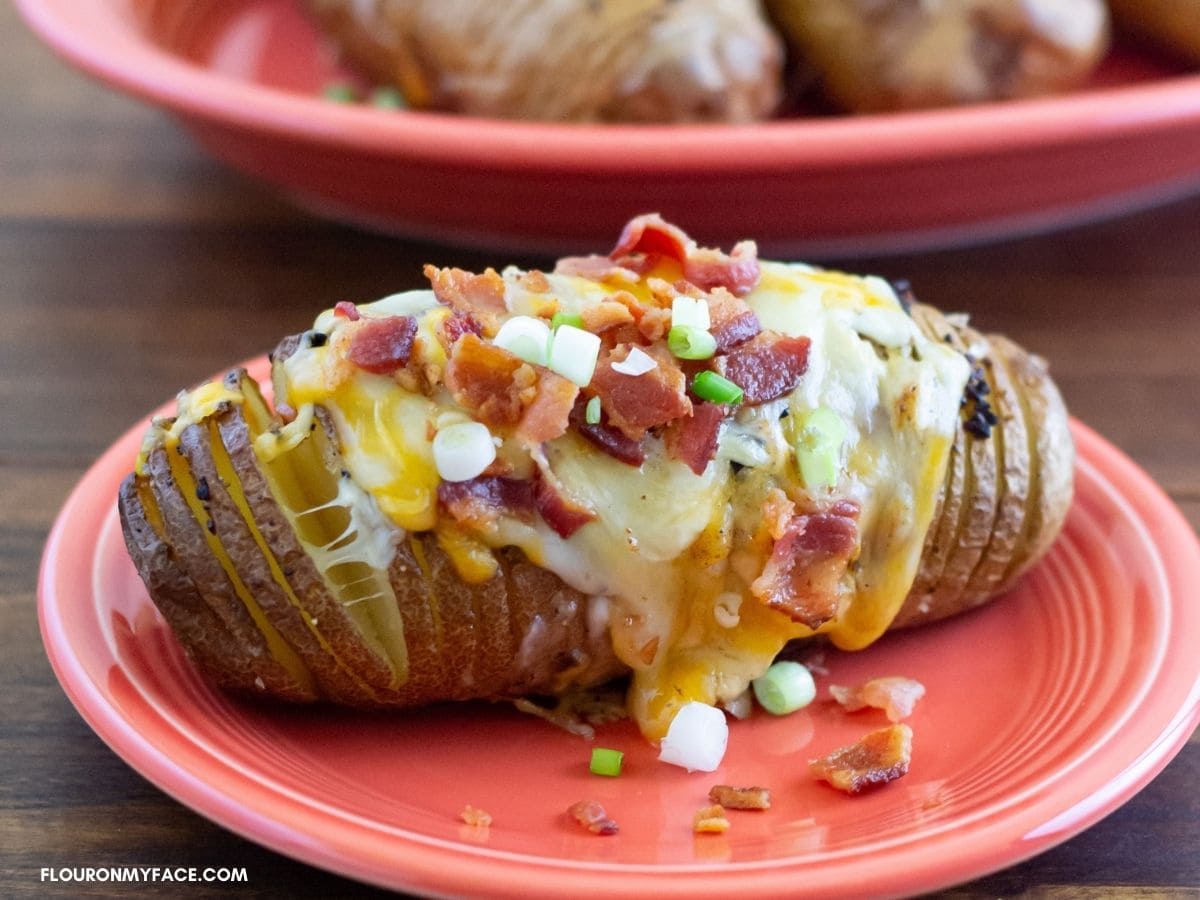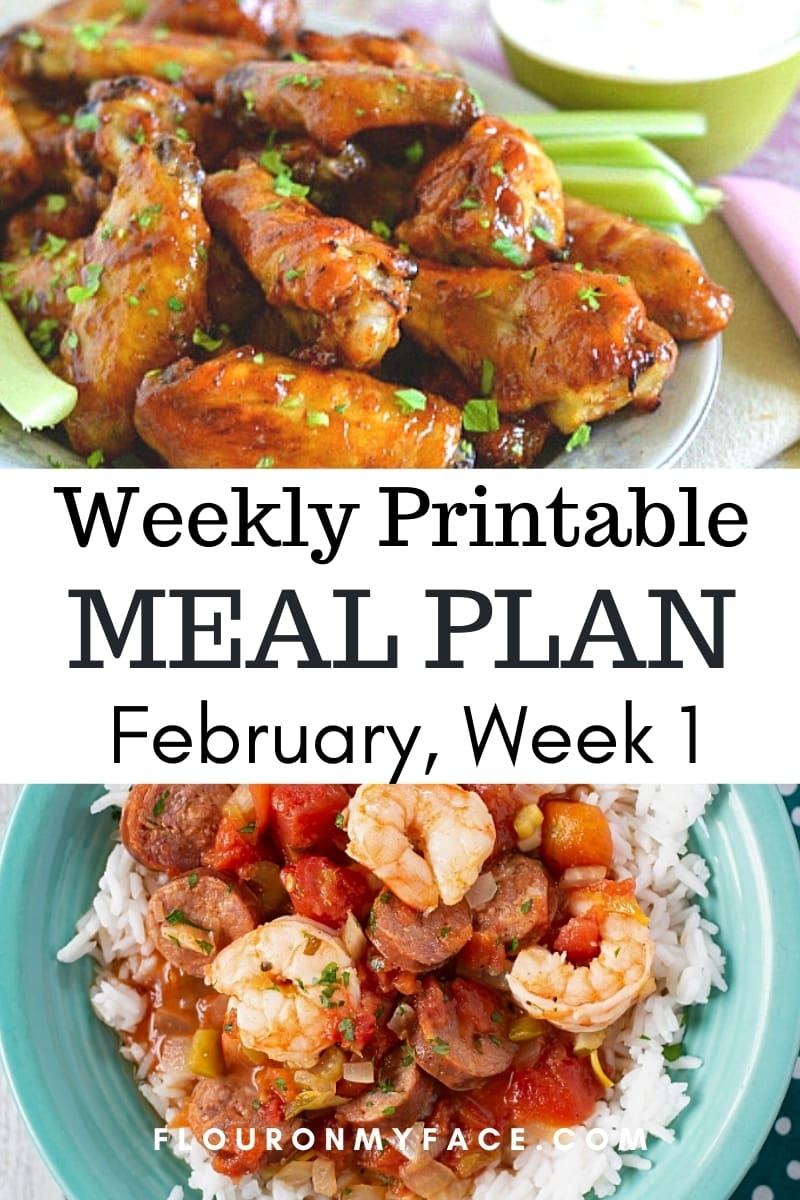 February Menu Plan Week 1 Recipes
Have a question or comment?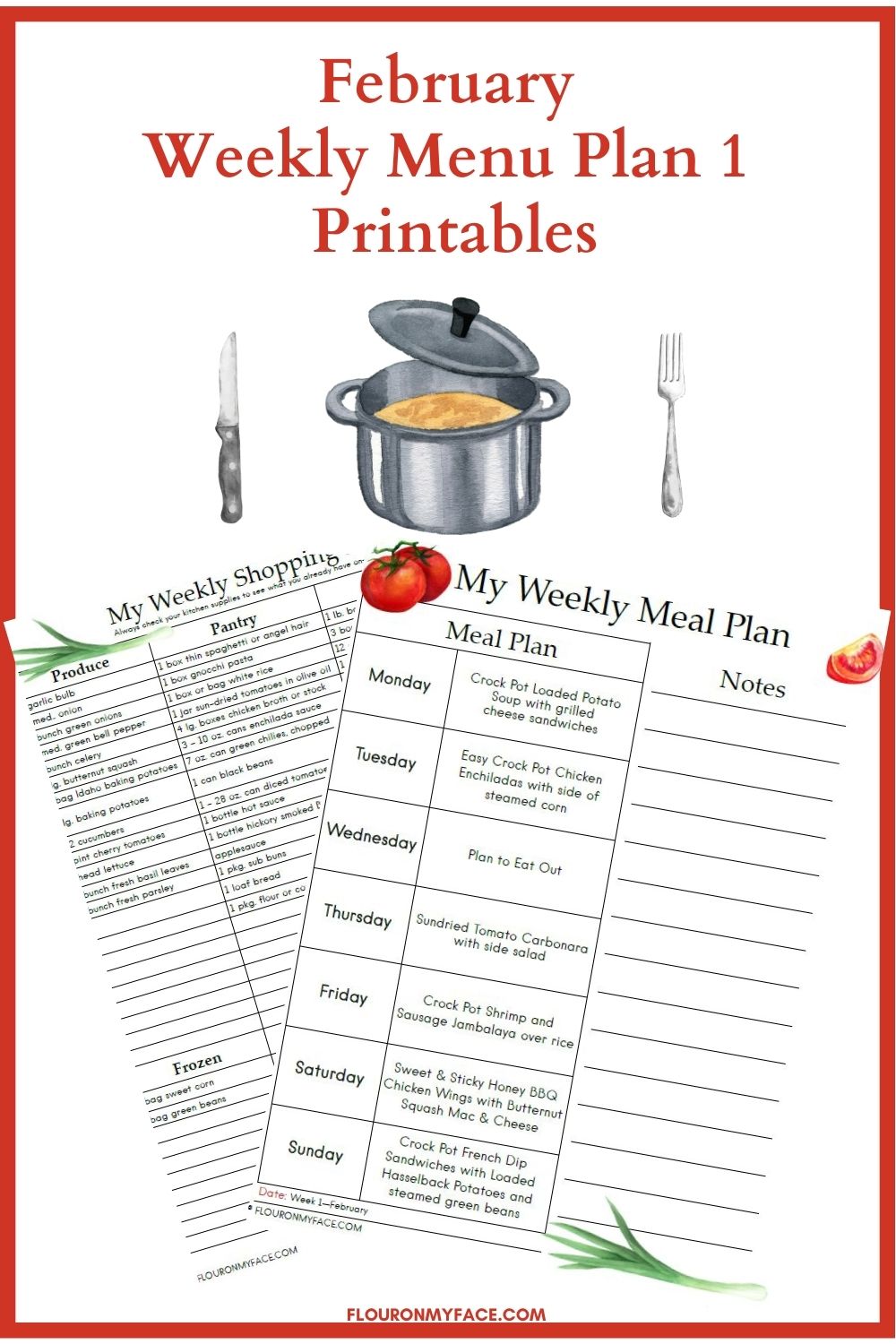 More menu plans you'll love!
Flour On My Face Weekly Meal Plan 1
February Weekly Meal Plan Week 2
February Weekly Meal Plan Week 3
February Menu Plan Week 1 Printables
Download and print the February Menu Plan 1 Printables.
Football Food You'll Love!
If you are planning to cook up some good grub on Super Bowl Sunday you need to take a look at these posts for more drool worthy food.
Crock Pot Hot Sandwiches are perfect for any time but they are the perfect food to serve during your game day party.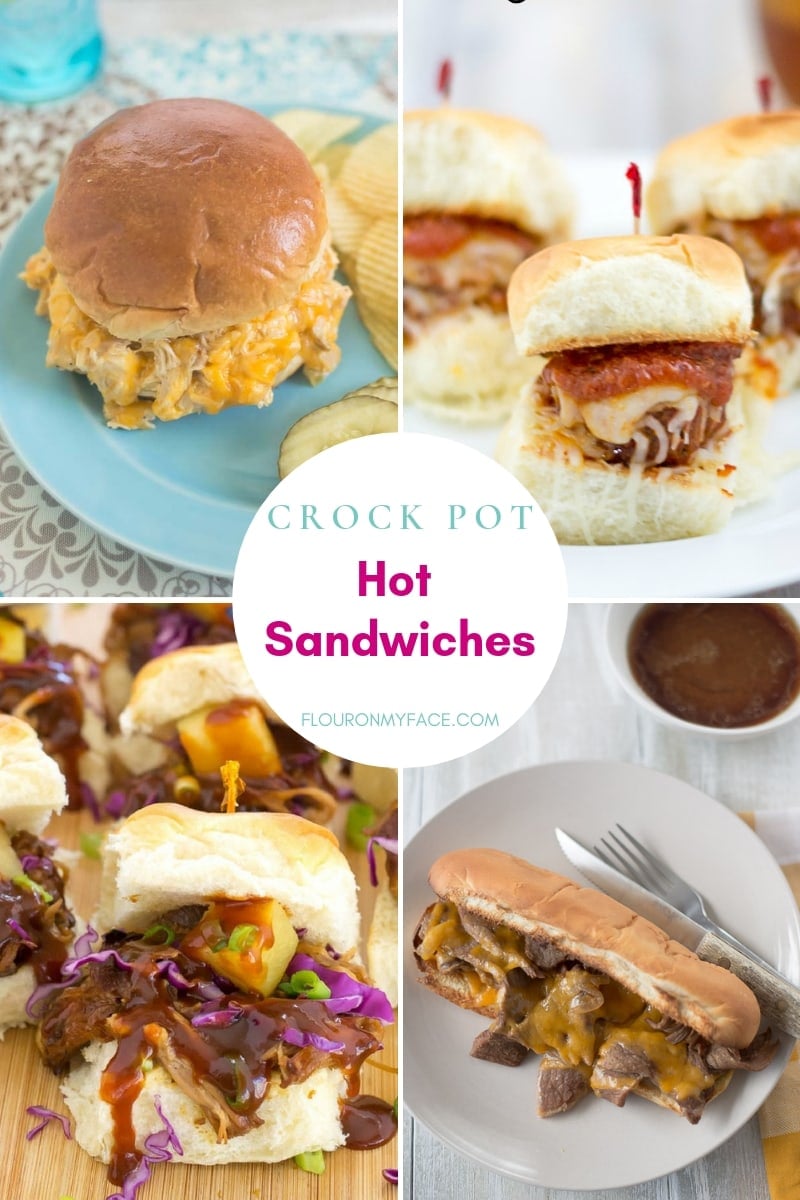 Appetizer recipes you'll love!
I love finger food and party appetizers are perfect for a Sunday afternoon spent in front of the tv watching sports or binge watching Netflix.
I'm planning on making some stuffed jalapeños in my air fryer.