February Meal Plan Week 2
February Meal Plan Week 2 is here to help you with your weekly meal prep. Print the free menu plan and shopping list so you can plan your shopping trip.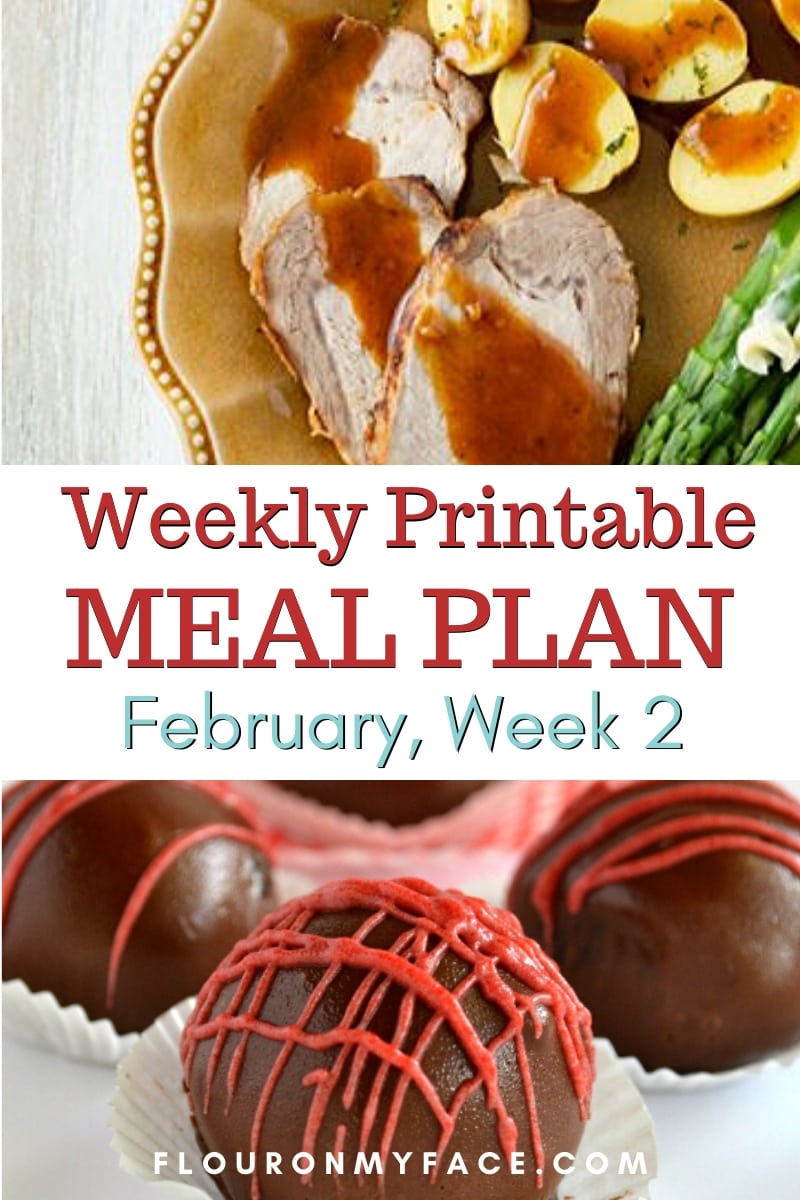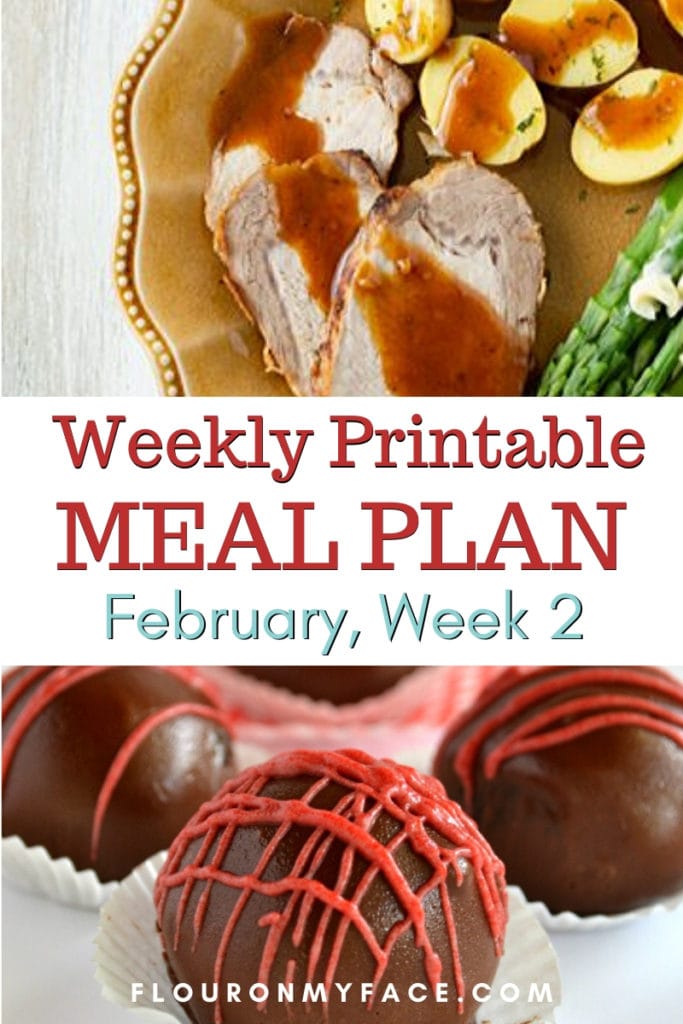 Featured Recipes
Are you planning a special dinner for Valentine's Day? My Instant Pot Honey Garlic Pork Tender Loin is so moist and delicious.
And it is done in less than 30 minutes in the pressure cooker. Marinade it in the refrigerator overnight and when you get home pop it in the pressure cooker. Throw some baby potatoes in and you have your side dish done at the same time.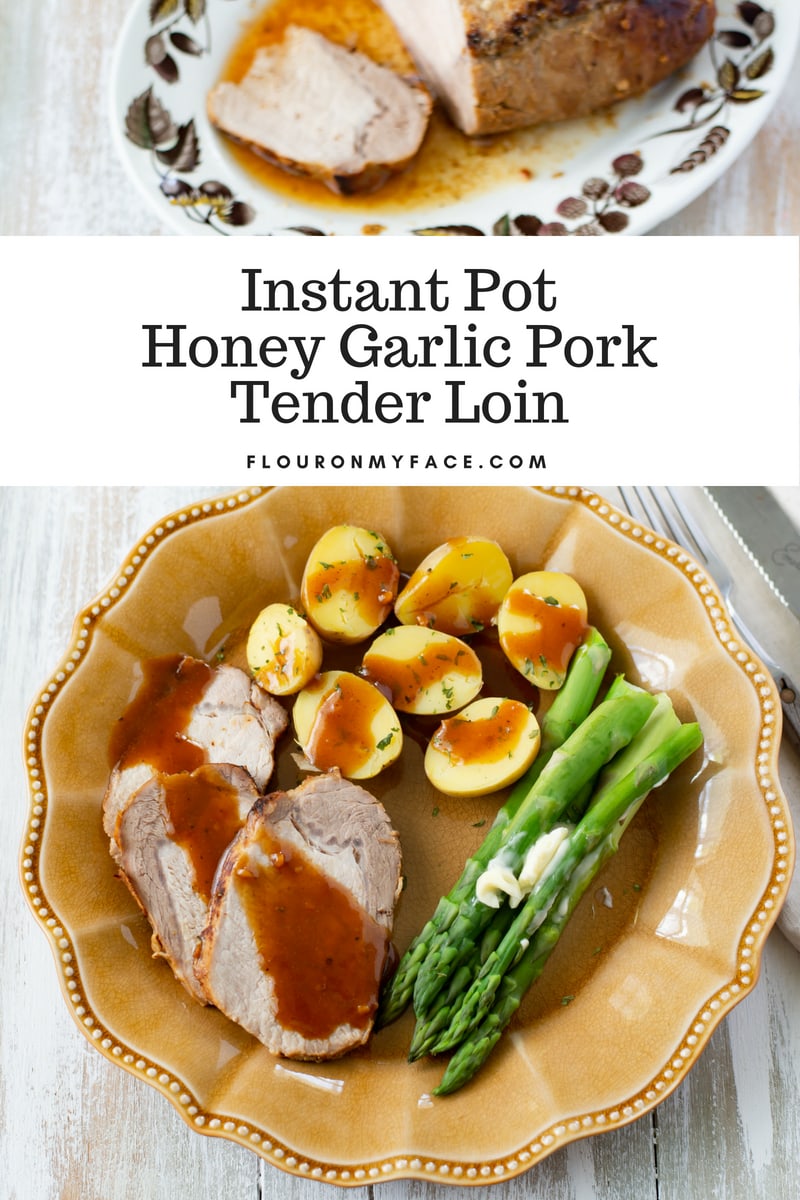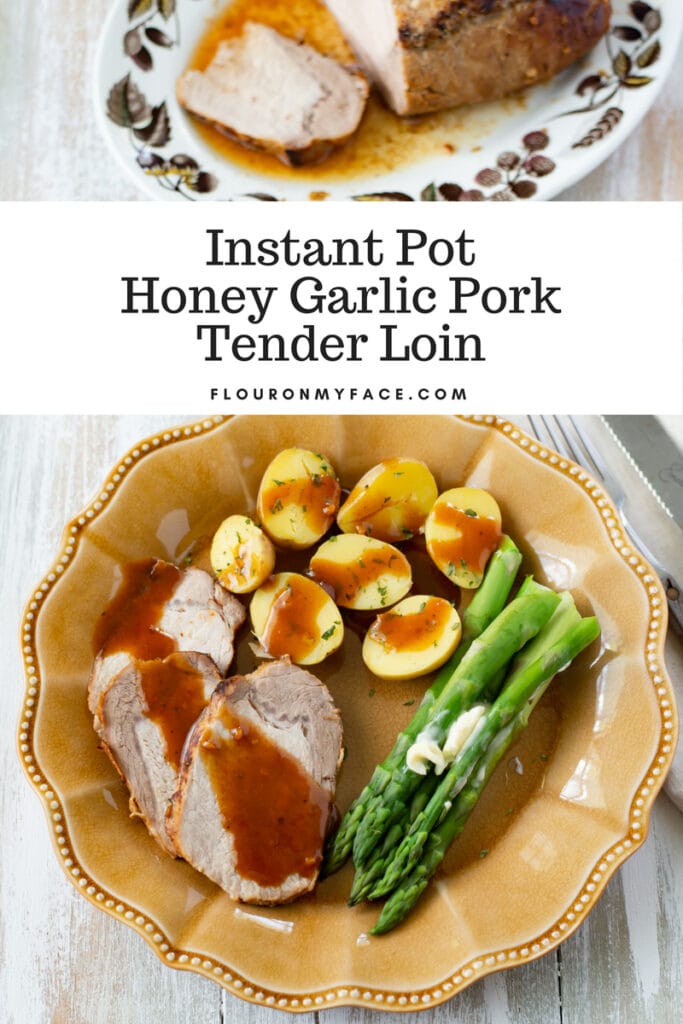 Valentine's Treats
Chocolate Covered Cherry Cake Pops make a special treat for your family. Or a Valentine's Day party.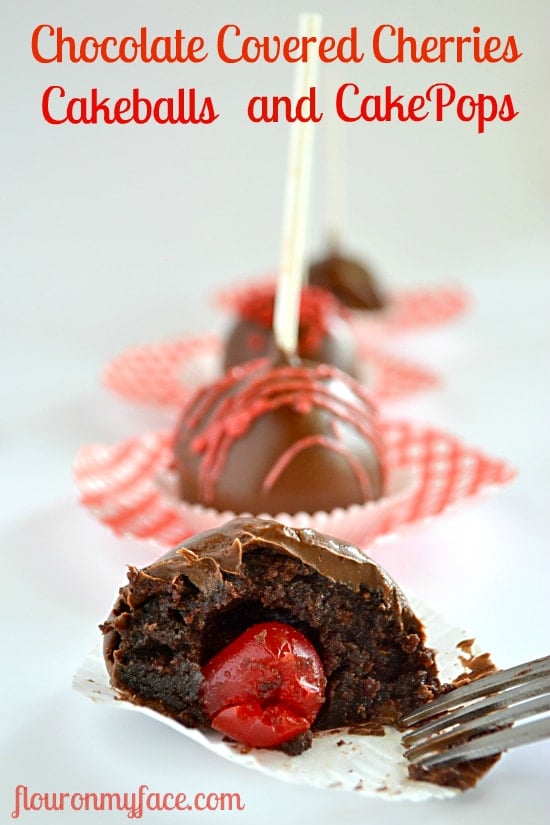 Valentine's Strawberry Mimosas
If you are planning a really special night serve your sweetheart a Strawberry Mimosa and some chocolate covered strawberries.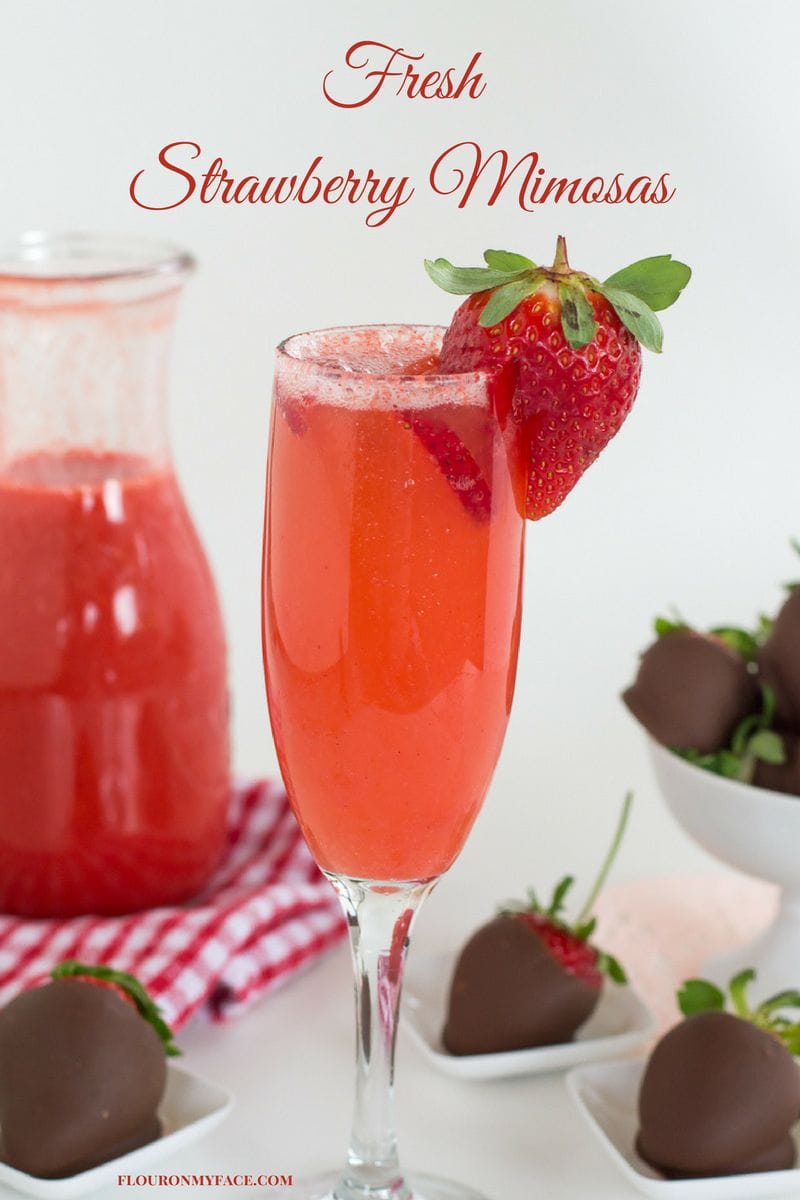 Meal Prepping
Meal planning is just one option when it comes to meal prepping. Planning out a week's worth of meals is a great way to make sure you have dinner on the table all week long.
Have you ever considered batch cooking? You may already be batch cooking and not realize it.
Do you freeze leftovers? Maybe you made a big pot full of soup and had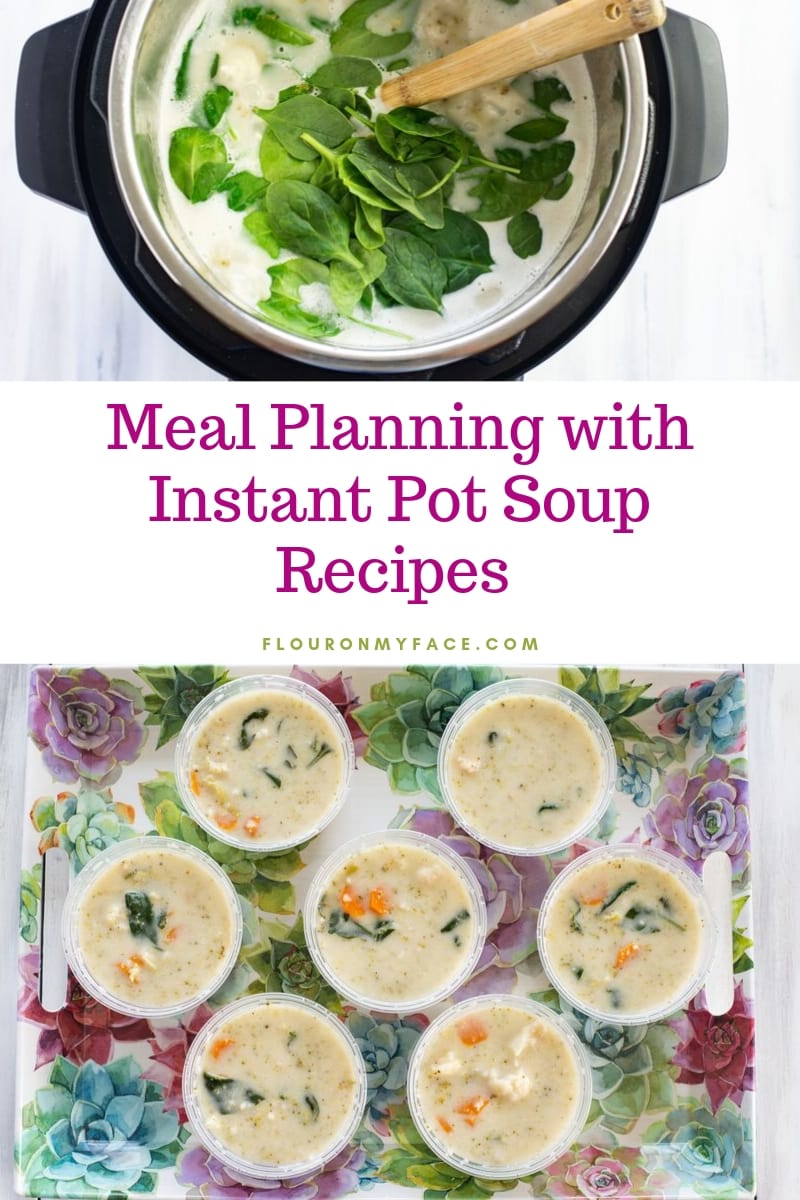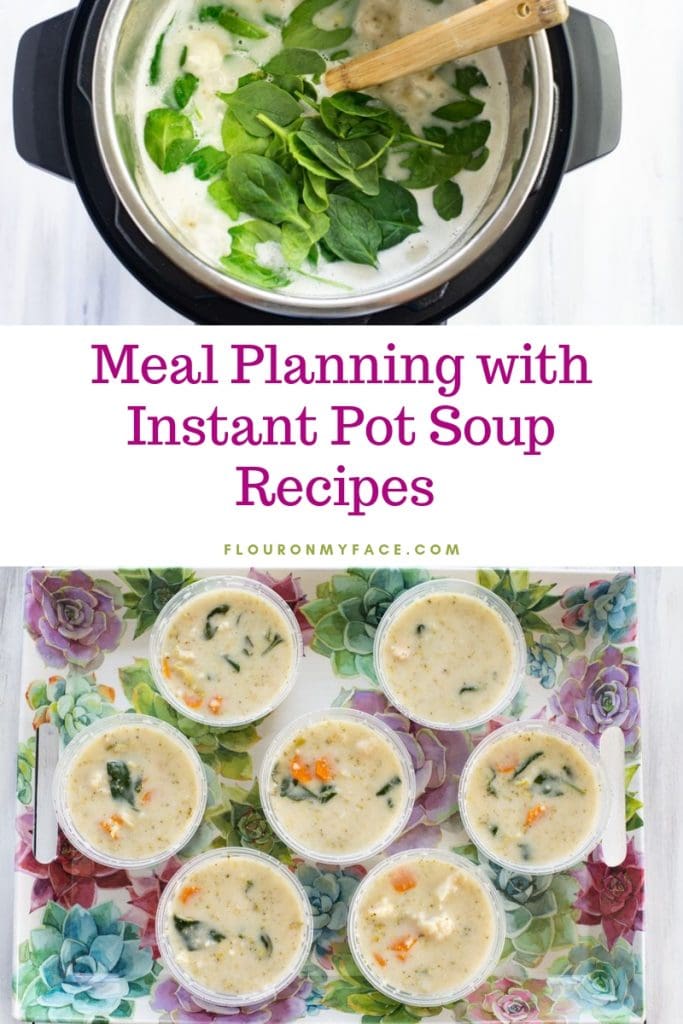 Do you buy fresh fruits and vegetables in bulk then chop them up and freeze them in individual servings?
Or maybe you freeze bell peppers in freezer bags that are perfectly proportioned for the recipes you regularly make.
If you do any of these things you are meal prepping.
Week 2 Meal Plan Recipes
Monday - Taco Sweet Potato Hash with Ground Turkey from Midwest Modern Momma. Serve with sliced apples and cottage cheese.
Tuesday - Happy Valentine's Day! Hamburger Steaks with Mushroom Onion Gravy from Sassy Southern Yankee. Serve with mashed potatoes and this roasted asparagus from Frugal Family Home.
For a special Valentine's Day treat, try my Chocolate Covered Cherries Cake Pops
Wednesday - One Pot Bruschetta Pasta from My Suburban Kitchen. Serve with a side salad.
Thursday - The Best Tuna Patties from The Rising Spoon. Serve with my Spicy Cauliflower "Mac and Cheese" Casserole
Friday - One Pot Beef Curry from The Gardening Cook. Serve with jasmine rice.
Saturday - Plan to Eat Out
Sunday - Instant Pot Honey Garlic Pork Tender Loin Serve with Roasted Herb Potatoes from The Gardening Cook and sauteed green beans.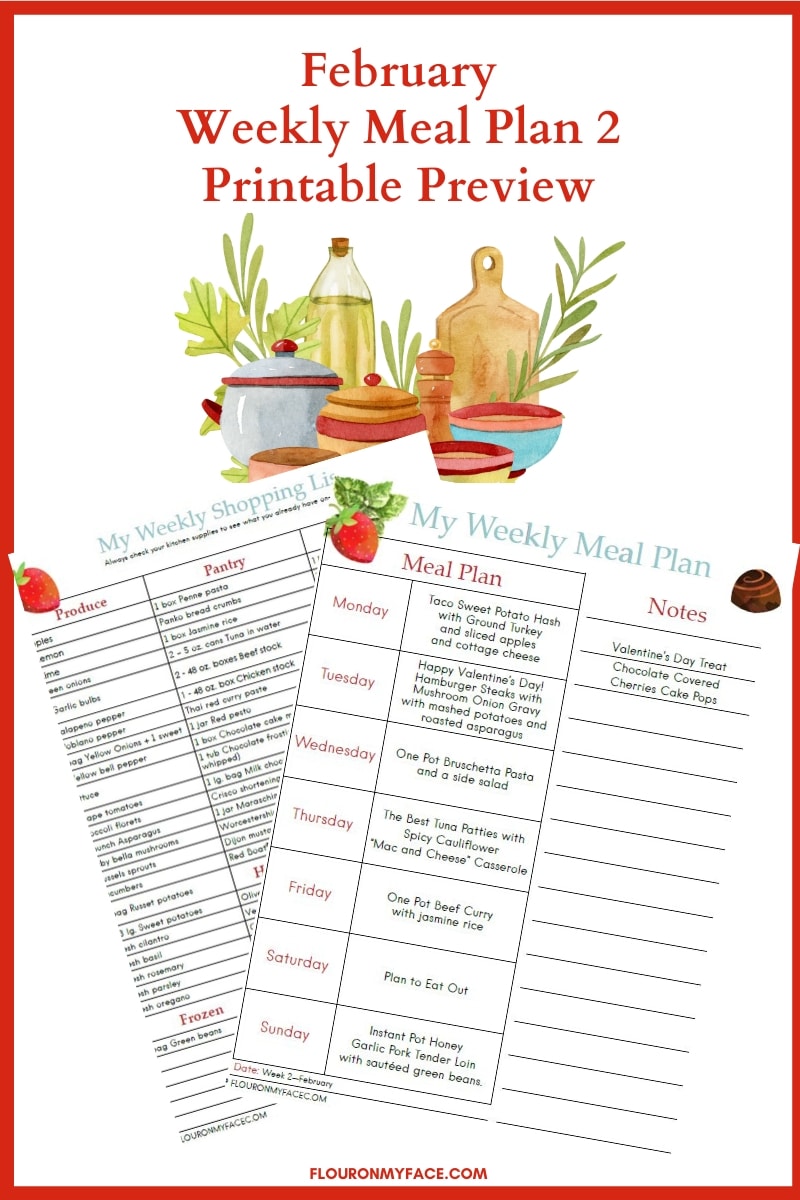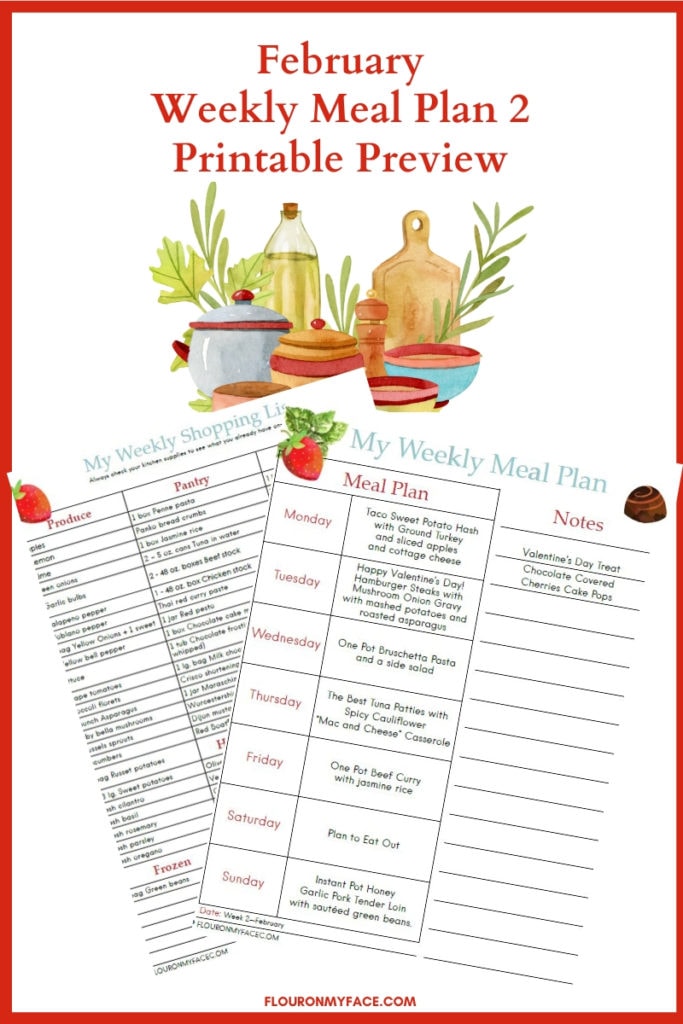 Weekly Printables
Download and print this week's menu plan and shopping list.